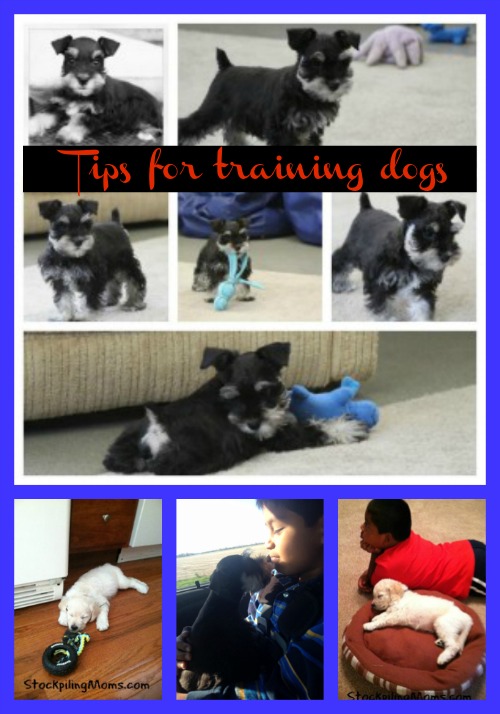 I was given these Tips for training dogs by our Petsmart Trainer and I wanted to share them with you. They really helped us and I hope they help you too! Dogs have a bad short term memory. They also have a short term attention span. When training keep this in mind.
Tips for Training Dogs:
Correct and reward IN THE ACT. If you didn't see it them do it, good or bad behavior then you don't reward or correct them. Instant rewards and instant corrections.
Correct with verbal correction only. NO HITTING OR KICKING DOGS!!! Use one word all of the time when correcting. Never change the word. (example, if NO is your word for correcting the dog…never change it).
You should have three voices when talking to your dog. Never yell out commands to your dog.
Praise
Command
Correction/Control
Never use your dogs name in association with a correction. Example: you should not say "Spot Bad" or "Spot No"
Never call your dog to come to you to correct him/her. If so they will associate come with a negative and will not come to your in fear of correction.
Always be consistent with behavior or your dog will be confused.
Always carry treats in your pocket 🙂 It helps to reward with liver treats when training at first. I hope these tips help you! They have helped with training Rocky!
Posts You May Enjoy:
DoggyLoot – A great way to save
YourPet.com – Social Network for Pets
Melissa is a football and soccer mom who has been married to her best friend for 24 years. She loves sharing recipes, travel reviews and tips that focus on helping busy families make memories.