Tips for Buying a Home with a Pool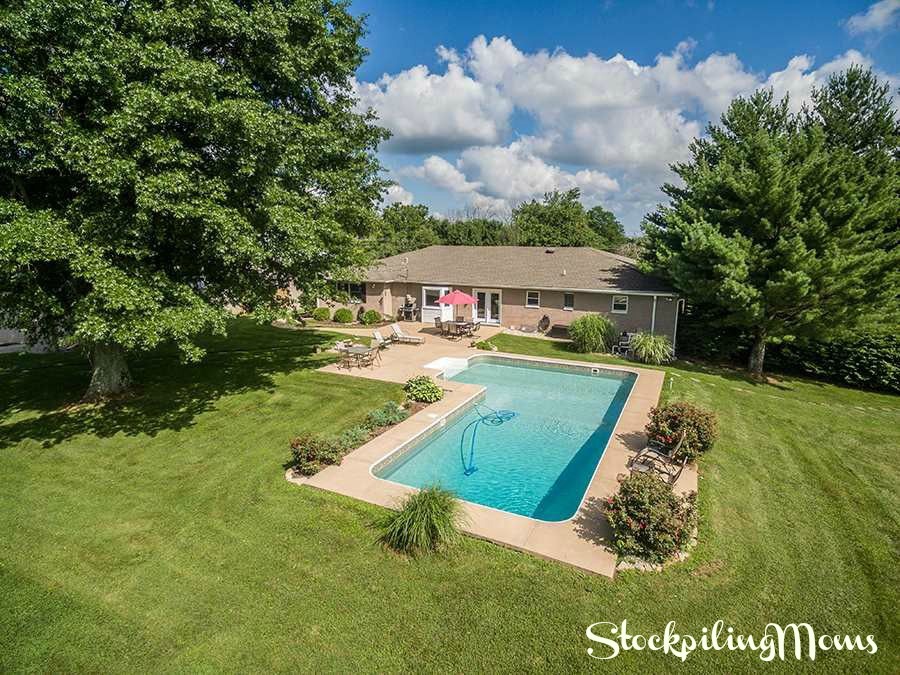 I really wish someone would have shared with me Tips on Buying a Home with a Pool. I had no idea what was involved in taking care of a pool. I should have asked so many questions, I just didn't know to. Our realtor was not educated on this type of sale and did not lead us in the right direction. There are many downfalls to owning a pool but there are also many joys. There is light at the end of this tunnel.
Tips for Buying a Home with a Pool:
When we purchased our home, we talked to the owners and were told there were no problems with the pool. When we did our walk through, we noticed the water was low, but we assumed it was normal this time of year. During the heat of summer, pools will lose water through evaporation. I had our realtor call the owners and ask them if the pool had a leak. I regret every day we went off their word and did not get an inspection.
If I could change one thing it would be to go back and get that inspection. There was no possible way they didn't know the pool had a leak in it because I knew it the first week we lived there. I had never owned an in-ground pool before and I was clueless. Hopefully these tips will come in handy when buying a home with a pool.
When buying a home with a pool ask these questions:
What comes with the pool?
Is there a cover to close pool?
Is it a safety cover or a tarp?
How old is the pool plumbing?
How old is the liner?
Are there any leaks in the pool?
If the pool has a liner how old is it and is there a warranty?
Does the pool have ladders or ropes?
Who installed the pool and when?
Is the pool under warranty?
Does the pool have a safety drain cover?
What is the yearly cost of maintenance of the pool?
What are the water and electric/gas bill differences when it is pool season?
What is the approximate insurance cost of having a pool?
Are there laws or regulations on fencing for the pool?
Does the pool come with a vacuum?
Does the pool come with other cleaning equipment?
Number One tip if there is a pool. GET A POOL INSPECTION! You will not be sorry!!
You may ask, What is a pool inspection? First, make sure you call a certified pool inspector. Home inspectors don't usually do the whole inspection of a pool. Pool inspectors will check skimmers, liners, pump equipment, plumbing, drainage, protective covers, ladders, walkways, and so much more. Our inspector was actually in a wet suit and went in to the pool to look at the liners, drains, lights, and skimmers. I think the whole inspection cost us about $500.00. BUT, the worst part was I had to fix the issues. The repair cost me around 2,000!
When I put this list together I put a lot of thought in to it. The picture above is my pool when the previous owners owned it. They told us all the pool equipment came with the pool. WELL, the pool cleaner in the pool turned out to be "borrowed." This cost me another $1,000. The biggest mistake I made in all of this was not asking about the pool cover.
You should never assume anything!! I assumed they had a cover. I assumed WRONG! Unfortunately, I asked after the fact of buying and I never got an answer from the old owners. I took this to say there was not a cover. Well, mark me down for a $3,000 safety cover. Having a safety cover was important to me. The safety of my children, guest, and our animals are much more important than the money!
Now I want to tell you about the great things about having a pool! My children love it, their friends love it, our families love it, and it makes for amazing weekend gatherings. We have a lot planned for this summer including: adult cookouts, kids end of the school year parties, and even some "DIVE IN" movies. We are so excited about what the pool is bringing to our family. We have something to do together in our own back yard. I would not change the fact we have a pool but I would change the process!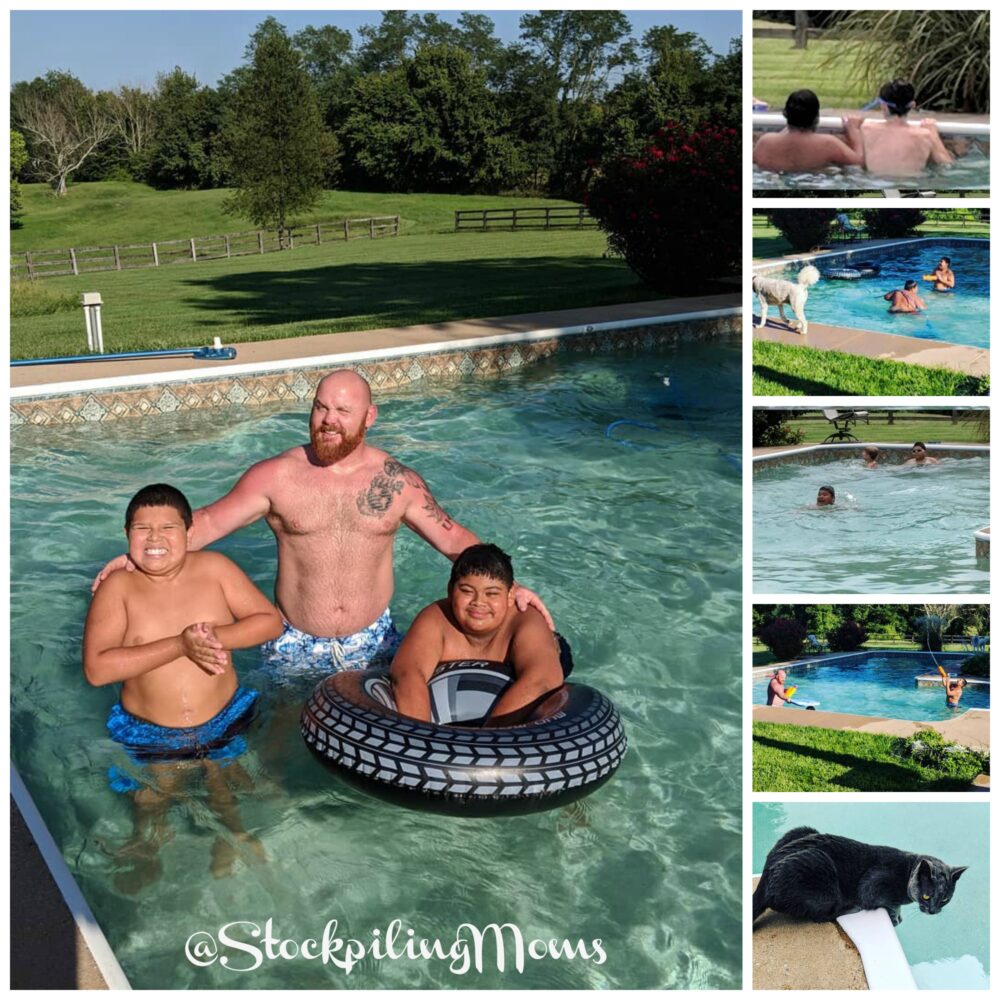 Thought you would love some of our summer treat recipes!
FROZEN CHOCOLATE COVERED BANANA
Shelley is a boy mom, marine wife, and is blessed with an amazing family. She loves sharing recipes, travel reviews and tips that focus on helping busy families make memories.