Holiday Gift Guide for Travelers 2018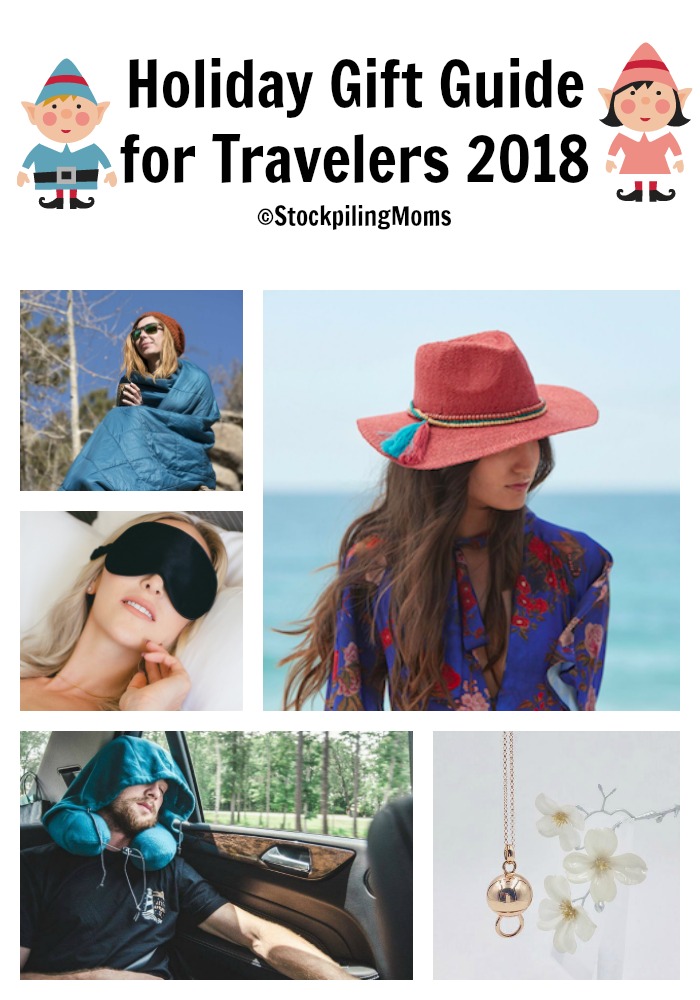 Christmas is right around the corner and if you are having a difficult time coming up with creative Christmas Gift Ideas for the Travelers on your list we are here to help you! We are sharing our annual Holiday Gift Guide For Travelers 2018. There is nothing worse than striking out when it comes to gift giving. Don't find yourself out wandering around on Christmas Eve shopping for a last minute gift. Don't go for the same old same old. Take a few minutes to shop throughout the season and it will keep you stress free and able to enjoy the holiday.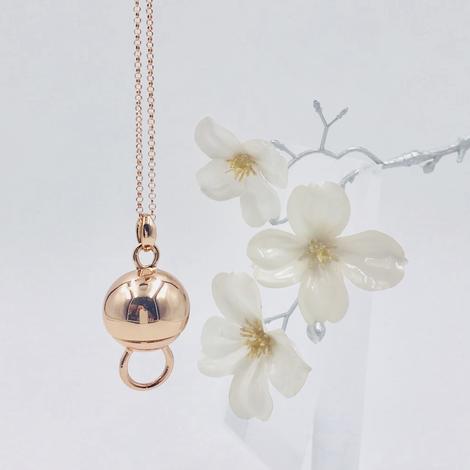 Never be without lip balm again thanks to Lilu Lip Care. The convenient and innovative way to carry lip balm in beautiful sterling silver necklaces. This is perfect for every woman on your gift giving list. There is nothing I dislike worse than being without a lip balm while I am traveling. You'll never find yourself with dry colorless lips again with Lilu Lip Care! Plus, no finger dipping! Thanks to their patented Lip Balm Pearl™ you simply open your jewelry, apply and carry on with your day! No more digging through your purse, or forgetting to switch your balm over from yesterday's handbag. Lilu Lip Care is made with natural and organic ingredients created for convenience and style. Available in a variety of colors, or simple shimmer lip balm, this classic jewelry is styled to match any sense of style or any occasion! Lilu is .925 Sterling Silver. Trust me once you give this a try you will fall in love! For additional information please visit Lilulipcare.com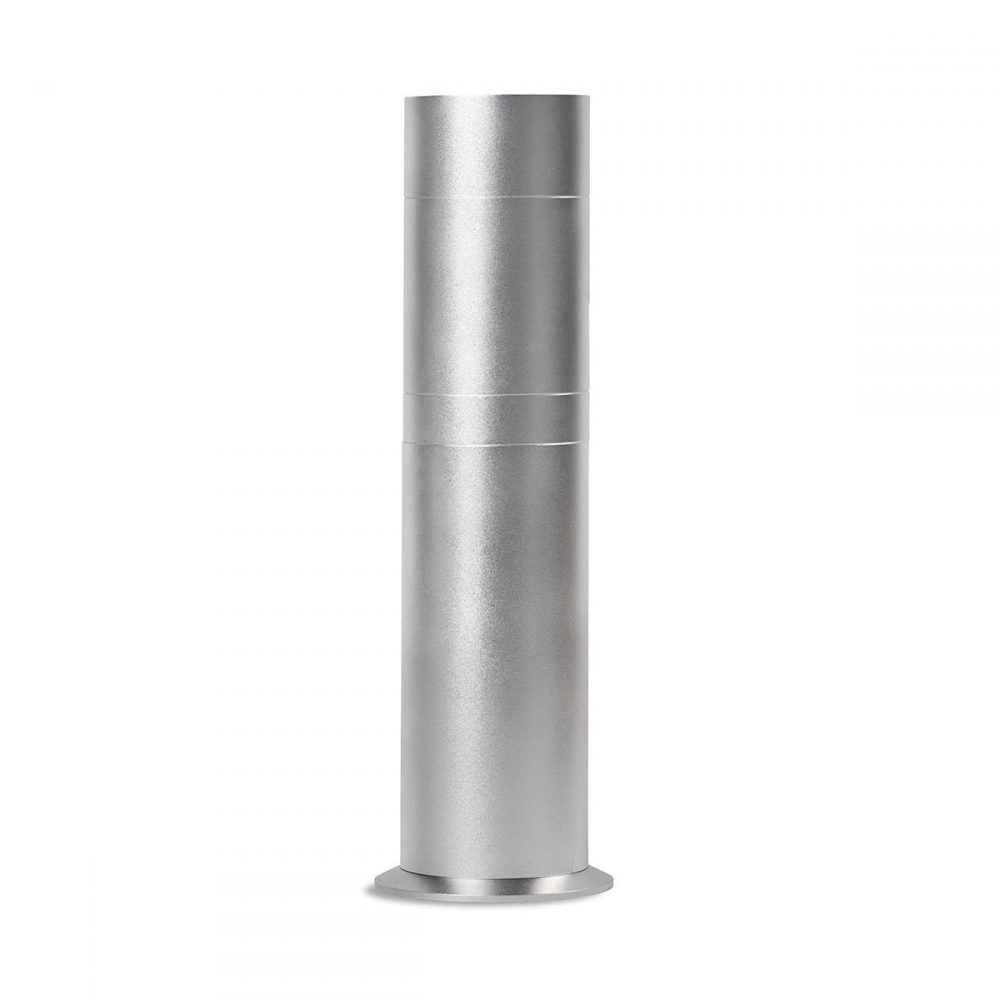 Looking for the perfect scent for your home or while you travel? Look no further than AromaTech. AromaTech knows how to create a unique ambiance in any environment from the car to your entire home, with a variety of scents in essential and aroma oils. Each fragrance is made to diffuse with AromaTech's state of the art scent diffusers, no dilution necessary. AromaTech's high-quality performance oil diffusers are made with your space in mind. Each product is uniquely designed to cover small, medium & large spaces. AromaTech is committed to 100% Pure Essential Oils and Aroma Oil Blends manufactured in the United States to ensure they are made with highest quality and freshest ingredients available. All Essential and Aroma Oil Blends are eco-friendly, pet friendly, Non-GMO and contain no harmful chemicals or additives. They have over 40 Aroma Oils: White Tea & Time, The Hotel, Green Tea & Lemongrass, Oriental Garden, Holiday Spice, Bergamot Orange and more! They have over 15 Essential Oils: Eucalyptus, Peppermint, Calming, Happy, Bedtime, Breathe Easy, Stress Relief and more! A wide variety of 7 Different diffusers for small, medium and large spaces. For additional information please visit aromatechscent.com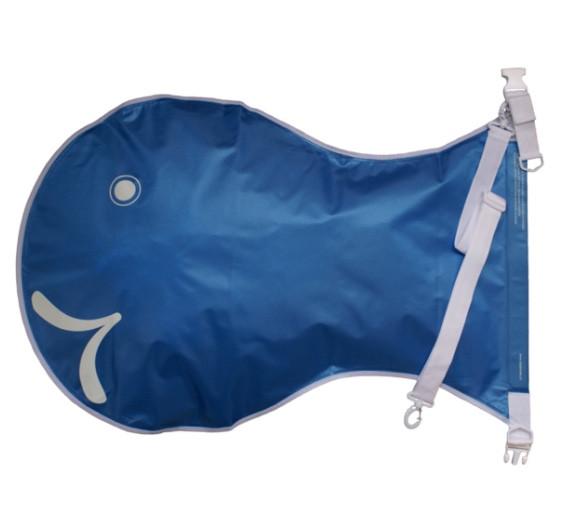 We are loving this fun, fish-shaped bag that is water resistant and will float with you while soaking up the sun from Wickelfisch USA! Pack your beach towel, keys and dry clothes for swimming, paddle boarding, kayaking, wakeboarding, boating and more! Great for the whole family, Wickelfisch USA is available in two sizes, in a variety of vibrant colors and customizable for names, logos or any design. Wickelfisch USA is NEW to the states! Brought by a father son duo in Texas, this water resistant bag originated in Switzerland and quickly became popular for water activities all over Europe! These fun bags are made of lightweight, durable ripstop nylon and have a fold seal system and a carrying strap for easy roll and go operation. Available in small and large they can hold personal belongs for 1 – 2 people. They are water resistant & Floatable however they are NOT a safety flotation device. Pricing is $20 to $34.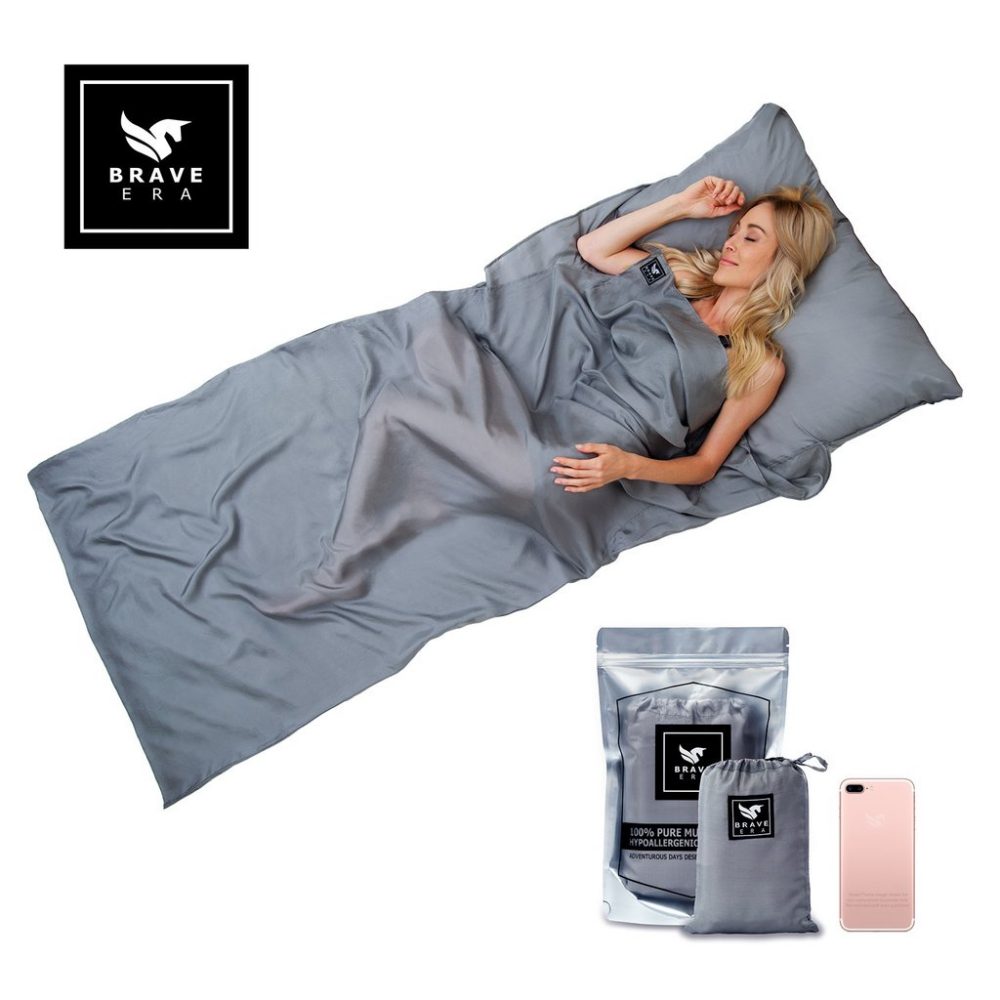 Enjoy a 100% Silk Travel Sheet was made for women, by women, and folds up to the size of an iPhone to fit easily into any suitcase. It's super compact and light, naturally hypoallergenic, machine washable, and critter resistant – making it a must-pack item for any traveler wanting a better night's sleep during their adventures. Traveling in any capacity has a way of making us miss certain comforts of home, and when we're on the go often, especially exploring some of the world's most interesting destinations, we aren't always guaranteed nice accommodations. Brave Era 100% Mulberry Silk Travel Sheet is a comfortable portable sleeping solution. Weighing less than 6 ounces, it folds down into a tiny pouch (about the size of an iPhone) and fits easily into a small carry-on. You can throw it right into the washing machine and it will air dry in about an hour, and since it's premium quality silk, it will last through lots of washes. This travel sheet is the perfect solution for those of us who value a comfortable night's sleep while away from home.Your audience might enjoy a silk travel sheet to enhance their adventures this year, whether they're backpacking across Europe or frequenting hotels for work! It retails for $99.99 (currently on sale for $79.99) and even ships via Amazon Prime. Visit BraveEra.comShop for more information. They also offer a sleep mask too! This is the perfect gift for a traveler.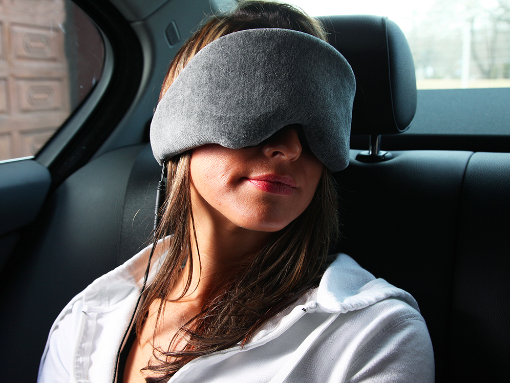 Whether you get some relaxation, you are enjoying a stay-cation, a vacation or anything in between, 1 Voice has your new favorite solution for getting some sleep! We are in LOVE with the plush eye mask that connects to your phone (either via Bluetooth or plug it in directly) so that you can block out light while resting with soothing sounds of your choice! This is my husbands dream come true. He loves listening to music when he sleeps and often times light bothers him when he tries to sleep, especially on vacation. The 1 Voice Eye Mask blocks light to help with sleep any time of day. It is a cozy, memory foam with a soft velvet cover for ultimate comfort. It has built-in over-the-ear headphones to block out ambient noise and syncs with the phone either with the Bluetooth version or the direct plug-in version so you can tune out noise and play soothing sounds of choice. The bluetooth is $59 and plug in option is $49 – available on 1VoiceNYC.com. Trust me this will make the traveler on your gift giving list happy!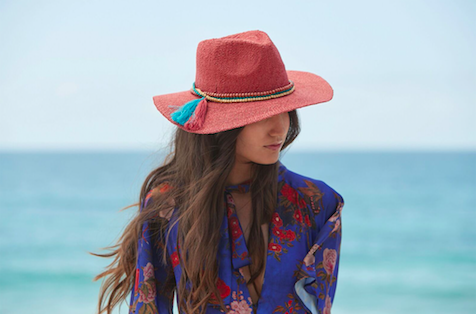 The perfect travel hat! Handmade with quality materials and an eye for style, Tenth Street Hats would be the perfect addition to any travel adventures no matter where the destination. Best of all they are easy to pack and light and comfortable. They even have crushable hats which are my favorite for travel. The hat pictured above is the Cheyenne, and one of my personal favorites. I wore won every single day that we were in Turks and Caicos and it packed really well too!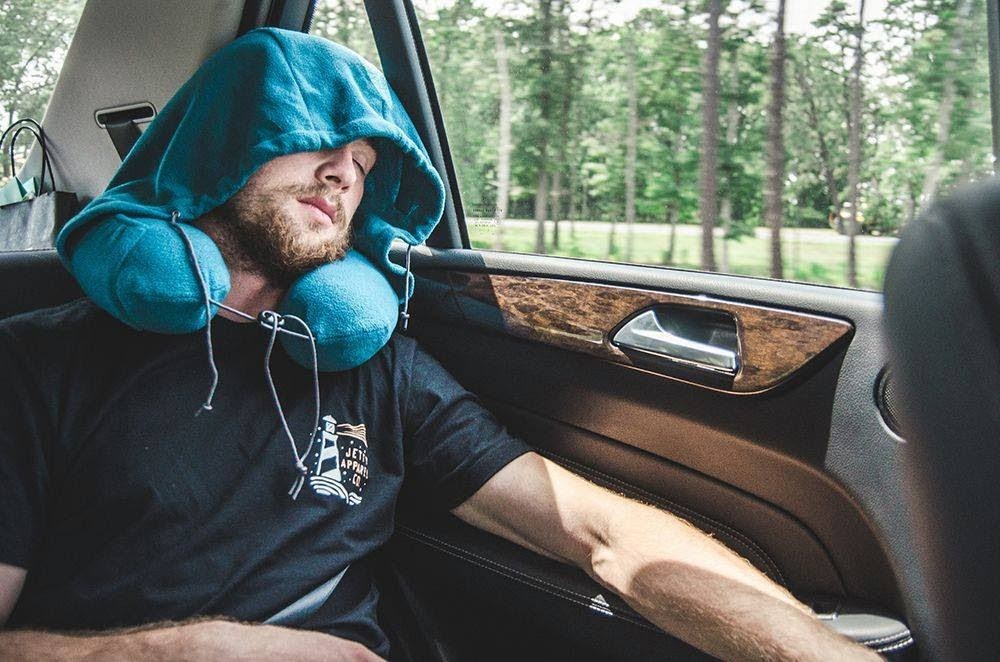 Hooded Travel Pillow – Travel like a Jedi with the best-selling hooded travel neck pillow. This soft micro-fleece pillow is designed with memory foam, providing ergonomic comfort and neck support, while the storable hood covers eyes for instant darkness. Plus, with its included hygienic carry bag, you won't get it icky in transit! At only $39.95 these products are available online at grandtrunk.com. Trust me you want one of these for your next long flight! Perfect for a road trip too!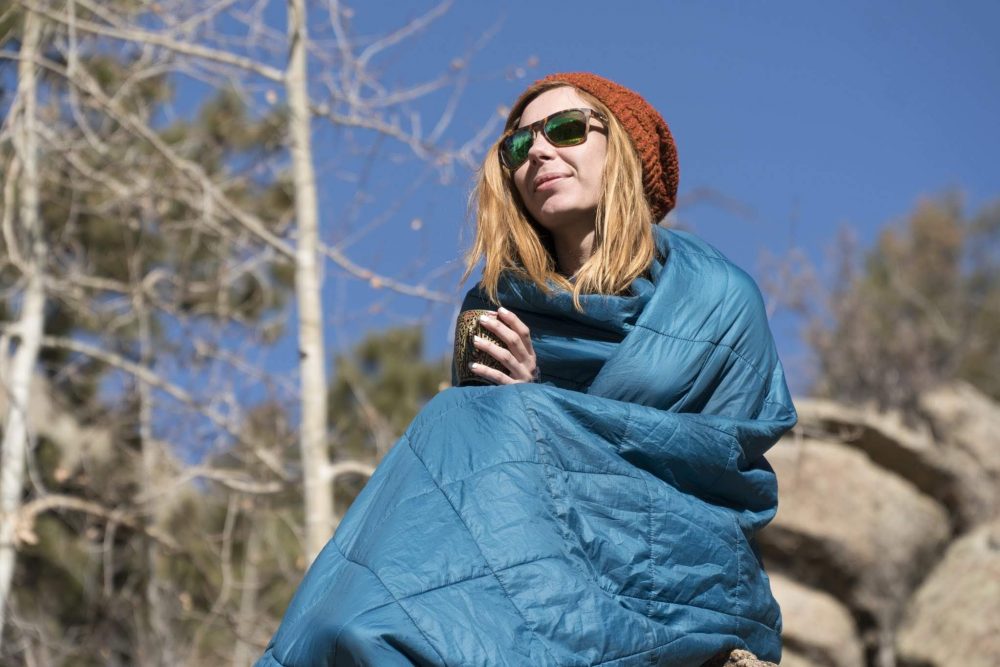 Tech Throw Travel Blanket – Pack light, but stay warm! Using 150 grams of micro-thermal insulation, this baby will keep you warm from head to sewn in foot-pocket! Packing down to just 5"x13" with attached carry bag AND strap, makes this blanket the best on the market! At only $79.95 these products are available online at grandtrunk.com. This is the perfect travel companion for flights or a road trip because they are so light and easy to pack. I think it will be awesome on the soccer sideline!

Travel Toothbrush – This is an amazing toothbrush and perfect for anyone who travels (or needs to brush their teeth while on the go). The Mouth Watchers Manual Toothbrush is available in a travel size/foldable version (or regular size). It offers a breakthrough in oral care by providing the optimal cleaning experience. The revolutionary antimicrobial* dual layer flossing bristles, reach into areas untouched by prior toothbrushes, leaving teeth and gums feeling just as clean as after a professional dental cleaning. It eliminates 99.9% of bacteria that builds up on bristles in 6 hours due to our proprietary silver bristle technology. The revolutionary flossing bristles™ – long, soft bristles with 1 micrometer diameter tips reach areas missed by other toothbrushes. The bristles reach deep into teeth grooves and the periodontal pockets (area between tooth and gum) for superior cleaning, while harder inner bristles ensure complete cleaning of the outer surfaces and massage the gums. Best of all it is only $5.99! (Regular Size also available at $4.99 and they have an electronic version too!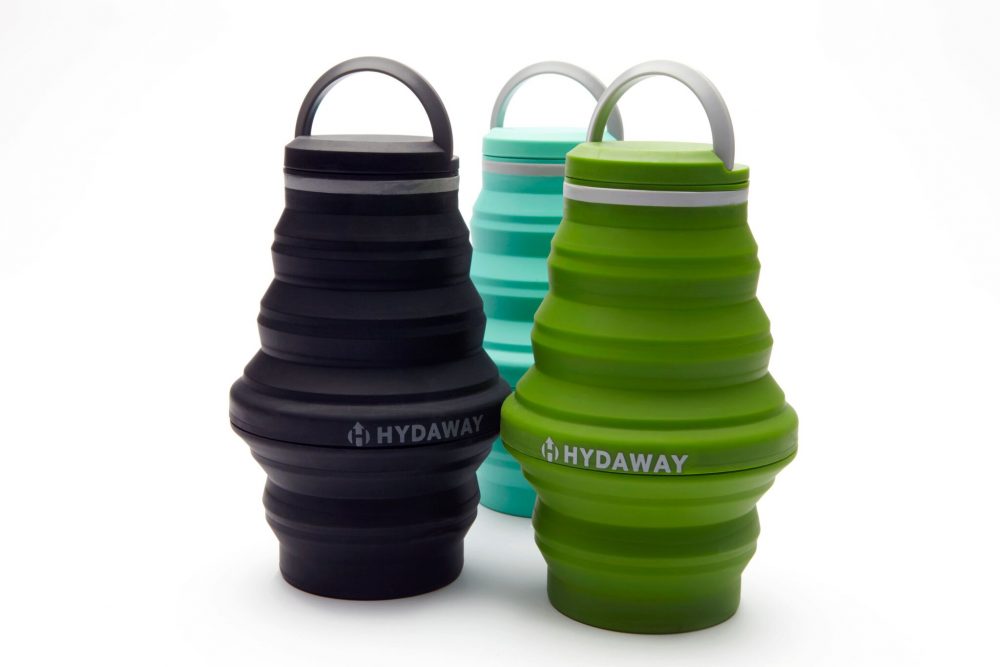 HYDAWAY – Collapsible, ultra-stashable, planet-friendly, go-anywhere way to stay hydrated bottle. Its sleek design collapses down to a ridiculously small 1.5″disc. When expanded, it holds a thirst-quenching 18 oz of water. Available in a variety of colors, it's hydration that fits your life. The new Hydaway 2.0 is better than ever. It is more streamlined, has a slimmer footprint (now down to just over an inch), weighs 15% less than the original, and now accommodates an optional carbon filter for improved taste and water purity. This is the perfect gift for anyone who enjoys outdoor adventure and travel. I love to use this bottle when I kayak!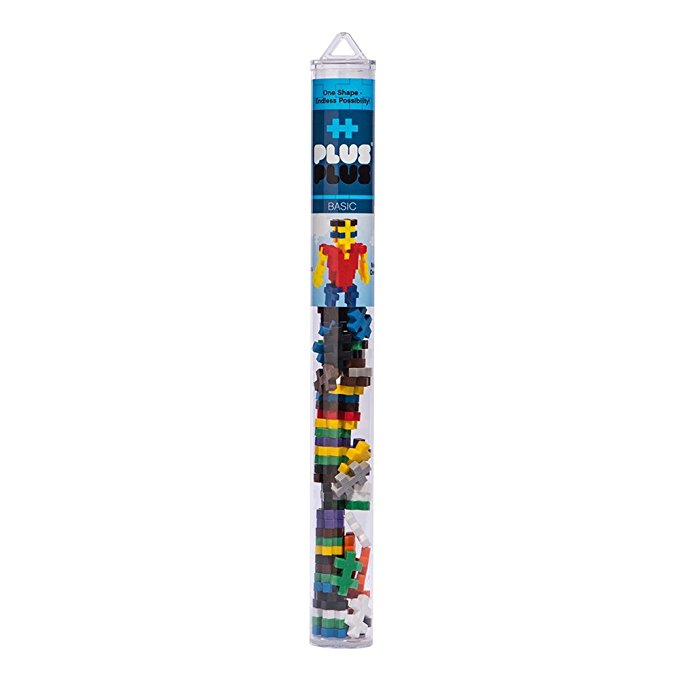 Open Play Tube – Don't forget something for the kids! This 70 piece travel-friendly tube is a screen-free boredom buster for the whole family. Use an enclosed idea guide to build a spinning top, people, trees, flowers and more! Or, use your imagination and build in 2D or 3D. It's one shape with endless possibility! This is a great stocking stuffer too! Age range: 5+. The MSRP is$6.99 and it is available on Target
MORE CHRISTMAS GIFT IDEAS:
101 Stocking Stuffer Ideas for Girls
101 Stocking Stuffer Ideas for Boys
50 Stocking Stuffer Ideas for Teens
50 $1 or Less Stocking Stuffer Ideas
50 Stocking Stuffer Ideas for Baby
15 Handmade Stocking Stuffer Ideas
50 Stocking Stuffer Ideas for your Pet
Disclosure: This is not a sponsored post but it does contain some affiliate links. We were provided some of the products for our review. Regardless these items are 100% our own opinion.
Melissa is a football and soccer mom who has been married to her best friend for 24 years. She loves sharing recipes, travel reviews and tips that focus on helping busy families make memories.