Gluten Free Holiday Gift Guide 2019

Gluten Free Holiday Gift Guide: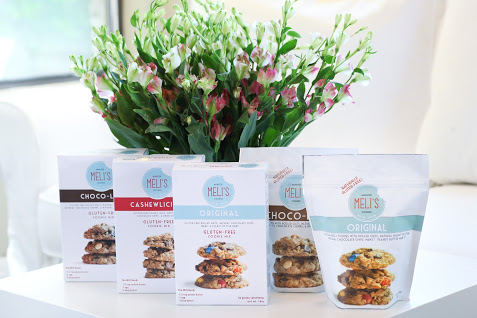 Meli's Cookies: Not only do you get delicious gluten free cookies, but you know exactly what's going in them! Skipping out on the flour but not the flavor, Meli's Monster Cookies don't contain any gluten substitutes like other bland gluten-free cookies. What you will taste is a delicious, moist and chewy cookie you won't believe came out of your oven instead of a bakery. They would be perfect for Christmas.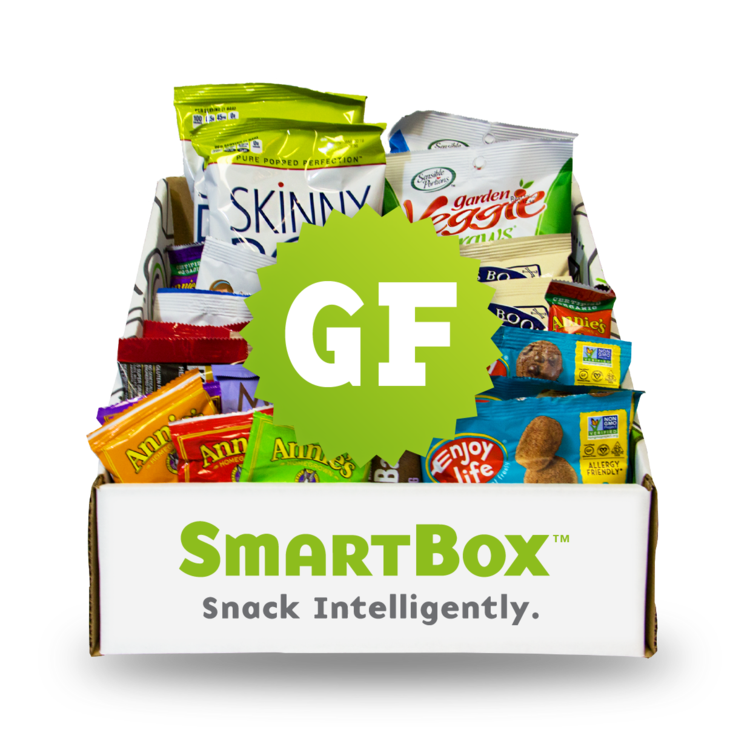 SmartBox – The perfect gift for everyone on your list. They offer snack box themes ranging from Fitness to Family Boxes, and also offers customized snack orders by monthly subscription including a gluten free box! SmartBox is a perfect gift for college students, teachers, clients, members of the military, or just as an affordable option for a variety of unique, quality snacks to make the day-to-day easier. I just love this one! You may also find info online.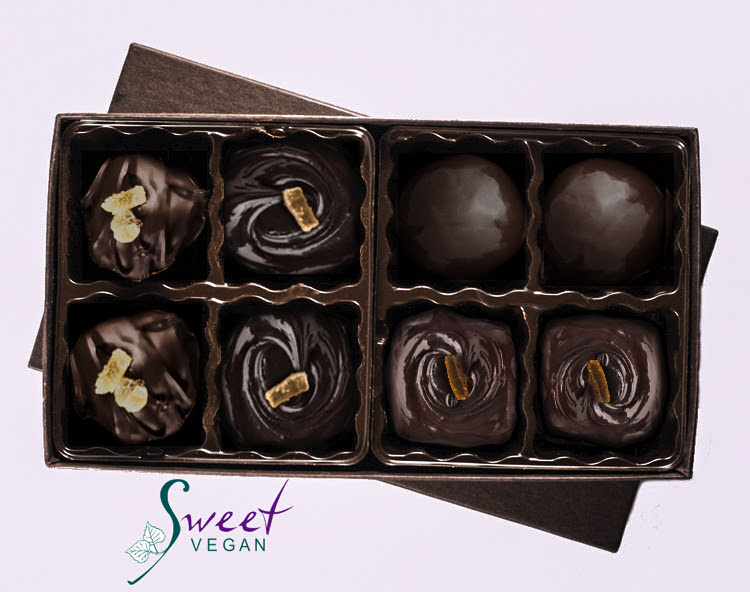 Sweet Vegan Chocolates – Talk about a delicious treat for Christmas. While all Andrea Young's chocolates are vegan, nut-free, dairy-free, and gluten-free, they're not just for vegans or those with food allergies. Andrea dedicated herself to creating great tasting chocolates. She eliminated everything that gets in the way of experiencing the true flavor of chocolate and combines real fruit and fresh ingredients. Sweet Vegan chocolates are for anyone who really loves chocolate. Price: $5 – $80. Perfect for gift giving! Available online.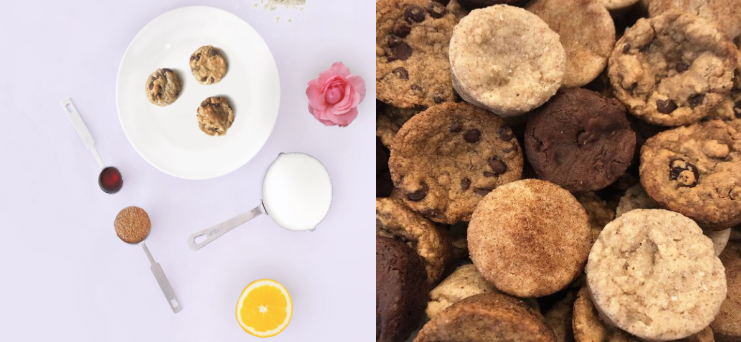 FOMO Baking Co. – Sister duo Lauren Gershengorn and Brittany Baker started FOMO Baking Co. because they were all too familiar with the fear of missing out. Due to the fact that Lauren has EOE (eosinophilic esophagitis) and Brittany has Celiac, they realized that they couldn't indulge in many different food options, so they decided to create their own. FOMO Baking Co. was created to be a safe space where people, like them and so many others, suffering from allergies and other food intolerance's could safely enjoy a fun and delicious dessert – and no longer have the Fear Of Missing Out. Yay for me!
FOMO Baking Co. is a soy-free, gluten-free, egg-free, dairy-free, peanut-free, tree nut-free, and a vegan company that bakes cookie bites, brownie bites, and cookie cakes that can be delivered right to your doorstep! All of their products are free of the top 8 food allergens and baked in an allergen-free facility, so there is no fear of cross-contamination. Not to mention, their baked goods are so delicious you won't even realize that they're allergen-free. Explore FOMO Baking Co's. delicious options online.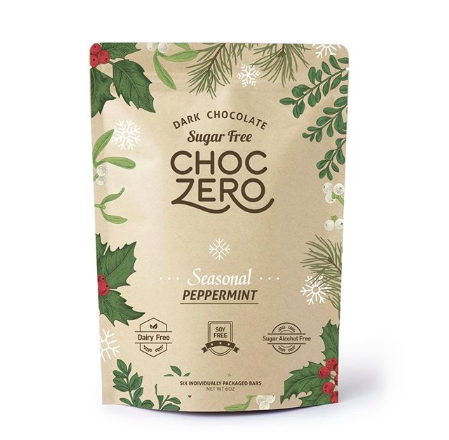 ChocZero is on a mission to transform the sugar free world by providing products that taste great and are healthy too. ChocZero is a gluten free, soy free, and sugar alcohol free company. They use an exclusive monk fruit formula to make a line of products with absolutely no added sugar for the everyday sugar free individual's life. Enjoy the taste of decadent chocolate that all chocoholics crave, but with a keto-approved approach. You can count on these products to be low on carbs, but highly delicious! If you love peppermint-flavored everything as much as I do, you'll love the Dark Chocolate Peppermint Keto Bark from ChocZero. This limited-time Keto Bark is now available for purchase on ChocZero.com.
Koia Beverages – I LOVE these! They are the perfect drink while I am on the go. In addition to the brand's core line, Koia launched Koia Keto, a dessert-inspired drink line that is Keto-diet compliant. Koia Keto is made with nutrient-dense ingredients such as coconut milk and MCT oil to provide sustained energy and deliver the desired ketosis ratio of 74 percent fat, 18 percent protein and 8 percent net carbs that help accelerate the process. Koia Keto contains 12 grams of protein and no added sugar (per 1 bottle serving). Koia Keto is available at DrinkKoia.com, Whole Foods Markets and various other retailers nationwide.
Skinny Dipped Almonds – are a delicious, balanced and healthy alternative to traditional chocolate covered almonds made from whole roasted almonds with a hint of organic maple sugar, a touch of sea salt and a skinny layer of ethically sourced dark chocolate, finished with a sprinkle of real cocoa, espresso, peanut butter, pure raspberry, or mint. Skinny Dipped Almonds are high in protein but low in sugar (only 6-7 grams of sugar and 150 calories per serving). Skinny Dipped is available at Target, Whole Foods, Amazon and on SkinnyDipped.com.
Garden Lites – These are my FAVORITE! They would be perfect for you to enjoy this holiday season. Veggies Made Great by Garden Lites have new Frittata flavors that include Broccoli Cheddar Frittata and Mushroom & 3 Cheese Egg White Frittata. Veggies Made Great Frittatas meet the growing consumer demand for healthy plant-based food. These Frittatas have the added benefit of high protein and made with only clean and simple ingredients. Both Frittatas have less than 90 calories and 5 grams of Protein, making them a great veggie-rich solution to your breakfast routine. Be sure to check this brand out at your local store and online.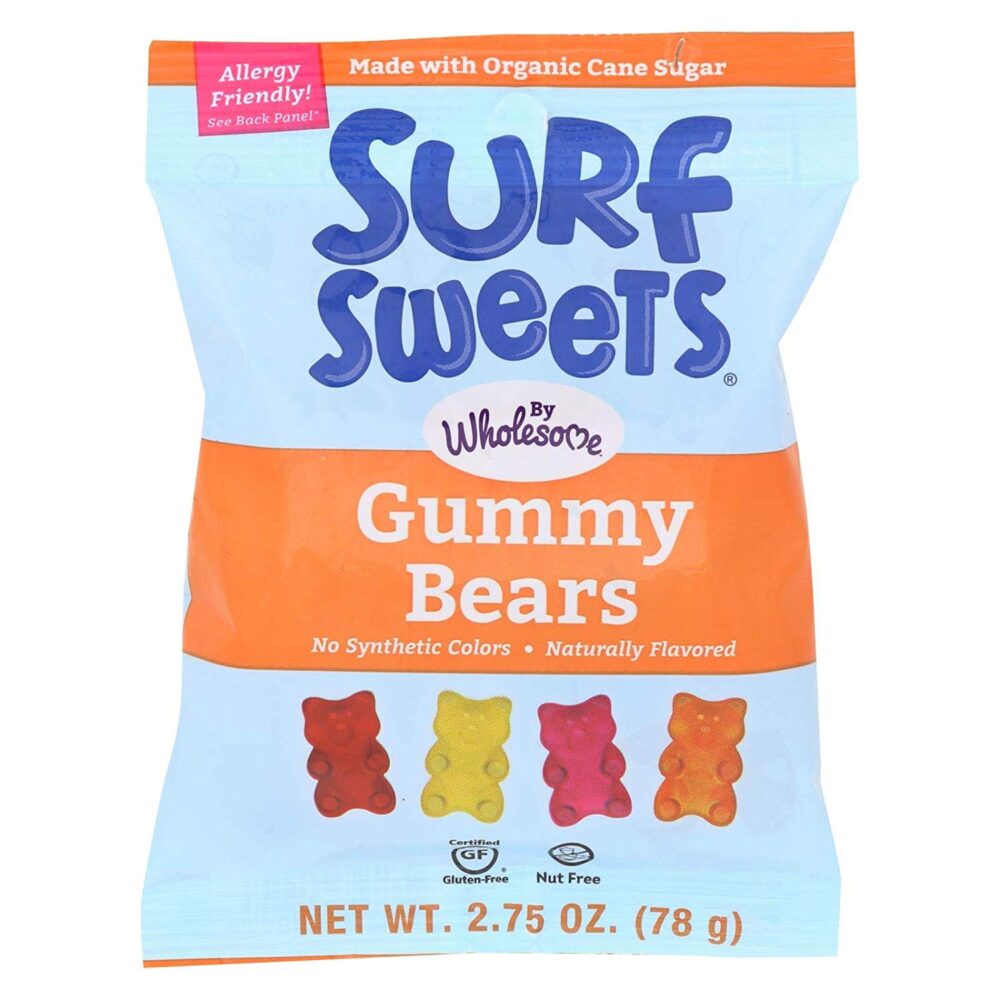 Surf Sweets – This is my favorite candy! It is organic and gluten free! Also, free from all of the allergens. Made with organic and non GMO ingredients including real organic cane sugar instead of high fructose corn syrup. With no artificial colors they are also made in the USA. I hope you enjoy it as much as I do! You can purchase these online.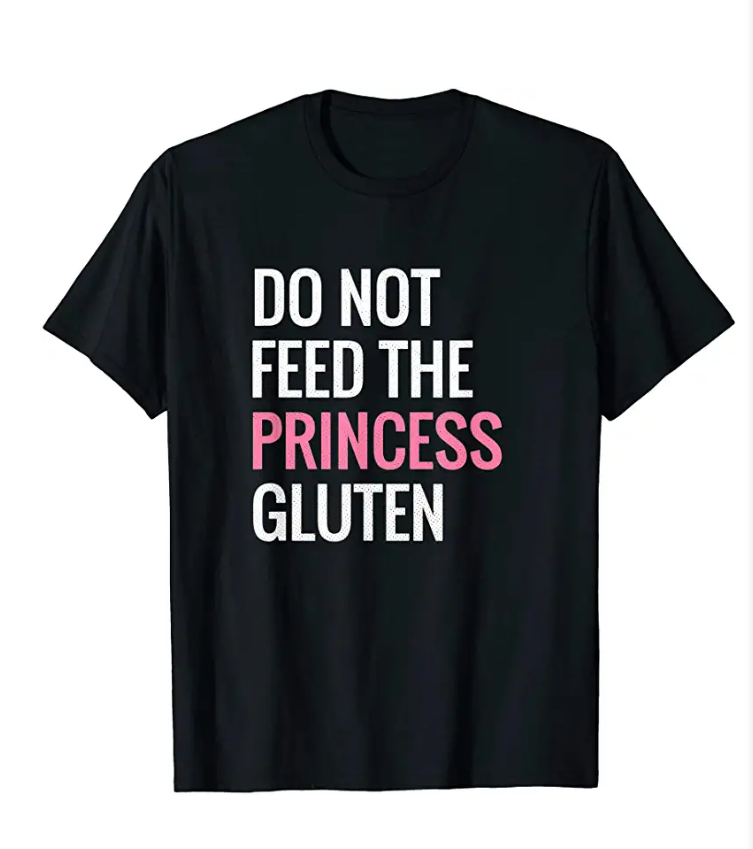 Funny Gluten Free T-Shirt – I LOVE this! The perfect gift for any woman on your list who is gluten free! Only $17.99 and available on Amazon.
MORE CHRISTMAS GIFT IDEAS:
101 Stocking Stuffer Ideas for Girls
101 Stocking Stuffer Ideas for Boys
50 Stocking Stuffer Ideas for Teens
50 $1 or Less Stocking Stuffer Ideas
50 Stocking Stuffer Ideas for Baby
15 Handmade Stocking Stuffer Ideas
50 Stocking Stuffer Ideas for your Pet
Disclosure: This is not a sponsored post but it does contain some affiliate links. Some products were provided to us for our consideration. Regardless these items are 100% our own opinion.
Melissa is a football and soccer mom who has been married to her best friend for 24 years. She loves sharing recipes, travel reviews and tips that focus on helping busy families make memories.