Holiday Gift Guide for Teens 2019
We are sharing Christmas Gift Ideas for Teens to help you with your gift giving list! Christmas is right around the corner and if you are having a difficult time coming up with creative gifts we are here to help! We are sharing our annual Holiday Gift Guide for Teens 2019. There is nothing worse than striking out when it comes to gift giving. Don't find yourself out wandering around on Christmas Eve shopping for a last minute gift.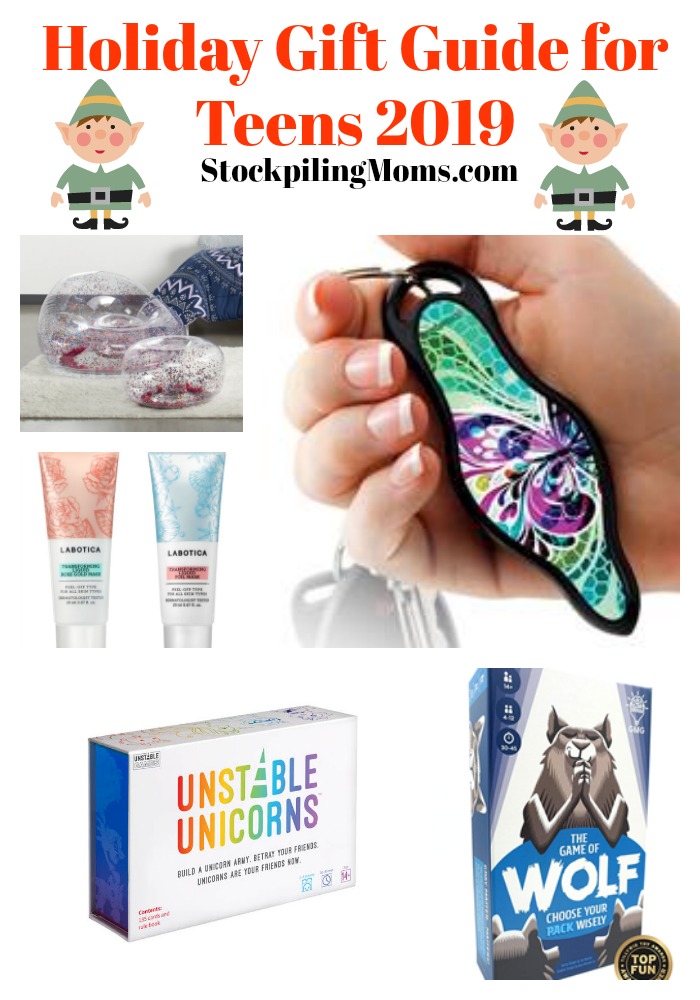 Holiday Gift Guide for Teens: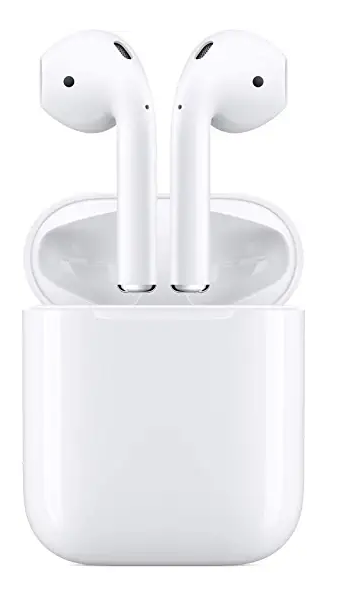 Apple AirPods – Hands down the best gift you could give your teen this year. My son loves his and honestly if you have a teen that loves music then this is the best gift. I told my son I would buy him one pair and if he loses them the next were his to purchase. He has had them for over a year and loves them. Available online.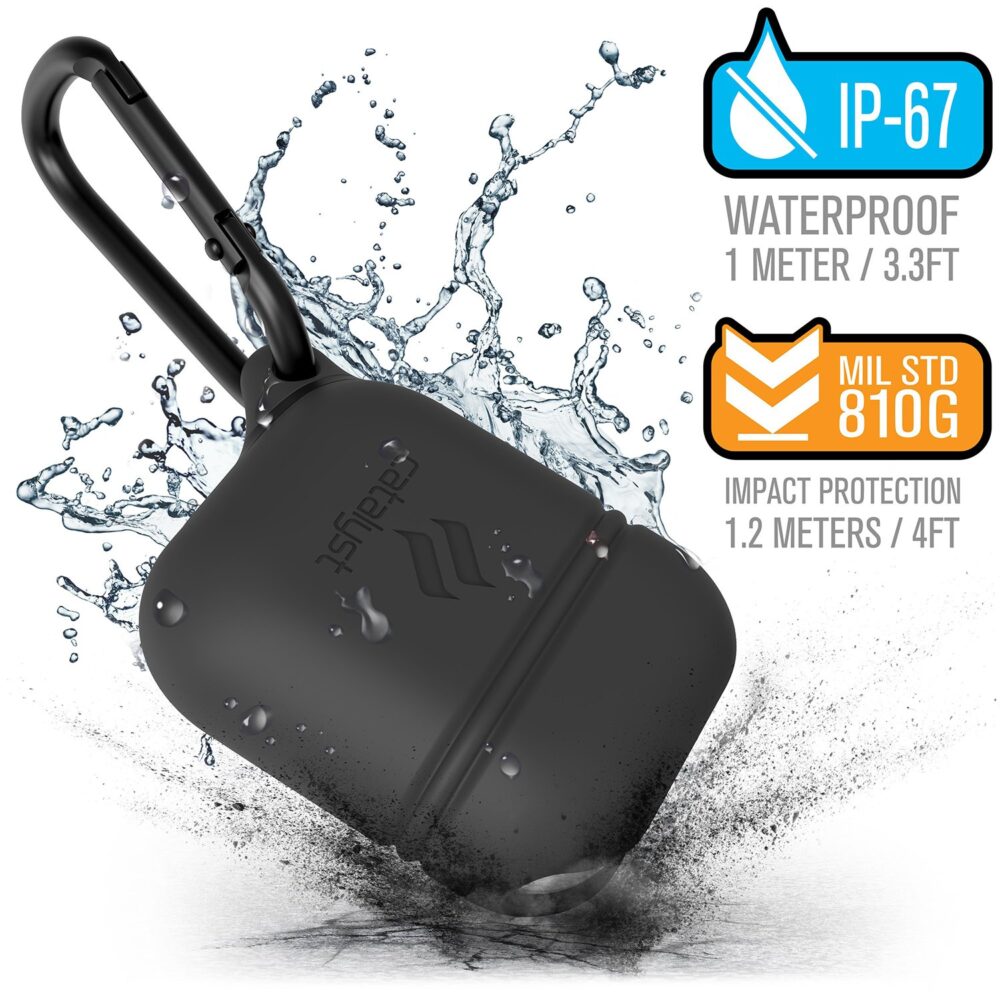 Waterproof Case for AirPods – If your kids have airpods this is the perfect gift and peace of mind too! Protect your AirPods from rain, snow or dust. The Catalyst AirPods case is 3.3 ft (1m) waterproof and will protect your investment against drops up to 6.6 ft. Priced at only $24.99 and that includes free shipping! My son loves his! Available online.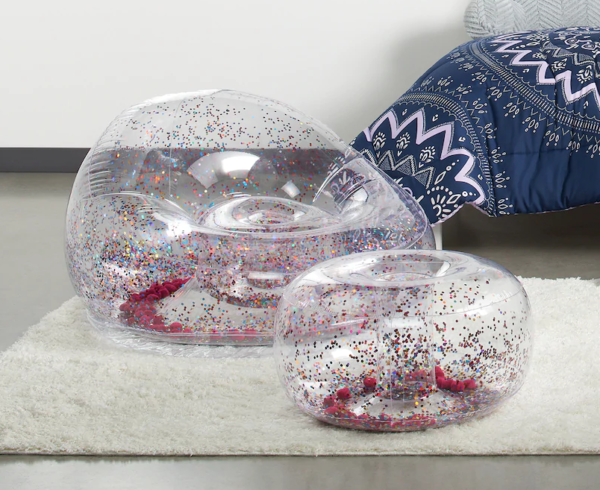 Inflatable Chair: If you are looking for a great gift idea for teens this is it! The Big One Glitter & Pom Inflatable Chair (available at Kohl's stores & online) is perfect for the teen on your list. Add sparkle and comfort to any space, in just a matter of minutes with this fun chair. The large, comfy sizes measures 40"D x 46"W x 28"H so you can truly sit back, relax and feel supported and secure. Makes a fun chair that can easily be moved from one area to another. On sale for $39.99 and can be purchased online.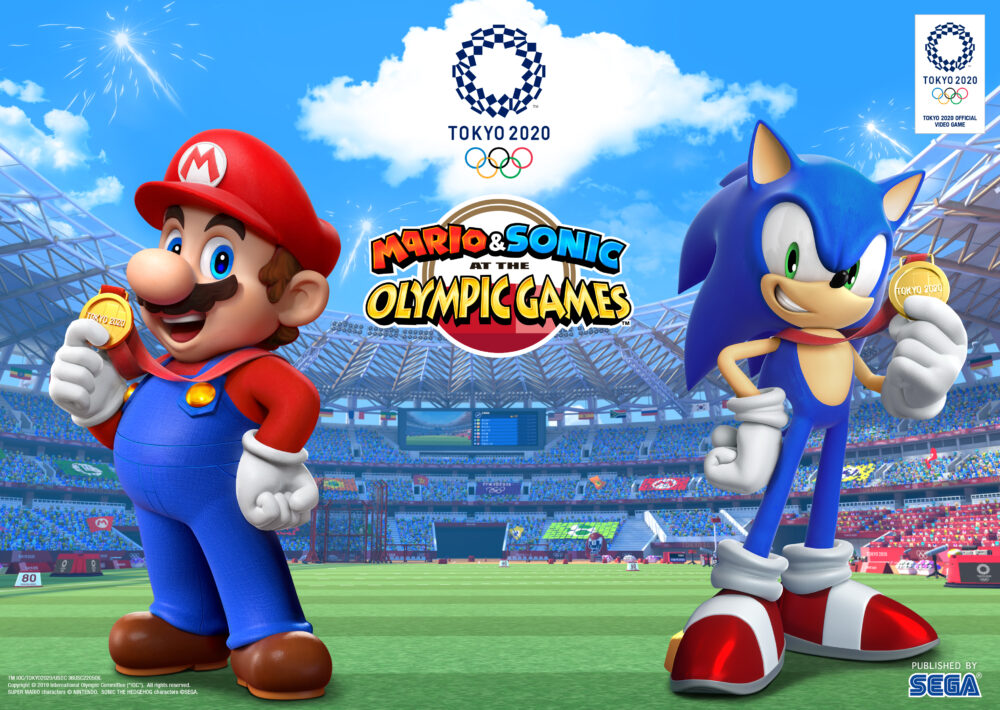 Mario and Sonic at the Olympic Games Tokyo 2020 – With the Nintendo Switch being the hottest gift on the market this holiday season, there is no better game to pair it with other than the newly launched Mario and Sonic at the Olympic Games Tokyo 2020. My son is a huge gamer and LOVES his Nintendo Switch. It is great for on the go gaming. With more than 30 events to play, this game brings not only the party, but brand-new events including the classic 2D competition, motion and button controls, and local and online play. Exclusively available for Nintendo Switch, this pair is likely to be at the top of every gamers holiday wish list! This will make a great gift for all the gamers on your list. You can purchase online.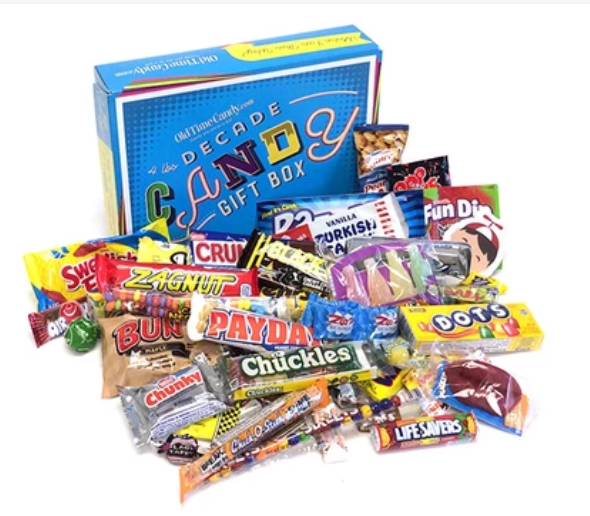 Decade Candy Gift Box: Teens love everything retro right now! This is a great gift idea. Choose whichever decade you want from 1950's – 1990's and how many pounds and you are set. This is going to be the perfect way to fill your teen's stocking or a gift that they will really enjoy (eating). Choose from your choice of a 2 lb Box which is jammed with over 40 pieces of candy, 35 different candies with some duplicates and measures 9.5 x 7 x 3 inches or the 4 lb Box assortment is packed with over 70 pieces of candy, 60 different candies with some duplicates and is 12 x 9 x 3 inches. Starting at only $26.69 this is a great gift idea. Check it out online.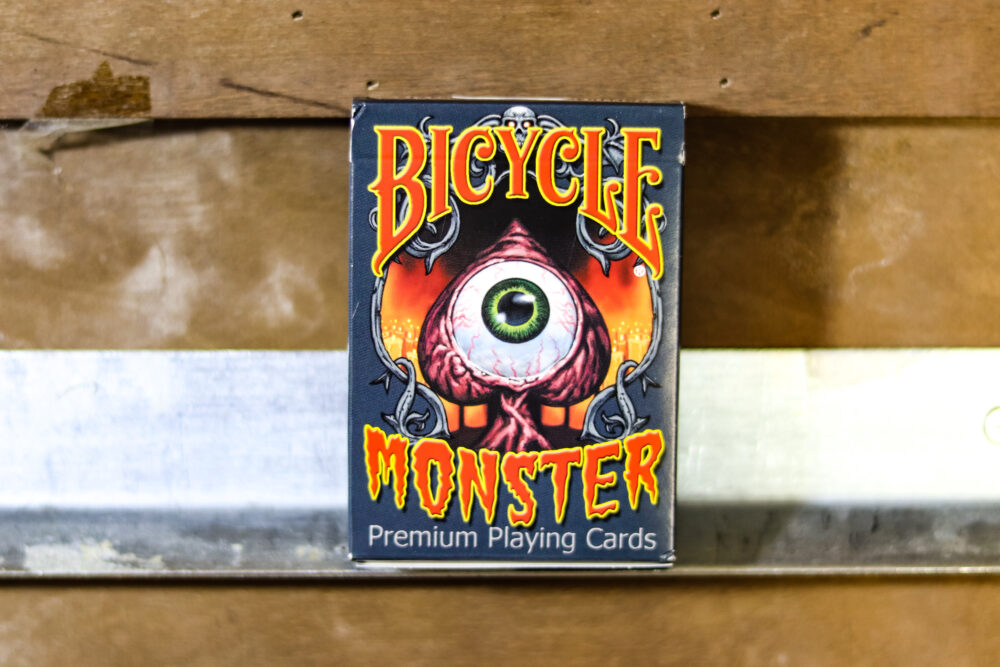 Deck of Cards: Sounds simple but really this can be a great gift idea! PlayingCardDecks.com is one of the largest retailers of custom limited edition playing cards. The site caters to collectors, players, magicians and cardists. The site offers over 1,500 decks. The company works with several artists around the world to come up with unique and innovative designs. They also collaborate with other creators to help get their decks funded and distributed. They offer monthly subscription boxes too. For more information, please shop online.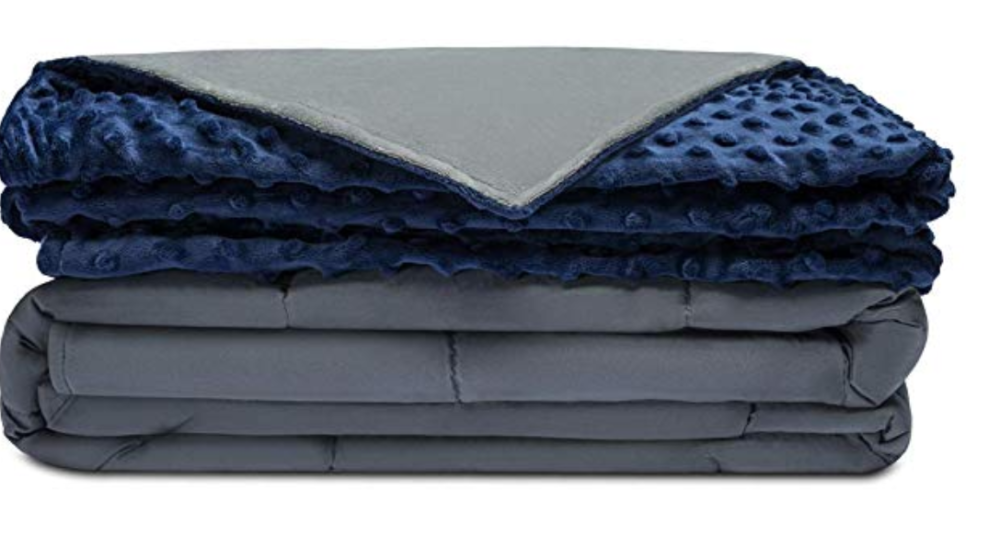 Weighted Blanket – We got my niece a one for Christmas last year and she loves it! I do suggest a nice quality one and one with a removable cover (like this one). It helps with cleaning. She sleeps so well since she got this. I highly recommend it! In fact I want one for myself. It is available online.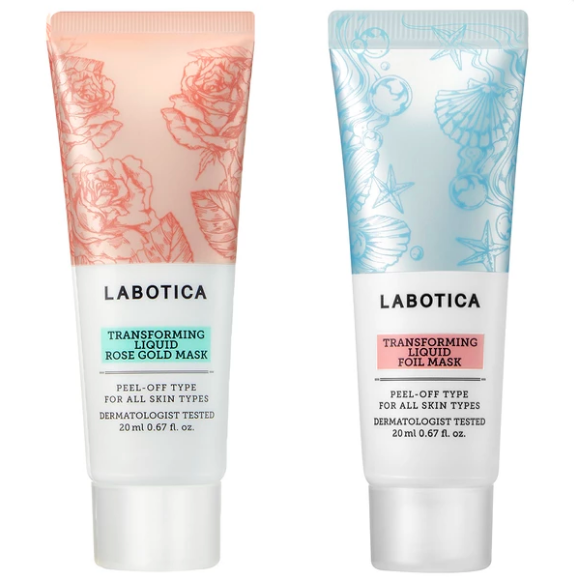 Transforming Liquid Rose Gold & Liquid Foil Masks – My teen loves face masks and anything Rose Gold. This is right up her alley. The Rose and Gold extracts help brighten and improve the texture of skin, while the Liquid Foil tightens pores and removes dead skin cells. Liquid Foil Treats flaky and dry skin, enlarged pores and dead skin cells. The Rose Gold helps reduce the appearance of redness from irritated skin, dermatitis, and eczema. Lightening the complexion of skin by reducing the appearance of dark spots, fine lines, and wrinkles. Sold together in an adorable travel kit for only $12, these make a perfect stocking stuffer or gift for the gals on your list.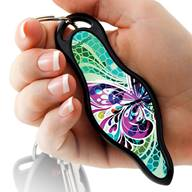 MUNIO Designer Self Defense Keychain – is a great gift under $10 and a must-have for every teen. MUNIO helps women feel safer, gives them peace of mind, and is something they will take with them everywhere. There are 16 attractive designs in the MUNIO Collection that appeal to so many tastes! It is convenient and ready to use immediately. It is air-travel friendly and can be taken on an airplane. It has no risk of personal injury like pepper spray or stun guns (also making it safer around small children). At only $9.95 it is a great price. You can shop online.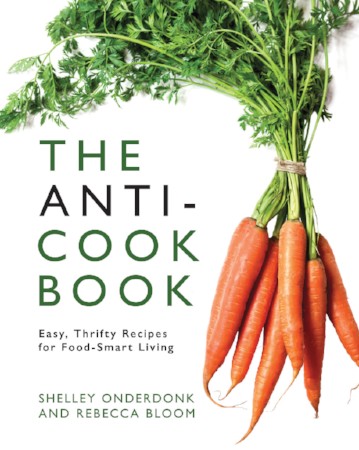 The Anti-Cookbook – For those who are just learning to cook (college students) The Anti-Cookbook is perfect because it breaks down recipes in an easy to follow format. It shows how cooking doesn't need to be complex. And it is filled with stories from the two authors (who met in college) about them learning to cook, and then teaching their own children how to cook. It also reminds us that food is not only nourishment, but a chance to sit around the table, share stories and create memories. And last minute shoppers will rejoice because it's available on Amazon Prime!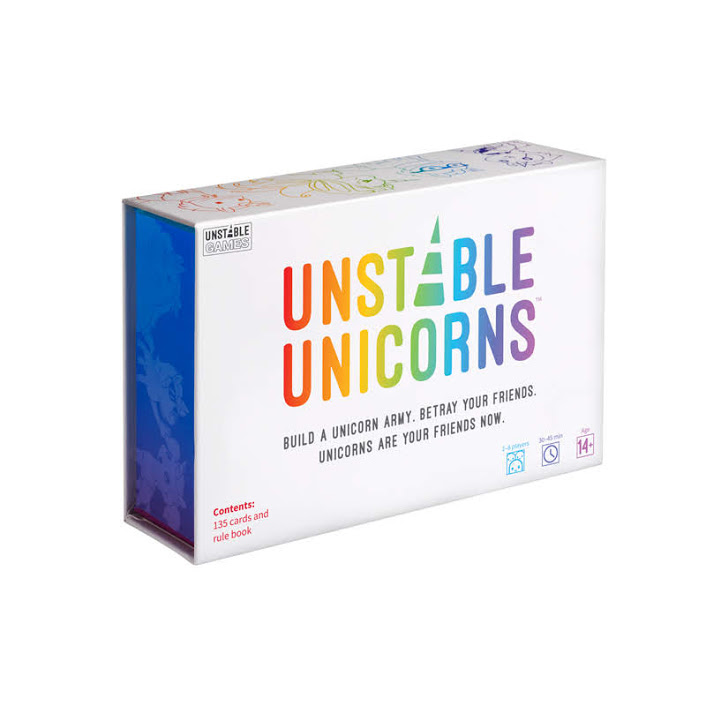 Unstopable Unicorns – This is a fun gift for teens. Up for some friendly competition? Bring out Unstable Unicorns! Play your cards strategically to block opponents from getting more unicorns as you fill your own stable with the needed number of unicorns to become The Righteous Ruler of All Things Magical. $19.97. Available online.
The Game of Wolf – Which is stronger? The Lone Wolf or the Pack? Find out in this strategic trivia game where friend quickly becomes foe! As the Wolf, pick your pack members based on their knowledge of the subject or go Lone Wolf for a chance at double the points! The Pack or Lone Wolf that answers the most correct of the five questions wins the point for that round! Will you go it alone, Wolf? Or will you choose strength in numbers? These are the critical choices you'll make to be top dog in The Game of Wolf! MSRP:$24.99. Ages 14+. Available online.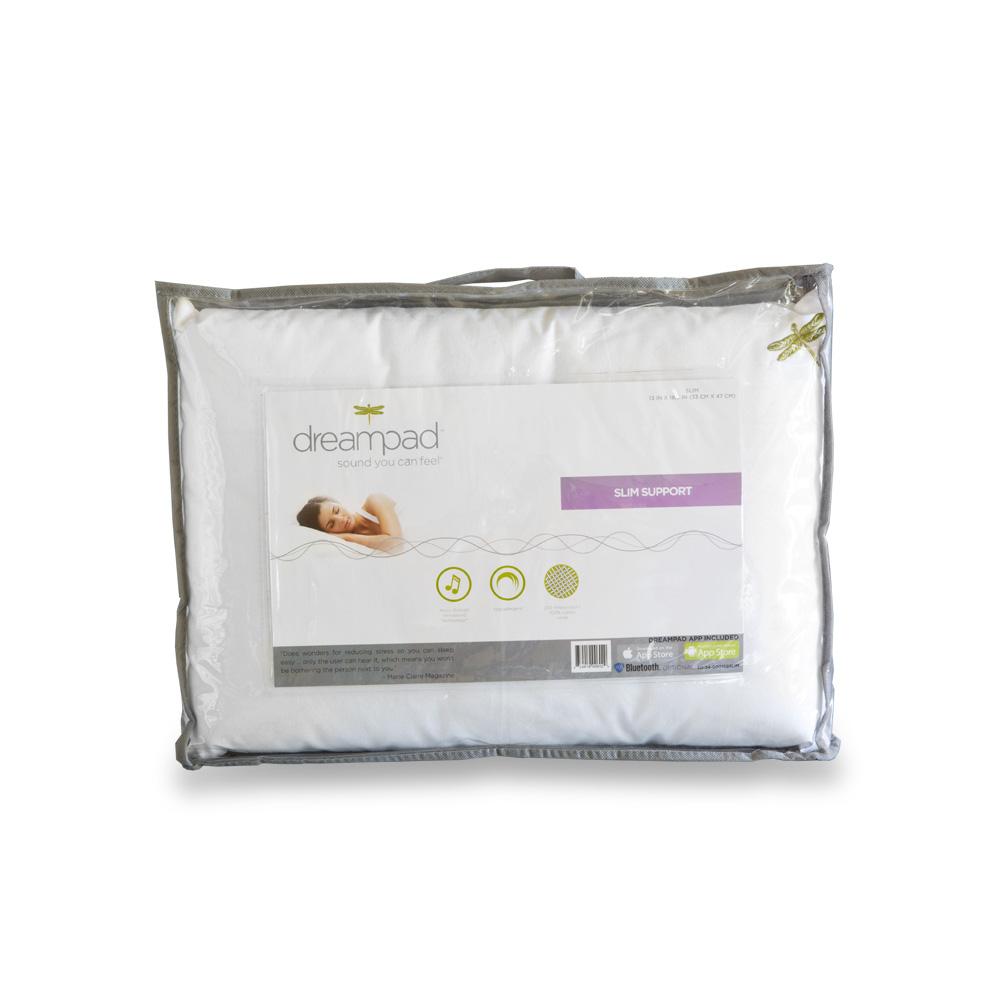 Dreampad – Therapy While You Sleep. What every teen needs. Enjoy therapeutic frequencies embedded into familiar songs and delivered through bone conduction technology in gentle, relaxing vibration while you rest. We learned about this product when we were at Social Media on the Sand. It helps with behavior modification. Poor sleep quality is associated with moodiness, depression, irritability and difficulty getting through the morning routine. Hello teenagers! It also helps with decreased anxiety. Anxiety and sleep problems work both ways: anxiety is associated with poor sleep and lack of sleep can also cause an anxiety disorder. It helps with increased attention. A sleep-deprived brain cannot focus, attend or concentrate. This often leads to a misdiagnosis of ADHD. Check it out online at this link if you click on the $20 off it will take you to the purchase page.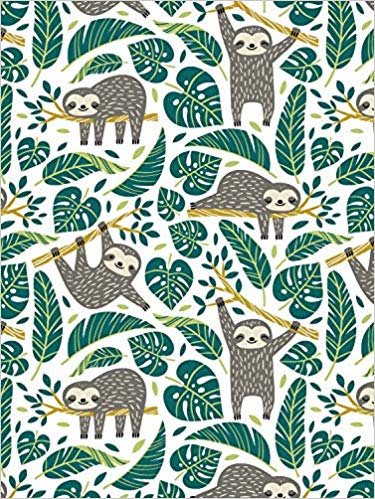 Sloth Journal – Just in time for the holidays, Quiet Fox Designs is releasing an adorable new journal. The perfect reminder to slow down and reflect, this journal is an excellent way to write all about your day and express yourself through art! With cute and cuddly sloth cover designs and 96 blank pages to fill however you please – from doodling and drawing to writing and journaling. Give this to every teen on your list! A great way to relax, collect your thoughts, and feel inspired. Only $7.99. Available online.
MORE CHRISTMAS GIFT IDEAS:
101 Stocking Stuffer Ideas for Girls
101 Stocking Stuffer Ideas for Boys
50 Stocking Stuffer Ideas for Teens
50 $1 or Less Stocking Stuffer Ideas
50 Stocking Stuffer Ideas for Baby
15 Handmade Stocking Stuffer Ideas
50 Stocking Stuffer Ideas for your Pet
Disclosure: This is not a sponsored post but it does contain some affiliate links. Some products were provided to us for our consideration. Regardless these items are 100% our own opinion.
Melissa is a football and soccer mom who has been married to her best friend for 24 years. She loves sharing recipes, travel reviews and tips that focus on helping busy families make memories.