Holiday Gift Guide for Teens 2018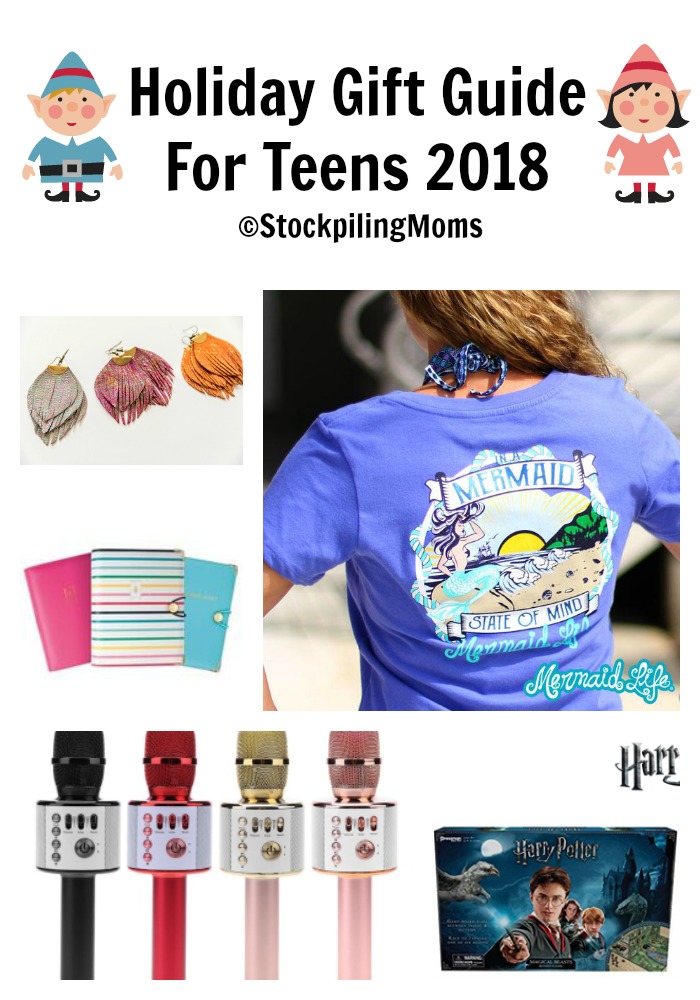 Christmas is right around the corner and if you are having a difficult time coming up with creative Christmas Gift Ideas for the teens on your list we are here to help you with our Holiday Gift Guide For Teens. There is nothing worse than striking out when it comes to gift giving. Don't find yourself out wandering around on Christmas Eve shopping for a last minute gift. Don't go for the same old same old. Take a few minutes to shop throughout the season and it will keep you stress free and able to enjoy the holiday. We have a list of teen approved gift ideas.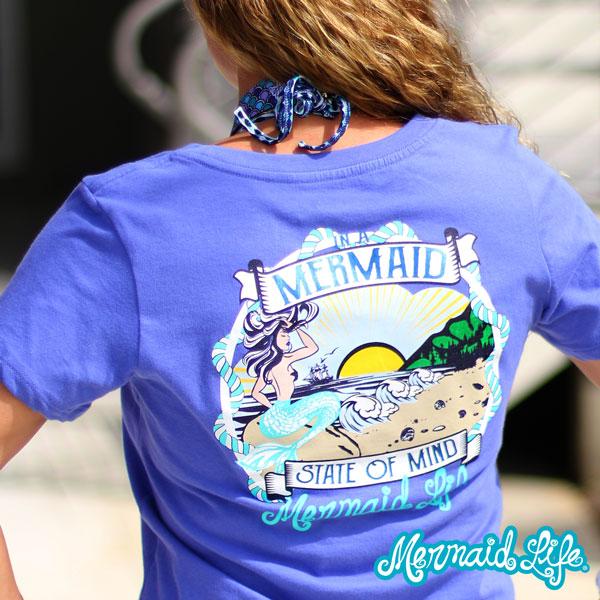 Holiday Gift Guide for Teens 2018:
Mermaid Life® was created with every girls' inner mermaid in mind. This is the perfect gift for the tween and teen girls on your gift giving list. From beach towels to clothing and jewelry you can sport your inner mermaid not matter the conditions. My niece LOVES mermaids. She is still a huge fan so these are right up her alley (she is 17). Mermaid Life® fashion accessories: bracelets, earrings, hats, visors and sparkle bags. Mermaid Life® drinkware: sparkle koozie's and beverage tumblers. Women's & Girls' Fashion: Muscle Tanks, T-shirts & long-sleeve shirts. Mermaid Life® Water Sportswear: Quick-dry swim tops and shorts. Mermaid Life® beach towels and more. For additional information please visit www.mermaidlife.me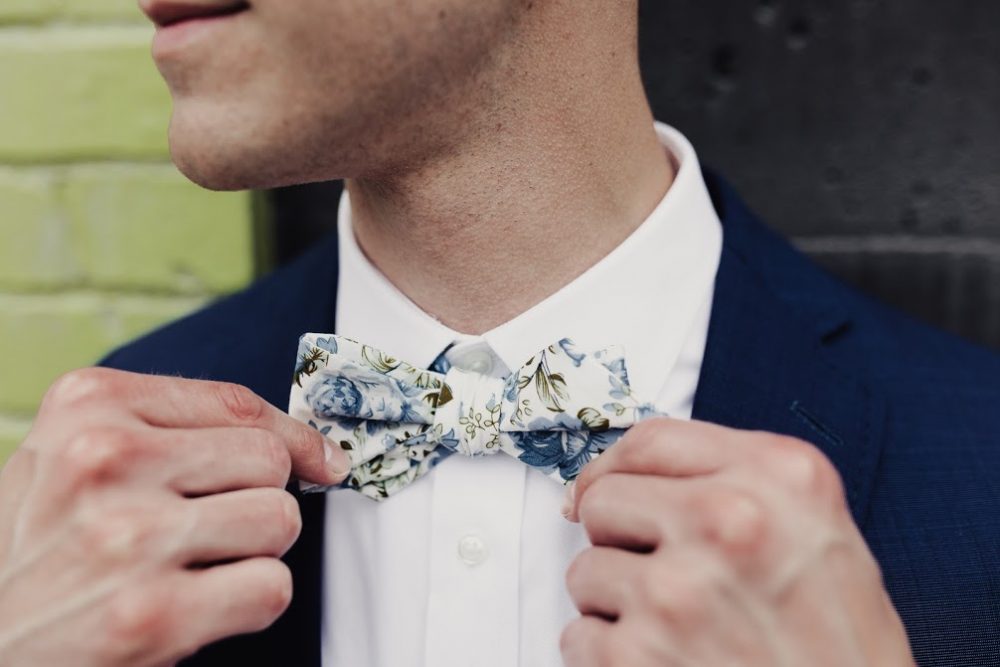 DAZI is a unique line of skinny ties and bow ties, as well as fun and fashionable socks. Perfect for the teen on your list! My brother LOVES both bow ties and fun socks so this is perfect for any teen on your list. With a whole lot of style and impeccable taste, these high-quality, skinny ties and bow-ties come in various unique designs, styles and colors that will perfectly match any suit or outfit, without breaking the bank! Each DAZI tie is 100% Cotton, handmade, adjustable to fit most neck sizes 13″ – 18″ and affordable! Ties are $28, bow ties are $20. Each pair features a unique design that's fun but not over the top, so you can wear with almost any look. All socks are available in one size that fits most men (9-12) and each pair retails at $15.99.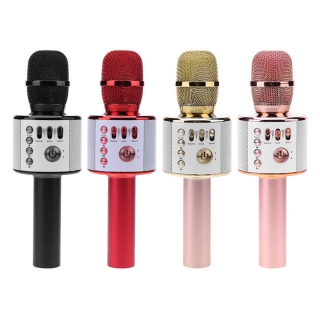 Karaoke Microphone is perfect for the tweens and teens on your gift giving list. Check out this fun gift idea from EverythingTechGear.com! This portable Bluetooth enabled rock-star-in-the-making product connects to your phone to play music anywhere! Even better? Download a Karaoke app from the app store and let the fun begin! This must-have microphone features: bluetooth connectivity, includes a connecting cable or can be used wirelessly, you can use as a speaker for Karaoke and lasts up to 14 hours when fully charged! It lets you record and is available in 4 colors. Priced at $34.99 this is a great gift idea!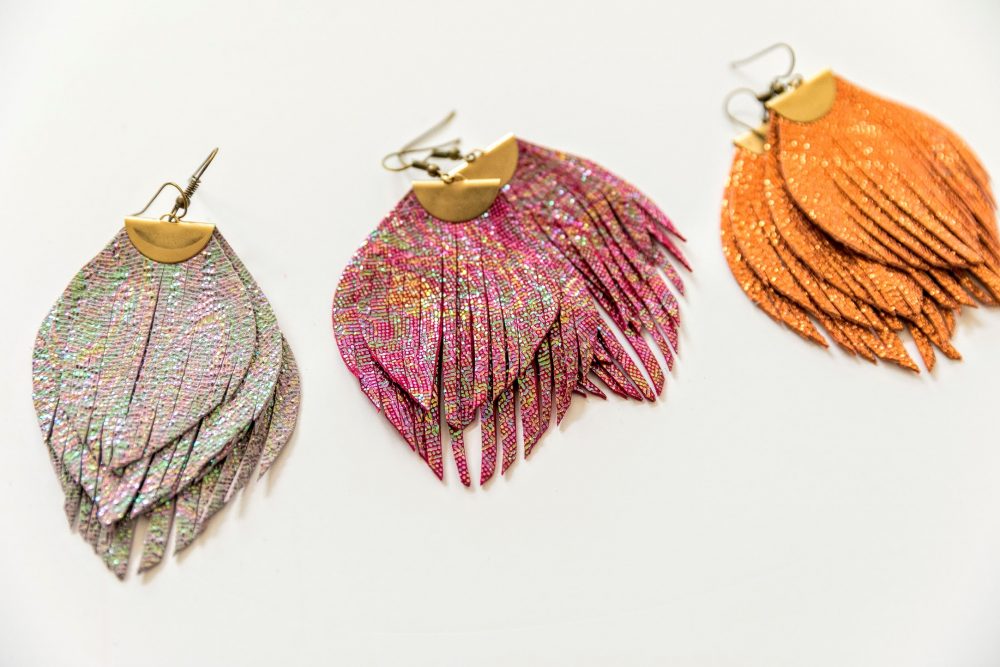 Lavish Leathers handcrafted, ethereal leather earrings and necklaces are out of this world adorable! Offered in every color of the rainbow, metallics, animal prints, glittery…they truly have something for every style! These are so popular and trendy right now and would make an excellent gift idea for the teens on your gift giving list. They are unique and comfortable to wear. They are so light weight! That is must for me in an earring. They also feature nickel free hooks! Lavish Leathers is helping fashionistas make a bold statement, with a unique twist! At Lavish Leathers, they truly believe that every woman is uniquely beautiful and that everyone deserves to have access to equally unique accessories. Offering dozens of styles, colors and prints in earrings, necklaces, bracelets and more, Lavish Leathers pride themselves on affordable accessories for everyone from young ladies just finding their personal styles, to confident women who know exactly what they want and love.

If you have a Harry Potter fanatic at your house this is the gift for you! Magical beasts have broken loose at HOGWARTS! It's up to your favorite wizards to capture them in the Harry Potter Magical Beasts Game. Play as Harry Potter™, Hermione Granger™, Ron Weasley™ or Ginny Weasley™ as you collect clues and track down creatures. The dynamic swinging game board adds excitement as you travel in and out of HOGWARTS. The first player to collect a magical beast wins. For 2 to 4 players, ages 8 and up. Muggles and wizards alike will be enchanted by the Harry Potter Tri-Wizard Maze Tournament! It features fast-action Pop 'n' Race play as you race around the Tri-Wizard Maze competing to capture the Tri-Wizard Cup! Beware – there are traps along the way that may hurt or help your journey throughout the maze. For 2 to 4 players, ages 5 and up. Wizards and muggles both agree – these games are perfect for game night!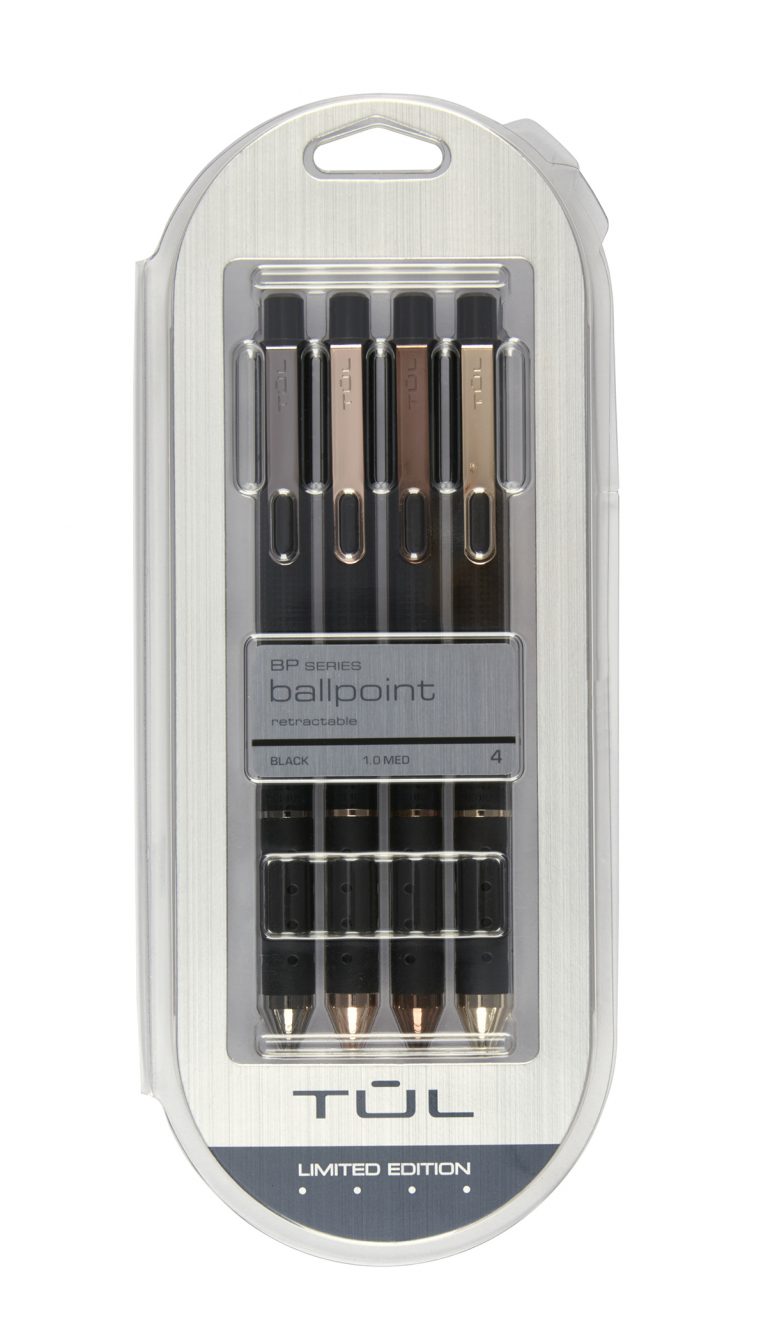 TUL Brilliance Custom Note-Taking System Notebook and TUL Pens – Keep track of important notes on an easily portable notebook that you can take with you wherever you go. The notebook is discbound for simple customization and has leather covers for stylish protection for your notes. This is a really useful tool for someone who has a hard time organizing their thoughts. It has narrow-ruled pages offer plenty of space for detailed notes. A compact design is easy to bring with you and transport. It is discbound for easy customization and adding and removing pages and features a leather covers protect the notes you keep. It also includes pen and business card holders to keep supplies with you. Best of all it is the gift that keeps on giving. It is refillable for long-term use. At only $24.99 (junior) and $31.99 (letter) it is a really useful gift idea! The Tul Brilliance Ballpoint Pens features a fine point to deliver intricate, precise lines, and the contoured grip is designed to feel comfortably in your hand. At only $7.99 it is a great match for the notebook. Both are available at OfficeDepot.com
MORE CHRISTMAS IDEAS:
101 Stocking Stuffer Ideas for Girls
101 Stocking Stuffer Ideas for Boys
50 Stocking Stuffer Ideas for Teens
50 $1 or Less Stocking Stuffer Ideas
50 Stocking Stuffer Ideas for Baby
15 Handmade Stocking Stuffer Ideas
50 Stocking Stuffer Ideas for your Pet
Disclosure: This is not a sponsored post but it does contain some affiliate links. Some products were provided to us for consideration in this gift guide. Regardless these items are 100% our own opinion.
Melissa is a football and soccer mom who has been married to her best friend for 24 years. She loves sharing recipes, travel reviews and tips that focus on helping busy families make memories.