Holiday Gift Guide for Men 2017
Holiday Gift Guide for Men 2017. Christmas is right around the corner and if you are having a difficult time coming up with creative Christmas Gift Ideas for the men on your list, we are here to help you with our Holiday Gift Guide for Men!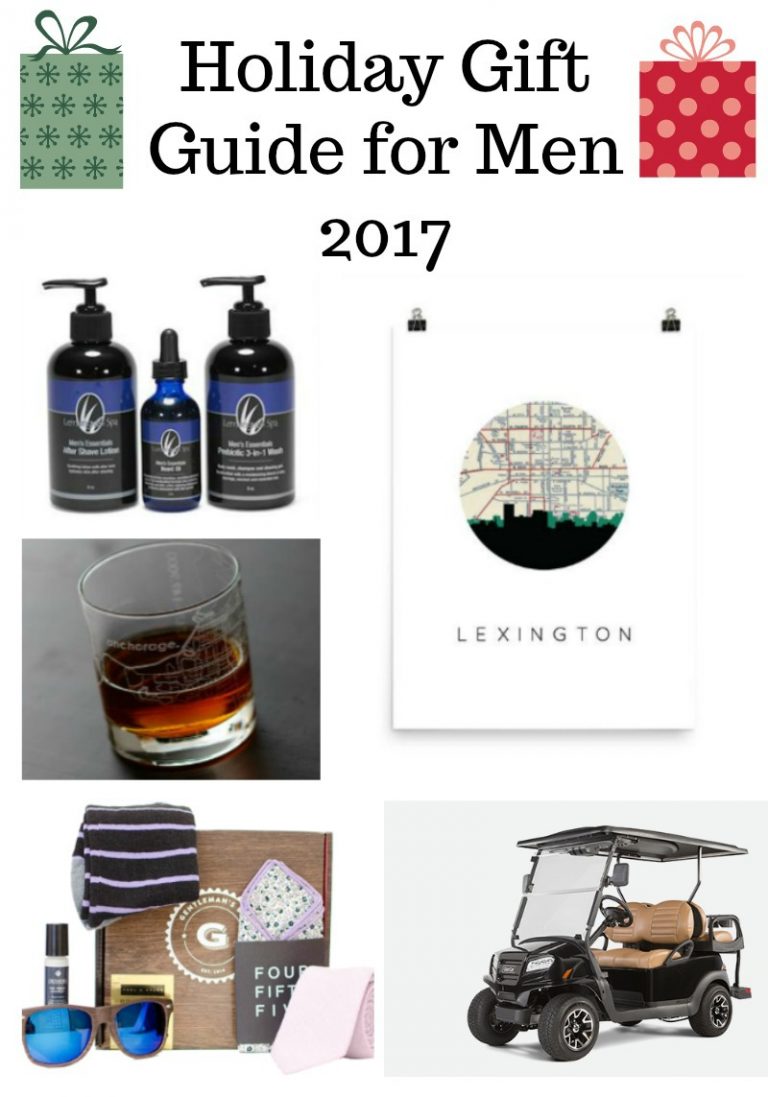 There is nothing worse than striking out when it comes to gift giving. Don't find yourself out wandering around on Christmas Eve shopping for a last-minute gift. Don't go for the same old same old. Take a few minutes to shop throughout the season and it will keep you stress free and able to enjoy the holiday. We have a list of Dad approved gift ideas.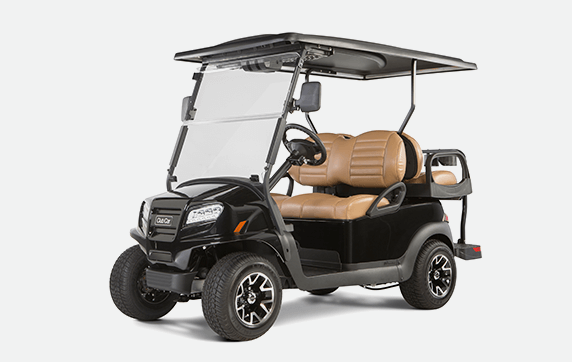 Holiday Gift Guide for Men 2017:
Onward 4 Passenger Goft Cart by Club Car – There is no better gift for Dad than an Onward by Club Car. It is every golfer's dream! Even if you don't golf Dad will fall in love with the the Onward. It is perfect for family fun and togetherness. The Onward™ encourages families and friends to come together and enjoy the outdoors. It's comfortable and practical, yet fun and stylish – all at the same time. You will be surprised how much fun the Onward is for creating family memories. You can check it out online and best of all you can custom build one online.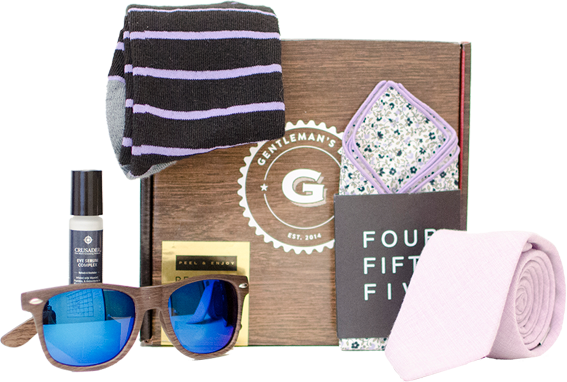 The Gentleman's Box – A curated monthly box for the man who has everything. Have no idea what to get the men on your list! Let The Gentleman's Box do all the hard work for you! Gentleman's Box is a premier box subscription for men. With unique monthly themes designed around noteworthy men, the contents inside every box are brilliantly crafted and chosen in essence of the featured gentleman's legacy. It is perfect for that Uncle, Cousin or even your brother! I am ordering this for my brother who is in college. I think he will love it!
Men's Essentials Gift Set – A customized blend of fresh spruce, birch and sandalwood essential oils free of synthetic fragrances, PEG's and parabens. This set includes Prebiotic 3-in-1 Men's Essentials 8 oz., After Shave Lotion 8 oz., and a bottle of Beard Oil 2 oz. and travel bag save $4 when you purchase this gift set. It is perfect for all of the men on your list! I ordered this set for my husband and brother. They are going to love the beard oil.
Graeter's Ice Cream – Hands down our favorite ice-cream, a nationally recognized and awarded ice cream brand that was founded over 146 years ago in Cincinnati, OH. The fourth-generation family owned and operated company has perfected the art of using the French Pot, a traditional, small batch artisanal process of making ice cream. Known for their indulgent, premium flavors and ingredients, they're also widely recognized for their gargantuan gourmet chocolate chips. You can have this shipped across the country! My husband had shipped it to his colleagues in Boston before in the past and it was well received. They all loved it and it arrived ready to enjoy! Not only that but now you can pick up your favorite flavor in grocery stores!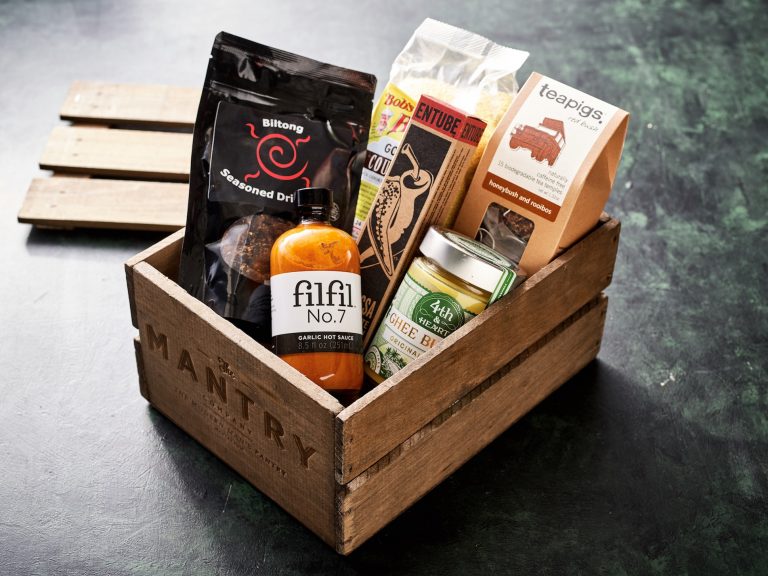 Mantry
– The Modern Man's Pantry. For the man who is hard to buy for this is the gift for you! You can choose a gift that is perfect for the men in your life. Shopping for guys can be daunting at best. Leave the guesswork out of it and get him a Mantry, they are experts at what to send him. Sign up for a Mantry subscription and you will get 6 full sized food products from America's top artisan food makers shipped to your door in a handsome handmade wooden crate. 100% Made in the USA. Satisfaction Guaranteed.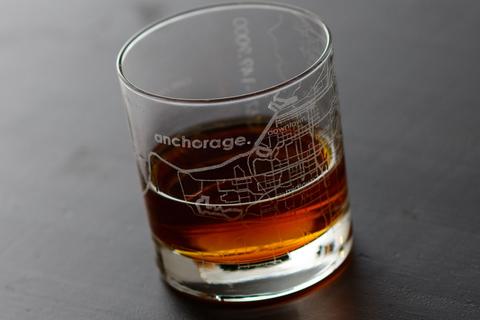 UncommonGreen – Everyone loves to remember those special places they've traveled to, lived, or had memorable events at (first kiss, weddings, honeymoons) and UncommonGreen makes it easy with their etched maps glassware. Each glass has a detailed etched map of either the town, mountain, or island, which wraps around the entire glass, making it a unique and thoughtful gift. This is the perfect gift idea for the person who has everything! Pair with a bottle of his favorite beverage and you are going to have the best gift ever. Choices include timeless glassware etched in stunning detail with the streets, neighborhoods and landmarks of great cities around the U.S. and the world, UncommonGreen designs make unique, fun gifts and conversation starters! UncommonGreen designs glasses for wine, pints, coffee and more, featuring nearly 100 cities and counting. I am in love with this brand! Perfect for gift giving.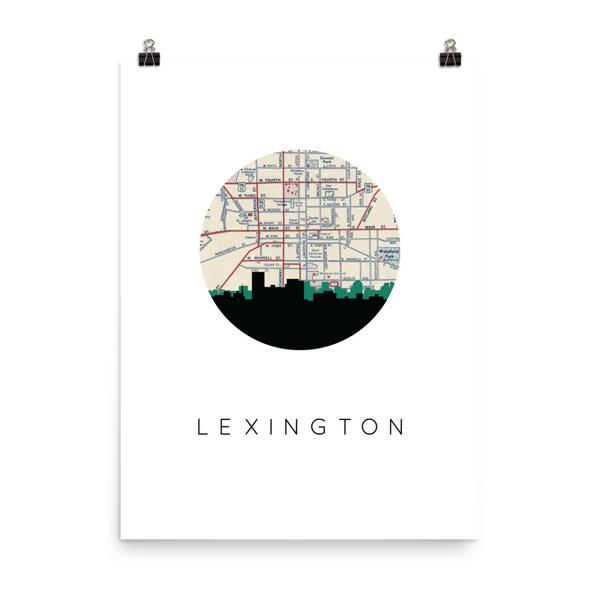 Paper Finch Designs – If you are looking for a unique gift idea this is for you! They offer inspirational art, state art, city art and zodiac art. You can choose based on your price point from a mug, poster, pillow, drink ware and more! You will love the designs behind Amy, the owner of Paper Finch Designs. She is a graphic artist turned small business owner. I love supporting a fierce lady boss and she is for sure! My brother is always difficult to shop for but I knew as soon as I saw her City Prints and the Lexington Skyline City Mug I knew that this would be a great gift idea for him. Check out this awesome company! You can search for any of PaperFinch's geographic products from this page.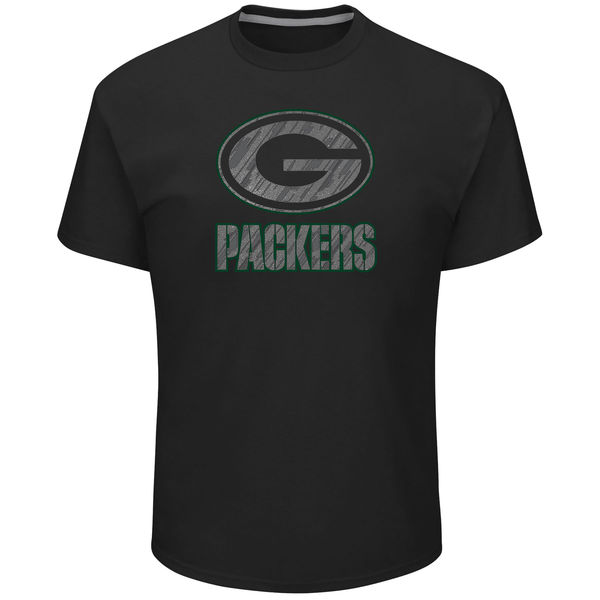 Primetime T-Shirt – Celebrate your fandom with everyone when you put on this Primetime T-shirt from Majestic. The graphics on this tee are distinctive and show that your devotion to your favorite team will never falter. – $27.99. The perfect gift for the NFLA fan on your list!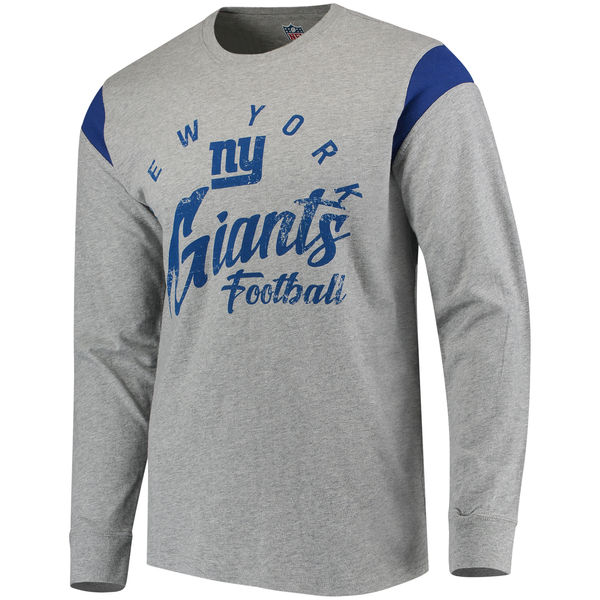 Receiver Long Sleeve T-Shirt – Light up any room you enter with this electrifying long sleeve T-shirt from Hands High. Everyone will know that your fandom is unrivaled when they check you out in this spirited top! – $39.99. This is the perfect gift for all sports fanatics!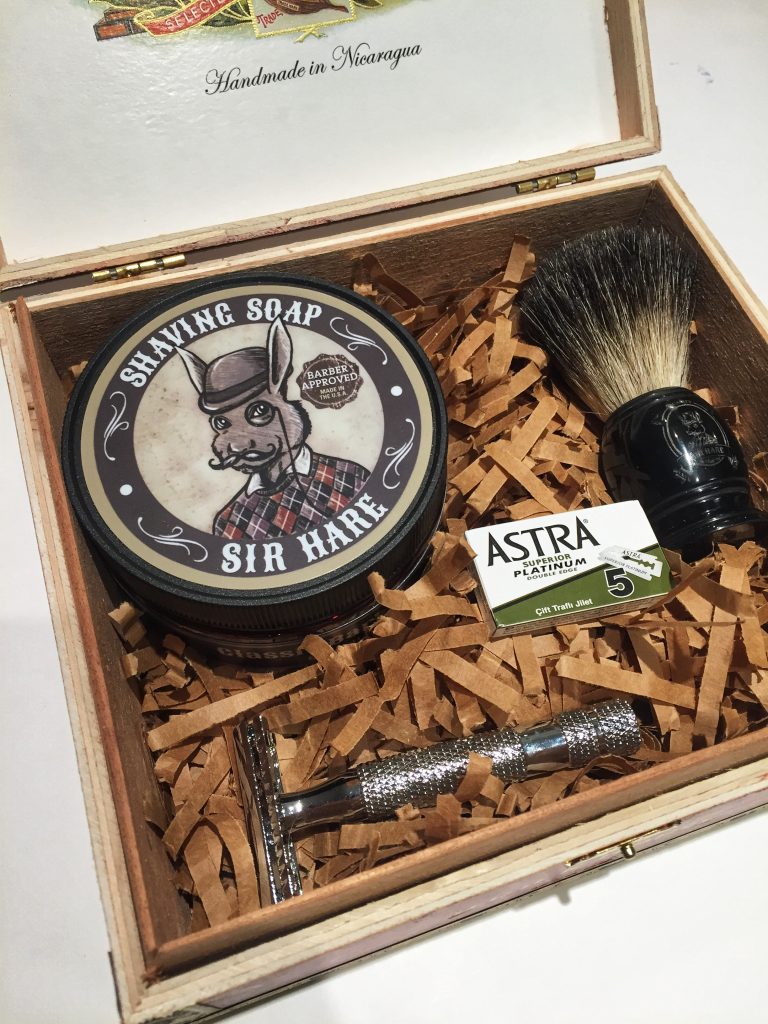 It's not easy buying something for the man that has everything. He buys tools and gadgets when he wants them, so when it comes time to buy him a gift it can be quite the challenge. A good gift can be classified as something useful that doesn't end up in some corner collecting dust. Something that makes him smile when he opens it and something that makes you smile when you see him using it months later. If he shaves and most men do, then this might just be the perfect gift for him. I'm talking about a shaving gift set by SirHare.com. This is a small family run business specializing in
mens grooming
. They have a
Shaving Gift Set
packed with all of the essential shaving gear a man could ask for. It includes a real badger hair shaving brush, a handcrafted shaving soap, a safety razor, and razor blades that provide the smoothest shave ever! It's the ultimate shaving experience with everything he will need to get started.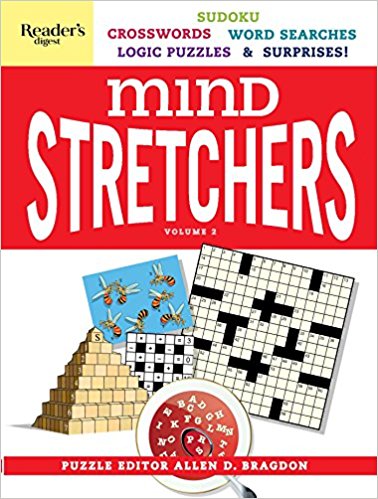 Reader's Digest Mind Stretchers Puzzle Book Vol.2: This is perfect for all the men on your shopping list. Number Puzzles, Crosswords, Word Searches, Logic Puzzles & Surprises – Get a full-brain workout with a new collection EVEN MORE mind stretching puzzles Now in its second volume this beloved series offers more teasers all designed to inspire and stimulate the mind. Switch off the TV, put down the phone and embrace Mind Stretchers—you'll be entertained, learn new things, wake up your brain and it's definitely more fun than watching the news. This is perfect to keep your mind busy during the winter months! Price: $12.99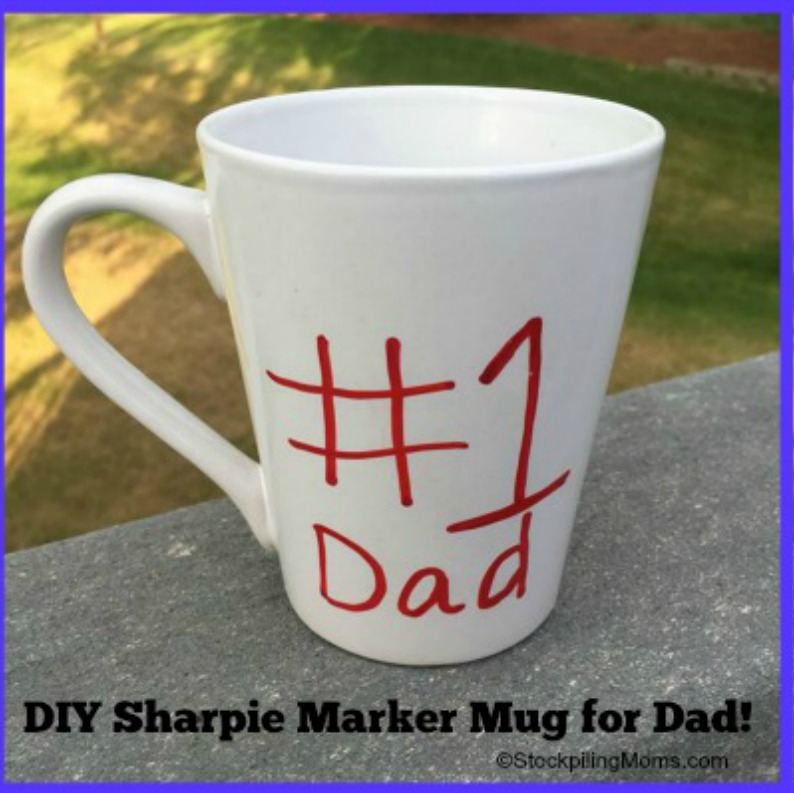 Coffee Mug – We love this DIY Sharpie Mug. You can fill it with Dads favorite candy or other treats and even add a Starbucks gift card if your budget allows.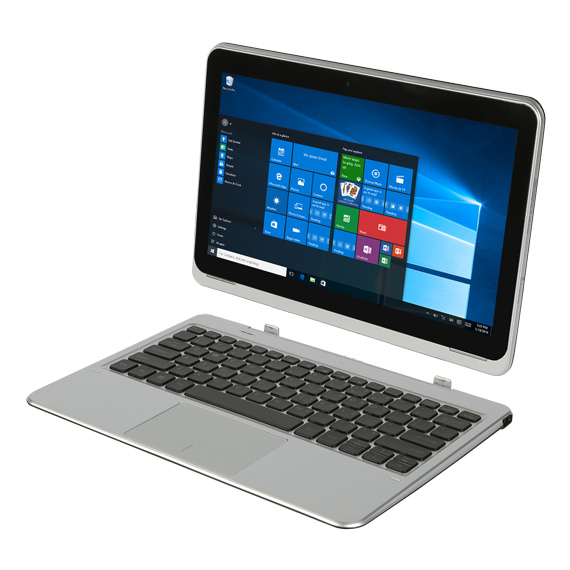 E FUN's Nextbook Flexx 11A 2-in-1 tablet with Windows 10 – This is the perfect gift for the men in your life. It is an incredible value for families and travelers because it functions as both a laptop and a tablet with its included full size detachable keyboard. Best of all, it is now available at Walmart stores nationwide for only $179. Some of the key features of the Flexx 11A include: 11.6″, 16:9 aspect ratio, high-resolution 1366×768 resolution (IPS) touchscreen, Intel® Atom™ Cherry Trail quad-core processor 1.84GHz (Z8300), 2GB DDR3L system memory, 64GB onboard storage; Micro-SD card slot for expansion to 128GB, Wi-Fi 802.11 b/g/n and Bluetooth 4.0, Detachable full-size pogo keyboard, Front and back cameras with built-in microphone and up to 8 hours of run time on a full charge. We love ours and if you are in the market for a laptop this is an affordable solution.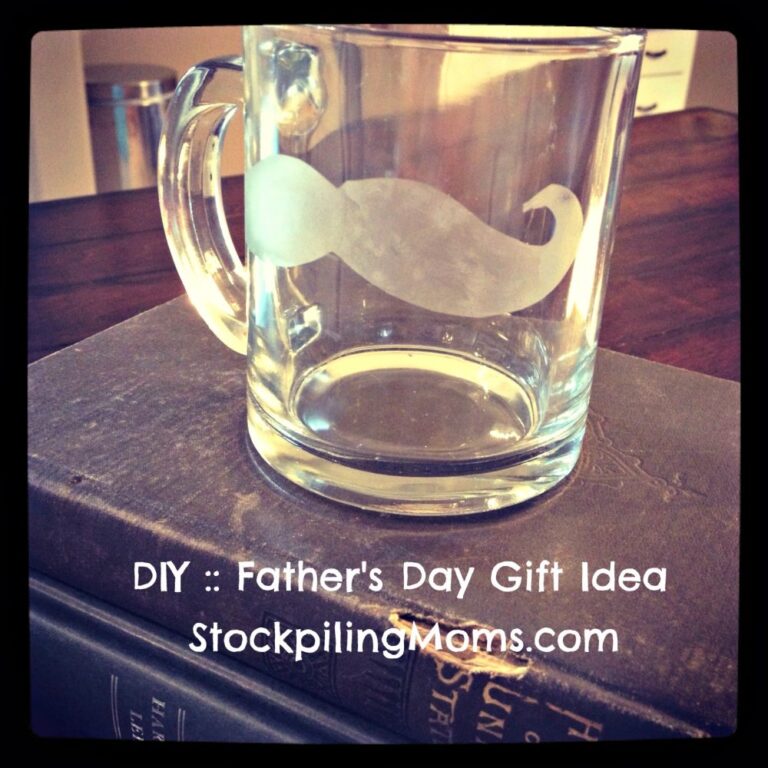 Etched Glass Mugs – A great gift that you can customize and make for the men in your life. You don't have to spend a fortune. In fact most of the supplies can be picked up at the local dollar store. Add a favorite drink with the mugs and you are good to go with this gift.
MORE CHRISTMAS IDEAS:
101 Stocking Stuffer Ideas for Girls
101 Stocking Stuffer Ideas for Boys
50 Stocking Stuffer Ideas for Teens
50 $1 or Less Stocking Stuffer Ideas
50 Stocking Stuffer Ideas for Baby
15 Handmade Stocking Stuffer Ideas
50 Stocking Stuffer Ideas for your Pet
Disclosure: This is not a sponsored post but it does contain some affiliate links. Regardless these items are 100% our own opinion.
Melissa is a football and soccer mom who has been married to her best friend for 24 years. She loves sharing recipes, travel reviews and tips that focus on helping busy families make memories.