Holiday Gift Guide for Kids 2019
We are sharing Christmas Gift Ideas for Kids to help you with your gift giving list! Christmas is right around the corner and if you are having a difficult time coming up with creative gifts we are here to help! We are sharing our annual Holiday Gift Guide for Kids 2019. There is nothing worse than striking out when it comes to gift giving. Don't find yourself out wandering around on Christmas Eve shopping for a last minute gift.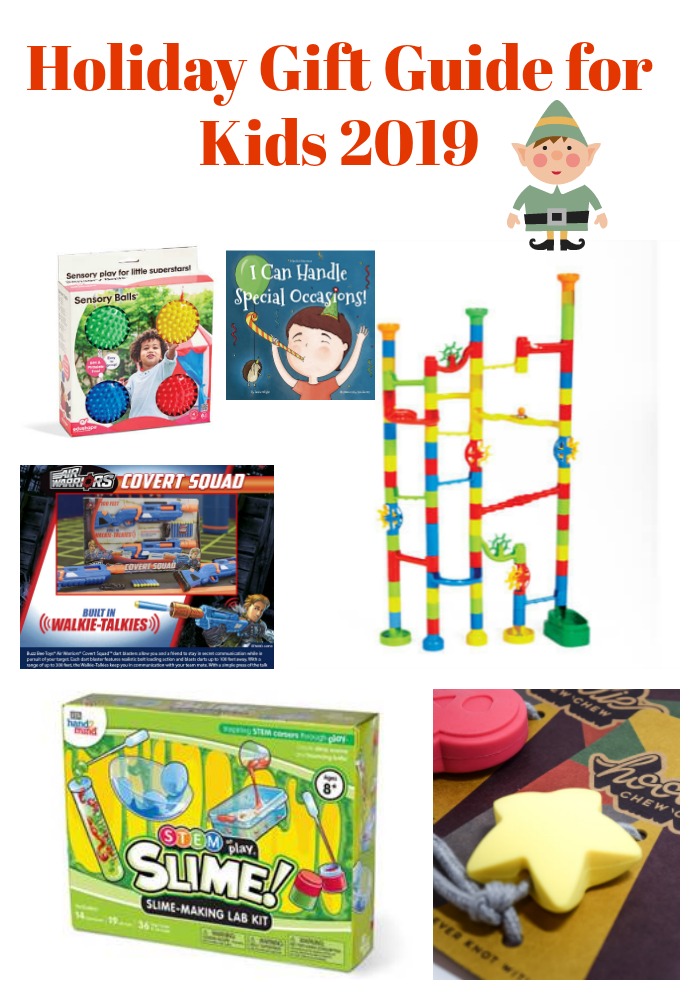 Holiday Gift Guide for Kids: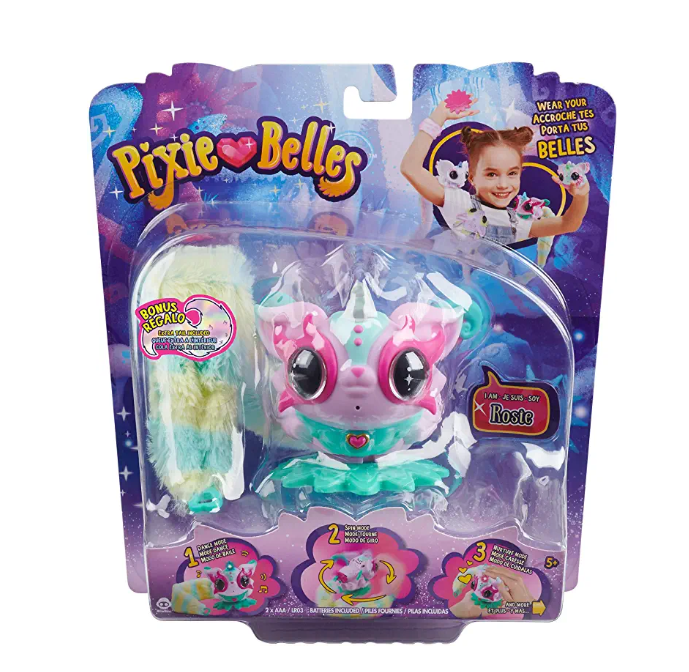 WowWee Pixie Belles – This is an interactive enchantment toy. She spins, spins, and spins some more! Keep your Pixie Belle close to your heart with their unique magnetic power pods that allow you to wear them on your clothing! Pixie Belles tell you their mood with their color changing horn! 3 fun ways to play including Nurture Mode, Pixie Power Dance Mode, and Spin Mode. Pixie Belles come with interchangeable, and wearable tails! Swap them between Pixie Belles, or wear them in your hair, on your wrist, or even as a keychain! Pixie Belles come with Kiss Tech which detects your cheek to give you a kiss! The longer you hold, the longer it lasts! Available online.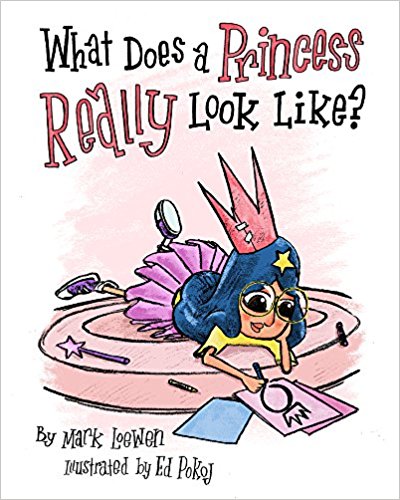 What Does a Princess Really Look Like: This book is perfection. Written by a dad for his daughter it has a message that is powerful. In this book little Chloe learns that a princess's power is not in how she looks, but in the change she can affect in the world. There is also a companion coloring book, The True Colors of a Princess. Check it out online.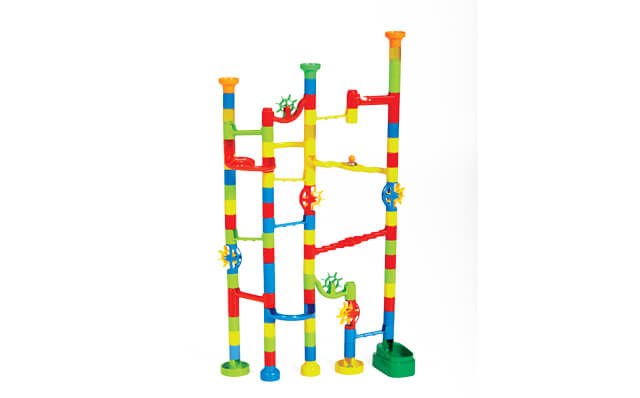 Marbulous Marble Run: An action-packed marble track set loaded with extra marbles and plenty of fun. These colorful high quality plastic tracks can be fit in multiple different ways allowing children to redesign it differently each time. Just load the marbles and watch them twist, turn and roll down the track. Develops motor skills, spatial relationships, logic and more. This was Peyton's favorite toy for many years. Ages 4+. Available online.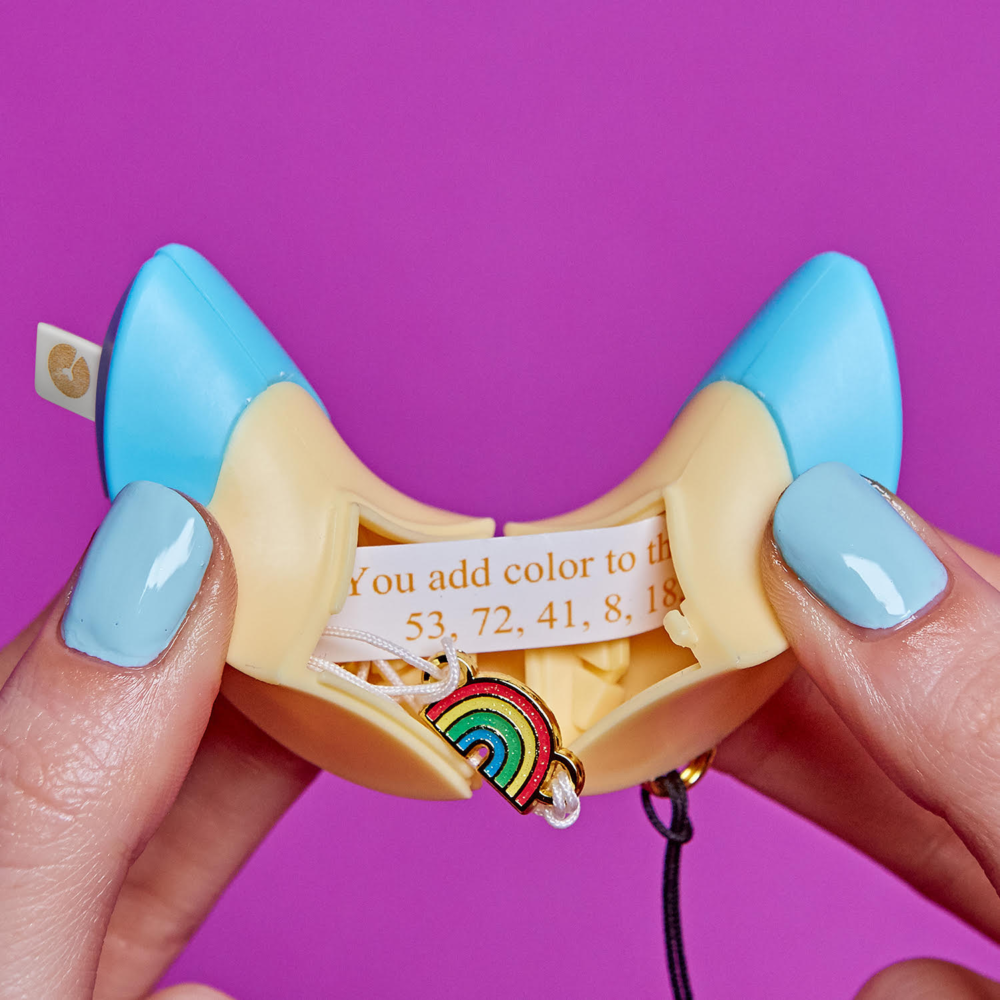 Lucky Fortune Accessory – Packaged in a plastic fortune cookie complete with a paper fortune, each bracelet has a surprise "lucky" charm that's revealed as you crack it open. You can then "Wear Your Luck" when you accessorize or use the attached key chain to carry your luck wherever you go! The line features over 100 trendy charms with different categories and varying levels of rarity, including the extra-rare (ultra lucky) gold dipped charm for extra luck! The cost is only $3.99 for ages 6+. You can purchase online.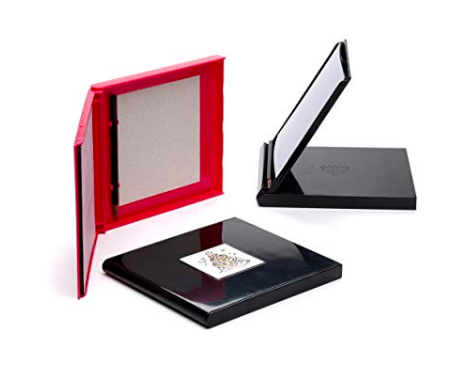 Mini Buddha Board: Easy to take with you on the go, the Mini Buddha Board is a great way to enjoy the here and now! All you need is water to create a mind soothing masterpiece and then watch as it fades like the retreating tide into the sea! And then create again! Great alternative to screen time. It is a modern day Zenned out Etch-A-Sketch! Paint brush included and easy to store. Only $14.95 – Available on buddhaboard.com and Amazon.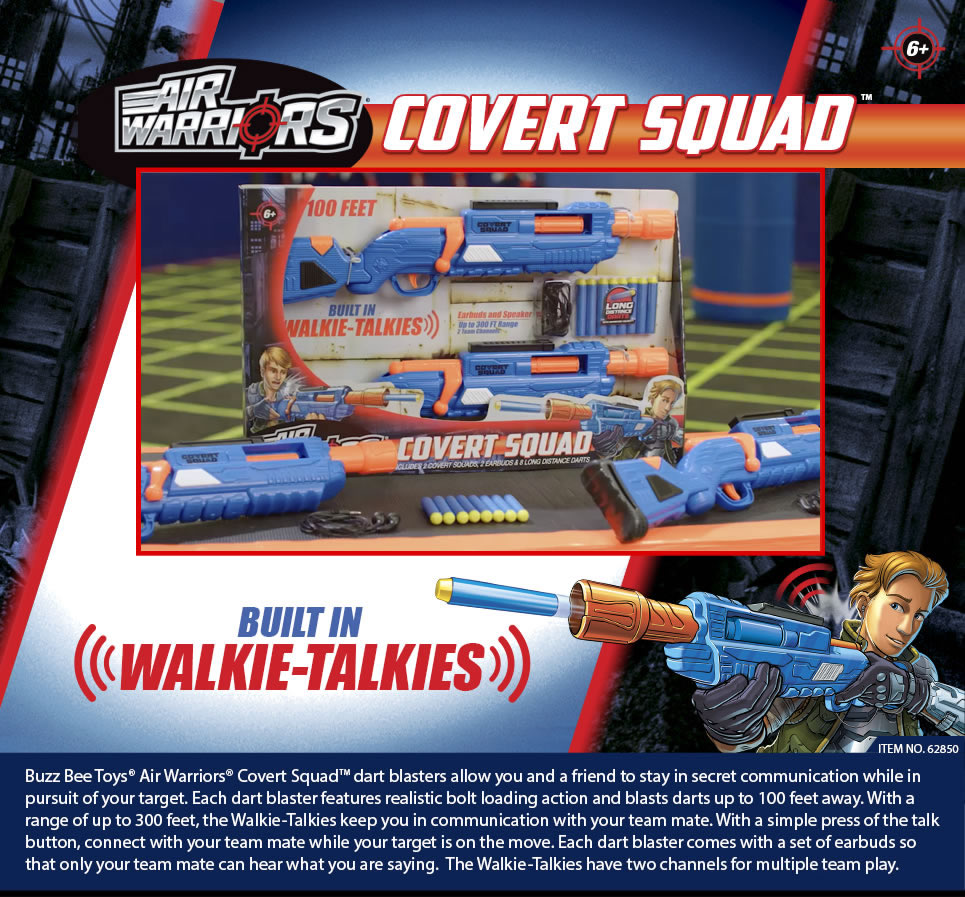 Air Warriors Mutator – offers unparalleled versatility that allows users to expand the barrel, transform the blaster, and select distance blasting up to 100 feet or use extreme accuracy with PrecisePro darts. MSRP: $34.99; Ages 6+.
Air Warriors Agitator – allows you to hit your target every time! With the capability to blast targets from up to 100 feet away, this three foot blaster keeps the fun going with a flip clip so you don't run out mid-battle. When one is empty, simply flip it around for another 10 count clip. Never lose sight of your target with the detachable barrel, which also doubles as a scope! [MSRP: $19.99; Ages 6+.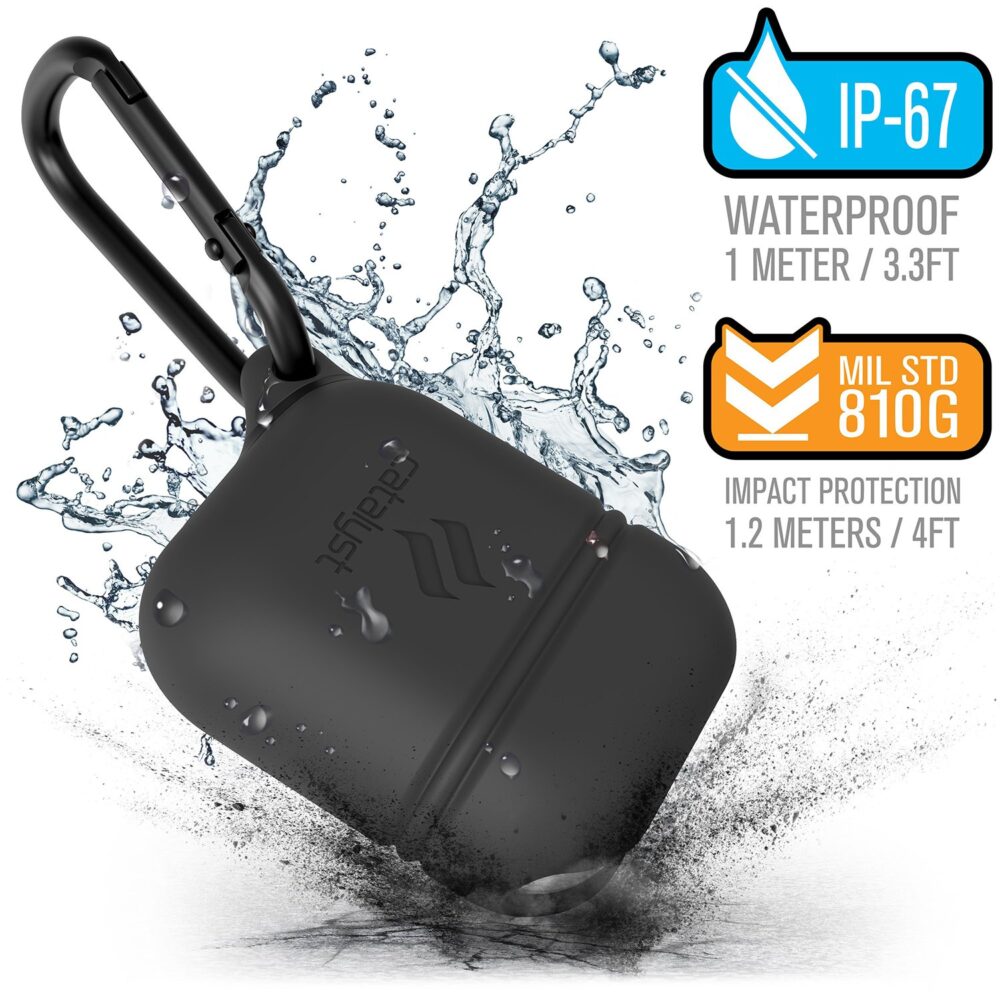 Waterproof Case for AirPods – If your kids have airpods this is the perfect gift and peace of mind too! Protect your AirPods from rain, snow or dust. The Catalyst AirPods case is 3.3ft (1m) waterproof and will protect your investment against drops up to 6.6ft. Priced at only $24.99 and that includes free shipping! My son loves his! Available online.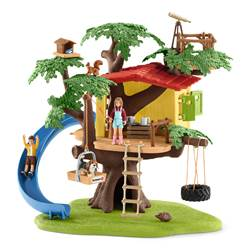 Schleich Playsets – From figurines to playsets, Schleich toys allow kids to explore multiple animal worlds while at the same time allowing them to let their imaginations run wild! With products from Farm World to Wild Life to Horse Club to Dinosaurs. Check it out online.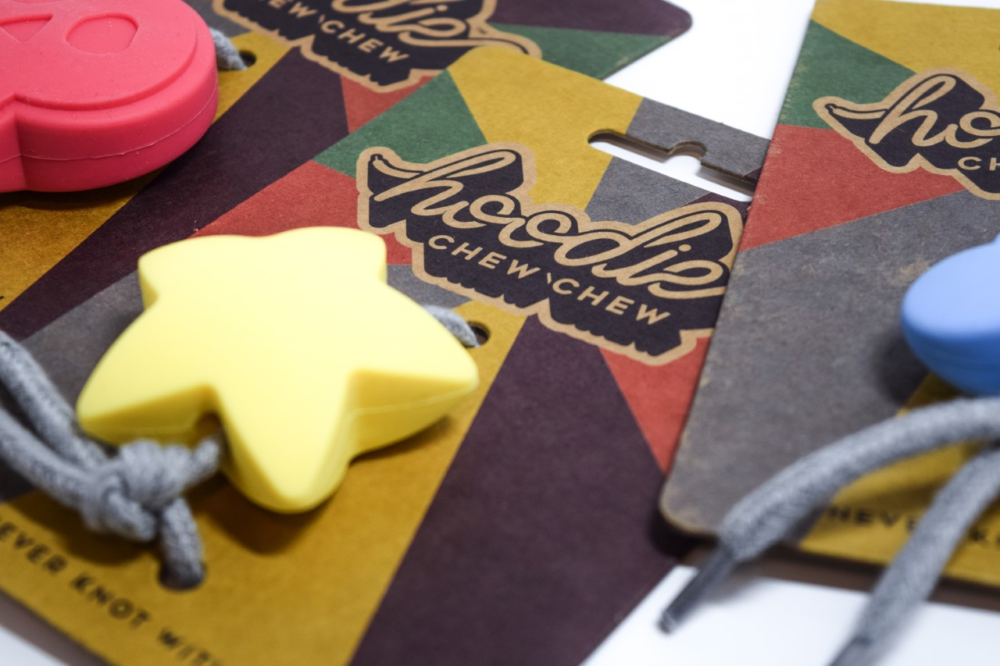 Hoodie Chew Chew – is the only chewable teether that attaches to your hoodie string. Hoodie Chew Chew is made from 100% medical grade silicone, designed in Canada and wipes clean in seconds. Hoodie Chew Chew attaches to a parent's, or any caregiver's hoodie string, and gives the little one something to chew and grab as you're carrying them around (much like a teether necklace). At $15, Hoodie Chew Chew is a perfect gift for any soon-to-be or new parent. Available online at www.hoodiechewchew.com.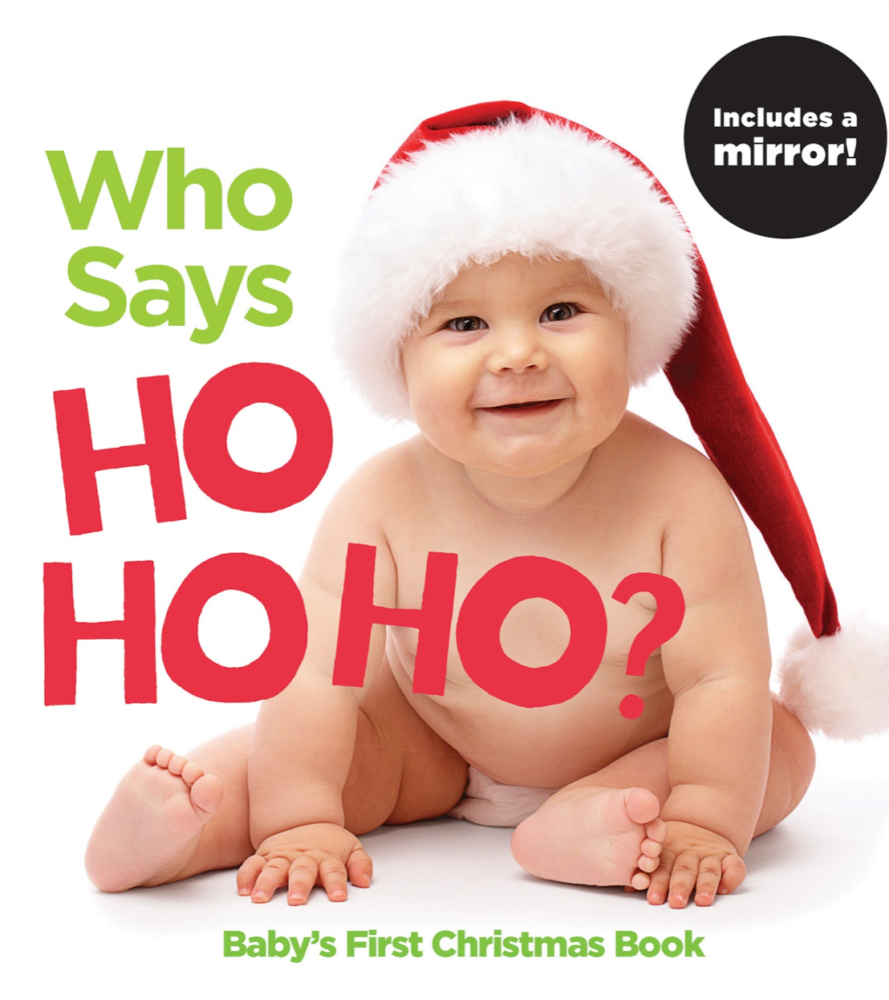 Who Says Ho, Ho, How Baby Book – Join in the fun of looking at photographs of animals and adorable children in these board books that feature a playful read-aloud and a shaped Mylar mirror. MSRP: $7.99. Ages 0 to 3. You can purchase online.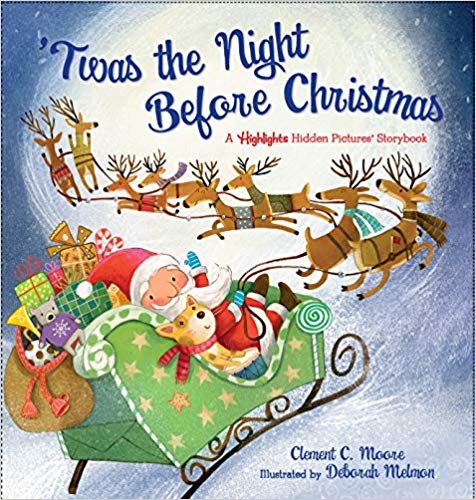 T'was the Night Before Christmas – Build a whole new holiday tradition with this special Hidden Pictures® edition of a beloved holiday poem. Find more than 120 holiday-themed hidden objects in a vibrantly illustrated storybook that can be read aloud to the whole family. This storybook is a Christmas gift that is sure to keep on giving for many holidays to come! MSRP: $12.99 Ages 4+. You can purchase online.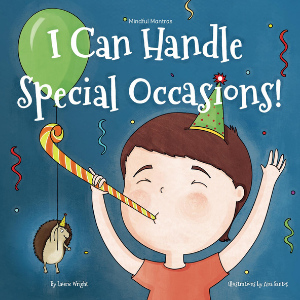 I Can Handle Special Occasions – You know how overwhelming holidays can be for YOU, even though you know what to expect, imagine how difficult it can be for children! New people, and lots of them, different food, and changes in routine can all add up to miserable breakdowns or shutdowns. Help the children in your life learn that they are capable of handling the emotions that come along with special days. Humor and repetition combine for a major parenting WIN- these books get children saying and thinking 'I Can HANDLE It!' right away. Positive self-talk is improved right away. This book and the others in the series are sold online.

Water Whirly – Stack'em, Twirl 'em. Watch the water flow. Water Whirly is four separate water toys that snap together and offer physical feedback while water runs through them (fountain, twirling and spinning objects). MSRP: Age: 12 months+. Available online.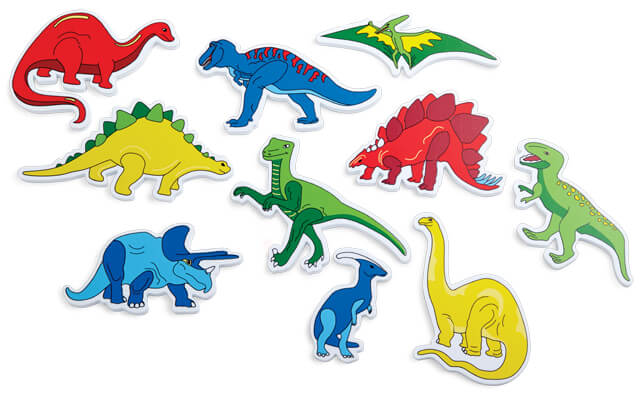 Magic Creation Dinosaurs – are Edu Foams Kits which stick to bathroom tiles and each other when wet for bath time fun. Just wet and stick! MSRP: $14.99. Age: 3+. Available online.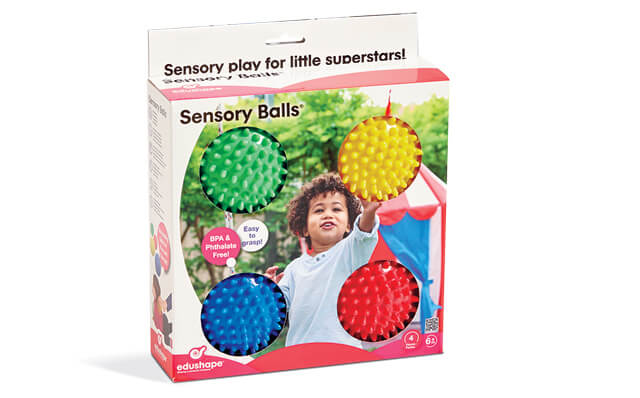 Sensory Balls – Sensory play for little superstars! Children will love these unique textured Sensory Balls. They're soft and stimulating, enhance gross motor and tactile skills, and encourage crawling, grasping and coordination. Softly rolling the textured balls on a child's back or feet heightens sensory awareness too! MSRP: $14.99 Age: 6 months+. Available online.
Hidden Puzzle Book – This giant Hidden Pictures® puzzle is the ultimate search-and-find challenge. With sturdy pages that fold out to 15 feet in length, this puzzle showcases an entire city marathon as runners work their way over giant bridges, through busy parks, inside subway tunnels, and more-all in a race to the finish line. A perfect and unique gift for Hidden Pictures enthusiasts of any age! MSRP: $14.99. Ages 7+. Available online.
The STEM at Play® series – introduces kids in grades 3–12 to the wonders of STEM skills through a wide variety of experiment and activity kits. Ranging from slime to combustion science to a create-your-own-candy kit, each kit comes with a lab and career guide detailing each experiments' instructions and a study of the particular field of science the kit explores. MSRP: $34.99. Ages 8 to 17. Available online.
MORE CHRISTMAS GIFT IDEAS:
101 Stocking Stuffer Ideas for Girls
101 Stocking Stuffer Ideas for Boys
50 Stocking Stuffer Ideas for Teens
50 $1 or Less Stocking Stuffer Ideas
50 Stocking Stuffer Ideas for Baby
15 Handmade Stocking Stuffer Ideas
50 Stocking Stuffer Ideas for your Pet
Disclosure: This is not a sponsored post but it does contain some affiliate links. Regardless these items are 100% our own opinion.
Melissa is a football and soccer mom who has been married to her best friend for 24 years. She loves sharing recipes, travel reviews and tips that focus on helping busy families make memories.