Holiday Gift Guide for Women 2019
We are sharing Christmas Gift Ideas for Women to help you with your gift giving list! Christmas is right around the corner and if you are having a difficult time coming up with creative gifts we are here to help! We are sharing our annual Holiday Gift Guide for Women 2019. There is nothing worse than striking out when it comes to gift giving. Don't find yourself out wandering around on Christmas Eve shopping for a last minute gift.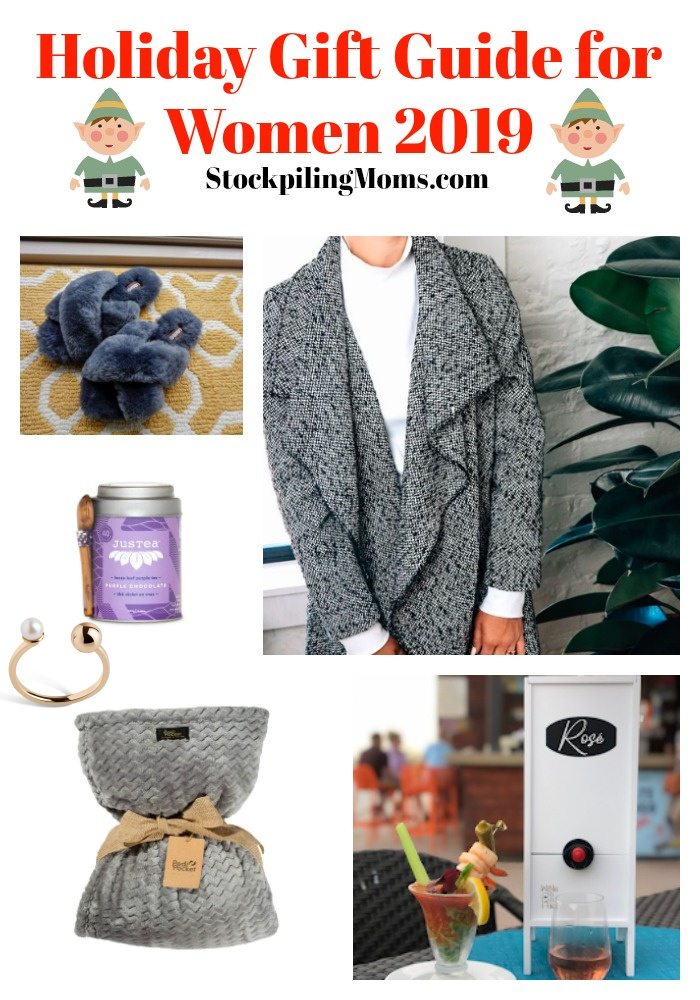 Holiday Gift Guide for Women: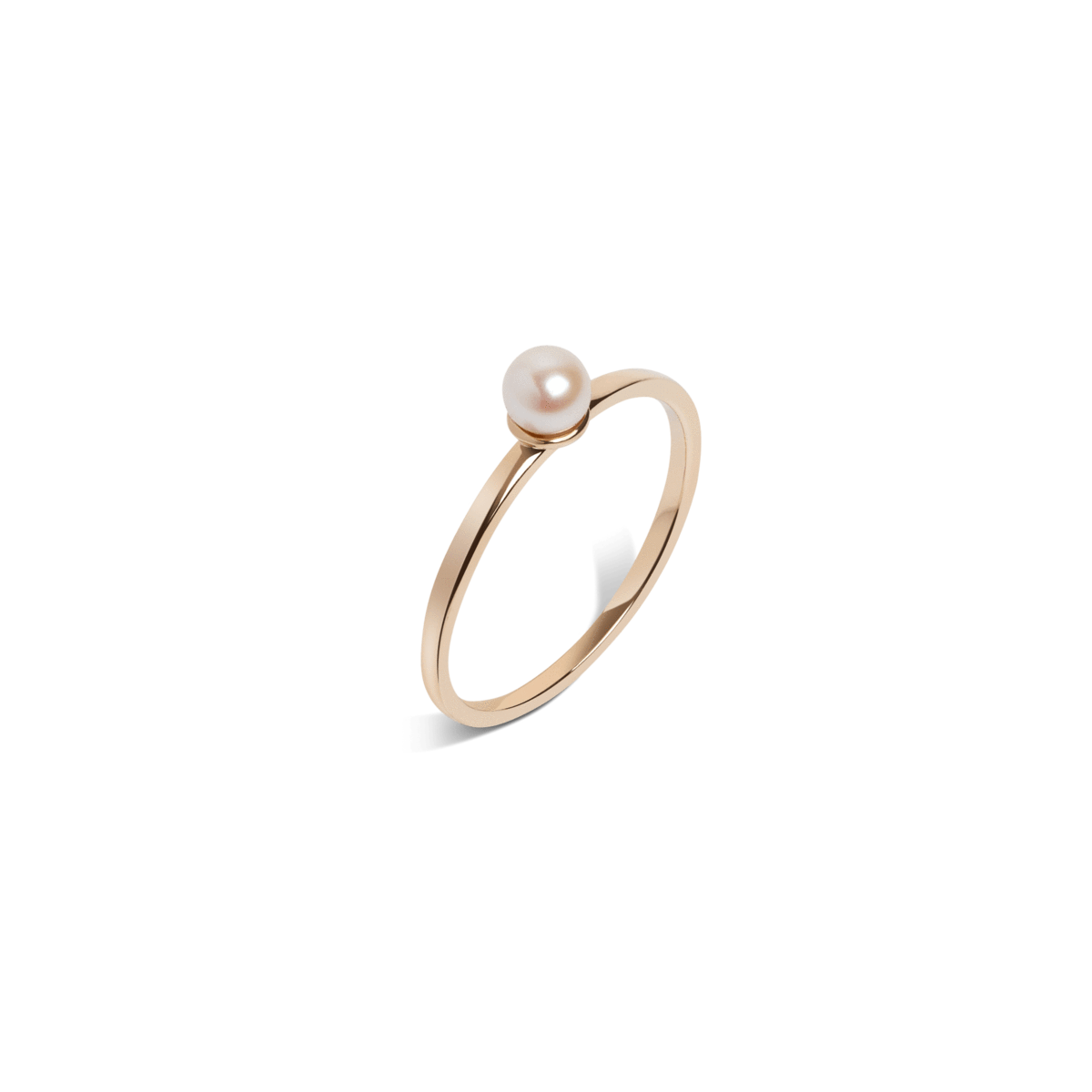 Rings – I mean you can't go wrong with jewelry when it comes to Christmas. We are in LOVE with these stackable rings from AUrate. They are beautiful and are made especially for you when you place your order! What I love most is that this is fine jewelry with an affordable price tag. All of their jewelry is born, raised, and handmade in NYC. No import taxes, no unnecessary middlemen, no insane markups. I just love the fresh designs. They are beautiful.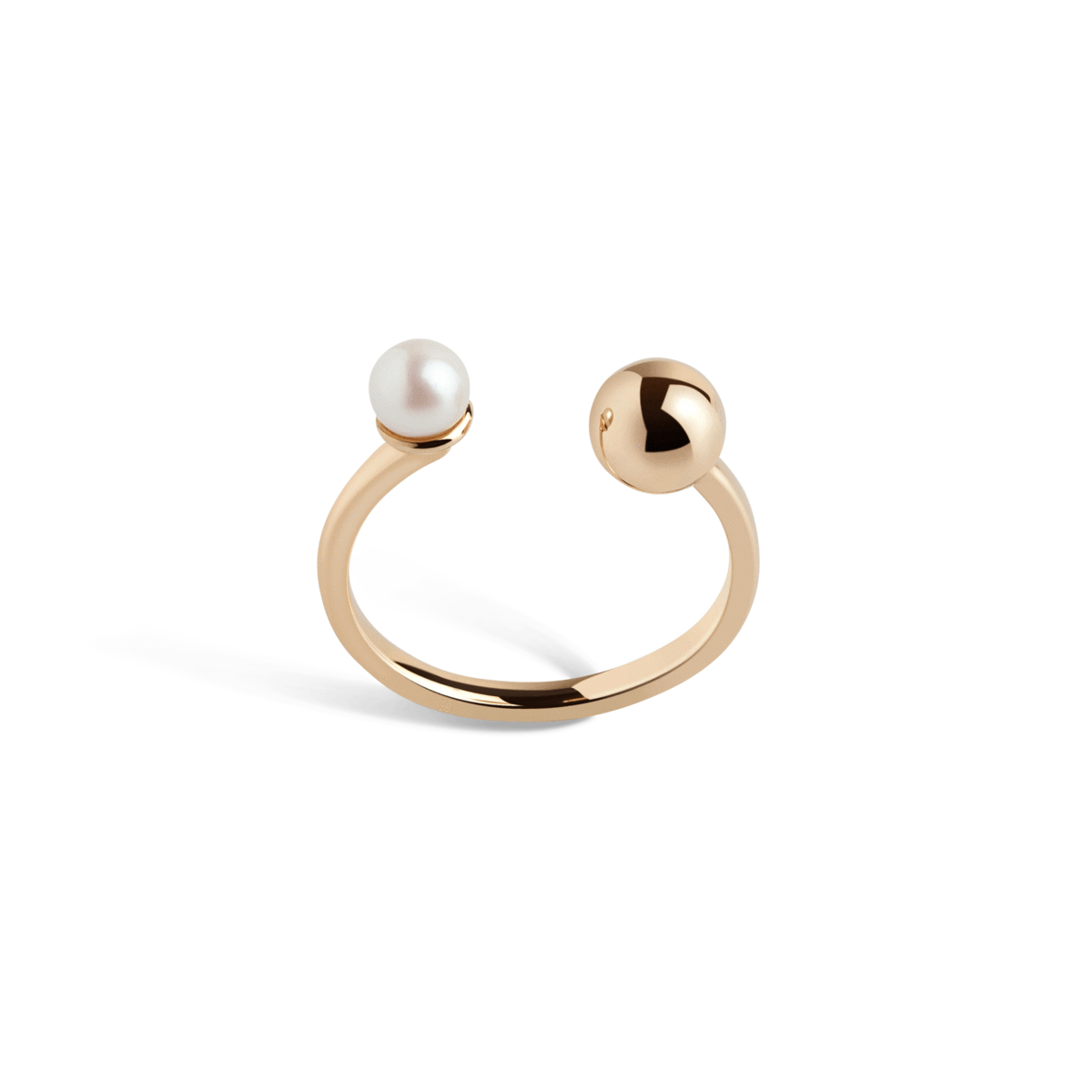 Perfect for every woman on your gift giving list. I personally adore this classic simple pearl ring that is available in yellow, rose or white gold. It is a great price at only $250. There are so many designs and choices to choose from for any budget. They start as low as $50. You are sure to make all the women very happy on your list when you choose one of these rings. Available online.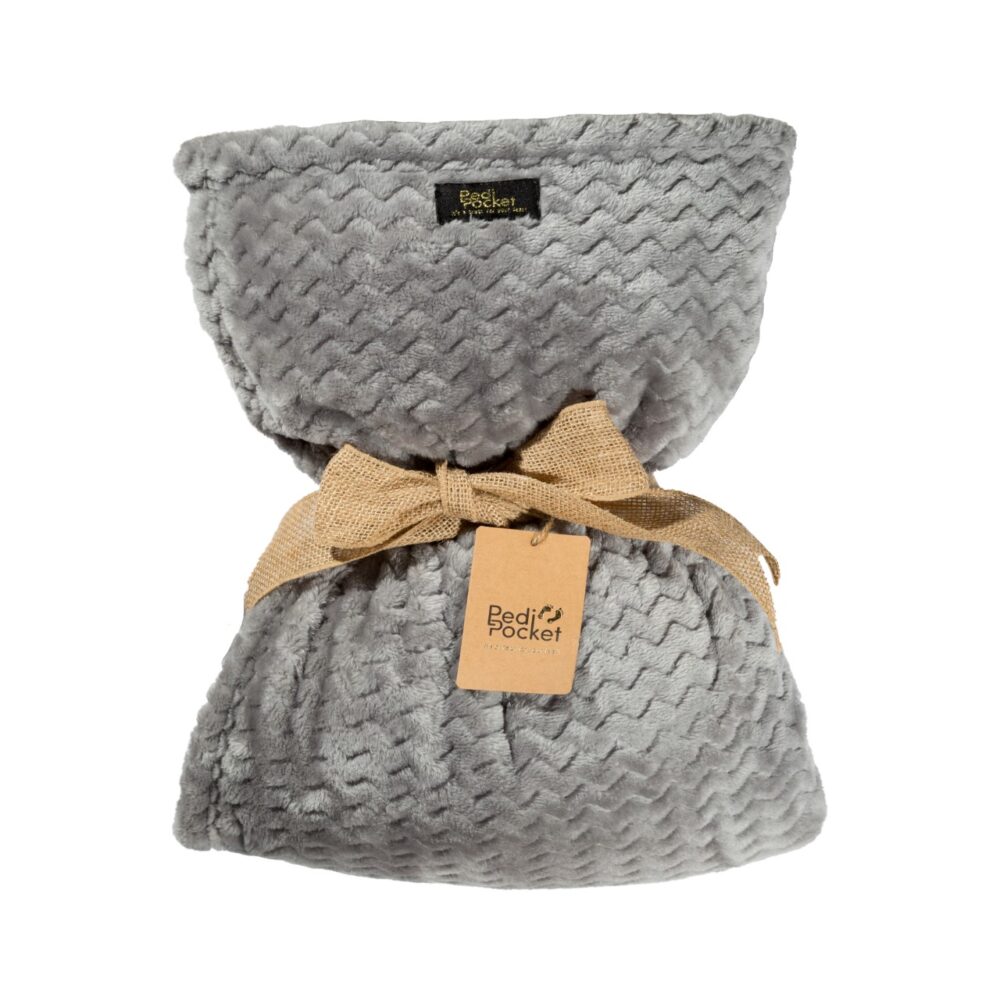 PediPocket blanket – is nearly 6 feet long, so it covers your shoulders and your feet at the same time. This plush, velvety fleece blanket is perfection. It has a special 20 inch pocket that keeps your tootsies enveloped in warmth. Choose from more than 10 different colors and patterns and keep one at home, in the office or take them to outdoor music festivals or on your next trip! There are also several fun designs for kids! PediPocket is available on Amazon and online.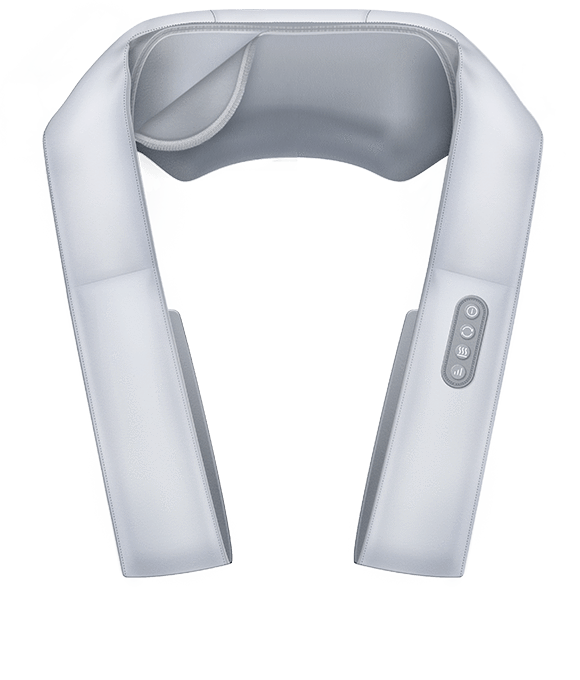 oCuddle – super massager that Mom will fall in love with! This is a new design from NAIPO. Do you feel tired even though it's the weekend? This is for all the women on your gift giving list. It is one size fits all and features 2 levels of FocalHeat™ are specifically designed with knowledge of the human body's sensation to temperature, granting the user optimum comfort and the relief of deep relaxation from reducing muscle tension and fatigue. It is convenient to take with you when you travel too! It is available online.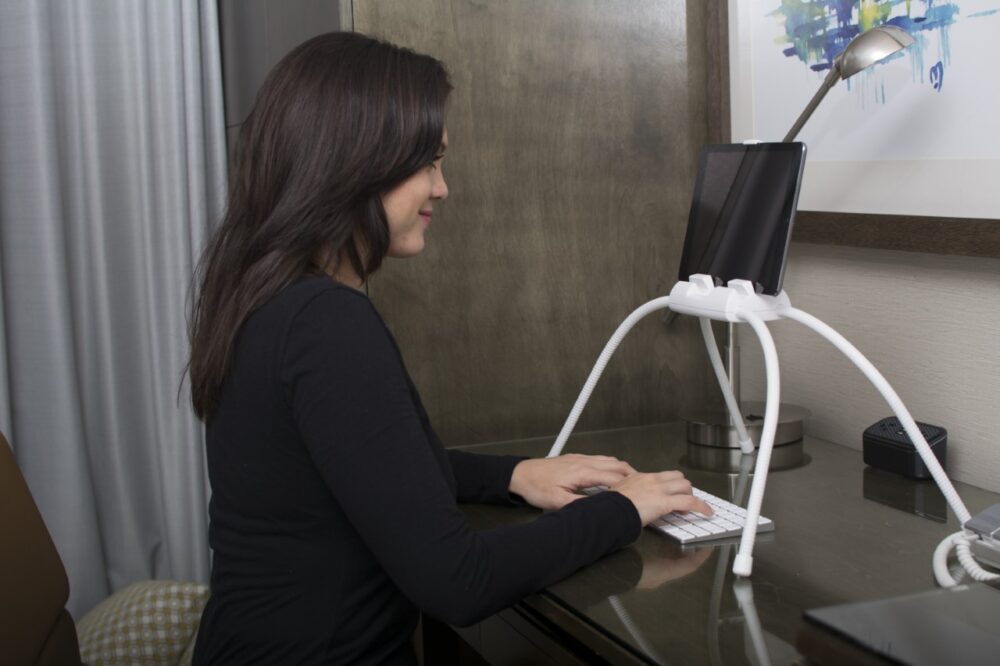 Tablift tablet stand – was created to solve the not-so-age-old problem of how to relax while consuming content on your tablet. You can lay down completely flat and your tablet hovers in the ideal viewing position in your line of sight. It is perfect for a cold winter day but also a lifesaver when it comes to relieving your hands and arms of the strain that comes with holding a tablet for extended periods of time. The Tablift is the perfect solution for solving the challenge of using your tablet hands-free in bed, on the couch, or just about anywhere other tablet stands don't dare go. The tablift works with virtually ANY tablet, full sized or mini. At only $39.95 it makes a great gift! Available online.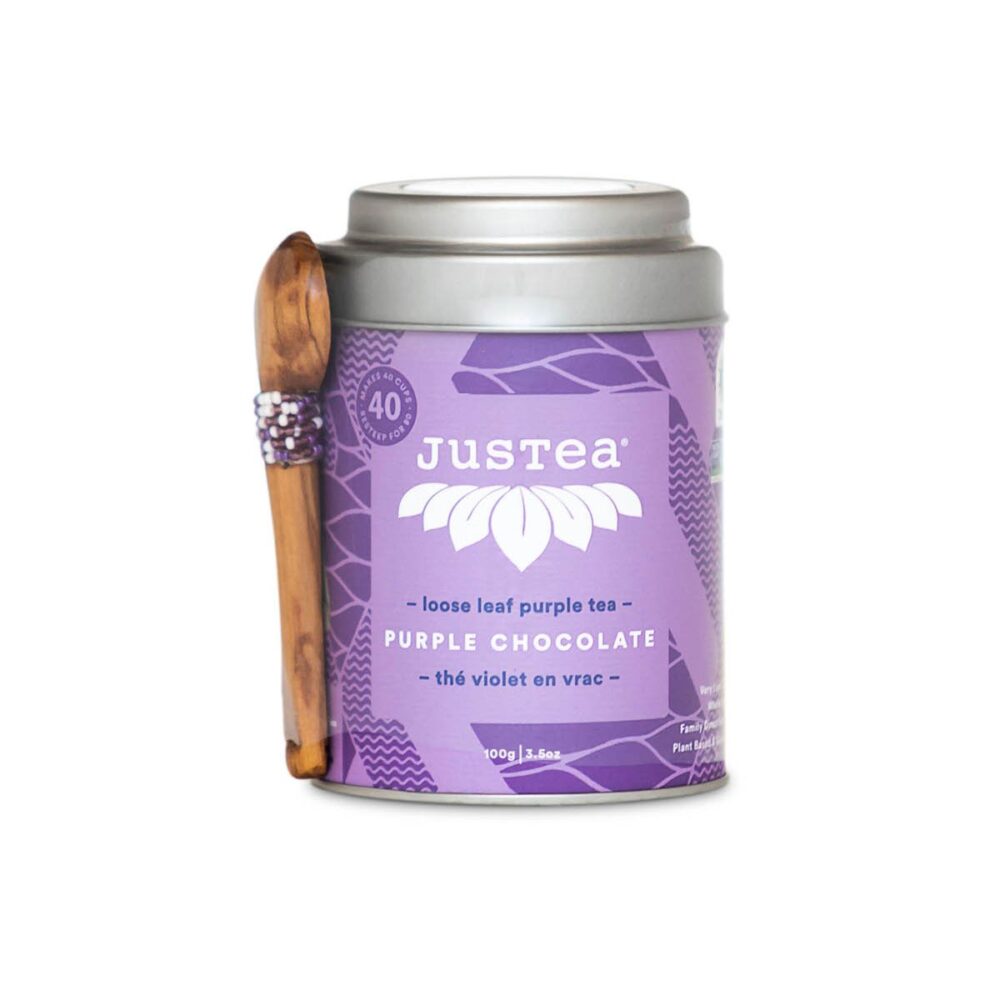 JusTea – I love companies with a great cause. The mission is for 'Trade Not Aid'. "Charity has no end but business creates jobs." So JusTea was set up as a for-profit business that exists primarily to benefit Kenyans who would otherwise be struggling to find employment or earn a sustainable wage. This includes farmers, and carvers who hand-carve wooden spoons that come with every tin. The partnerships have established the country's first-ever small-scale farmer-owned Artisanal Tea Factory. They also operate a 'JusTea reads program', which gives rural school children access to books and education they'd otherwise be lacking.
JusTea offers a delicious Purple Chocolate tea through a partnership with Vancouver's East Van Roasters, which trains and employs at-risk women in the city's notorious Downtown Eastside. This means their Purple Chocolate tea is helping women in the Downtown Eastside and Kenya at the same time! It is available online. Save 15% off when you use the coupon STOCKPILINGMOMS.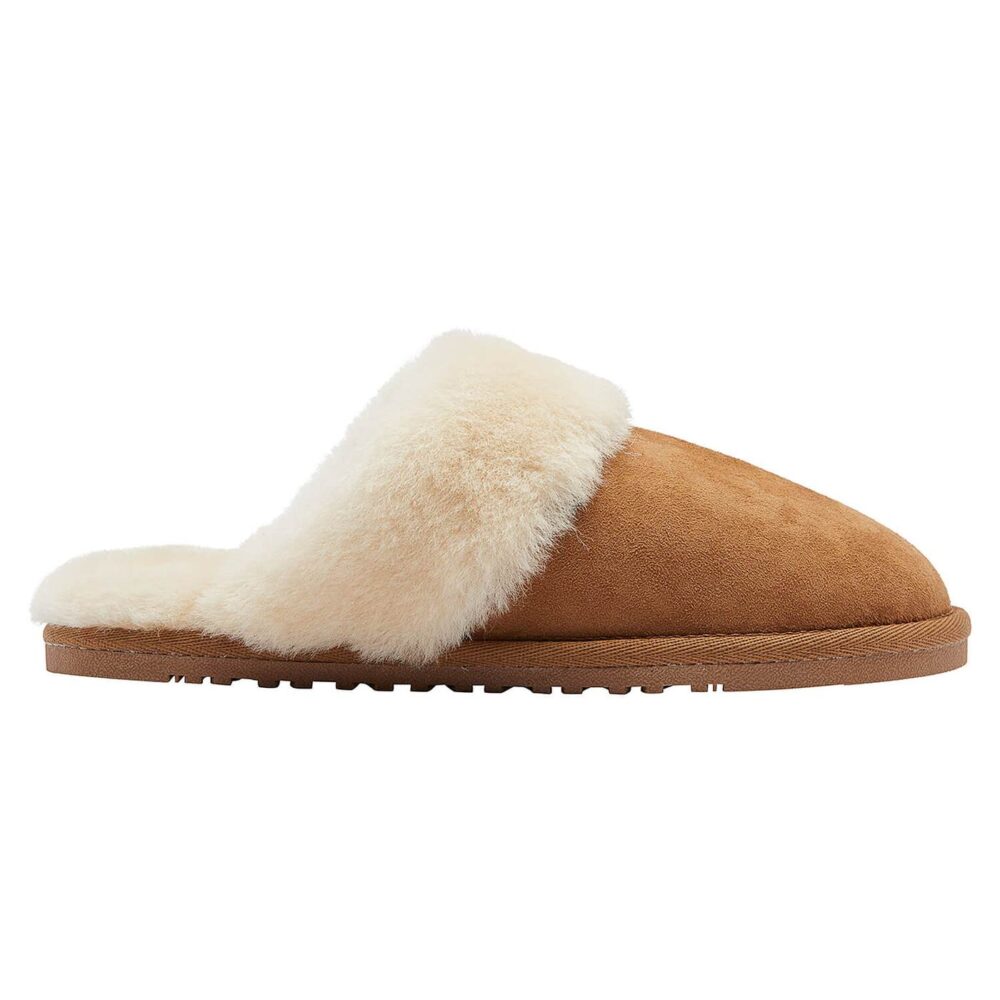 Lamo Slippers
– The Women's Doubleface Scuff is part of Lamo's Luxury Collection. This scuff is made from 100% doubleface Australian sheepskin. The doubleface scuff also features Lamo's dual formula outsole for maximum comfort. I am in LOVE with these! They are $84.99 and are available
online
.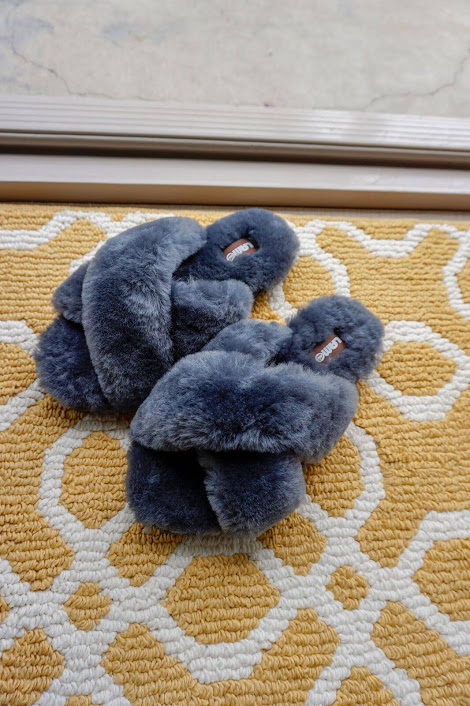 Kick your feet up in Lamo's new Serenity slippers. These plush slippers are made with an Australian sheepskin lining and come in 3 gorgeous colors. At only $39.99 they are a great price. Available online.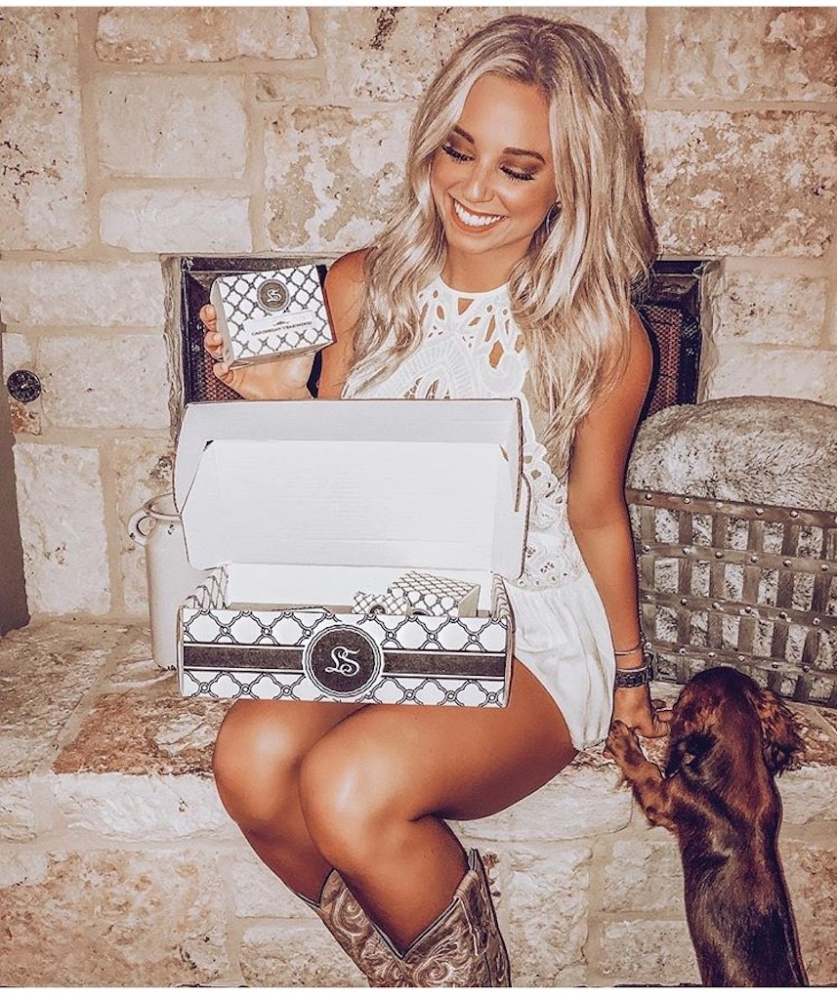 Lovespoon Candle Club Subscription – You are going to fall in love with these premium soy candles. Lovespoon Candles, maker of The High End Candle was created for the Sophisticated in mind as we invite you to sit back, relax, & to Indulge Your Senses. At first glance, Lovespoon Candles clearly demonstrates luxurious packaging design that is complimented with the most captivating fragrances that are sure to intoxicate the most distinguishing of critics.
The 8.5oz Candles retail for $30, and the Travel Tins retail for $10 and our Candle Club Subscription offerings start at $45/month. These are all available online. Additionally, Lovespoon Candles has partnered with "Feeding Children Everywhere" by donating $1 for every standard purchase order which allows for 5 meals to be provided to Hungry Children in America. Plus, Jenny will provide $1 each month for her Candle Club Subscribers which allows for 10 meals to be allocated to feeding Starving Children in America.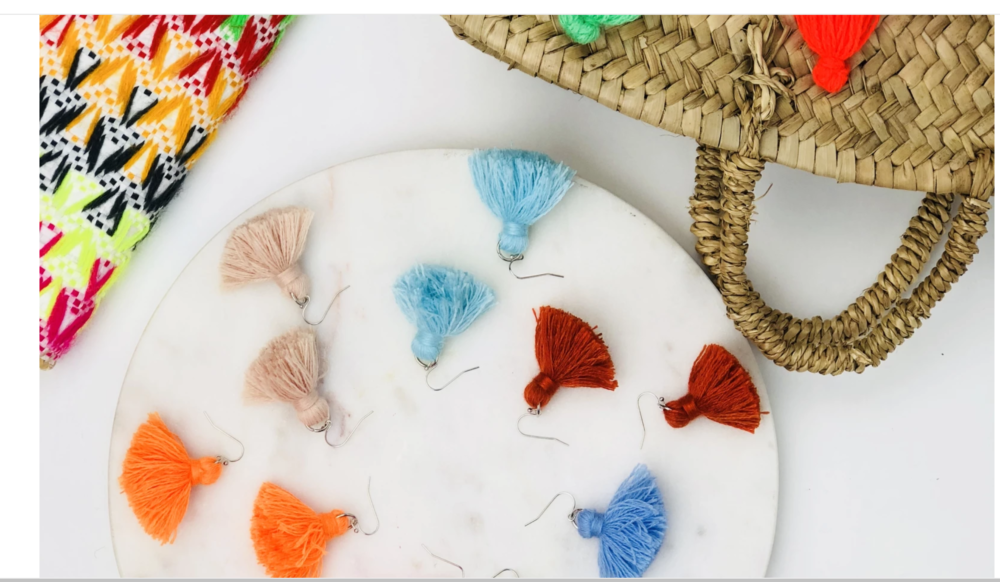 Tassel Earring – The House of Perna – How adorable are these tassel earrings! I fell in love with them while we were at Social Media on the Sand. They are light as a feather and fun to wear. Designed in Delray Beach, FL. Each pair is handmade with cotton yarn with a nickel free alloy hook. The total length is 1.5 inches. I love pair these with my summer dresses. They are so much fun to wear. You can find them online for only $28.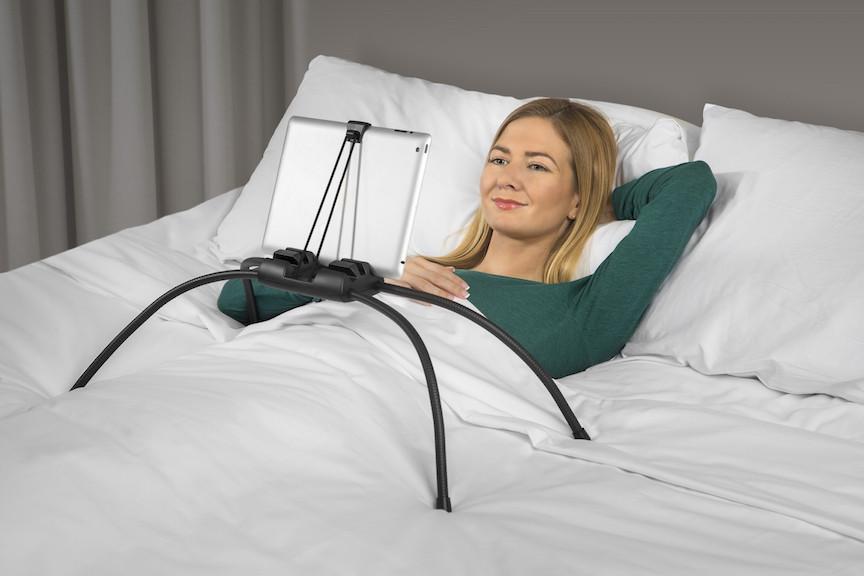 Tablift Universal Tablet Stand – The Tablift is the perfect solution for solving the challenge of using your tablet hands-free in bed, on the couch, or just about anywhere other tablet stands don't dare go. The tablift works with virtually ANY tablet, full sized or mini. Available for $39.95 online.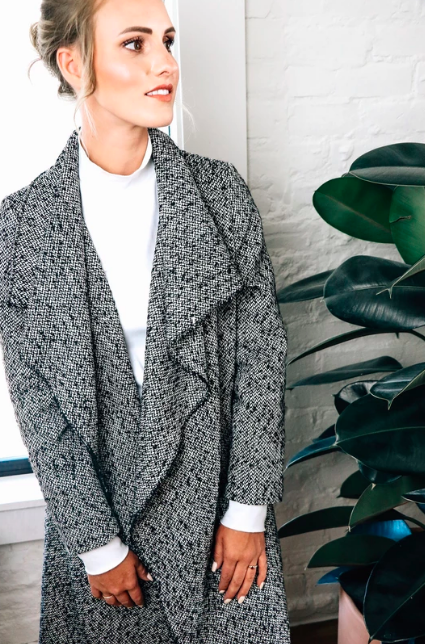 Bollie Brand was created for women offering incredible fashion options with no frump and lots of affordability. From everyday wear to Tweed Jacket that's perfect for the holiday season, look to Bollie for the quality, staple pieces your wardrobe has been craving. Sizes range from XS to 3XL. Each piece of clothing is designed without using fit models. This ensures that all styles look good on the everyday woman in an entire range of sizes. The price is $34.99+ and can be found on their website).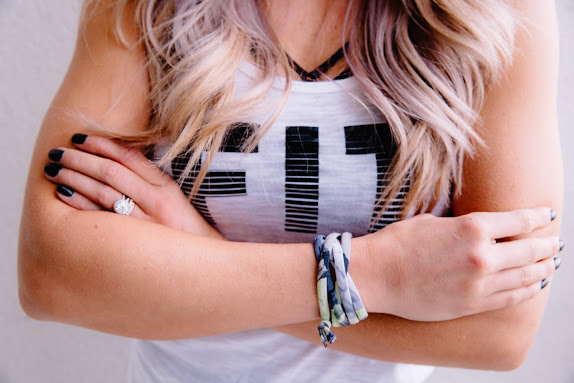 Ring Bandits – When you need a way to keep track of important items that would otherwise get lost in pockets and purses, it's time to lead a "Bandit lifestyle." Bandits are the novel way to secure jewelry, money, keys and more directly on your wrist inside a comfy four-way stretch material with a hidden zipper pouch. Perfect for anyone who works out or runs with a house key. Check this brand out online.
Wine Nook – It's the beautiful and functional way to serve boxed wine and it can be personalized as well. Each Wine NookⓇ holds 3 liter bags of wine, or another beverage of your choice in an upright position for easy dispensing. Perfect for your next party or brunch. Do you know someone who enjoys serving boxed wine? If so this is for her! Check it out online.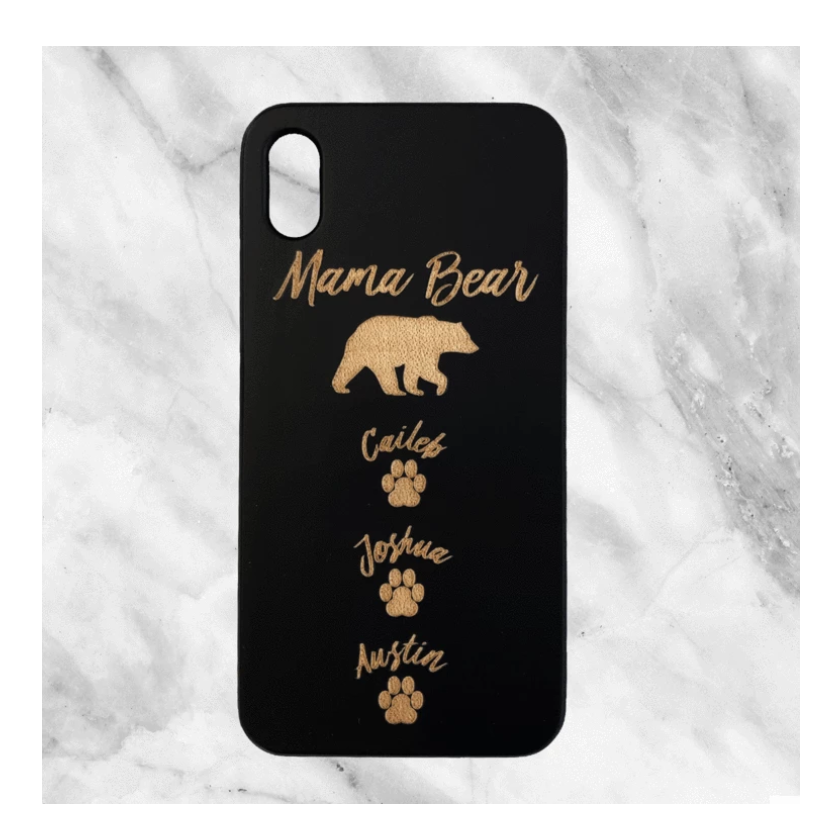 Custom Mama Bear Wood Phone Case – I am in LOVE with this case! My son calls me Mama Bear so it is right up my alley. I love that it can be customized. List up to 6 names on this wooden phone case. This is made from responsibility sourced wood. It is a nice protective case and features a slim fit. The matte edging protects the sides from scratches and dents. It comes packaged in reusable biodegradable gift pouch and is available worldwide. Priced at $27.99 check it out online.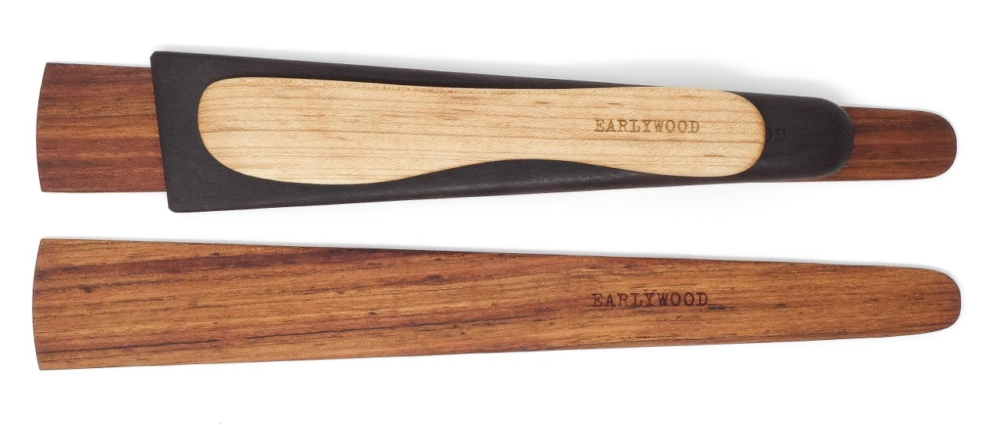 Earlywood Kitchen Utensils – We love this brand! If you are looking for a unique gift idea this is it! All of their products are made in the state of Montana.
Their most popular 4-piece set ($48 MSRP) is called The Essentials. It includes two large flat saute (the brown one) – multi-purpose utensil flips pancakes, stirs, sautes, removes cookies from a sheet and everything in between. A tera scraper (the black one) – perfect for cast iron cooking, deglazing, cutting and serving lasagna or desserts; the toughest tool we make. And finally the
large spreader (the blonde one)
– evenly spreads nut butters, cream cheese or frosting; scoops avocados, squash and melons with ease. Available
online
.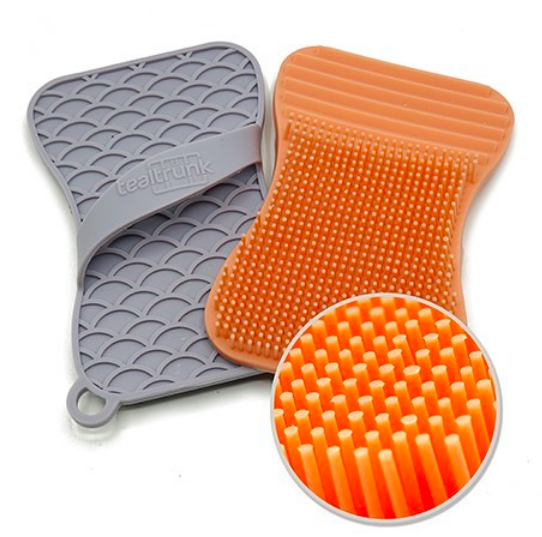 Silicone Scrubber – Teal Trunk is an eco friendly alternative to the traditional sponge. Some of the great uses our customers are telling us they use them for: washing dishes, Scrubbing fruits and vegetables, cleaning around bathroom sinks and tubs,cleaning makeup brushes and paint brushes, opening jars. If you have an eco-friendly fanatic on your gift giving list this is the perfect gift idea. You can order online.
MORE CHRISTMAS GIFT IDEAS:
101 Stocking Stuffer Ideas for Girls
101 Stocking Stuffer Ideas for Boys
50 Stocking Stuffer Ideas for Teens
50 $1 or Less Stocking Stuffer Ideas
50 Stocking Stuffer Ideas for Baby
15 Handmade Stocking Stuffer Ideas
50 Stocking Stuffer Ideas for your Pet
Disclosure: This is not a sponsored post but it does contain some affiliate links. Some products were provided to us for our consideration. Regardless these items are 100% our own opinion.
Melissa is a football and soccer mom who has been married to her best friend for 24 years. She loves sharing recipes, travel reviews and tips that focus on helping busy families make memories.