Staycation Summer Essentials
Here are some of our favorite staycation summer essentials we can't live without. Although summer is a little (ok a lot) different this year we have come up with a round up of ideas that you are going to want to check out. It is still summer even if it doesn't look the same as it has in years past.
We are all about fun in the summer. We are into staycations and having fun at home. Check out these ideas that will help you enjoy the summer fun with your kids.
Staycation Summer Essentials: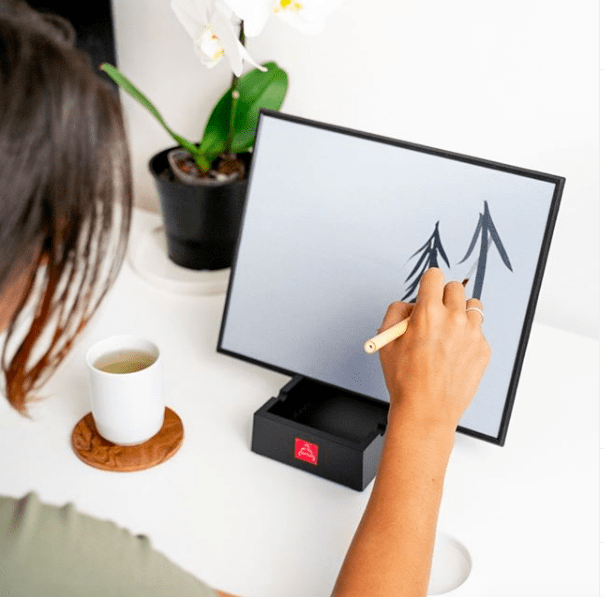 Buddha Board – If you're looking for a screen-free alternative to chill while cultivating your peace of mind, then look no further than Buddha Board. It makes the Zen idea of living in the moment an attainable reality. Using only water, you can create masterpiece after masterpiece while letting your mind recharge.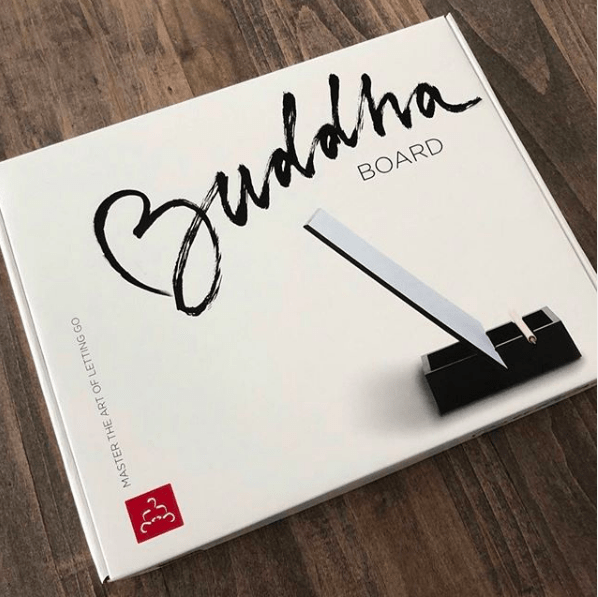 Come to the board with an art idea, an open mind, a mantra, or the goal to simply let go and see where your art leads. As the water dries and disappears you'll be left with a clean slate and a clear mind. It is designed with a sleek, modern aesthetic. It is reusable and quick to set up. I love that the painting is truly MESS FREE. It doesn't use ink, paint, or chemicals, It encourages mindfulness and taps into your creative side. This is fun for all ages including you.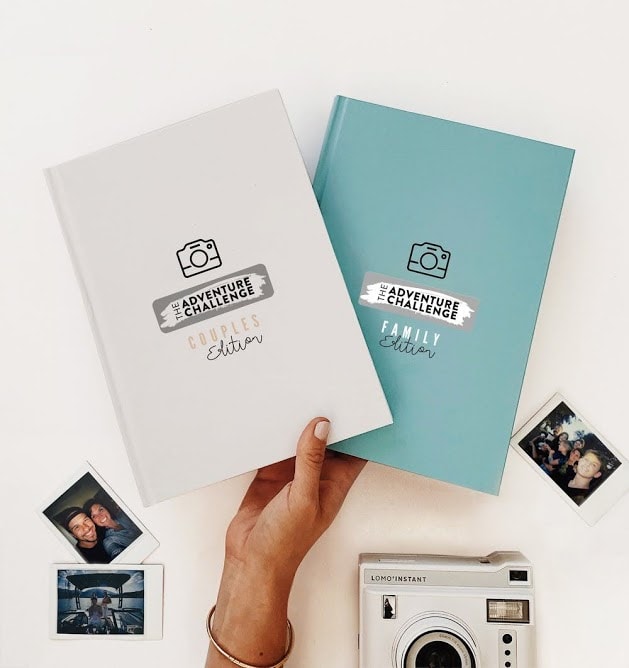 The Adventure Challenge – Looking for a way to engage your kiddos with the whole family? The Adventure Challenge is a mystery scratch-off book with 50 creative adventures…The catch? You don't know what you're doing until you scratch it off! Each adventure is designed to explore outside your habits, dive deeper into your relationship, and make meaningful memories and do some learning while you're at it. Once it's scratched off, you HAVE to do it. It's time to discover something new about yourself! This is perfect for your staycation!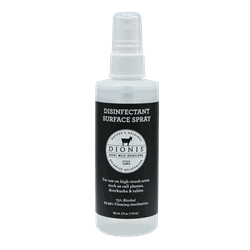 Dionis Multi-Surface Disinfectant Spray
–
This disinfectant spray eliminates germs without toxic chemicals. This unscented formula kills 99.99% of germs and bacteria on hard surfaces. Use this spray at home or when you're on the go to disinfect high-touch areas such as tables, doorknobs, light switches, desks, phones, remote controls, keyboards, toys, car steering wheels and so much more! Price: $6.50. Size: 4 ounces. Made In The U.S.A.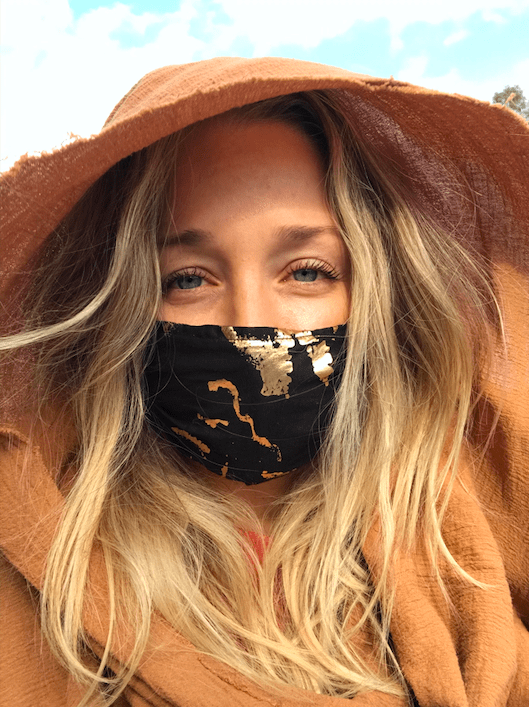 Indie Source Face Masks
– You can't take any trip anywhere without a face mask even if you are just taking a StayCation. This Los Angeles-based clothing manufacturer pivoted immediately when Angelenos were told they had to wear face masks in public. The manufacturing company adjusted its production capabilities to construct and ship out fabric face masks to those in need. Currently, for every mask that is sold, one is donated to a Los Angeles based front line worker. This is a high quality brand that gives back. Price is $16.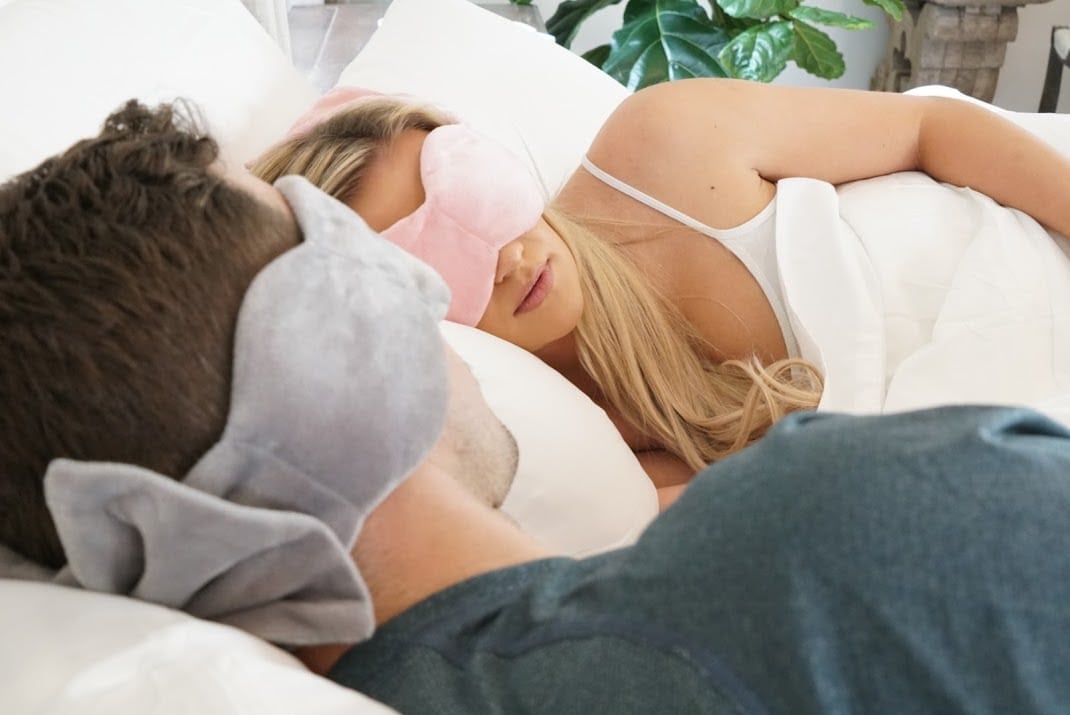 Nodpod Sleep Masks
– I don't know about you but this summer my sleep quality isn't great. I have been trying to find things to help me relax and unwind this summer. These masks utilize the clinical phenomenon of Deep Touch Pressure- the science of applying gentle pressure to your body to relieve stress and anxiety while promoting deep, restful sleep. Chill in the freezer for a relaxing and cooling sensation during the summer months! $32.00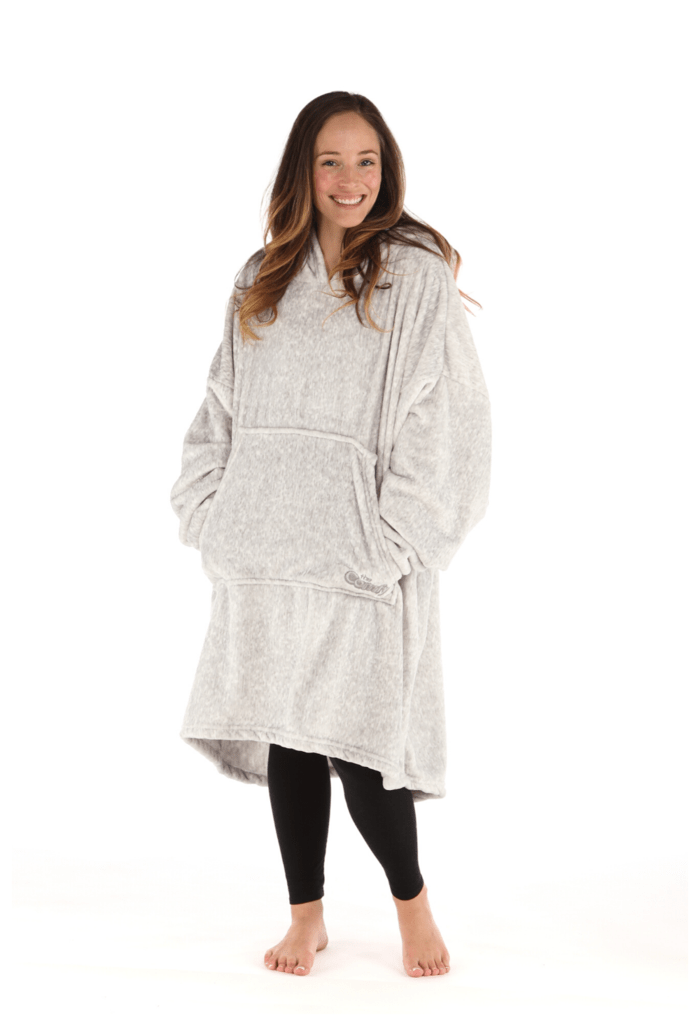 The Comfy Dream – Curl up in the new Comfy Dream! The Comfy Dream is a single layer of luscious microfiber that's so soft, you'll feel like you're wearing a baby blanket. My kids always complain that it is cold inside. I know that is crazy but I crank the AC and now they put on this Comfy and I no longer have to hear them complain. It is great for cooler evenings by the firepit too. Cost is $39.99.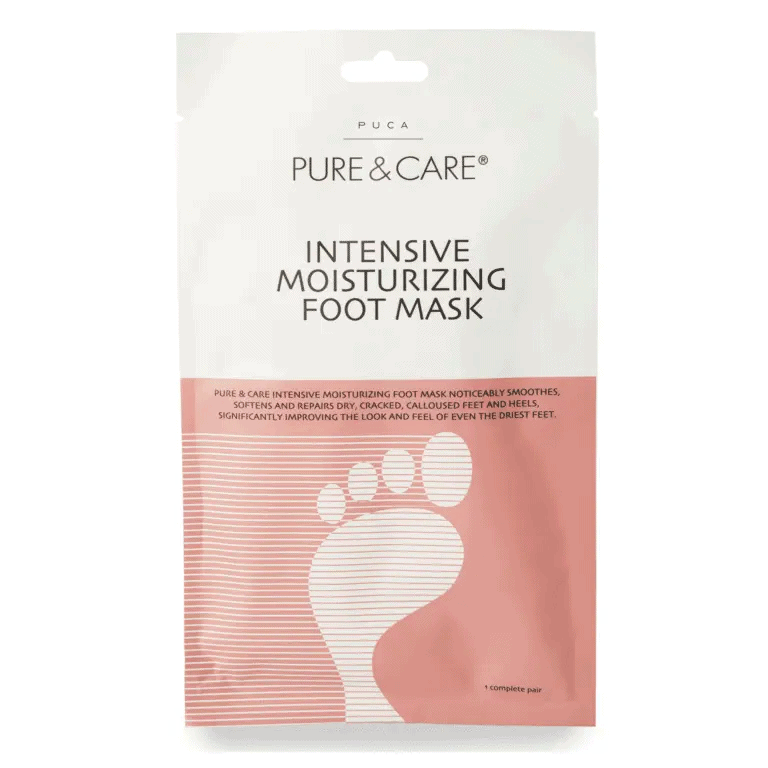 Foot Masks, Sprays, Scrubs & Salts from Pure & Care – Have a pedicure party for the whole family while you treat your feet to luxurious treatments for your tootsies at oh, so affordable prices from Pure & Care. Priced below $10 for each product, your feet will be flip flop ready for summer! While this Nordic brand is paraben, silicon and cruelty-free, there's more to its identity than the eco-friendly, scientifically-certified formulas it uses. PUCA – PURE & CARE values beauty, freedom, innovation and surprises creating anything but boring products within skin, hair and body care collections. Best off all you are saving money and not going to the salon.
Cali Life Co. – The perfect pair of sunglasses is so important for summer. Designed by artists in San Diego, California, this unique eyewear features Polarized UV400 lenses in every pair. Most are made with natural materials like bamboo, wood, annatto seed and acetate, which is a biodegradable plant-based plastic.
In addition to offering one-of-a-kind, handcrafted shades for men and women, Cali Life Co. also gives customers and businesses some unique perks. This eyewear is lightweight and super comfortable!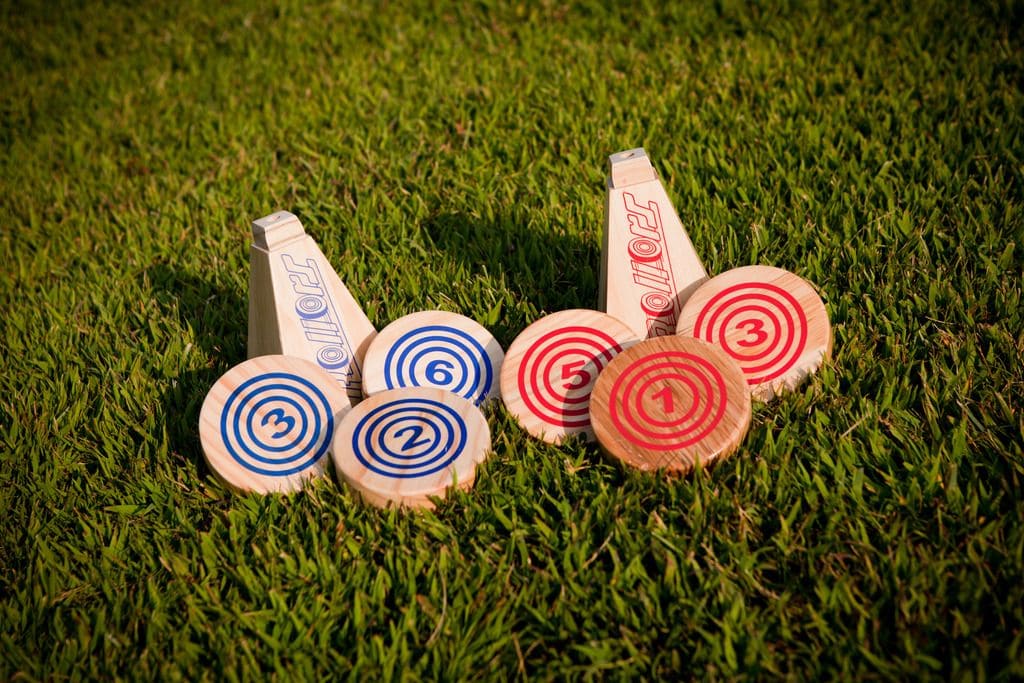 Rollors – This is an addictively fun outdoor game for the whole family created by US Air Force veteran Matt Butler. He is committed to using his brand to help other service members find employment, and happily offers his experience and advice to other entrepreneurial veterans trying to get their brands off the ground. This product is fun for the whole family and has received numerous commendations including the Product of the Year Award from Family Review Center. It is available for purchase at www.rollors.com.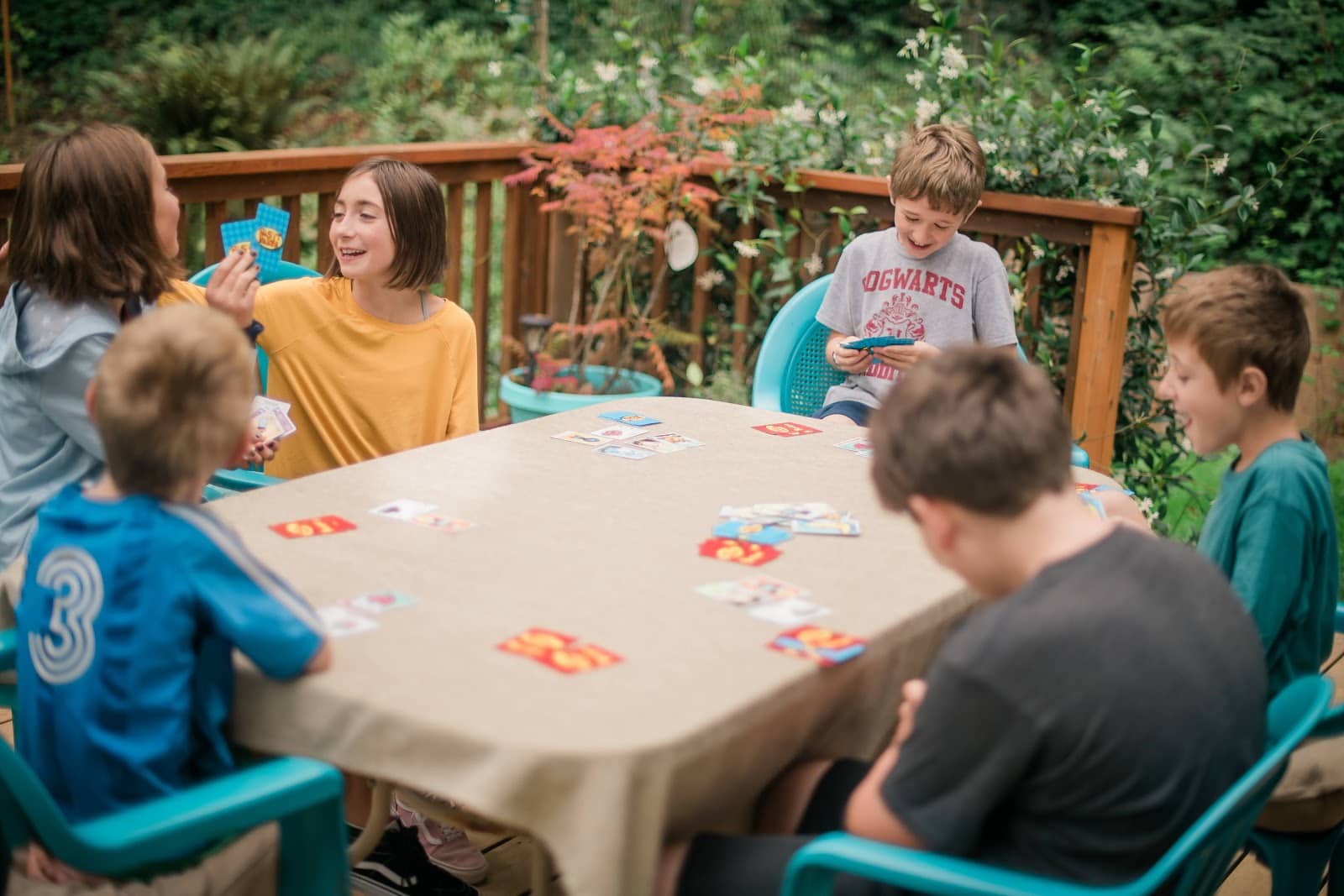 Hasty Baker – Looking for a fun game this summer for the family? Add a bit of competitive fun to your relaxing staycation! Hasty Baker's simple card game mixes in strategic components that keep rounds interesting for adults and kids alike. Bonus? You're learning how to create classic baked goods as you play! Price: $17.99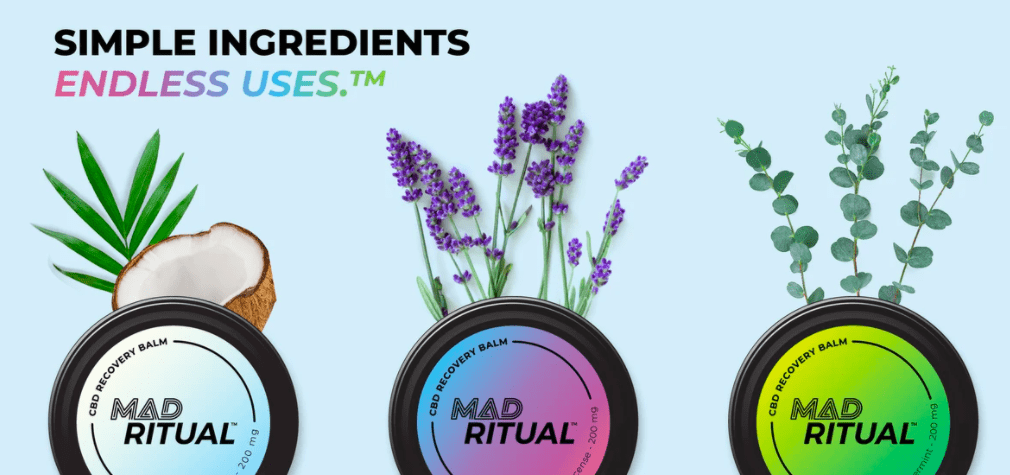 Mad Ritual – This organic, vegan CBD recovery balm is the must-have CBD product this summer. Available in Unscented, Eucalyptus & Peppermint, and Lavender & Frankincense scents, this simple balm will keep you feeling relaxed daily. Often times I find myself more active in the summer so this is a really great way to relax and unwind.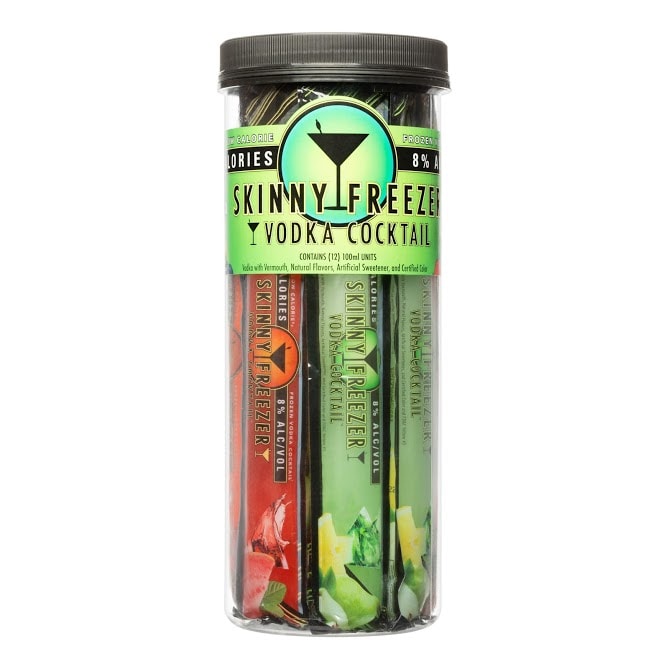 Slim Chillers Skinny Freezers – This is a little something for the Momma's by the pool! This a line of icy pops that are bringing back the nostalgia of the beloved freeze pop but with a boozy twist. At just 100 calories per serving, these freezers are refreshing and delicious while staying easy on the waistline. Think perfectly balanced ratios of sweet to sour lemon, apple, watermelon lemonade, and cranberry flavors for a perfect summer day. Price: $27.99 – $29.99 for 12 pack.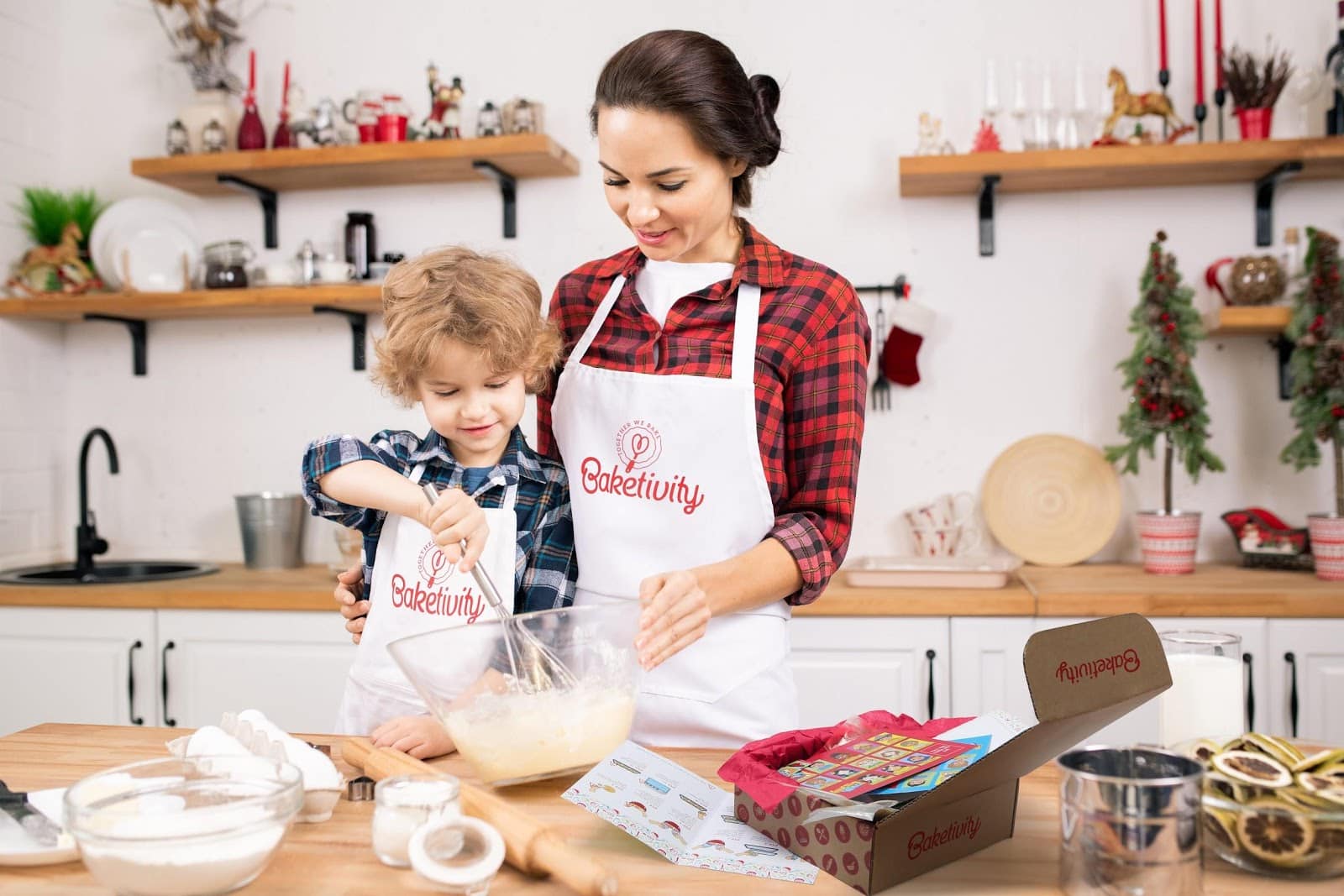 Baketivity's Bake-A-Camp – Baketivity is the perfect way to play, learn, create family bonding moments and of course, enjoy some super sweet treats! Kids will develop new skills, try out the best baker-approved tips, and cultivate techniques of great baking for a lifetime. Bake-A-Camp campers will get a big baking box featuring four themed Baketivity kits with pre-measured ingredients, step by step instructions, and an activity book…all you need are the eggs, oil and water!
Each week's kit will take campers through progressively advanced recipes and techniques as they explore one theme, or cuisine throughout the month. With hands-on instructions, behind-the-science tips, and easy-to-read baking guides, Bake-A-Camp can give any child the skills and confidence to bake like a pro. Price: $199.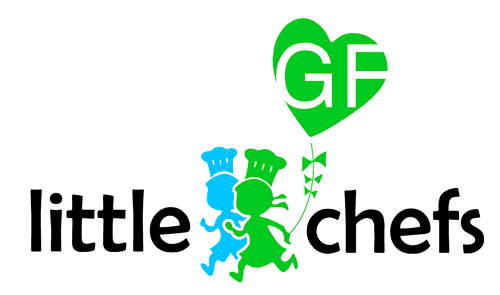 Little GF Chefs is welcoming these children back into the kitchen with gluten-free, allergy-friendly baking kits. Buy them individually, or choose a subscription. They also make a great gift for someone with special dietary needs. This is a must if you have a child with Celiac Disease. This is a great summer cooking project that you can do together.
Imagine spending no time researching safe ingredients and substitutes, or finding them in stores. Kit ingredients come pre-measured and delivered to your doorstep so your family can do what it loves to do best in the kitchen—bake! It is an awesome gift or project to complete with your loved one.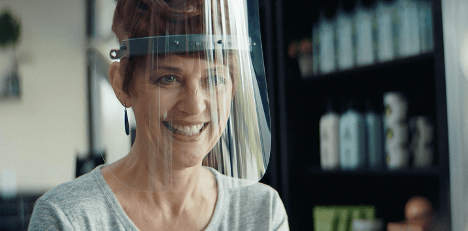 MI Face Shields – This is a Michigan-based company with a mission to provide high-quality PPE to healthcare and manufacturing personnel. In the months of March and April 2020, the company successfully donated 30,000 face shields to front-line workers throughout SE Michigan. These reusable face shields are unique because they come apart easily for proper cleaning; plus the shields do not have foam or elastic, which can be challenging to disinfect. The shields also have integrated "Ear Savers," mounting points for mask loops that help to prevent soreness around the ears. Not your traditional summer essential but it could be this summer! Check them out online at MIFaceShields.com.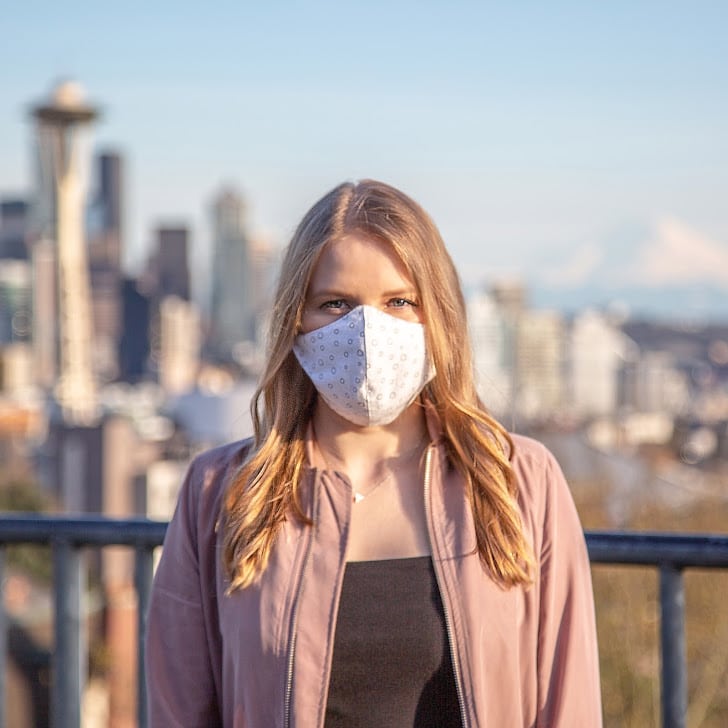 SwaddleDesigns – Are you looking for a soft and comfortable face mask? SwaddleDesigns has all of their Made in the USA face masks on sale for the low price of $4.99. Made from 2-layers of double-napped cotton flannel, these SwaddleDesigns non-medical Cotton Flannel Masks yield better particle filtration effectiveness than cloth masks made using cotton knit, cotton muslin, gauze, and polyester fleece fabrics. The double-napped cotton flannel (mechanical brushing on both sides of the cloth) increases the degree of randomness and enhances the filtration effectiveness.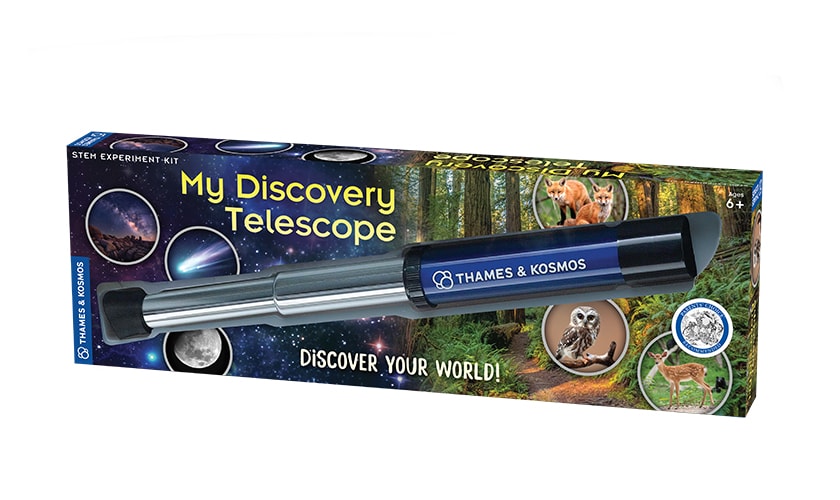 My Discovery Telescope – How perfect is this? Have you ever seen a close-up photograph of the Moon, with its fascinating cratered landscape? With this telescope, you can investigate the moon's surface, search the night sky for constellations and planets, or simply watch the birds at the bird feeder in the backyard!
This telescope also lets you see squirrels, deer, and other wild animals up close. And, it's perfect for pretending to be a pirate sailing the seven seas! This 12x magnification power telescope with durable body and quality optics can be used for terrestrial (land) observations as well as astronomical (night sky) observations. Ages 6+ MSRP: $19.95. A must have for your staycation.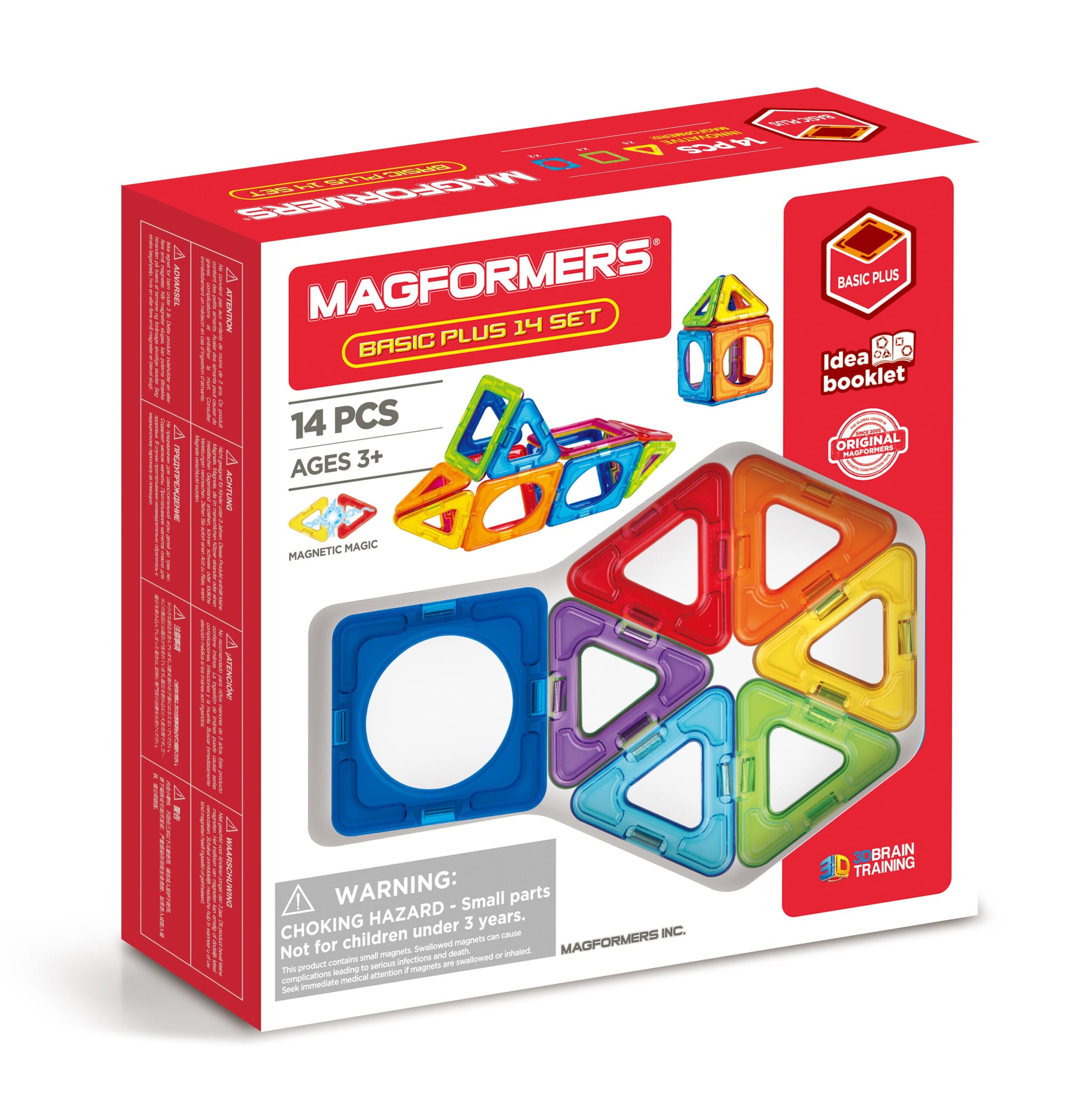 Magformers Basic Plus – A new toy is always perfect for a StayCation. Create 3D structures from 2D nets with Magformers Basic Plus 14Pc Set. Build with 4 Squares, 8 Triangles and 2 Inner Circle Square shapes. Create houses, towers and our 'magic ball'. Learn to build using combine, roll and pull-up techniques and see what your imagination can create! Build along with the step-by-step instructions and develop color and shape recognition, fine motor skills and problem-solving ability.
The original and authentic Magformers. Perfect for brain development, critical thinking and STEM education. Follow the Step-by-step educational idea booklet for ideas and instructions. Each geometric shape contains magnets that never reject, so you'll always hear the Magformers click. When playtime is over, use the magnetic power to simply stack and store. MSRP: $24.99; ages 3+.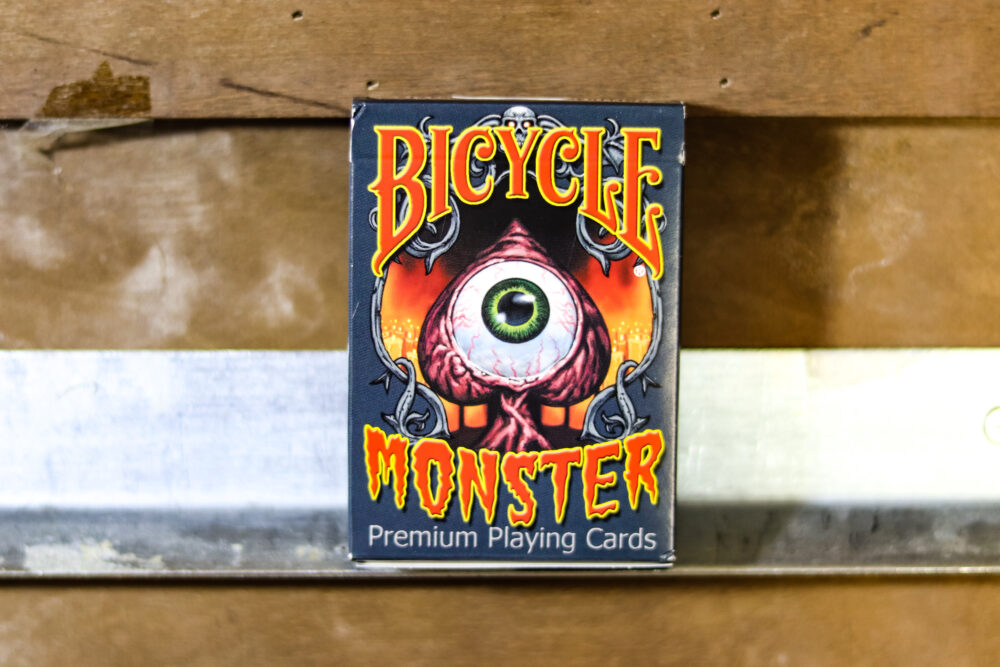 Bicycle® Standard Index Playing Cards – You can't go wrong with a deck of cards for your StayCation. Do you remember learning your first card game? How about winning at an old-fashioned game of solitaire? Or that holiday tradition of Gin Rummy after dinner? Since 1885, Bicycle playing cards have been a part of household gaming.
Known for its quality and rich heritage, Bicycle® playing cards have been bringing people together for generations. Every Bicycle® playing card deck is specially crafted so that you can trust Bicycle® cards performance, hand after hand. Great for all card games. Great for all players. MSRP: $3.99 and up.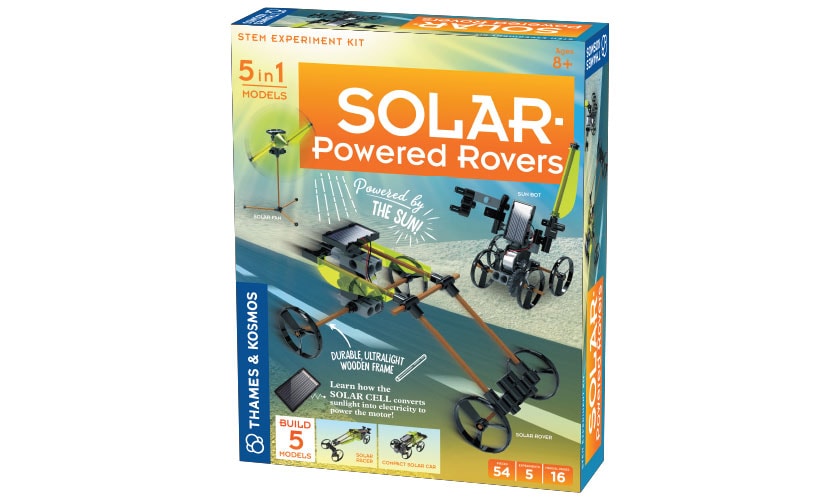 Solar-Powered Rovers – This is a great idea for your kids. Want to build fun solar-powered vehicles and devices that move using electricity generated directly from sunlight? With this kit, you can construct five motorized models. Build three types of solar cars, a solar fan, and a solar robot model. Conduct science experiments with each model to learn about gear ratios, solar cells, and more.
The ultralight materials, including strong bamboo rods, make your models speedy and durable. A modular gearing system lets you test out three different gear ratios. Experiment with a solar cell, electric motor, gears, and ultralight materials. Build five different solar-powered models. Learn about how solar cells work and about the energy from the sun. Ages 8+ MSRP: $19.95.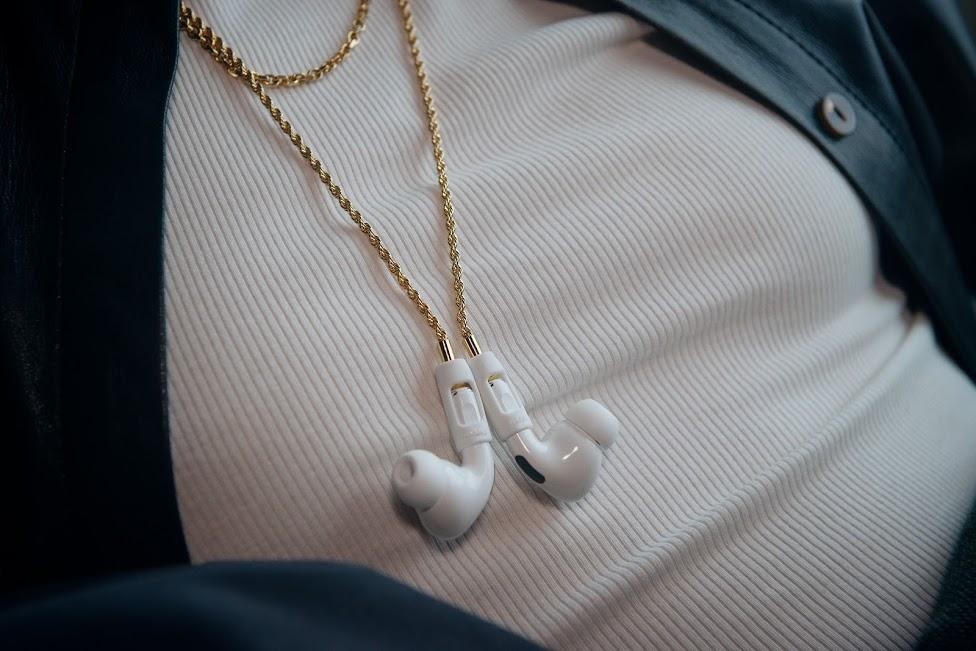 Tapper – For the older kids who are listening to music, workout out or studying, Tapper creates the Rope Chains and Leather Straps considered stylish heroes in your efforts to keep tabs on both AirPods. Each strap and chain accessory contains a magnetic lock that snaps the AirPods around your neck like a piece of jewelry when they're not in use.
Tapper's AirPod Chains and Straps are compatible with AirPods and AirPods Pro. Simply secure each pod into the grip ends. The Swedish brand beautifully crafts their products with premium materials that speak to your fashion sense. You might never put your AirPods down again! Price: $70.

Dr. Plotka Toothbrush – Seriously the best toothbrush I have ever used. It features naturally antimicrobial* bristles that are embedded silver naturally eliminates 99.9% of bacteria that grows on the bristles between brushing sessions. My dentist even asked at my last cleaning if I was using a new toothbrush because she could tell!
This summer don't forget your teeth! It features Flossing Bristles™ – Dual-layered bristle structure provides superior cleaning: the longer, thinner bristles – thin as a human hair – reach deep into grooves, under the gumline and between teeth to brush away food and plaque other brushes miss while the thicker bristles ensure complete cleaning of gum and teeth. Dr. Plotka's travel toothbrush is the perfect size for everyone in your family and available where you shop on Amazon, Whole Foods Market, Sprouts Farmers Market, and on mouthwatchers.com.
Disclosure: We were provided some of these items for our consideration. All opinions are 100% our own.
Melissa is a football and soccer mom who has been married to her best friend for 24 years. She loves sharing recipes, travel reviews and tips that focus on helping busy families make memories.