We love this Bubble Wrap Lilac Craft. Paint crafts always keep kids busy. Add some bubble wrap to the mixture and you will absolutely love them!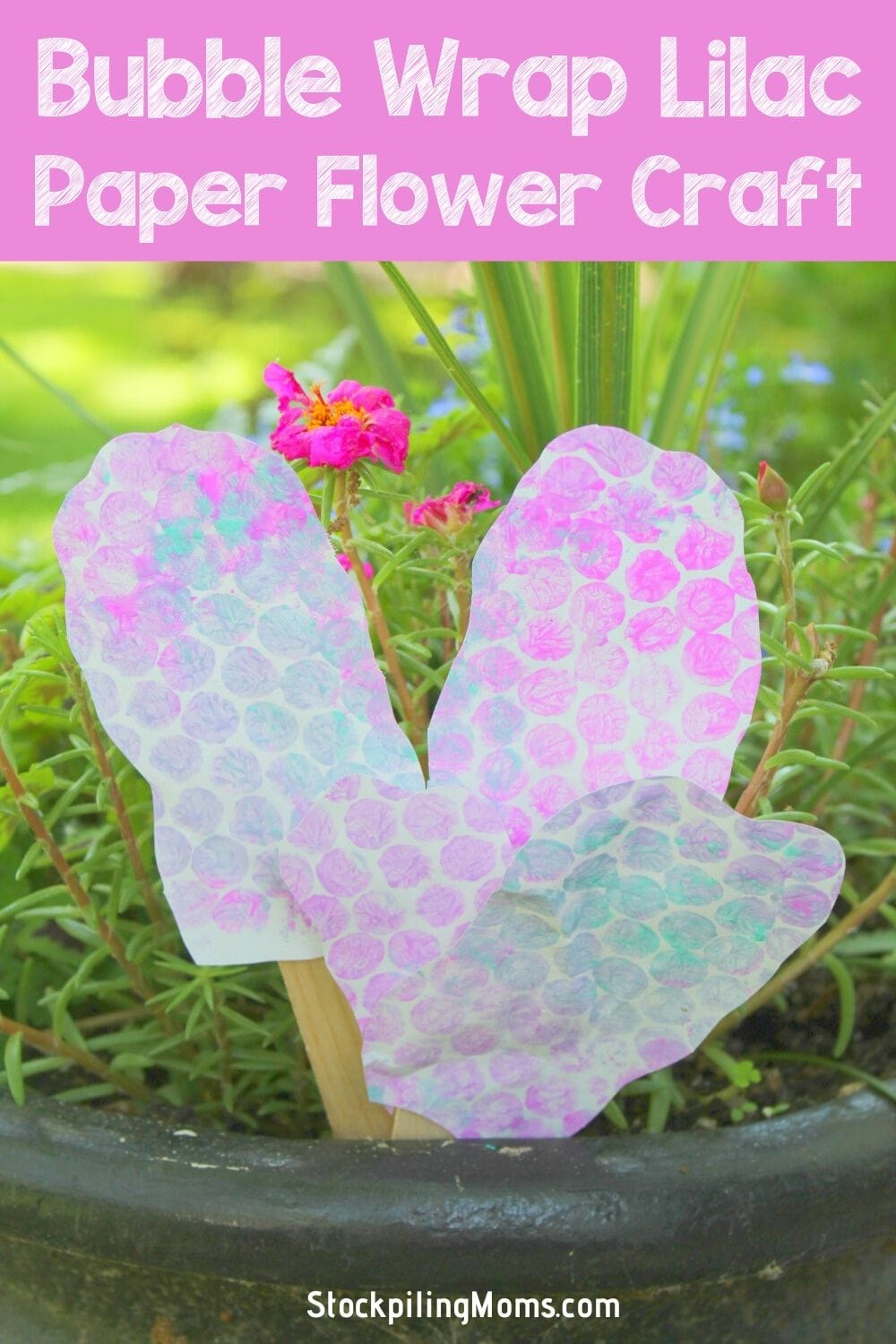 Paper flowers are always fun, and this cute way of making them is great. Everyone has some bubble wrap, paper, and a bit of paint on hand. Grab them and turn them into a paper flower bouquet in no time!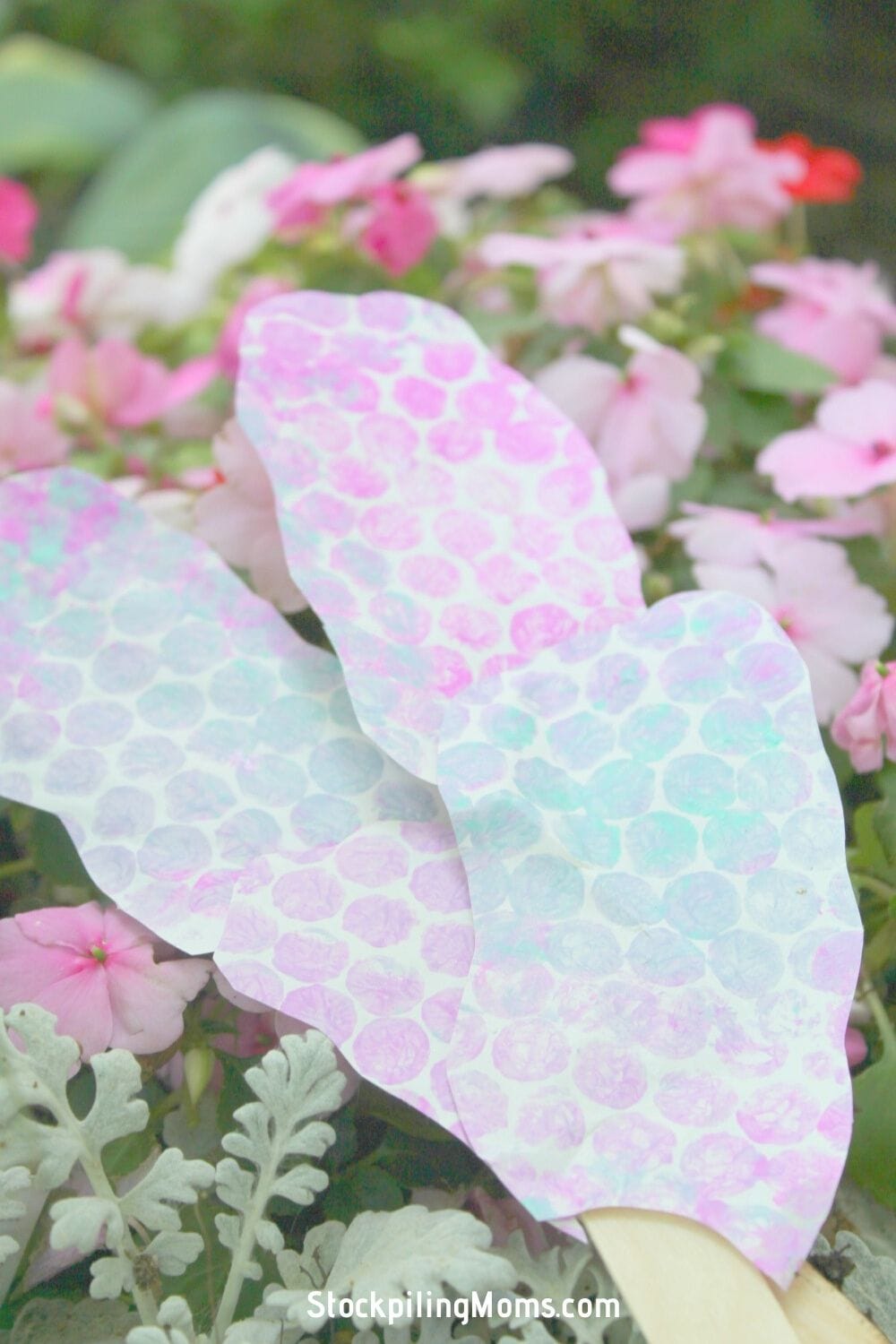 Bubble Wrap Paper Lilac Stamps Craft
When you are running low on craft supplies, you may get a bit creative with your choices. Using what you have on hand can be challenging, but not when you think a bit outside the box. A few pieces of scrap paper or even copy paper from the office, and some generic paints turn into pretty little paper flowers. Lilacs are a favorite of mine, and I love that they come in a number of different colors.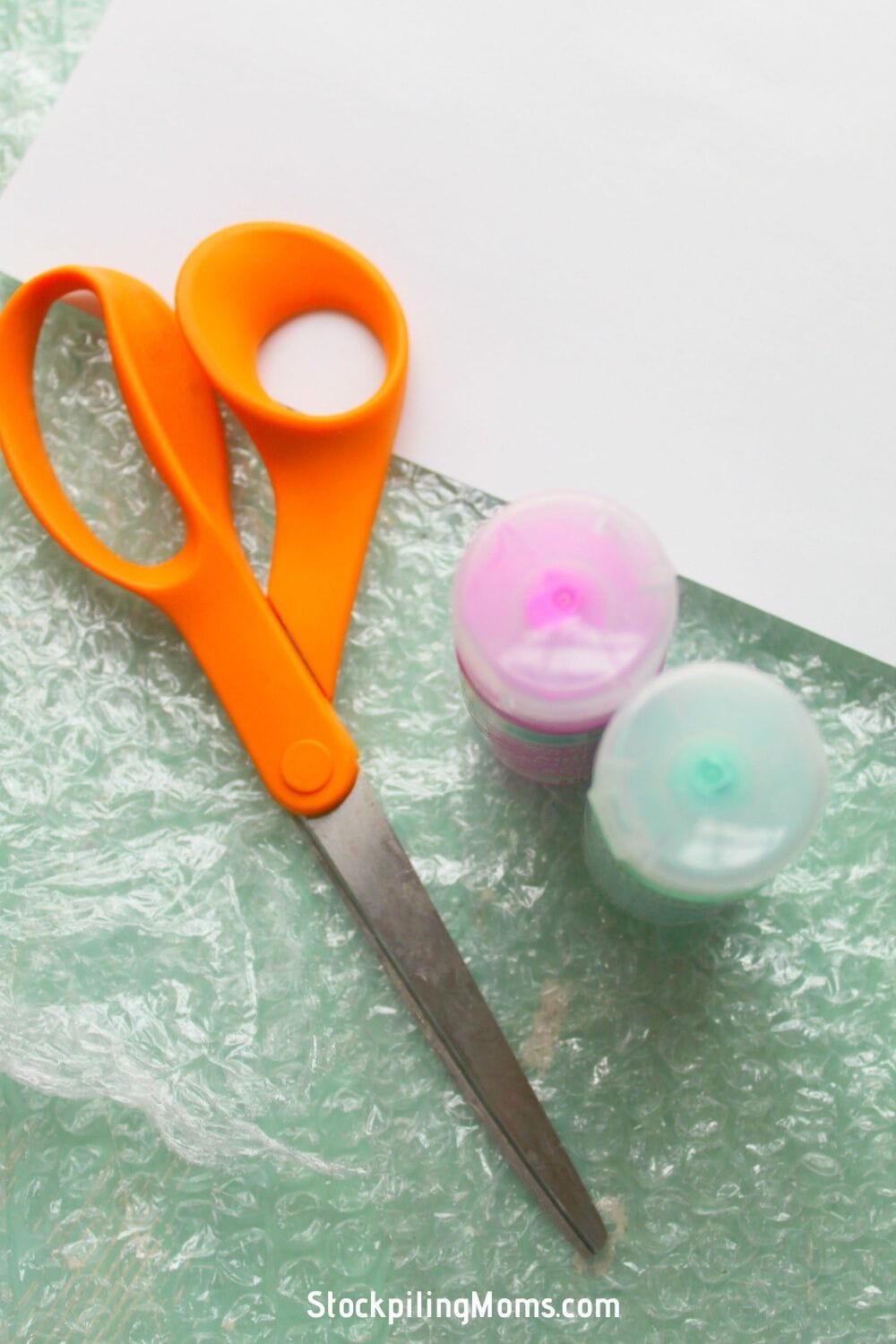 Pink, purple, red, yellow, and a mix of all of the above can turn into a gorgeous flower garden all made from a bit of paper, bubble wrap, and imagination!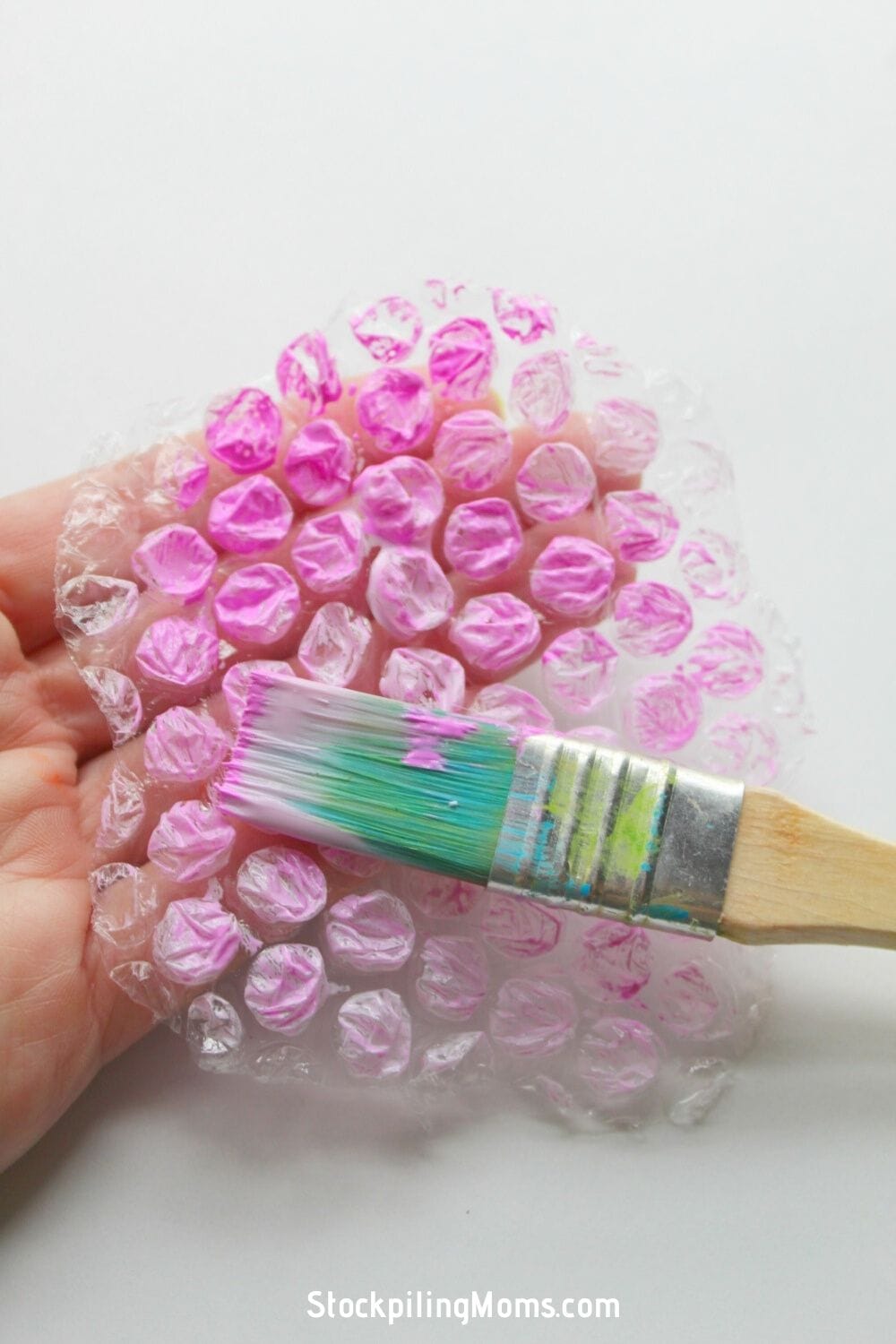 Where Can I Put My Paper Flower Garden?
These are so cute and easy to use for any decor you want. I love the idea of adding them to a bit of cardboard to make into a little wreath. Glue them to the craft sticks as shown and stick into green plants you have in your home. You might even want to add them to a little piece of craft foam along with fake greenery to create a fake arrangement.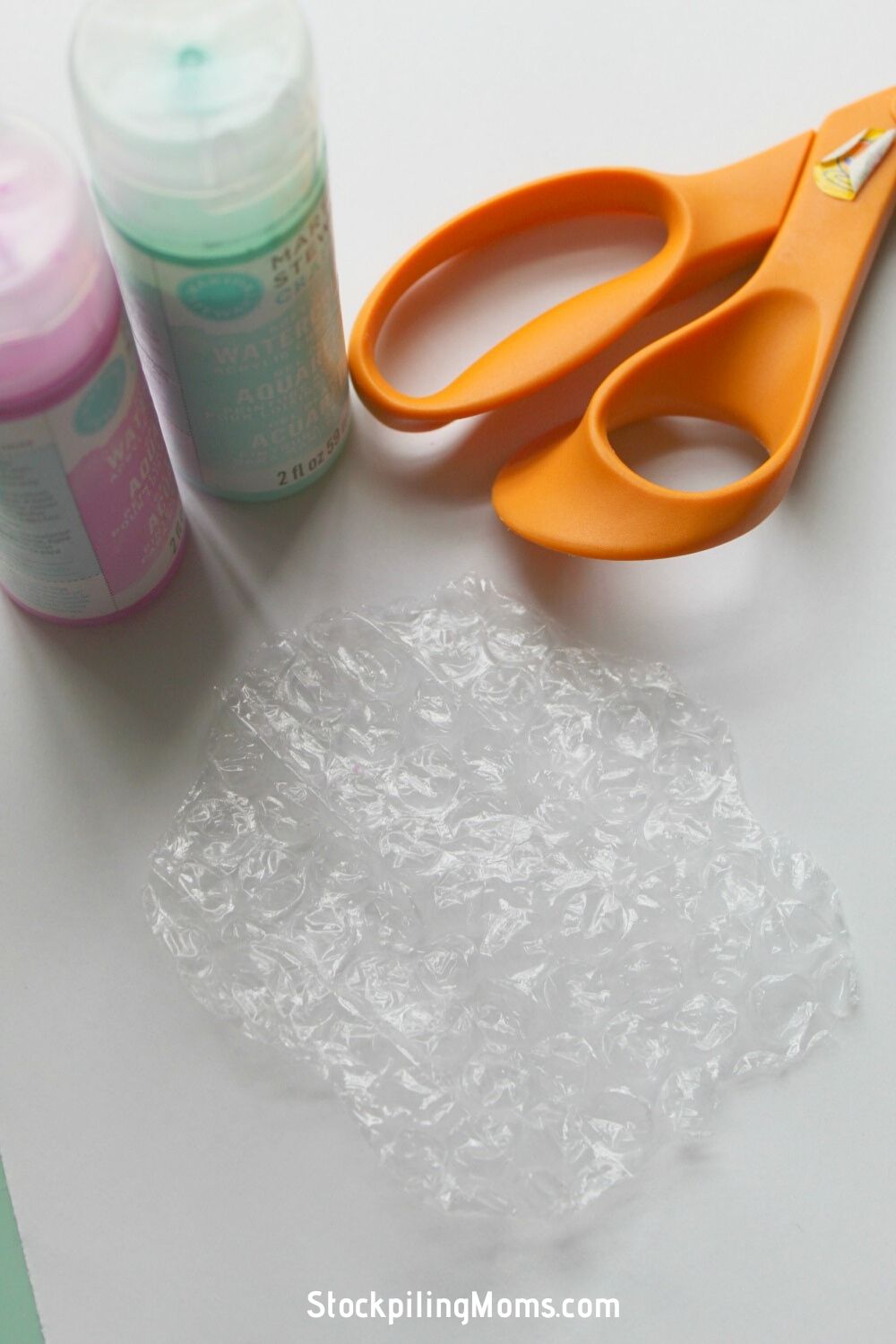 Supplies needed:
– bubble wrap
– paint brush
– craft paint in choice of colors (we used a pink and aqua blue)
– scissors
– craft glue
– wood craft sticks
– white scrapbook paper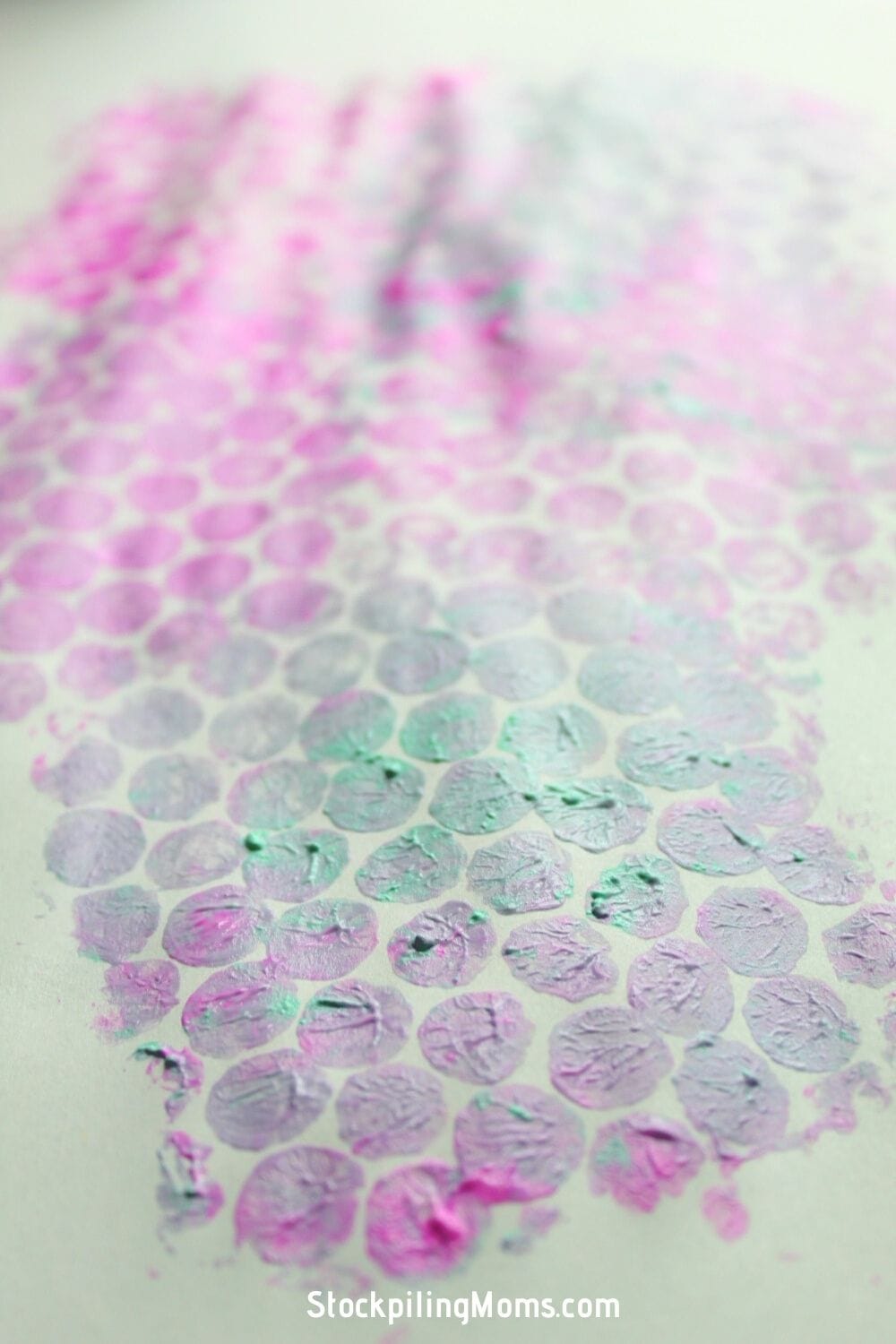 Directions:
1. Begin by cutting the piece of bubble wrap into a blossom or round, scalloped shape.
2. Apply some of the craft paint to the bubble side of the bubble wrap. Apply each color so they blend together nicely.
3. Turn the bubble wrap over and press it to the white craft paper. Gently press and remove, revealing the stamped image.
4. Repeat, adding more craft paint if needed.
5. Once all of the paint is dry, you can cut out the lilacs. Use your scissors to cut around the stamped images.
6. Glue the stamped lilacs onto wood craft sticks. Once dry, you can display them in flower pots!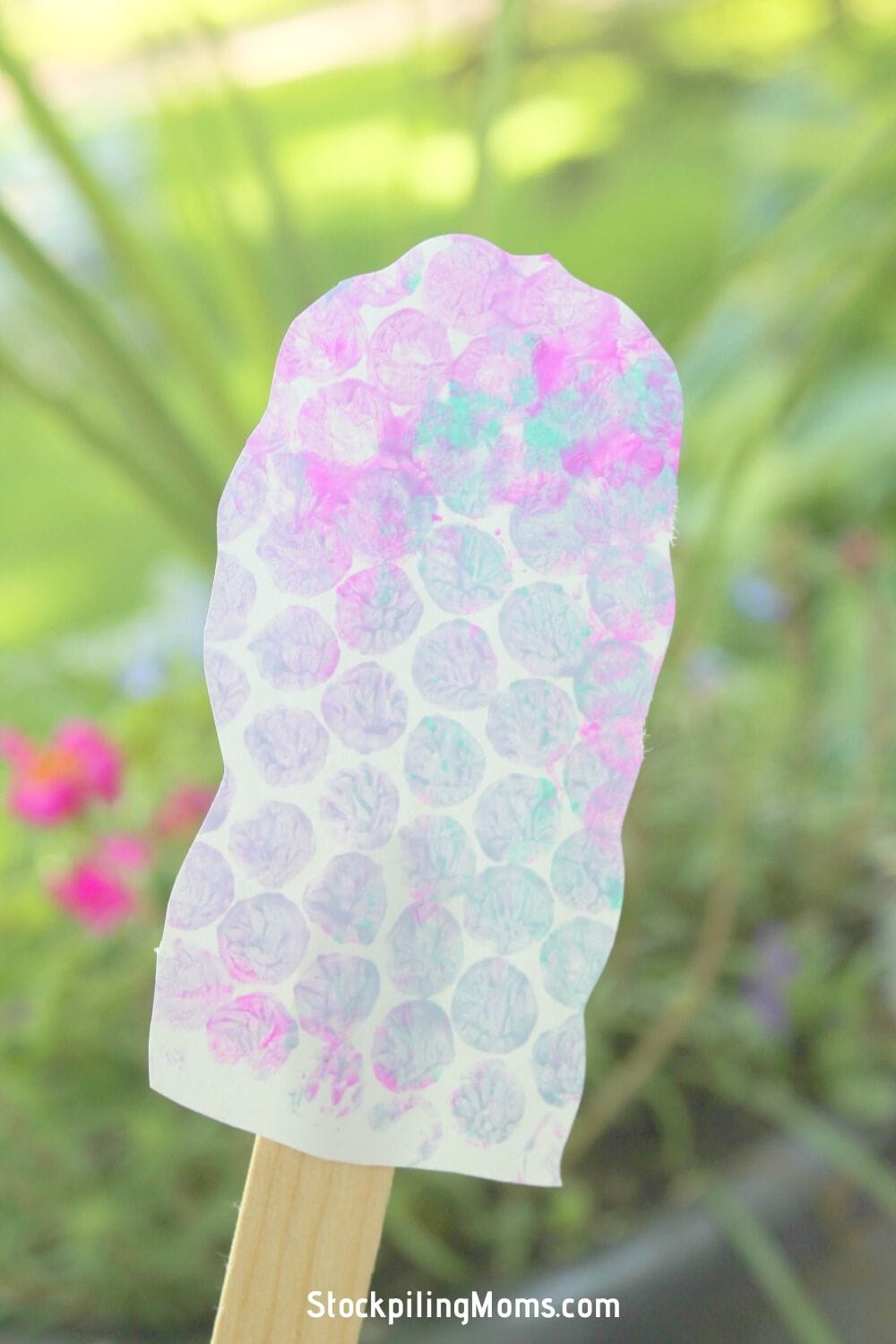 More Kids Activities
Melissa is a football and soccer mom who has been married to her best friend for 24 years. She loves sharing recipes, travel reviews and tips that focus on helping busy families make memories.