Christmas Gift Guide for Kids 2020
We are sharing Christmas Gift Guide for Kids 2020 to help you with your gift giving list! Christmas is right around the corner and if you are having a difficult time coming up with creative gifts we are here to help!
There is nothing worse than striking out when it comes to gift giving. Don't find yourself out wandering around on Christmas Eve shopping for a last minute gift.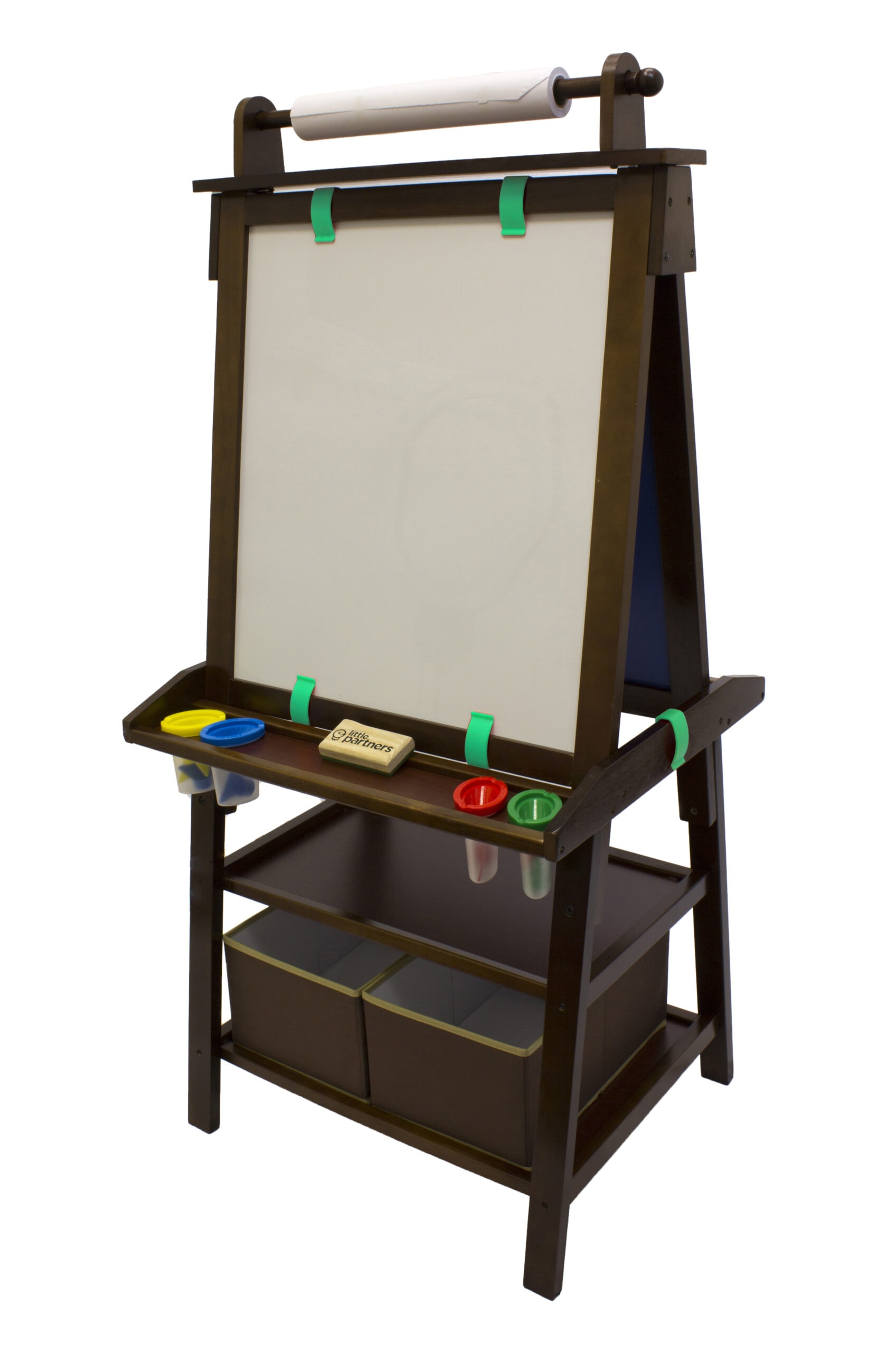 Little Partners Deluxe Learn & Play Art Center Easel – The Deluxe Learn & Play Art Center Easel features a chalk board, magnetic dry erase board, and parchment paper feeder, allowing your little creator to express the brilliant artist inside. A sturdy A-frame construction made of layered pine will last your little artist through the years. Two wide shelves with two fabric, folding storage bins will keep art supplies easily accessible and organized. Craft paper clips are within easy reach to expand your little one's options for drawing and painting or giving finished artwork a safe place to dry. One roll of parchment paper, four non-spill paint cups, and an eraser are also included.
With 2 large fabric folding storage bins lined for easy cleaning and a roll-down paper canvas (paper included) it is perfect for gift giving. It includes storage shelf for art supplies. The MSRP is $149.99 and it is best suited for age range: 3-6 years.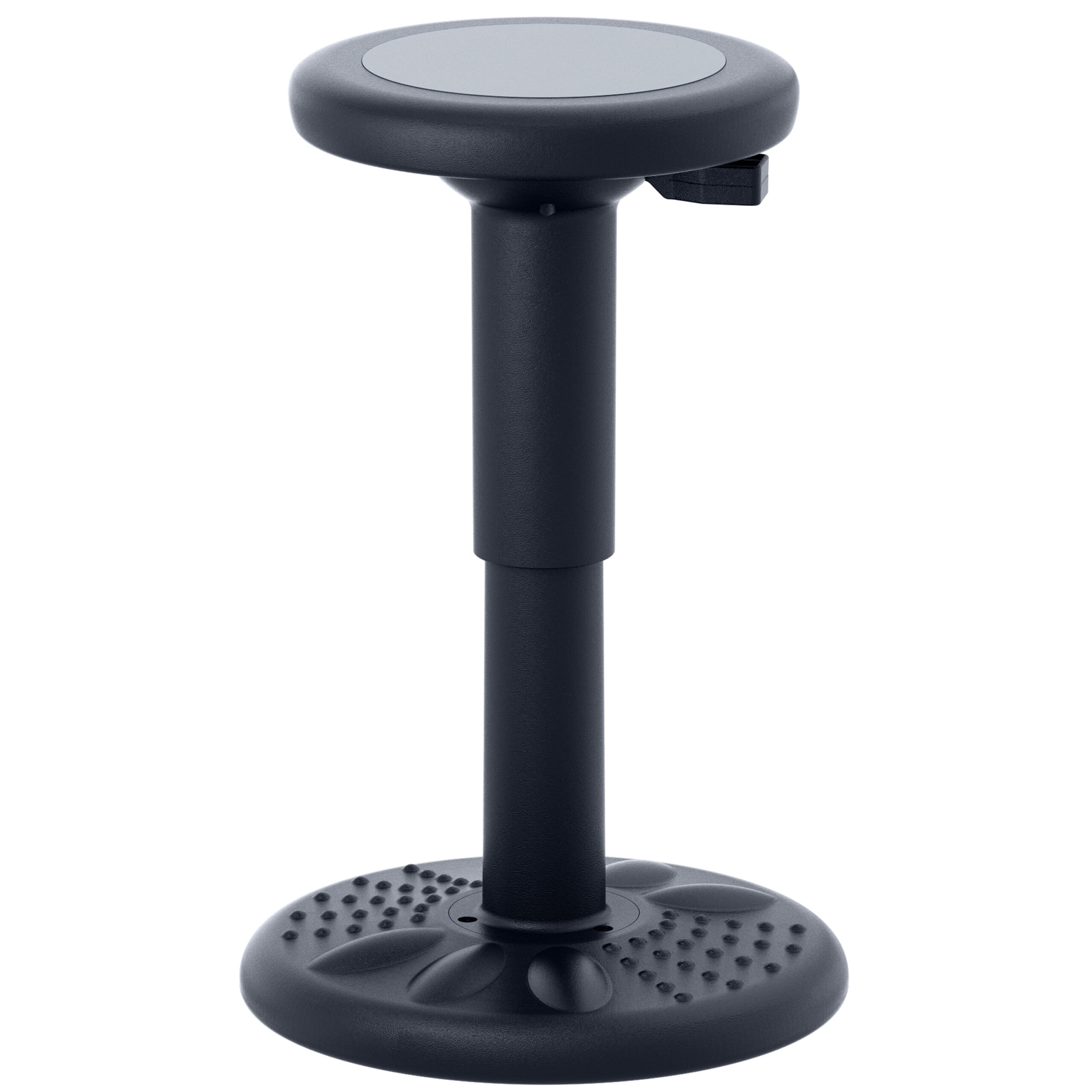 Brainiac Brand Active Chair – This is a must for the Teenager on your Christmas list. With all of the virtual school this will really come in handy. The kids wobble chair keeps children and teens in motion, engaging their stomach and back muscles, working their legs and arms…almost as if they were running around the yard. 16.65″ to 23.75″. Benefits + Features include that it it promotes the natural movements of the body and can help improve spinal positioning and muscle stimulation. Diminish ADD/ADHD symptoms and improves posture. The MSRP is $79.99 and the age range is 12-18.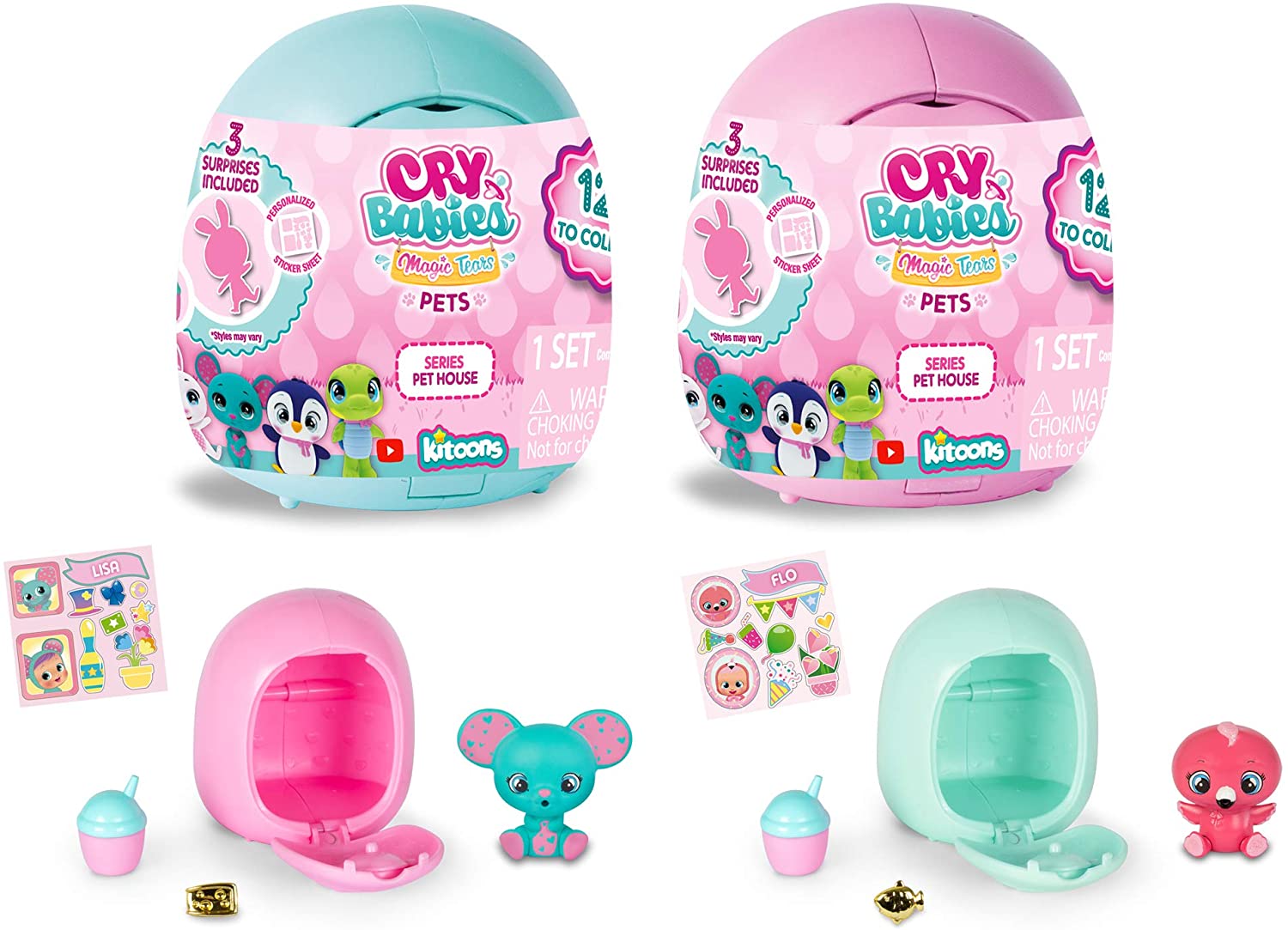 Cry Babies Magic Tears Pet House – As you unbox, the mystery Pet House capsule will unveil the cutest surprise pet with bottle and sticker sheet! Use the included pet bottle to feed water to your Cry baby Magic Tears pet. Press the back of their head and watch them magically cry real tears before your eyes! Collect all 12+ pets! Will you find the rare pet? Each pet house comes with pet bottle and personalized sticker sheet! Some capsules contain special golden pet food accessories! Prices start at $12.99.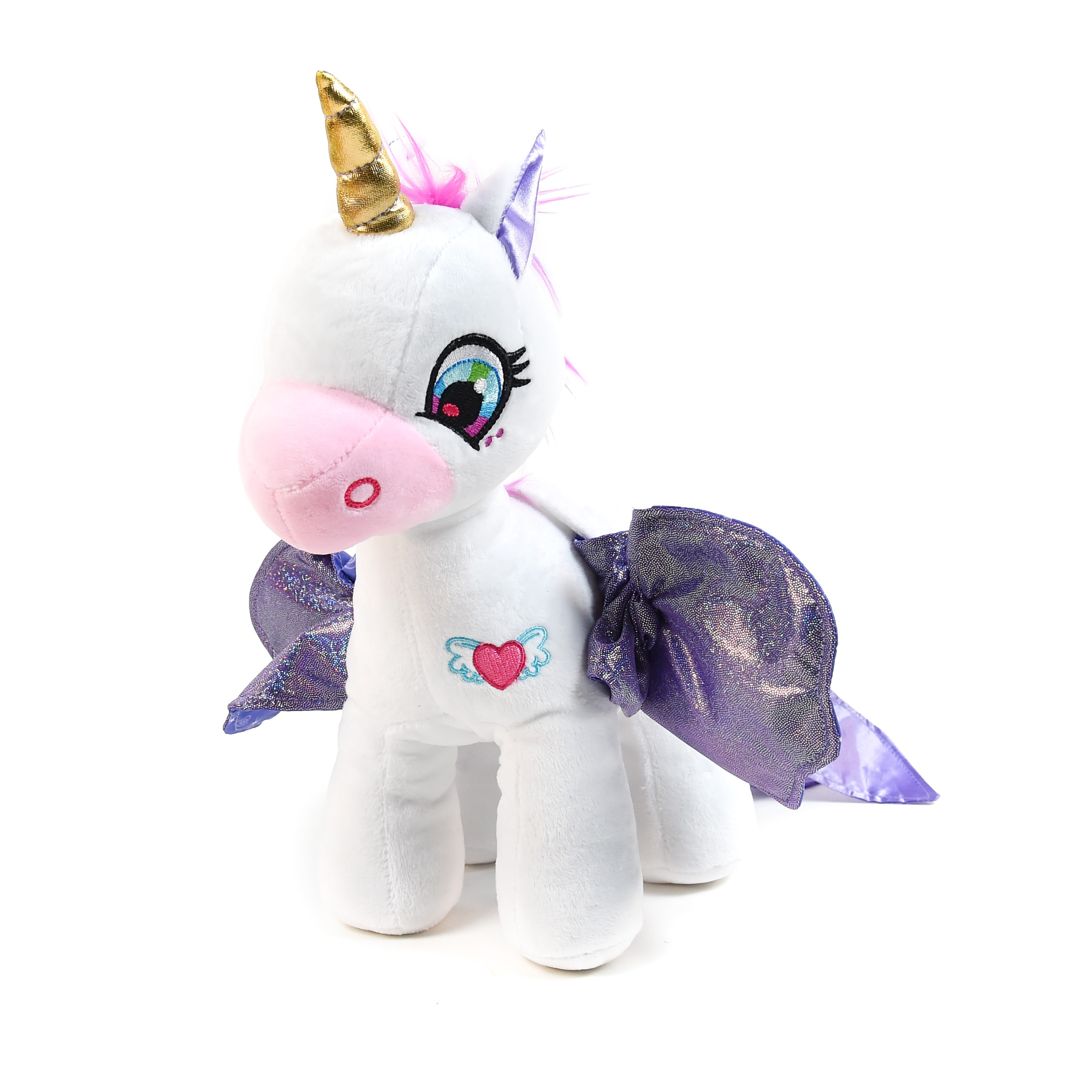 Sunny Days Entertainment Wonder Wings Plush Unicorn – I gave this to my cousin's little girl and she loved it! This plush unicorn is extra soft and extra huggable. It features unique details like big embroidered eyes, colorful heart and extra soft mane.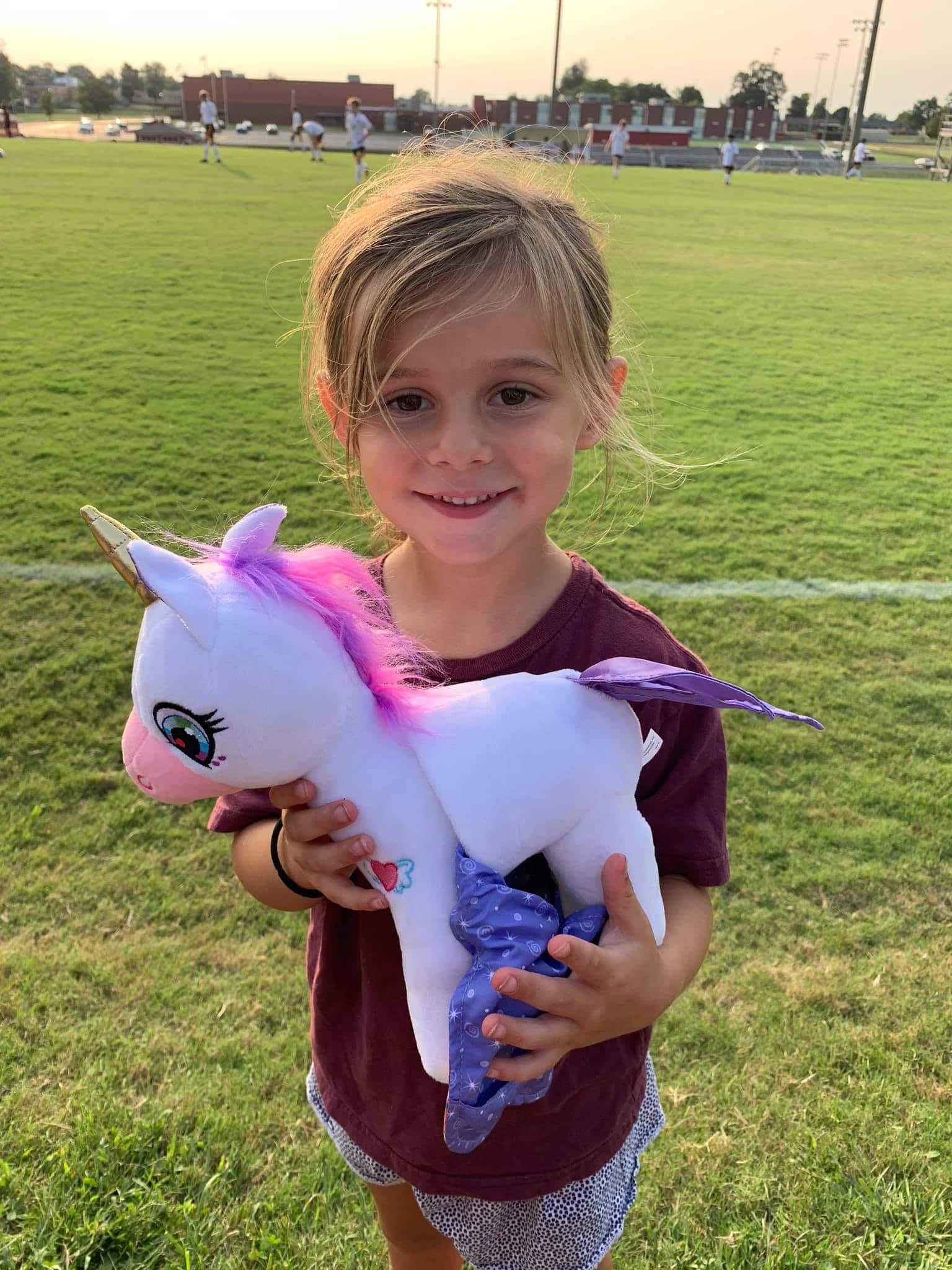 The unicorn can stand alone. She loved the pull out the colorful wings. Both wings have hand access to unveil the bright colors and make the unicorn fly. Pull on the tail to tuck the wings back in place. It encourages creative expression and imaginative play while improving hand-eye coordination. A must on your gift giving list!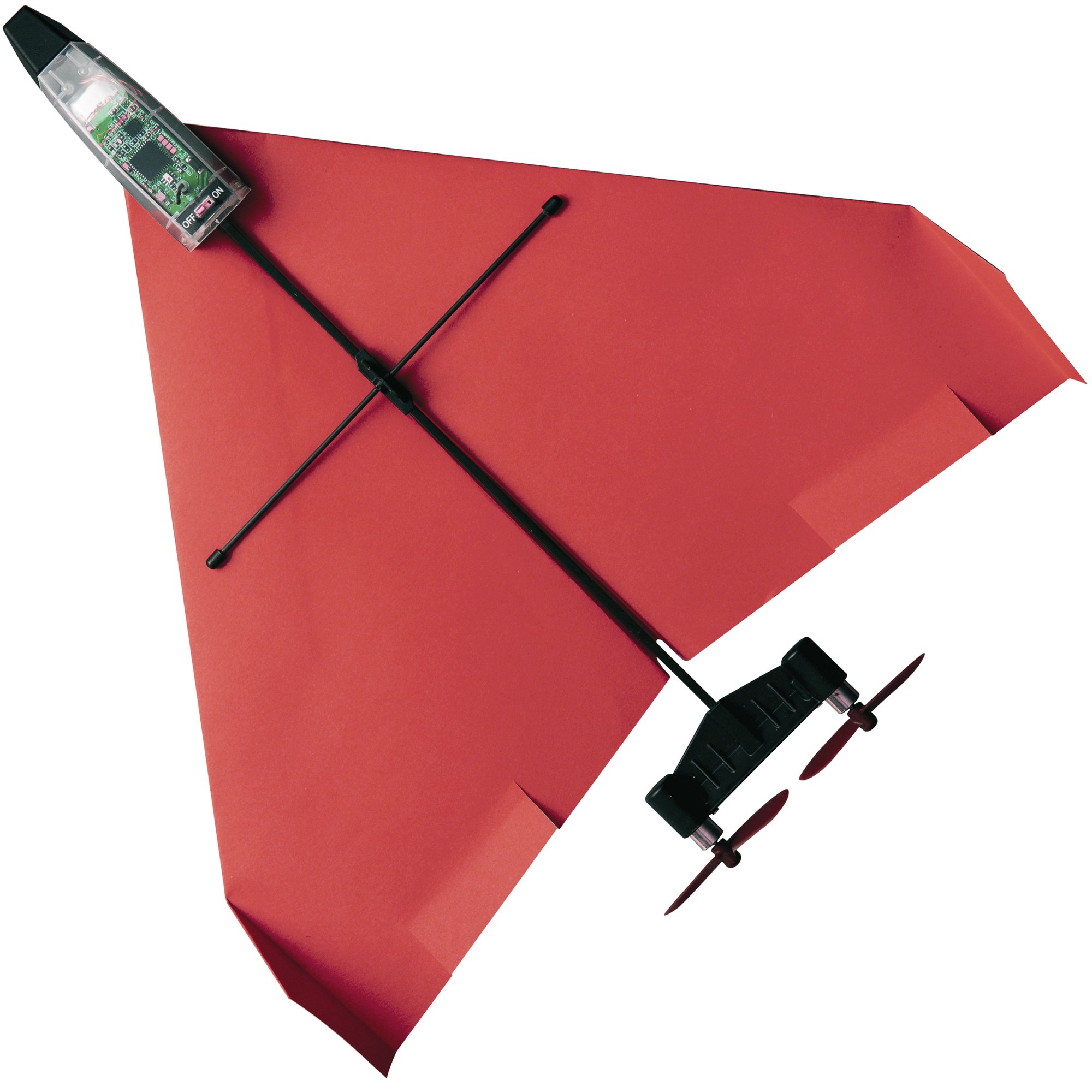 POWERUP 4.0 smartphone-controlled paper airplane kit is all the buzz this holiday season. The POWERUP 4.0 is the most powerful and user-friendly model yet from POWERUP Toys. It's powerful enough to fly paper, balsa, cardboard, and foam planes by blending technology with the thrill of sending homemade planes into flight – bringing the kid out in all of us!
With up to 10 minutes of flight time, the POWERUP 4.0 features an on-board flight computer, autopilot assist, gyro and accelerometer with fly-by-wire capability, and flight telemetry stats. Two propellers provide double the power and more maneuverability, even in imperfect weather conditions. You can also purchase specially created LED lights to make flying at night a breeze and landing gear to make taking off and landing smoother.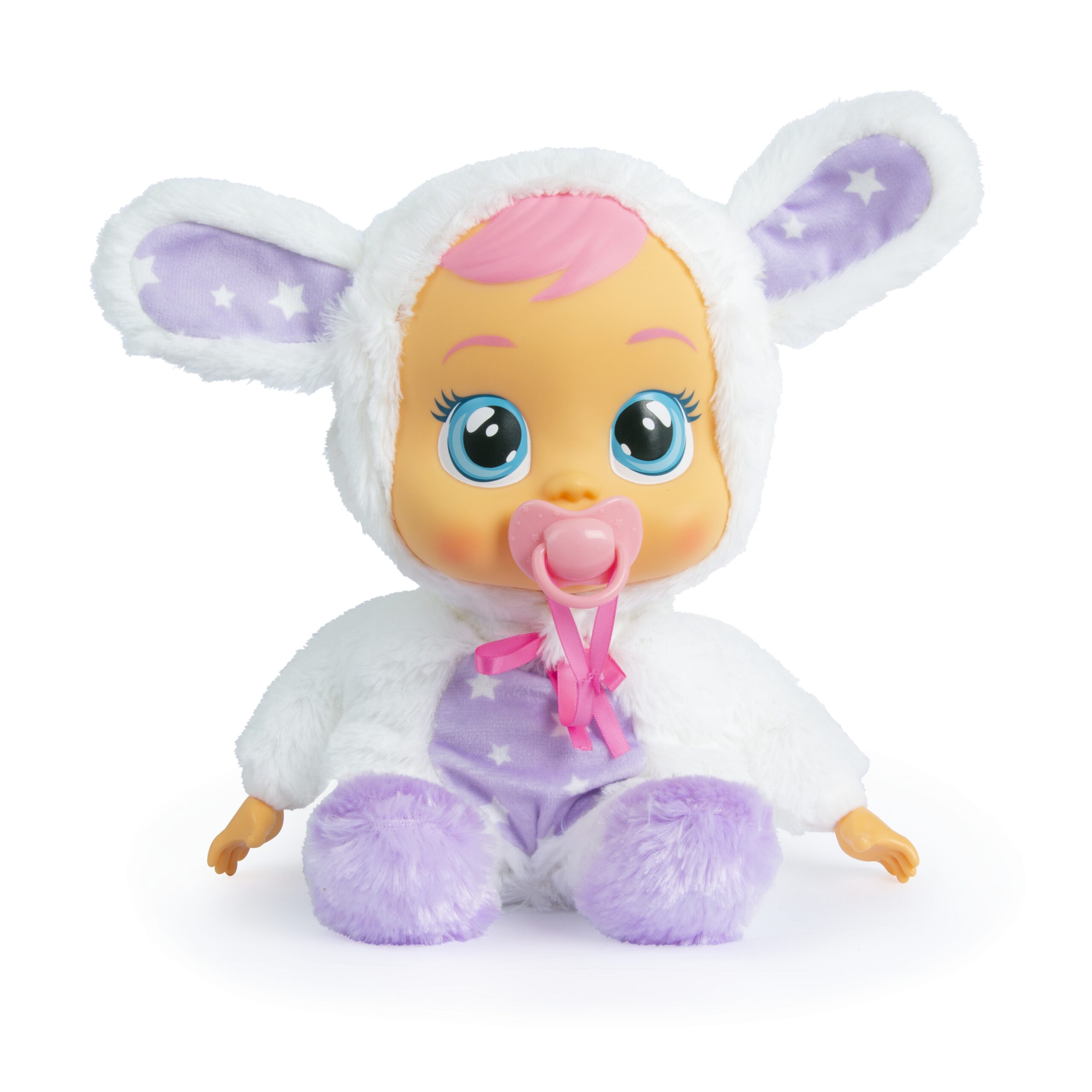 Cry Baby Doll – This is designed to ease sleeping routines for kids. After a long day of playing and exploring the world, bedtime can be tough for any child. Goodnight Coney is a special edition doll from the popular Cry Baby line to help transition kids from playtime to naptime/ bedtime. Goodnight Coney has a soft body and wears the softest pajama for the best cuddles. When you remove Coney's pacifier you will see tears light-up on her face, put the pacifier back in, and her face lights up like a night light! Coney will help children fall fast asleep with 10 soothing lullabies that will play for 10 minutes too.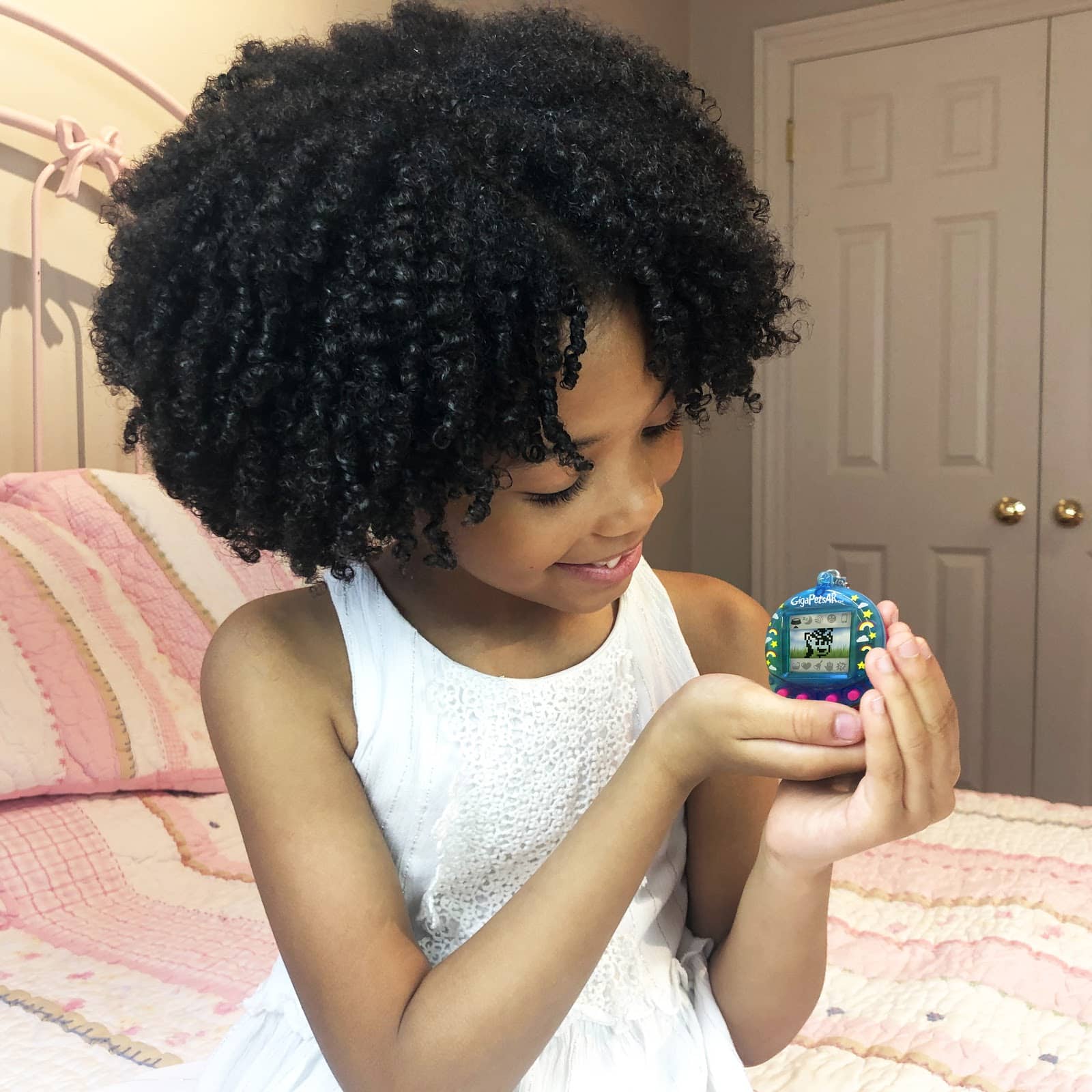 GigaPets – Virtual Pet Keychain Toy. Flash forward to the year 2020 and GigaPets, the bestselling brand of virtual pets from the 90's, is making a comeback in a big way! Available on Amazon and launching in Target nationwide! This holiday season, GigaPets invites you to try their new GigaPetsAR, GigaPets Trolls and GigaPets Pixie. These styles include all the beloved features from their 90's predecessors with tons of fun and exciting upgrades like augmented reality, more advanced gameplay and evolutions, and fun additions to the housings like wings, limbs, and hair! Plus, they make the perfect gift! Price is around $15.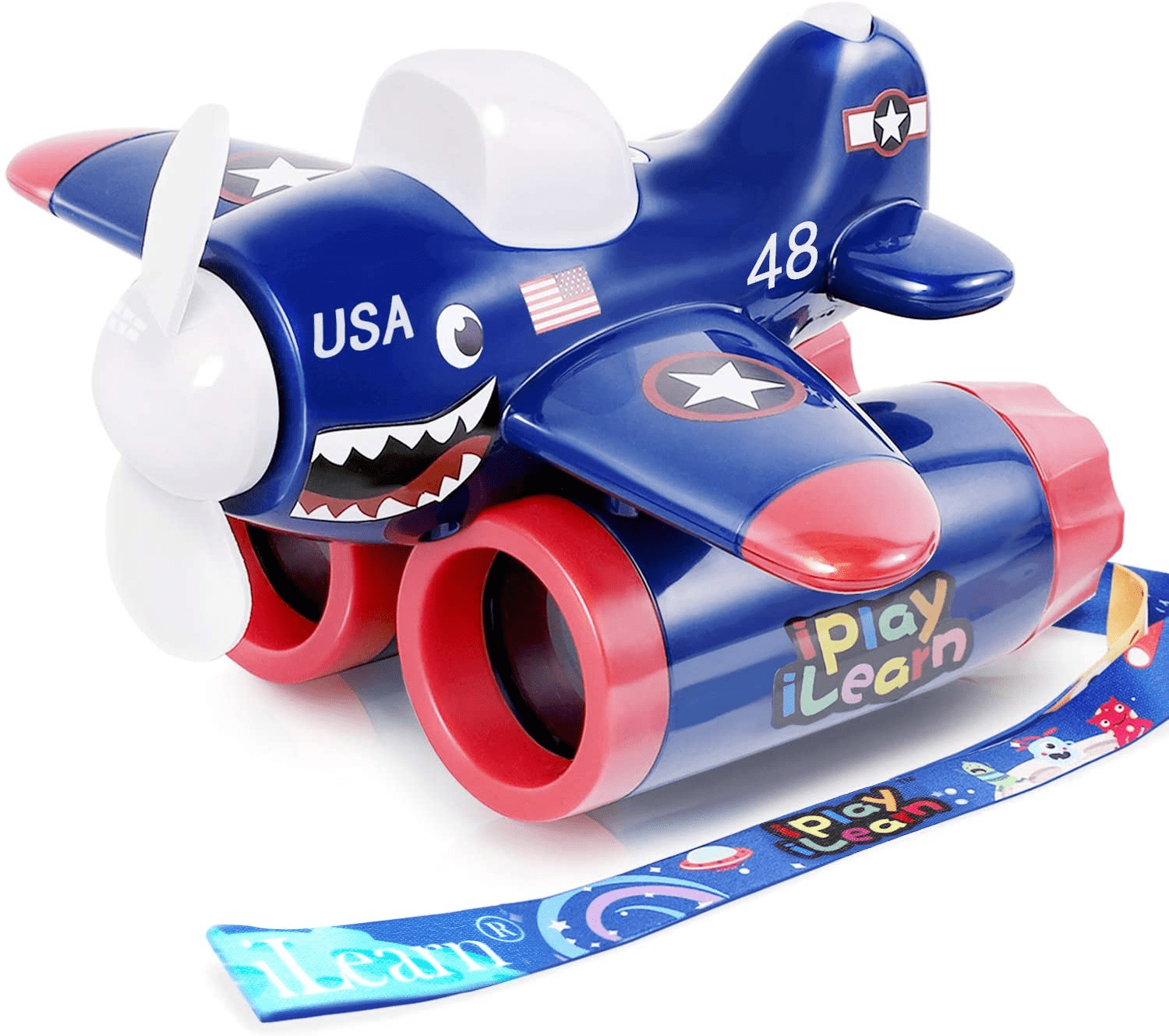 Mini Airplane Binocular Toy – Take your little ones on a sightseeing adventure with these adorable, fun binoculars! Having their own pair of binoculars is the first step to becoming a little explorer, and these are perfect for everything from a hiking expedition, to watching the sunset in your own backyard. These airplane binoculars also come with a lanyard so your child can easily carry them around your neck. Very useful for bringing them wherever you go, whether playing at home or traveling the world! This is a great gift idea! Ages: 3+ and price is$12.99 on Amazon.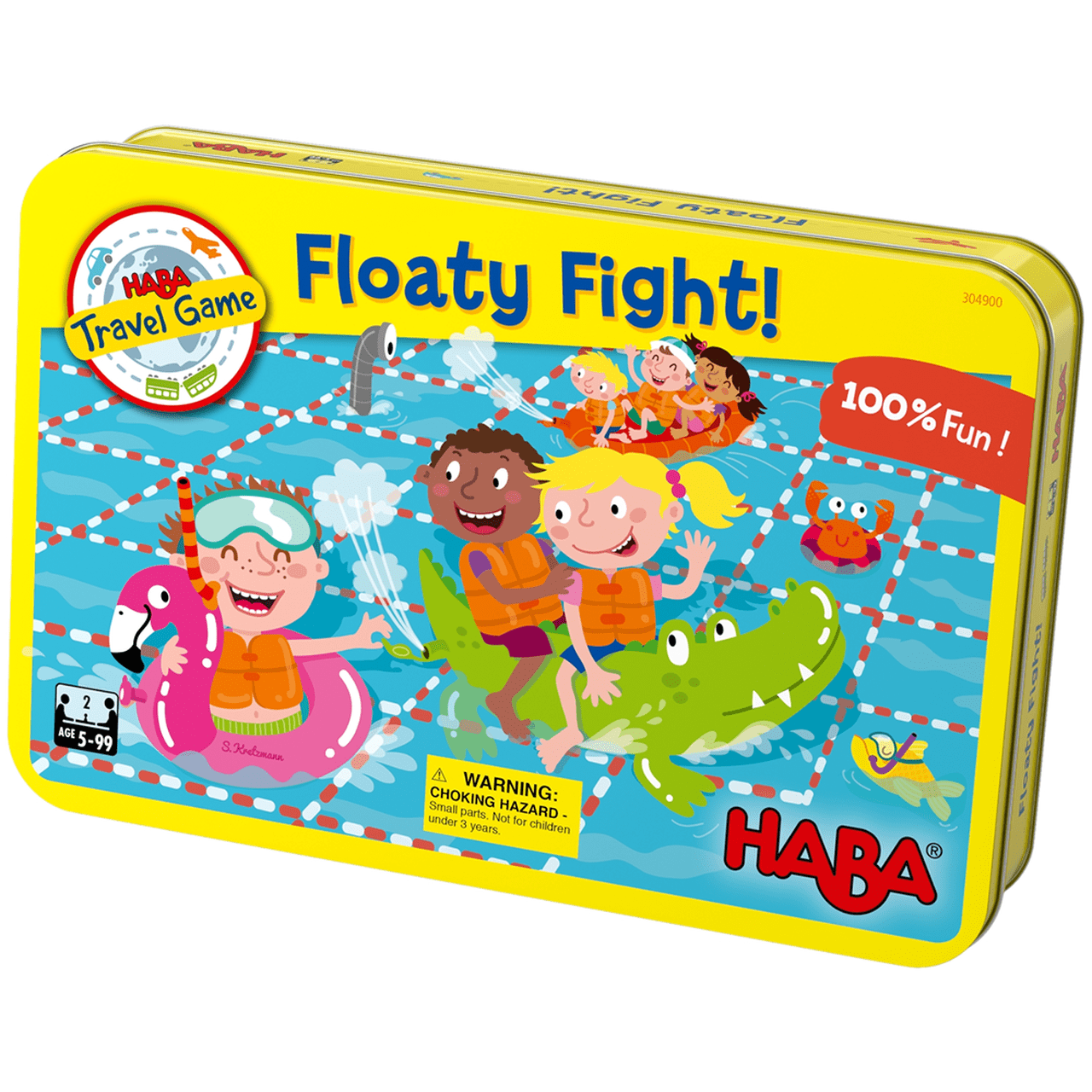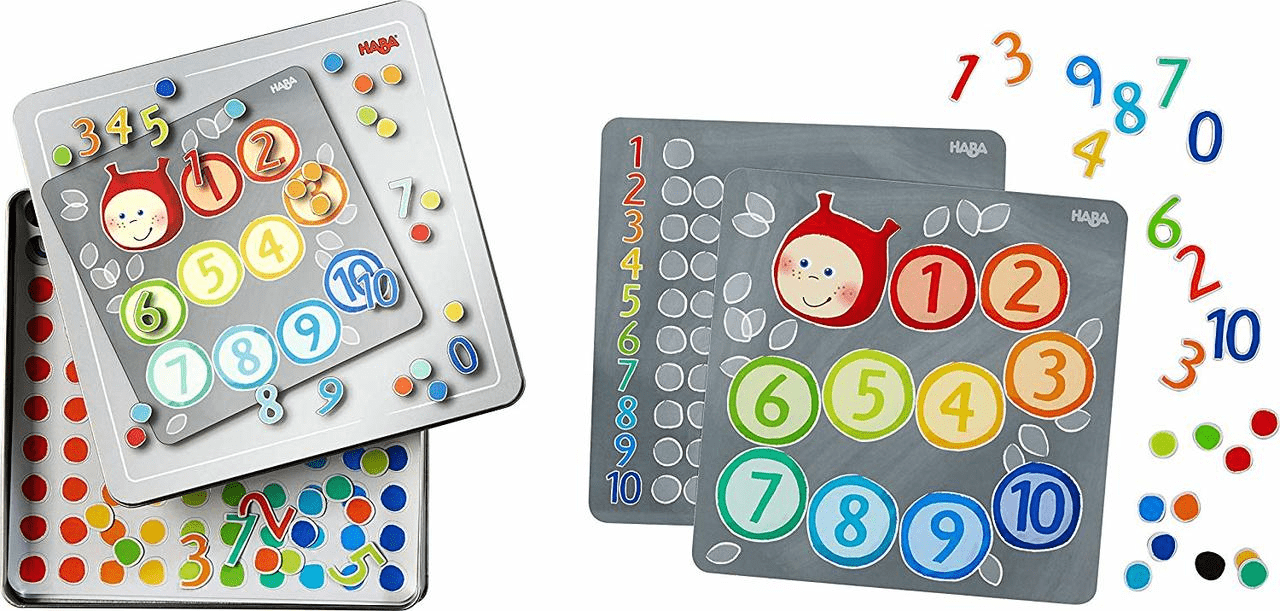 Magnetic Game Tin – Alphabet – These cheerful and colorful magnet games invite children to learn numbers or letters, to form their first words and define quantities – all via the medium of play. The practical metal box is playing surface and storage container combined, so that nothing gets lost when the game is taken on a family journey. Suited for Age: 5+ years and price is $14.99 each.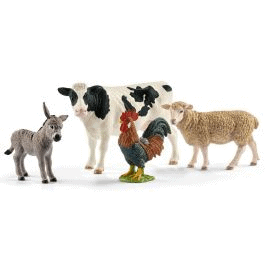 Farm World Starter Set – Children can become acquainted with farm animals in the Farm World Starter Set, or discover wild animals with the Wild Life Starter Set. The life-like Schleich animals with elaborate detail stimulate children to play creatively, allowing them to come up with their first imaginative stories of life on the farm, or adventurous stories from the wilderness of the safari. These small figurines fit into car cup holders, luggage compartments, or stroller pockets, making them the perfect toy to accompany you on your travels. Suitable for children age 3-8 years and price is $20 each.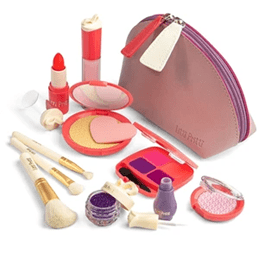 LittiCity Pretend Make Up – This is perfect for every little girl on your list. Pretend makeup play the no-mess way! Our Pretend Makeup Set looks just like Mommy's, but without the mess or expense. This 11-piece set includes a compact with mirror, blush, lipstick, lip gloss, glitter pot, eye shadow, nail polish, cosmetic bag, and three real brushes. All items are made from 100% safe plastic, foam, and rubber – so you won't be cleaning up any miss-applied lip gloss. MSRP: $24.99 and best for ages 2-5.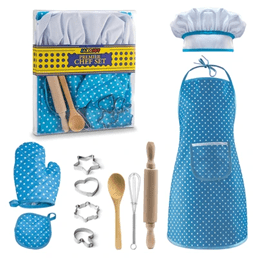 LittiCity Chef Set with Cookbook – Cook up some fun! Our chef kit contains everything you need for hours of cooking fun – real or imaginary. The chef kit includes an apron, chef hat, oven mitt, glove, whisk, wooden spoon, rolling pin and 4 cookie cutters, as well as a cookbook to get started. This set is the perfect addition to your real or pretend kitchen. Available in Pink or Blue. MSRP: $19.99 and best for ages 3-6.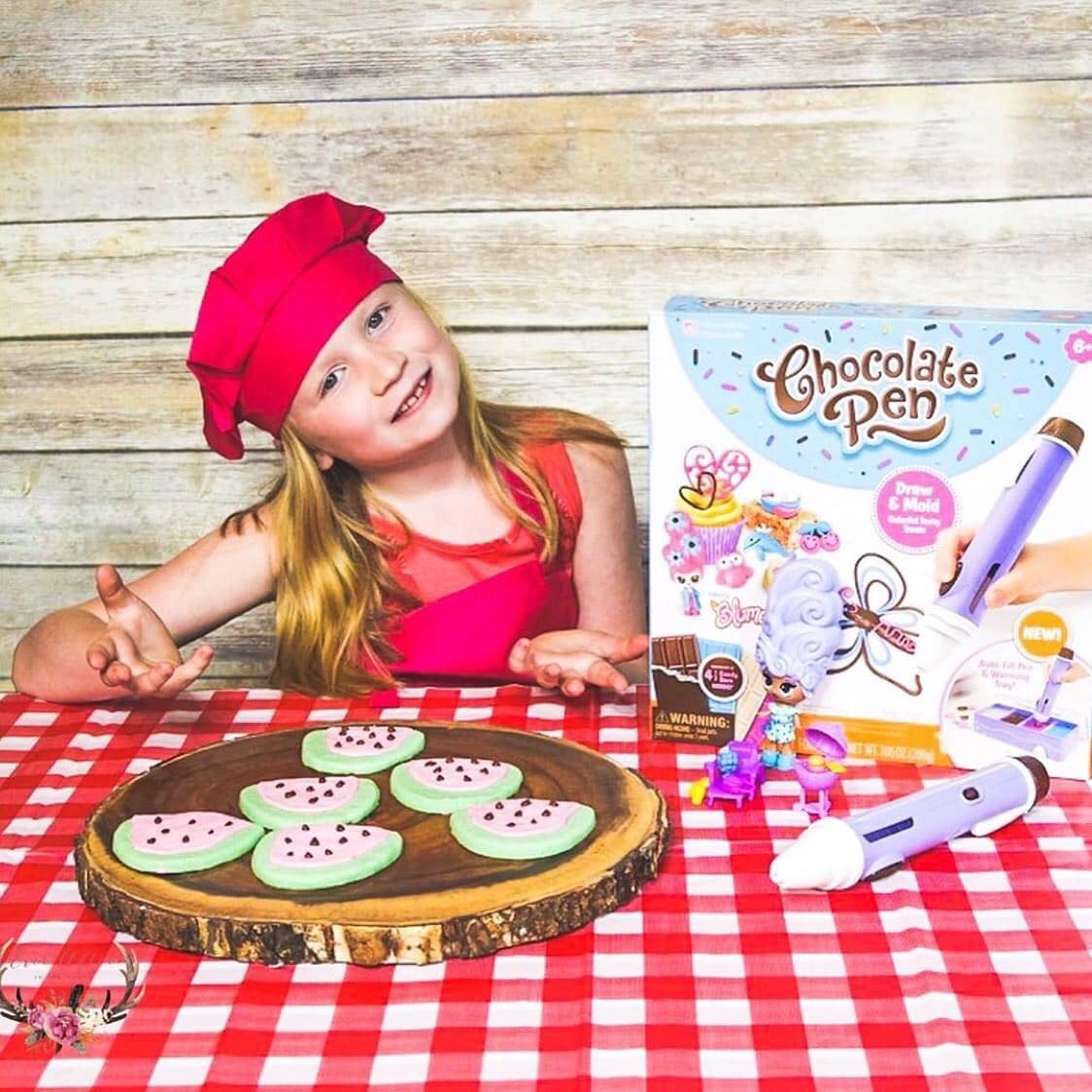 Chocolate Pen – The Pen that Writes in Chocolate! Draw In Chocolate and DIY Your Own Baking Creations! Does it get any better than this? Draw in chocolate and DIY your own baking creations with the newly updated Chocolate Pen! New kid-friendly design features a pen that automatically loads chocolate and a melting tray that keeps colors melted and ready to go. Kid chefs can draw their own shapes or create colorful treats with 40 mold designs, including bonus molds inspired by Blume Dolls. Candy creations harden in minutes. Comes with an equivalent of 4 ½ bars of chocolate produced in the USA! Recommended for ages 6 and older.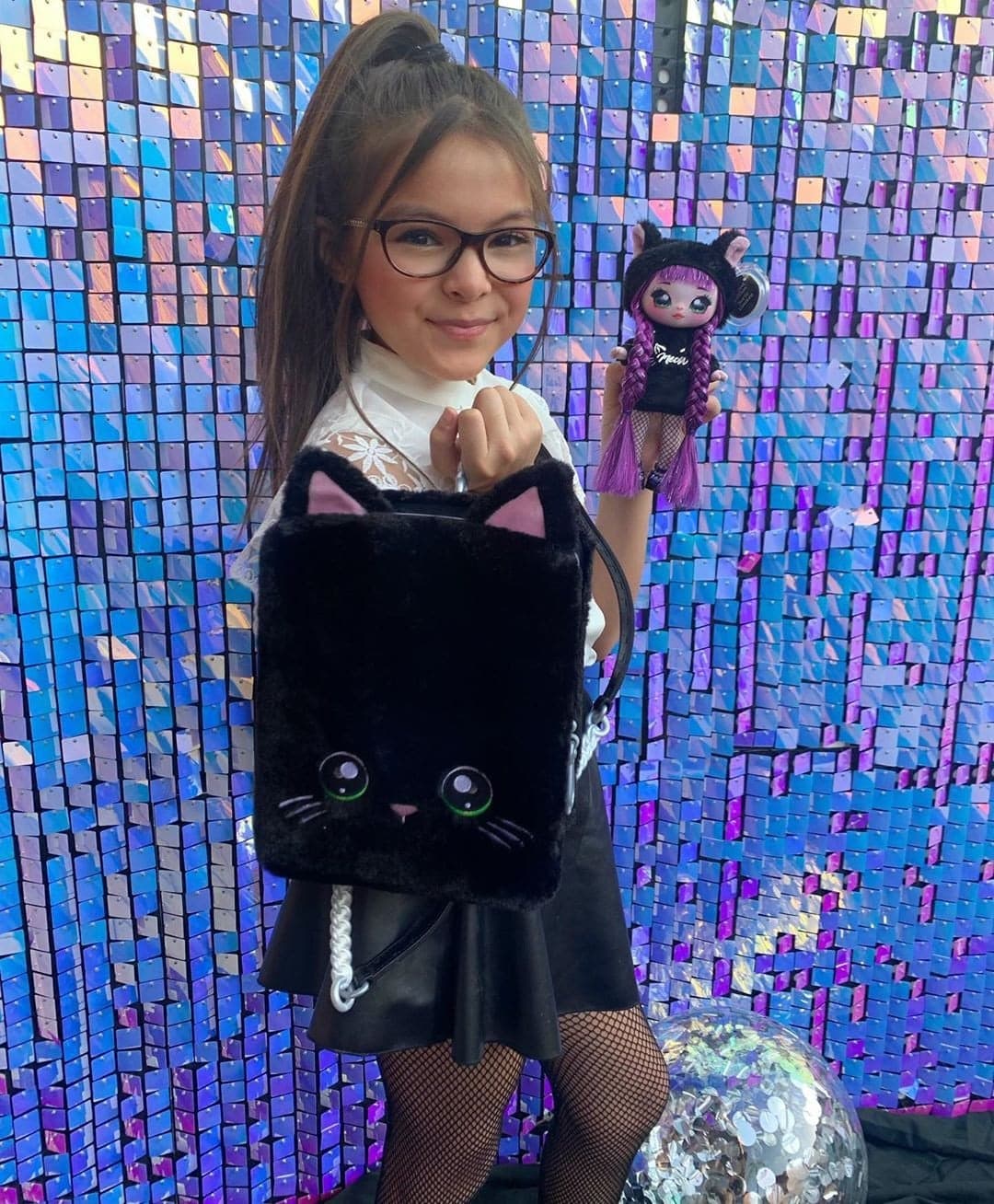 Na! Na! Na! Surprise 3-in-1 Backpack Bedroom Black Kitty Playset with Limited Edition Doll – This is going to be a great gift for every little girl on your gift giving list. Check out this 3-in-1: Backpack Bedroom Playset with Storage Closet and Limited Edition Tuesday Meow Doll in an exclusive outfit. Adorable, fuzzy backpack looks like a black kitty. Open up to reveal a cute bedroom playset with a real mirror, fold-out bed, closet with working drawers, pillows, blanket and hangers, all with cute, bunny details that match her personality. Exclusive Tuesday Meow doll comes dressed in an exclusive outfit and shoes. She's a beautiful soft fashion doll with gorgeous long hair and a cute, fuzzy kitty hat.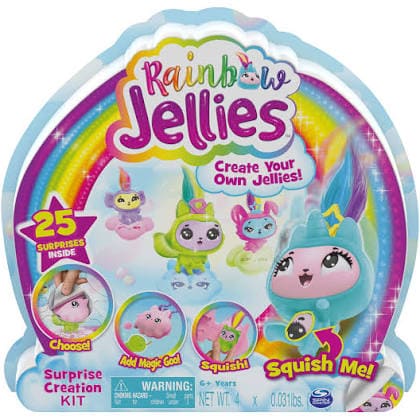 Rainbow Jellies – This is the cutest gift idea! I know kids will love this one. Make 4 squishy characters. This surprise creation kit includes everything you need to make 4 of your very own custom-made Rainbow Jellies – glittery, squishy, totally adorable collectible characters! Peel open the pods on the box to reveal 25 different surprises! Discover cloud molds, cute faces, colorful hair, keychains, charms and glittery magic goo to make your own Jellies! Choose a face and hair and put them inside a cloud mold, close it up and add the magic goo! In 45 minutes, you'll have a super cute Rainbow Jelly.
We hope you enjoy this Christmas Gift Guide for Kids 2020. Be sure to check out all of our Holiday Gift Guides.
Stockpiling Moms can be found in all your favorite places. Hop on over to Instagram and follow the fun. We love posting memes, family fun, travel, and whatever we are feeling that day. Pinterest is also an amazing place to visit Stockpiling Moms. This is where you can pin all your favorite articles from our Food, Travel & Lifestyle Blog.
Melissa is a football and soccer mom who has been married to her best friend for 24 years. She loves sharing recipes, travel reviews and tips that focus on helping busy families make memories.