Holiday Gift Guide for Adults 2021
We are sharing our Holiday Gift Guide for Adults 2021 to help you with your gift giving list! Christmas is right around the corner and if you are having a difficult time coming up with creative gifts we are here to help!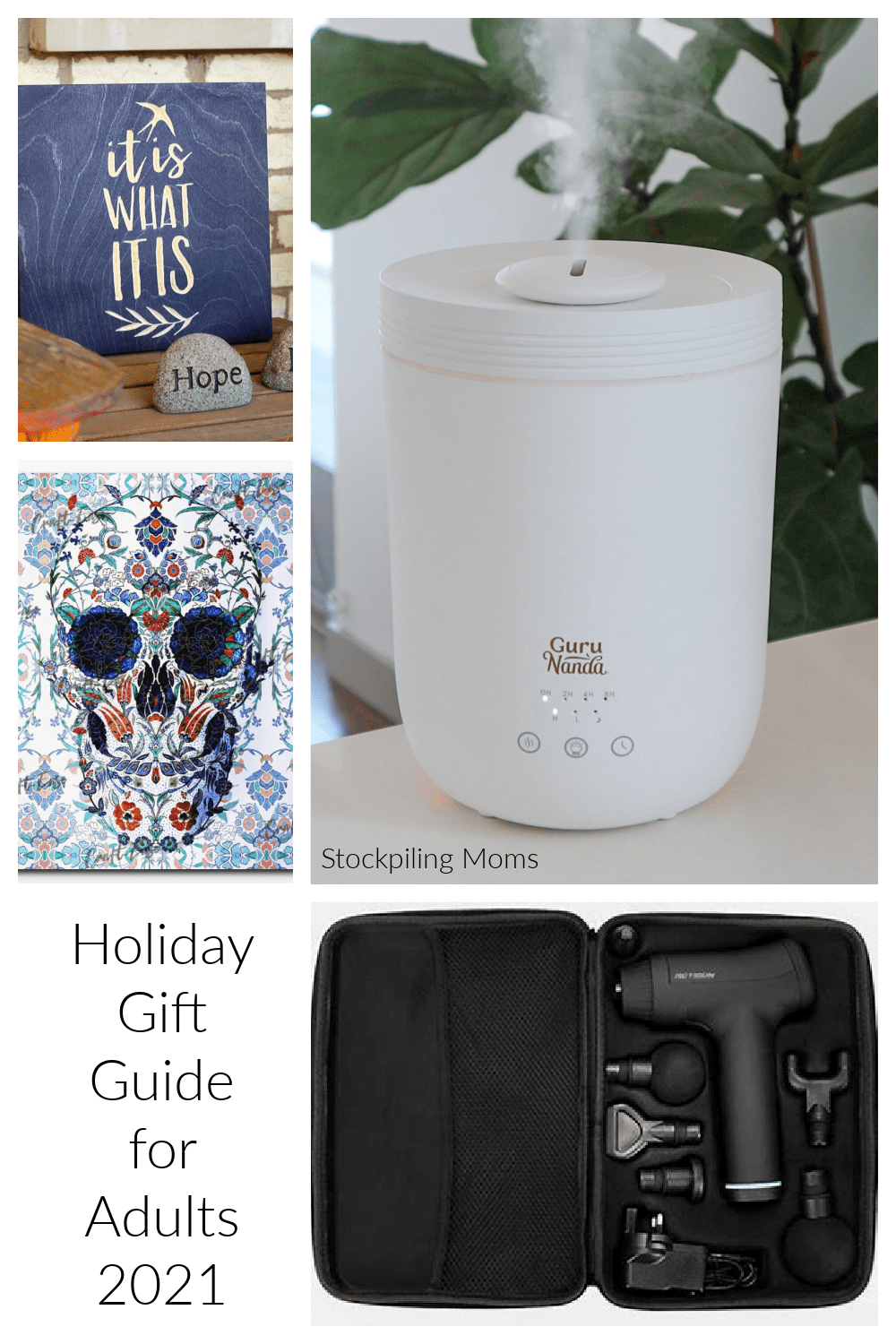 There is nothing worse than striking out when it comes to gift giving. Don't find yourself out wandering around on Christmas Eve shopping for a last-minute gift. Especially this year with the difficulty in obtaining items shipped.
Holiday Gift Guide for Adults 2021: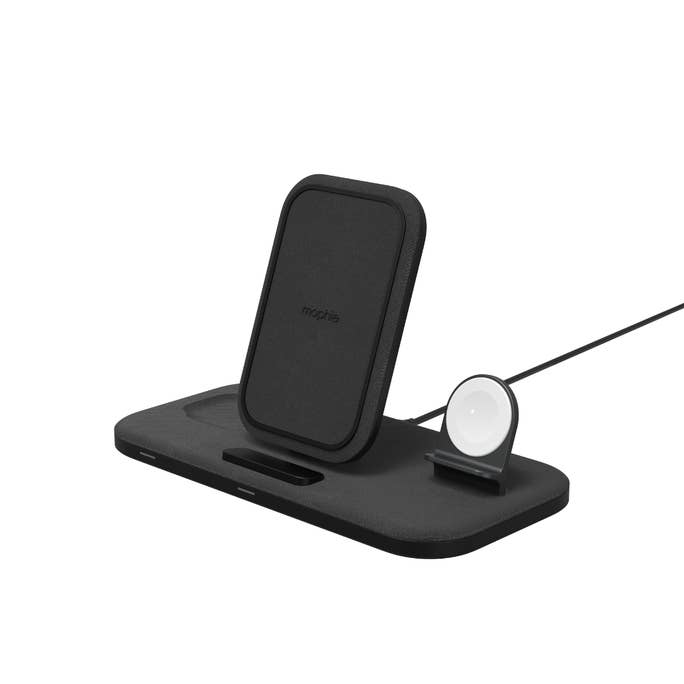 3-in-1 wireless charging stand by zagg- Seriously this is the best gift that keeps on giving all year long! I just received one and I absolutely love it. It keeps all of my devices in one spot and always ready to go! It is a wireless charging stand for iPhone, Air Pods Pro/ Air Pods, and Apple Watch! Priced at #129.99 this is the perfect gift for every tech savvy person on your list. It is an absolute game changer. I used to have multiple cords and my devices would often not be charged fully in the morning until I got this.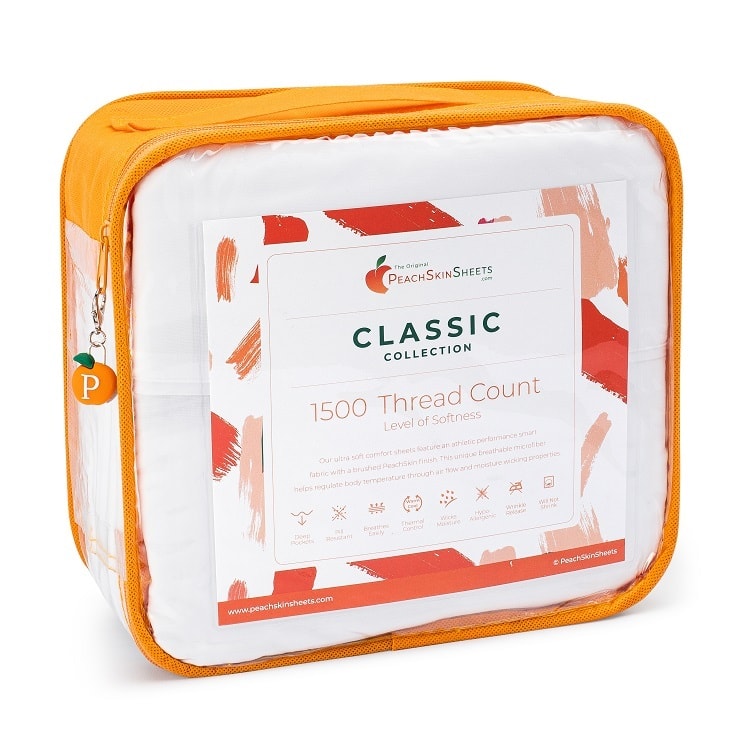 PeachSkinSheets – We love these sheets! They are seriously hands down our favorite and the price is right! The perfect gift for the women in your life. They are GREAT for hot sleepers! Breathable, ultra-soft, anti-pill and anti-snag bed sheets featuring thermal control and moisture management properties…warm sleepers stay cool, and cool sleepers stay cozy.
The durable athletic grade performance SMART fabric wicks away moisture to keep you drier and more comfortable. Best of all, they have a luxurious 1500 Thread Count level of softness with a brushed PeachSkin finish on both sides.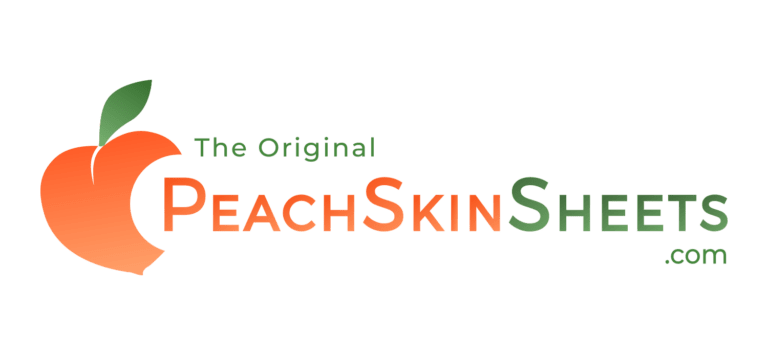 PeachSkinSheets have a wrinkle release that is activated in the dryer on medium-to-medium high heat in about 20 minutes after washing. Available in Split King, Split Head, Cali King, King, Queen, Full, Twin and XL Twin and XL Full. Seriously they feel like they are hugging you while sleep! It is amazing and the only problem is you won't want to get up in the morning.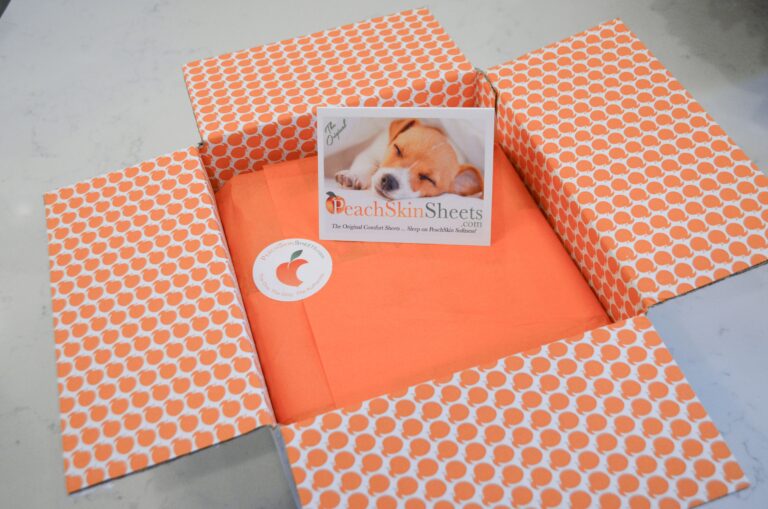 Plus, the price is fabulous! Prices start at $65! They always have 3 Colors of the Month priced at $65 for any regular size sheet set and $85 for split king and duvets. The regular sale price is $85 for any size set while split king/adjustable and duvet specialty sizes are $105. Check out all of the awesome colors available! Here is the link to the current Colors of the Month. We are in LOVE with these sheets! They are the most comfortable sheets we have ever slept on!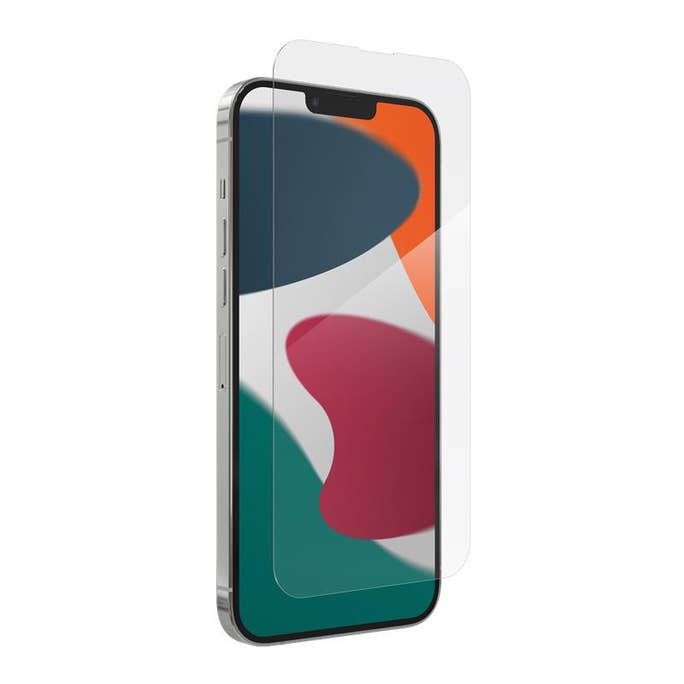 Glass XTR – If you have an iPhone, you need one of these! Get Edge-to-Edge Protection with D3O, Blue Light Filter, & Maximum Touch Sensitivity for the iPhone 13 Pro Max. It's an absolute game changer. They have completed 3rd party testing and the data definitively shows the product is the strongest on the market. It is hands down the best screen protector available anywhere. If you are like me and have a tendency to drop your phone this is a MUST. Glass XTR is the most advanced screen protector zagg has ever created. Reinforced with D3O®, this seamless, edge-to-edge screen protector has an enhanced Eyesafe® blue light filter. Glass XTR has been optimized for gamers with a nano-coating for fast, frictionless play and maximum touch sensitivity. Priced at $59.99.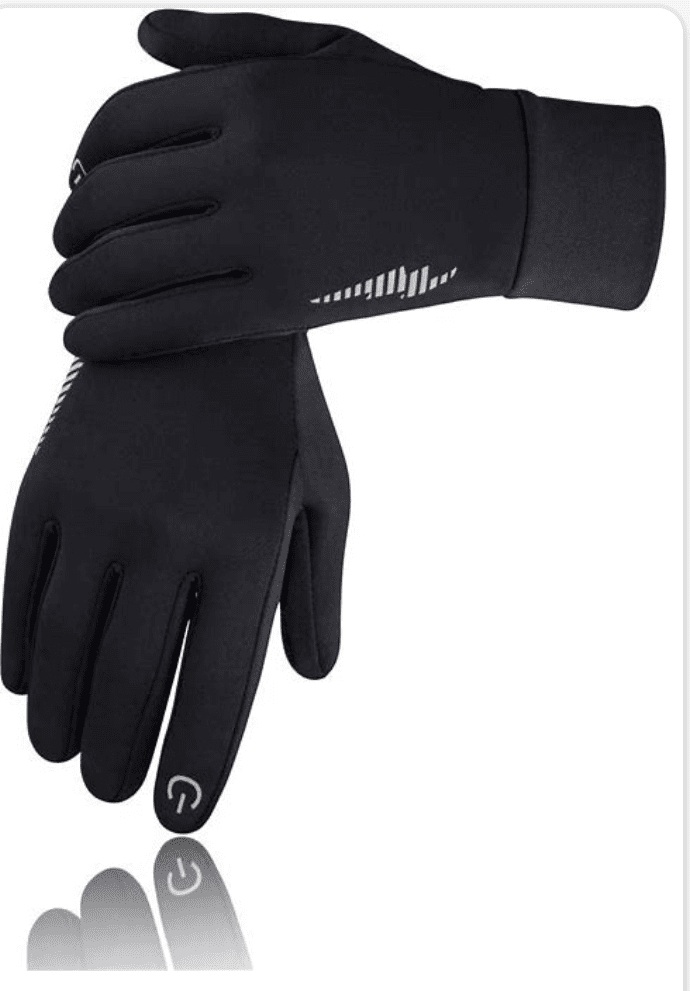 Winter Gloves – These are must for gift giving and these are the best! SIMARI Winter Gloves for men and women. They are anti-slip and have touch screen design. The perfect gift for friends and families. With the unique and sensitive touchscreen fingers capability, the SIMARI touch screen gloves are compatible with iPhone, iPad, computer and other intelligent equipment. You can freely texting, typing, play games, click smart watch and GPS panel of cars with the SIMARI phone gloves. I love to wear these when I am on the soccer sideline.
The SIMARI winter gloves are made of 95% Polyester and 5% Spandex, with the warm Flannel lining and an elastic cuff, enhancing the warmth and elasticity. They keep your hands warm and comfortable in cold weather. The gloves are perfect for cycling, running, driving, motorcycling, walking, riding, hiking, climbing, golfing, fishing, shooting, workout, training, working, sports outside in winter, spring or fall. Available on Amazon for only $15.95-$16.98 depending on which color you select. Save 30% off with Code: Glove102 (25% off code + 5% coupon). Price after Code: $11.17-$11.89. Valid through 11/30/2021 11:59 PM.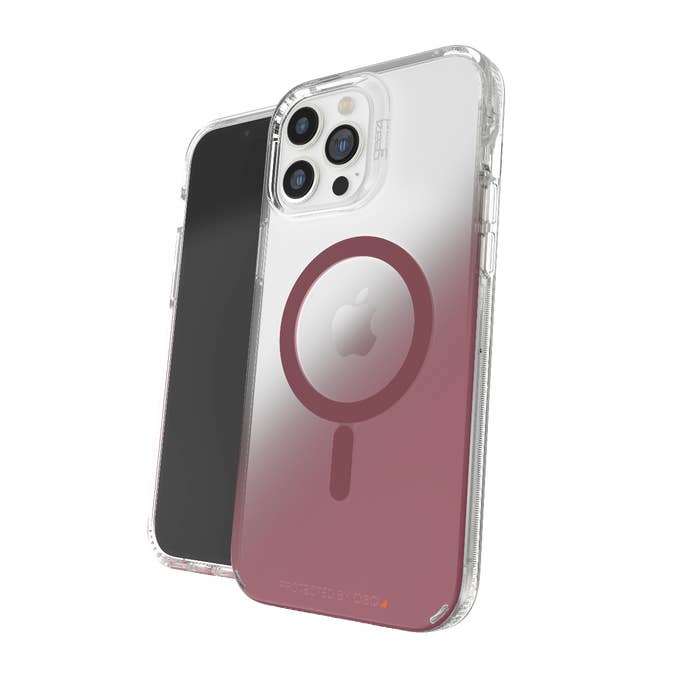 Milan Snap Phone Case for the iPhone – You can't go wrong with this! Choosing a case that will protect your phone and that is stylish is hard but zagg has you covered. Runway looks plus street-proven strength, Milan Snap has it all. This MagSafe compatible case protects your phone from drops up to 13 feet. The transparent Milan Snap is made with D3O® Crystalex™ which means it's scratch-resistant and won't yellow. The case has a vibrant color gradient and elegant detailing that highlights the magnetic technology. Priced at $49.99. I love the look of this one! It is compatible with the 3 in one charging stand too!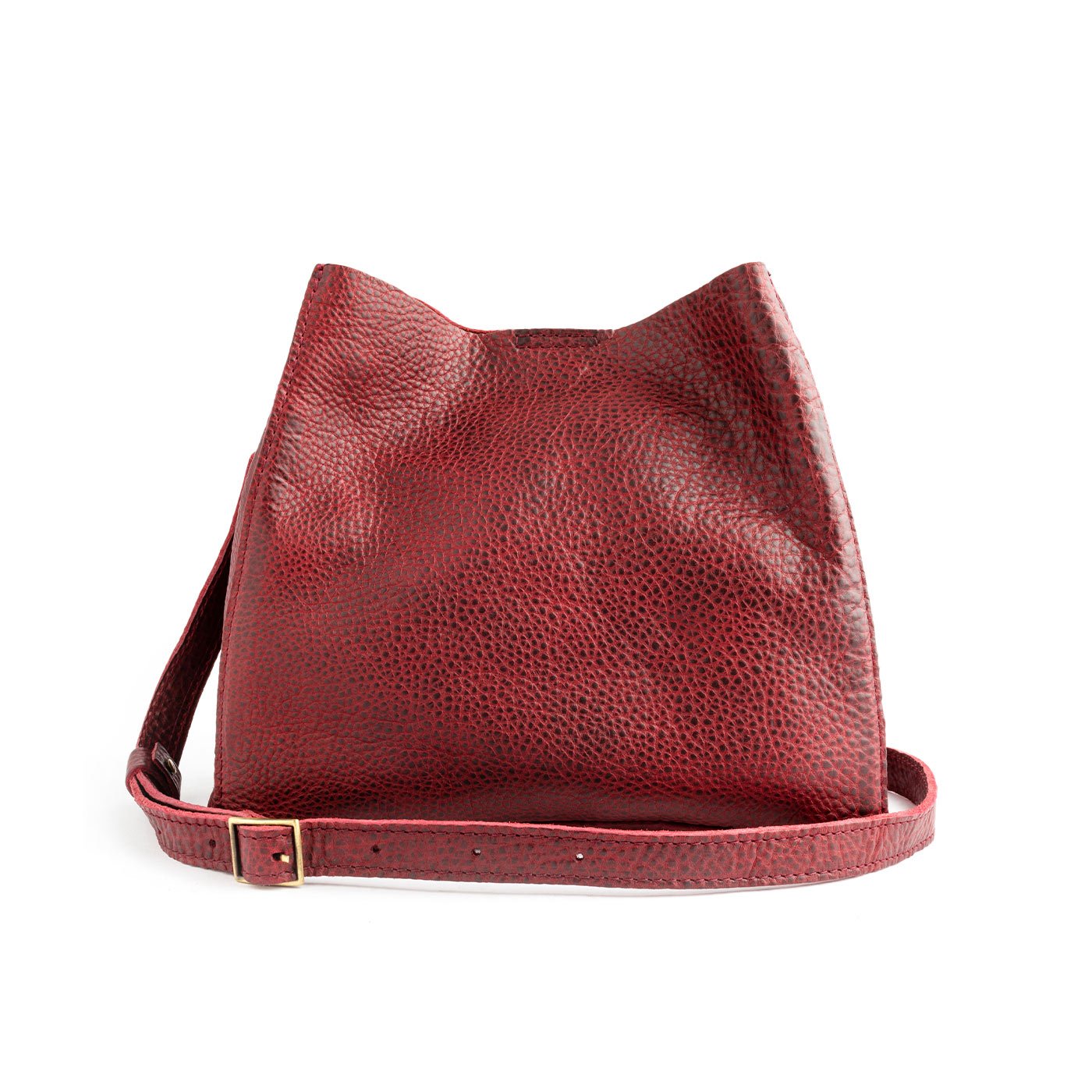 Butterfly Bucket Bag – The sleek design of this Butterfly Bucket Bag is so soft but keeps you organized. Featuring two inside pockets and a spacious interior to hold everything you need to transition seamlessly from day to night. The adjustable crossbody strap fits comfortably allowing you to move effortlessly hands-free. This is the perfect gift for every woman on your list. I am in love with this color too! They have lots of other styles and a variety of prices too.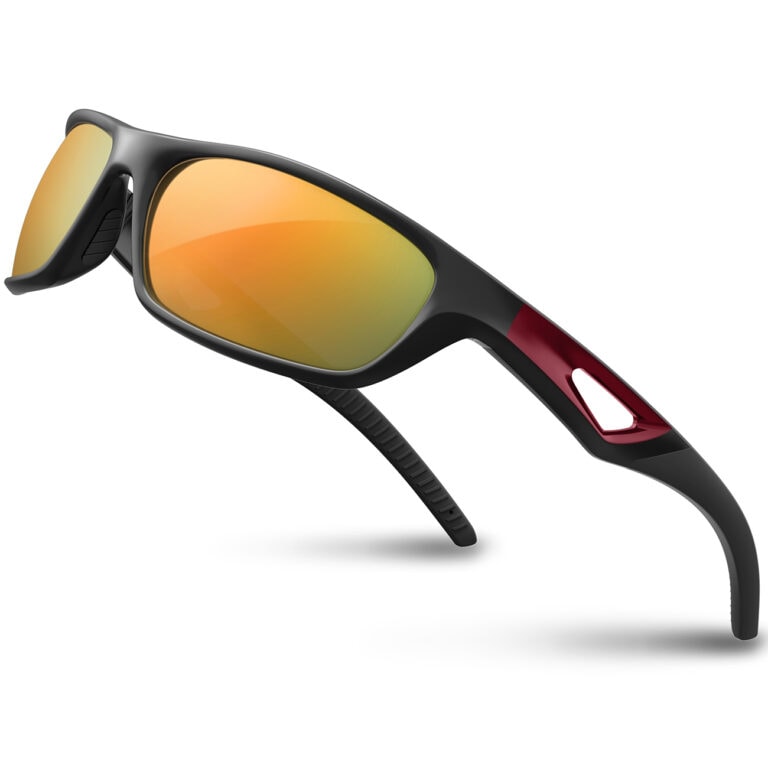 RIVBOS Polarized Sports Sunglasses – These are best gift! My son has a pair and loves them! He turned 16 this year and loves to drive with them. Best of all they feature an unbreakable frame. They are a plastic frame with a polycarbonate lens and are polarized. What he really loves is the mirror coating. They are high grade quality but are super lightweight.
They offer 100% UVA & UVB Protection against the sunlight filtering 100% of all UVA/UVB/UVC and harmful blue light up to 400nm. They restore true color, eliminate reflected light and scattered light and protect eyes perfectly. I like that they are packed in a hard protection portable case and pouch. He has broken a few pairs of other sunglasses in the past and these are great quality. Priced at $21.98-$22.98. Save 30% off with Code: RIVBOS831. Price after Code: $15.38-$16.08. Coupon expires on 11/21/2021 11:59 PM.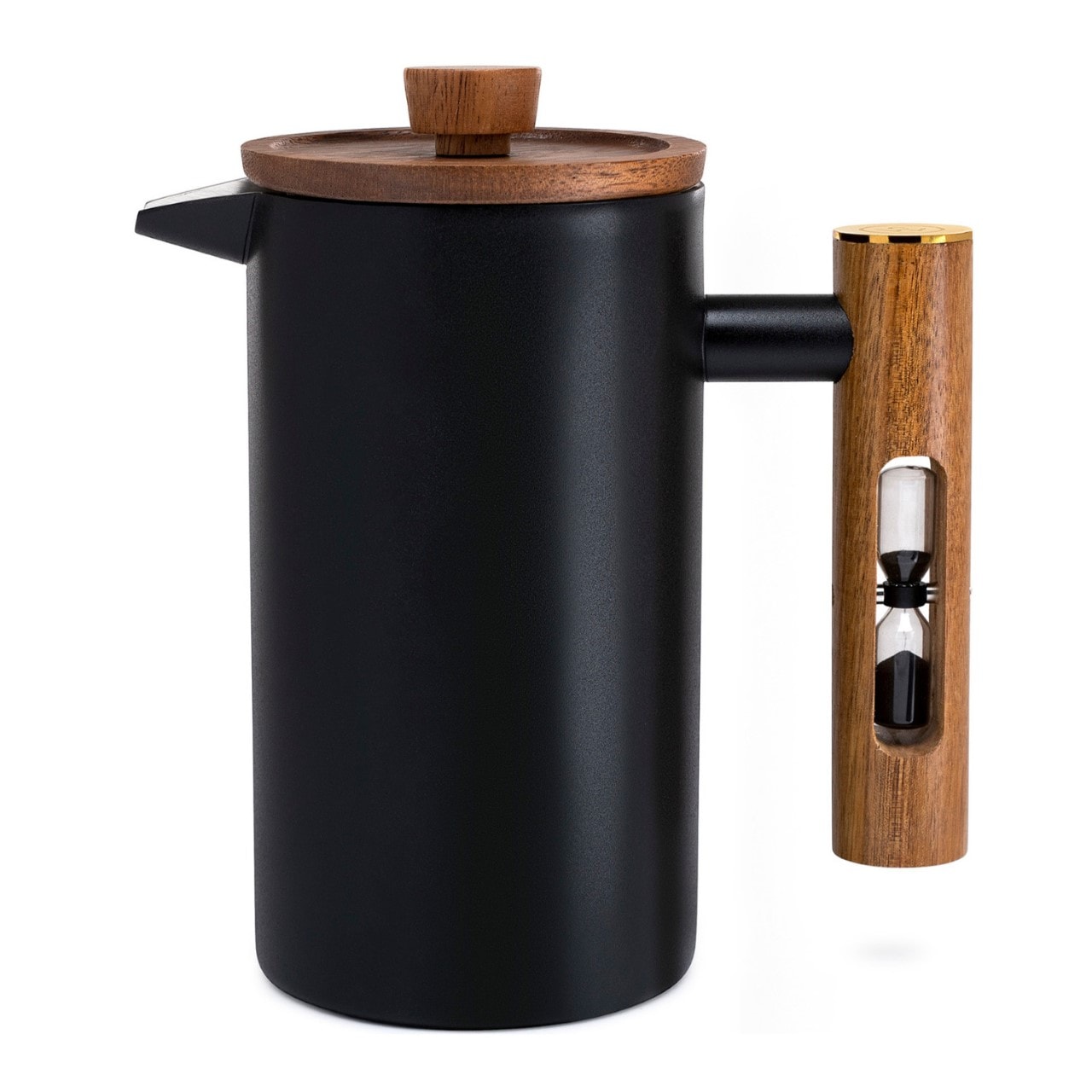 French Press – Coffee fans will love the 34-oz. large double-insulated model (check out the handle's built-in 3-minute hourglass timer) or the handy 16.5-oz. Travel model. My husband switched to French Press coffee a year ago and has never looked back! He would love this model with the built-in timer.
I love the premium quality craftsmanship and double-screen filtration system removes more sediment. This is something he mentions that happens easy with lesser quality styles. It is lightweight, portable and durable which makes it perfect for travel (he always takes his when we travel). It features stainless steel double-walled insulation and keeps coffee hot up to 60 extra minutes. The 3-minute hourglass timer built into the handle is my favorite part. Plus, it is cool to the touch. Available at Amazon.com. Use STOCK20MOMS to save 20%.

Bamboo Sheets – If you are a looking for a luxurious gift idea this is it! Sustainable lifestyle brand ettitude just launched special gifting bundles for the holiday season of their sustainably made bedding, sleepwear, bath ware and accessories made from the world's first CleanBamboo™ fabric. These are the best sheets and so comfy! Ettitude has products for women and men to make everyone feel cozy and refreshed for the holiday and new year. If you haven't tried bamboo sheets you are truly missing out! They are the best ever.
You spend 1/3 of your life in bed! CleanBamboo™ doesn't just feel incredible on your skin, it's also hypoallergenic, free from harmful chemicals and temperature-regulating to support sleep health. They recently added new seasonal palettes to its signature sustainable bedding collection and its best-selling bath collection including hand and face towels, bath towels and sheets, towel sets, robes and bundles. I love the gift of bamboo sheets for Christmas! It is sure to make everyone happy on your gift giving list.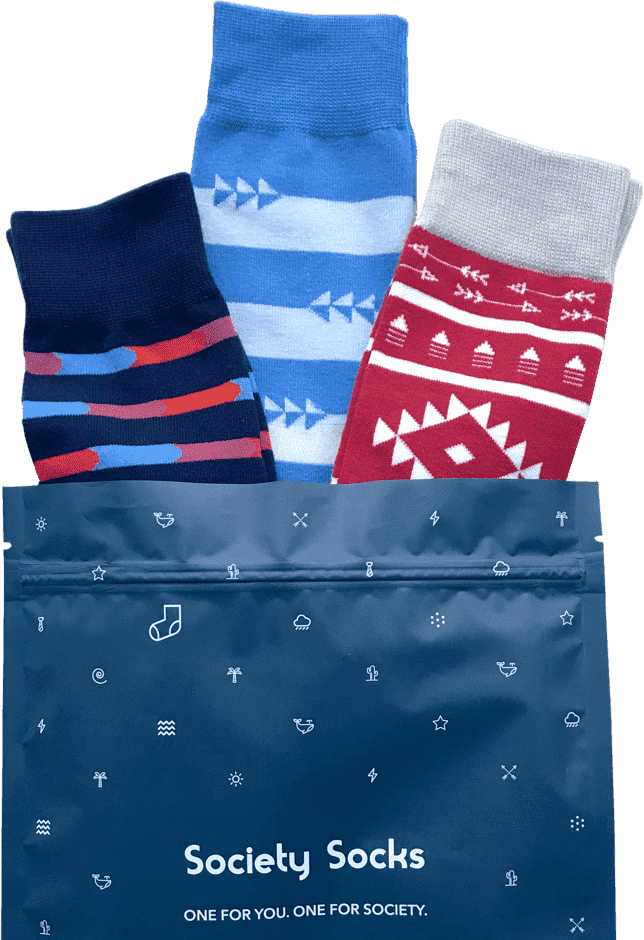 Fun Socks – Look no further than this Christmas gift idea from Society Socks! I mean there is nothing better than a fun pair of socks. My son loves to wear fun socks and when I saw this subscription box for socks from Society Socks, I thought what a fun and useful gift idea for all the men on your list! Best of all you can customize this as a gift or personal sock subscription and choose your length. It is a very useful gift idea but fun too! In fact, my son says that these are the most comfortable socks he has EVER worn! You can do a onetime gift or subscription. It is the gift that keeps on giving!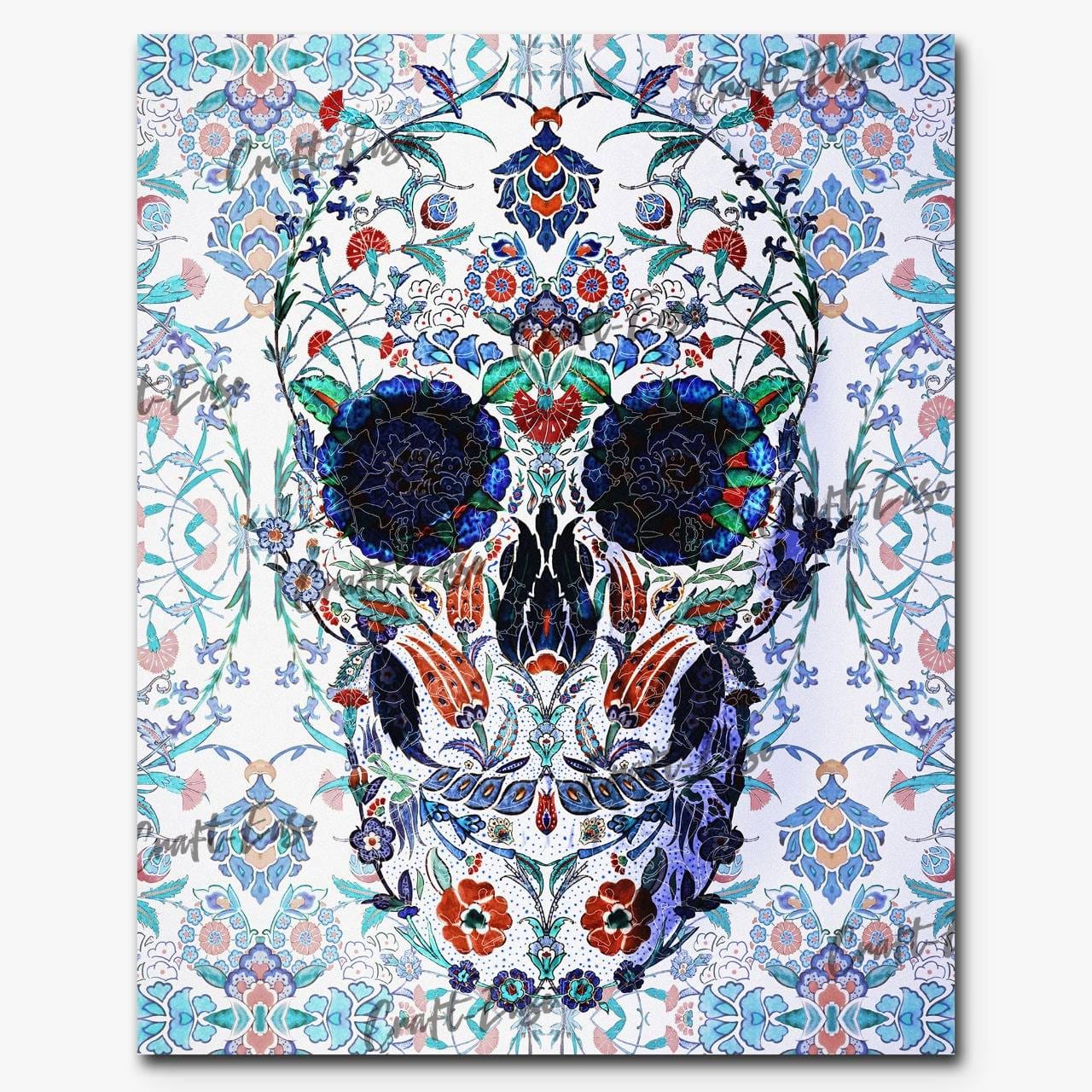 Paint by number or a diamond painting kit – If you haven't tried one you are missing out! This has become a favorite since the pandemic hit for us. It is a great way to pass the time and use your creativity. It is for all ages too!
Craft-Ease, only works with independent artists, licensing their art and promoting them online. they promote Art Therapy to their customers, paint by numbers and diamond painting is a very relaxing activity that can help alleviate stress and helps to cope with anxiety. You can shop online at Craft-Ease.com.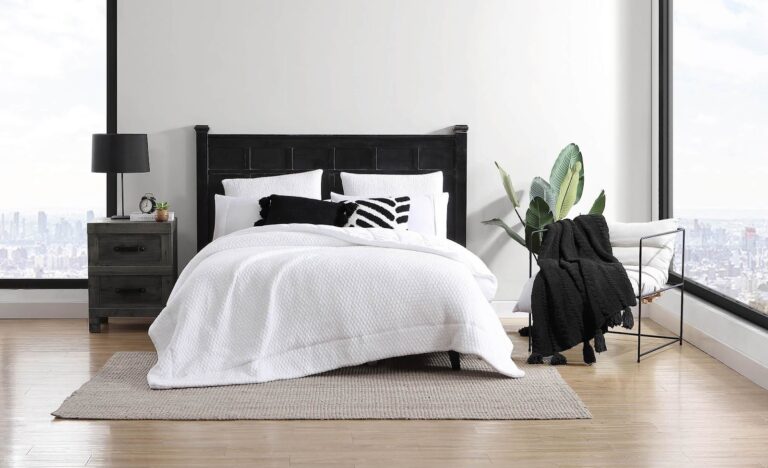 Snug Basketweave Comforter by Sunday Citizen – There is nothing better than a new comforter when it comes to some of my favorite things. Sunday Citizen is the maker of the world's softest housewares. The have a new Snug Basketweave Comforter. It is a twist on their best-selling classic Snug Comforter. Made with their signature material, it has some texture for extra comfort. Their Snug Euro Shams add volume to any bed, giving it a lush relaxation. Available in taupe, white, grey or clay options have been added to their collections.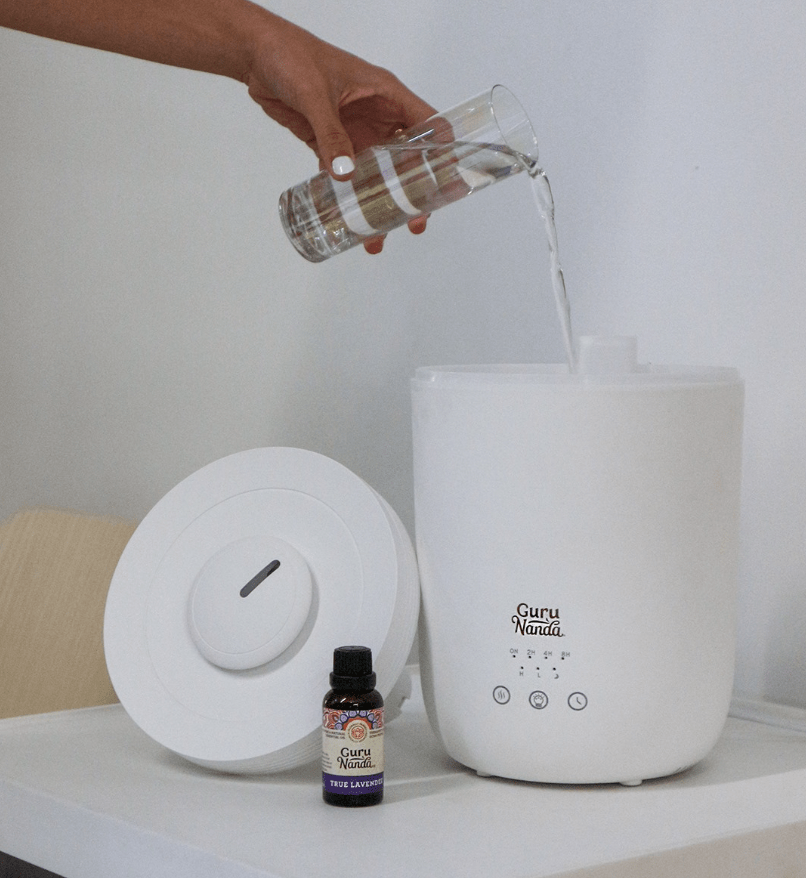 Guru Nanda's Halo XL – I LOVE this! Not only is it an essential oil diffuser but also a full-function humidifier to help eliminate dry air. It has an unmatched run-time of up to 22 hours per fill and has convenient top fill design for ease of use and quick cleaning!
This 2-in-1 Ultrasonic essential oil diffuser and humidifier emits a powerful, room filling fragrance while humidifying simultaneously! It features shut off mist timers, optional light modes, sleep mode and an automatic safety shut off. Pair this with a box of Guru Nanda's tried and true single note essential oils for the ultimate gift! This is a must have for winter.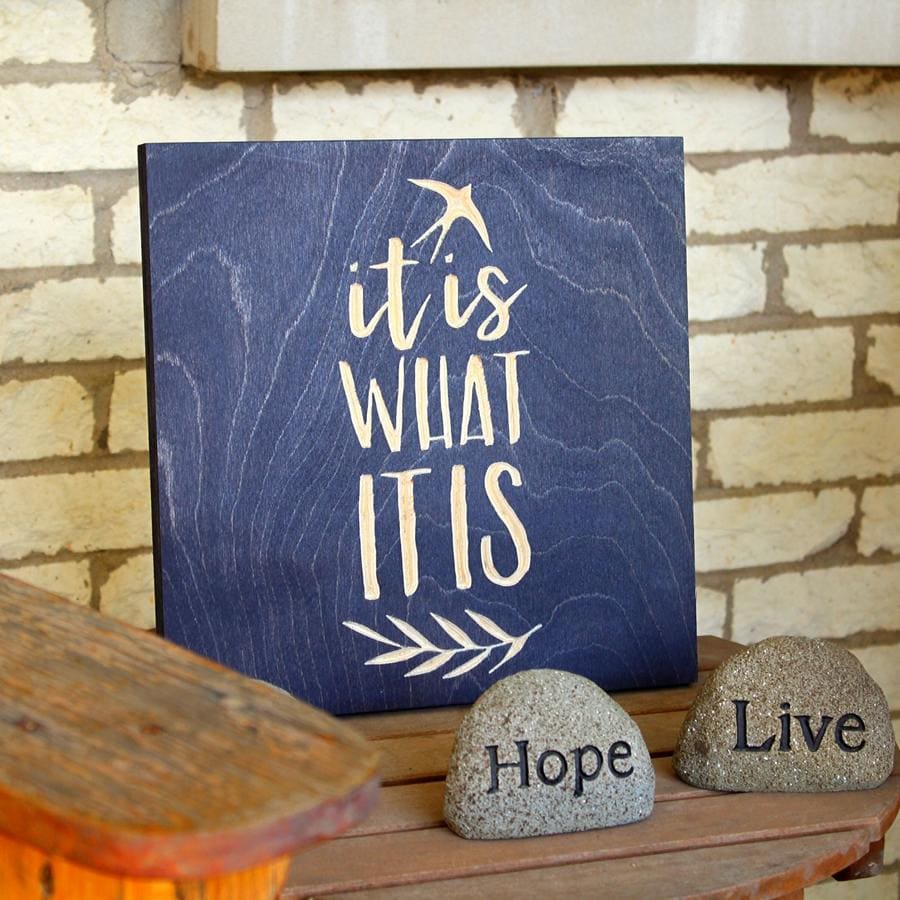 True Stock Studios – Makers of gorgeous and fun handmade carved wooden art and holiday decorations inspired by the seasons and the good vibrations of life. You have to check these out! I love the "It Is What It Is" sign. Made in the USA, with free shipping and a money back guarantee you can't go wrong! Save 25% off when you use the code Stockpiling Moms at checkout. If you don't know what to give someone on your list these signs are a fantastic option.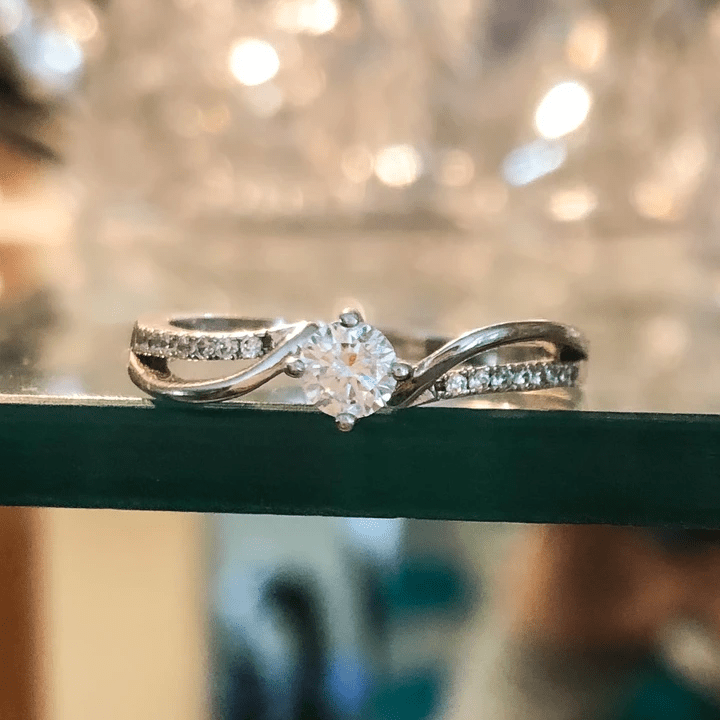 Starlette Galleria's Asymmetrical Stackable Ring – We love this beautiful ring that features a .25 carat round cut stone that is trailed by more petite stones set in the certified 925 sterling silver band. This unique band is plated in rhodium and the 100% simulated diamond material (AAA CZ) stones are set in a prong setting. It is the perfect and affordable gift idea.
You can pair this ring with one you already have or feel free to rock it solo by itself! No matter what you decide to do, this ring will be there to make sure you're feeling your best this holiday season and all winter long. It makes for the perfect gift for every woman on your list.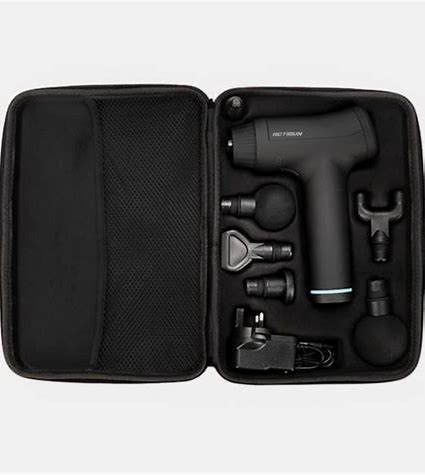 Actigun – This is the gift to give this year! It is a personalized massage gun with an AI Chip installed. It is made for your physical needs and applicable to all your body parts. Once Actigun is started, the AI chip will react to the condition of your muscles and provide the exact percussive strength you need with a humanized-interactive experience. It comes with 4 and 6-speed settings, 20-gear controls, and 5-replaceable massage heads! They have 2 types of massagers at an affordable price. If you have no idea what to get the men and women on your list this is it!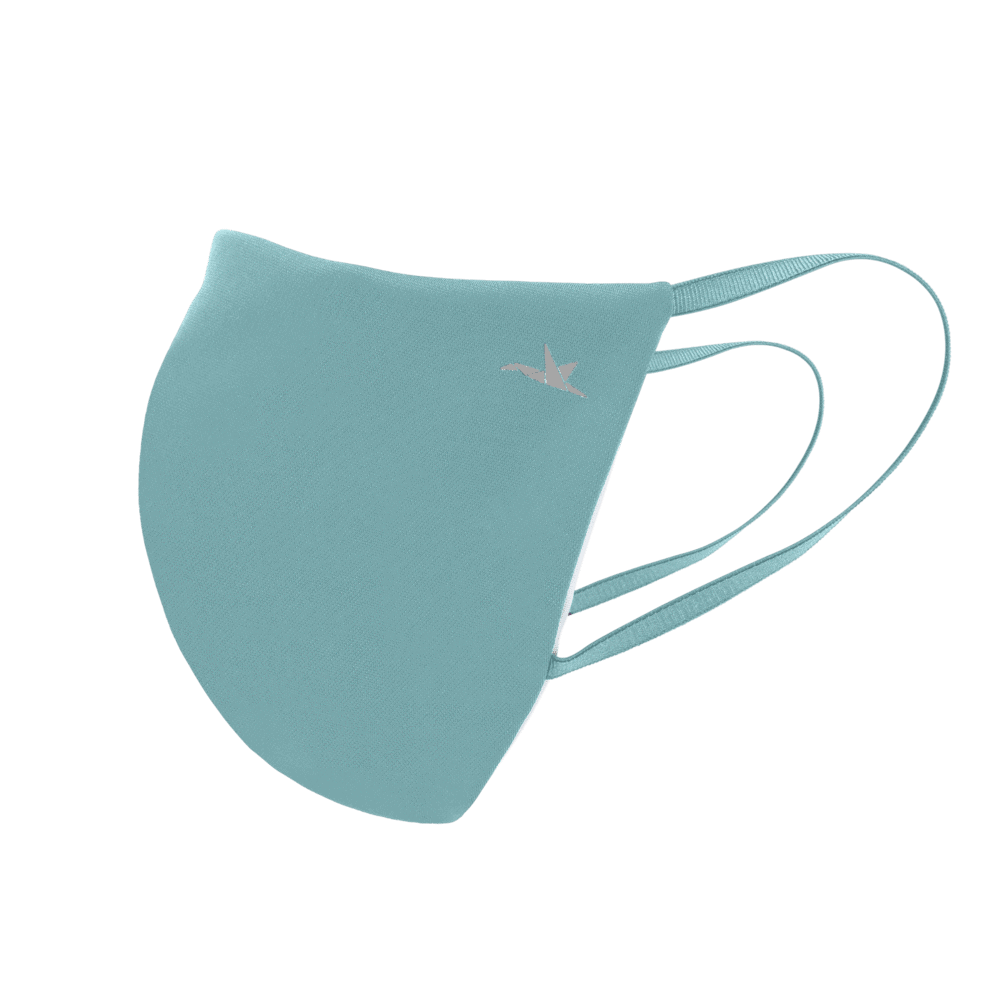 OURA Face Mask – I am always looking for the perfect face mask. The Air Mask 2.0 brings you the best protection alongside ultra-breathability. Featuring our classic design, the Air Mask 2.0 has advanced technologies that make it extremely breathable while still maintaining high filtration. This reusable mask has been independently tested by Intertek and Nelson Labs to show > 99.9% filtration of viruses (VFE) and bacteria (BFE) with an N95 filter.
But it doesn't just filter particles, the Air Mask 2.0 kills germs. Combining premier design and self-sterilization technologies, this mask provides unique protection from harmful pathogens in the air with its laboratory tested antimicrobial effects. The Air Mask 2.0 comes with its own self-sterilizing travel pouch so you can store your mask away when it's not in use. Made in the USA. You should consider one for everyone on your Christmas list this year.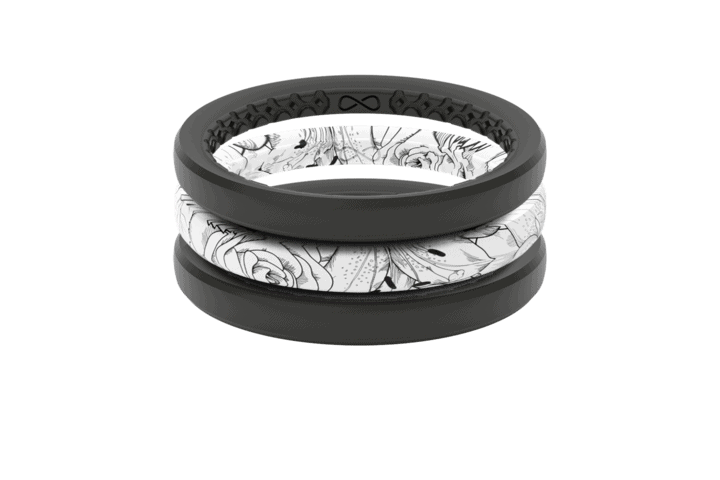 Women's stackable rings – I LOVE groove rings. I switched over to wearing these four years ago and never looked back. Normally I wore the traditional groove ring until the stacked came out. I love the look. They are so comfortable. Three gorgeous rings give you options for that perfect combo!
The inner grooves allow air in and moisture out with a specially designed contour to give you maximum breathability and performance. They are light, stylish, perfectly matched, the Air Rose trio perfectly balances many outfits. Perfect for the gym, the boardroom, or the mountains, even these elegant rings contain our patented, breathable grooves. You have to give it a try! Makes a great gift idea and they have styles for men and women.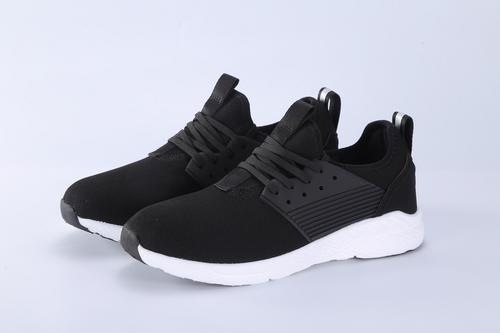 Loom Waterproof Sneakers – Are you looking for the perfect waterproof sneaker? Roam outside in any weather with Loom Waterproof Sneakers that will keep your feet dry in any condition. They are well-cushioned, impact-resistant, and has breathable upper material, making sure that your feet are fresh and comfortable at all times. Perfect for the athlete or outdoorsman on your list. Available in both men's and women's sizes. The color choice is either black or white. These shoes are also so comfy! You can save 10% OFF with a Site Wide Discount, using the code SPM10.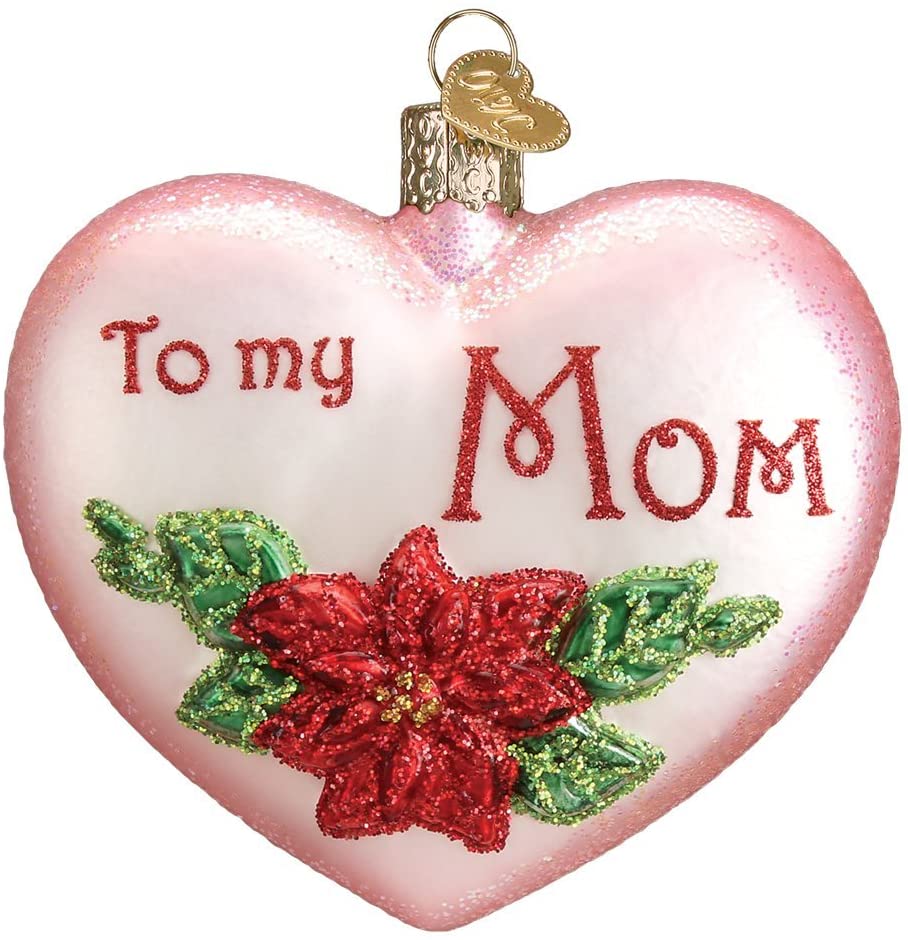 Unique Glass Ornament – Mom is such an important part of your life, but chances are there's a question mark next to her name when it comes to gift-buying. She's so hard to shop for! Old World Christmas has come to the rescue with our top ideas of the best gifts for your mom this Christmas. These are available at Old World Christmas. You could gift this to her on an ornament stand that you pick up from Amazon.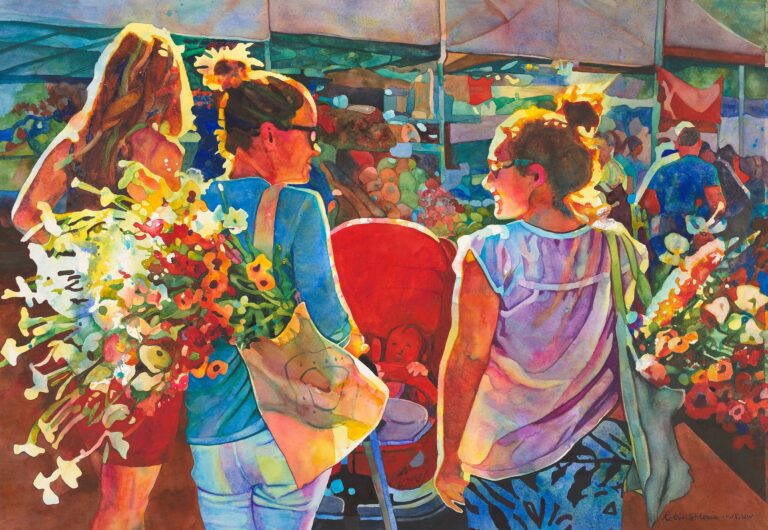 Sunlit Studio Puzzles – Glows with rich, deep, transparent watercolor and come with a full-size glossy poster of the image, to make it even more fun to put together. Artist Robin St. Louis has created the first-ever line of watercolor puzzles, born from her own artwork. As a painter for the past 30 years, Robin has used the bright California sunshine as inspiration for her internationally award-winning watercolor paintings. During the COVID quarantine, she saw a void in the market for fresh, vibrant contemporary art puzzles, so she designed a line of puzzles (500-pieces and 1000-pieces) from her original paintings. These are absolutely gorgeous! The perfect gift idea.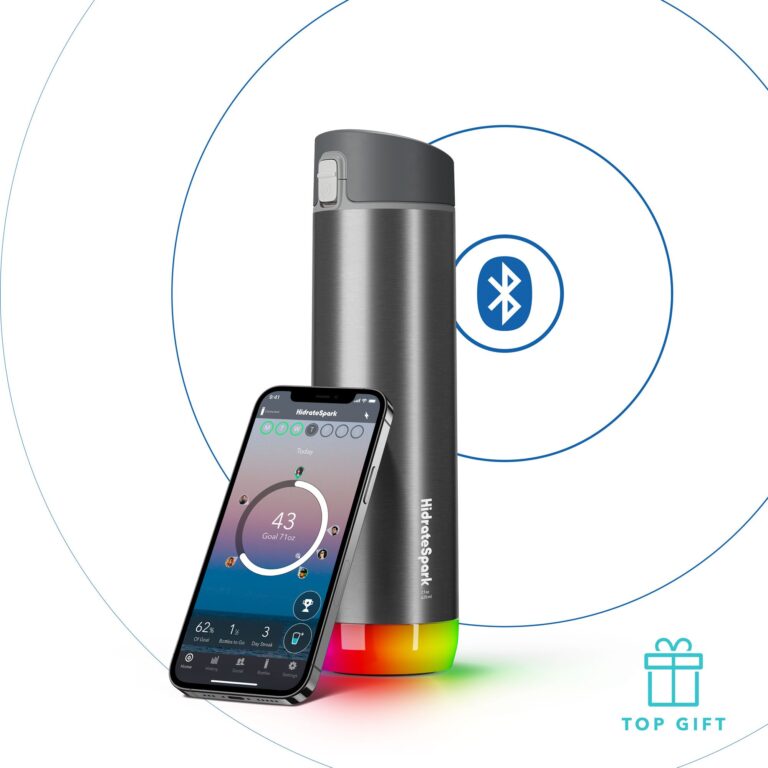 HidrateSpark – This is an awesome water bottle! My husband bought me one and I love it! It is a Smart Water Bottle to improve overall health and wellness through proper hydration. Sending hourly glow alerts to remind you when to drink, HidrateSpark's Tap to Track technology allows you to track a full bottle and daily water intake with the free HidrateSpark App. Add a bit of color to your hydration by choosing one of the seven preset glow colors, which glow every hour for a 12-hour period to help you stay on track and build a lasting hydration habit.
With the free HidrateSpark App, you will get a customized hydration goal based on a variety of different facts, can track your water intake, connect with friends, compete in challenges, earn trophies, and so much more. Easily integrate the HidrateSpark App with Apple Health & Apple Watch, Fitbit, and more fitness trackers to get the most out of your hydration tracking. Prices range from $19.99-$69.99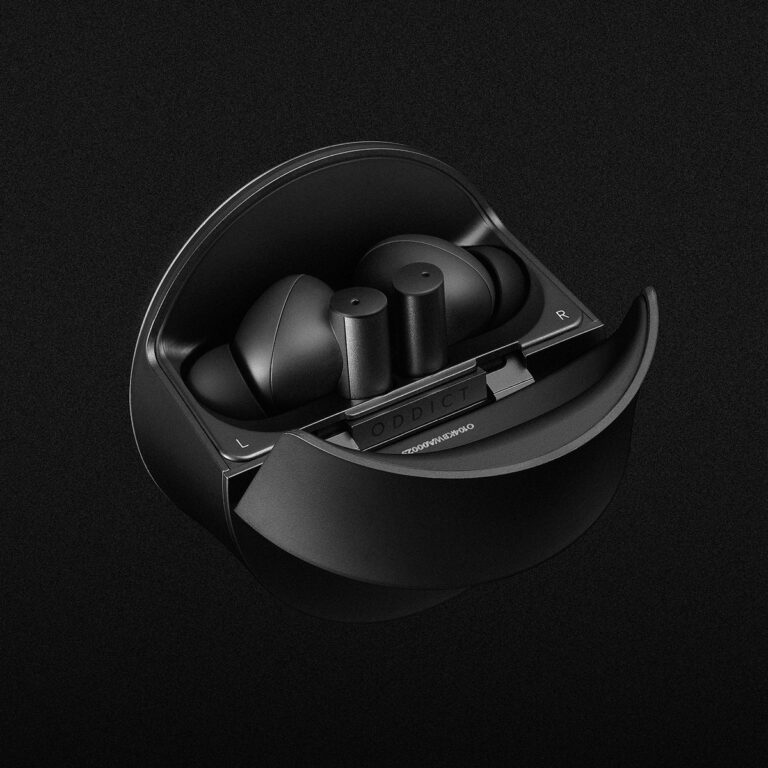 Earbuds – If you have someone that earbuds on their list then this is the gift for them! The world's first aluminum earbuds. Fast wireless charging, dual 12mm carbon drivers for distortion-free sound, and smart proximity sensors, all set in an exquisitely designed aluminum housing. Customize your listening settings with our free app Purchase for $99 at Oddict Ear Buds. This is a great gift idea for all the music lovers of your list. An affordable option too!
We hope you enjoy this Christmas Gift Guide for Adults 2021. Be sure to check out all of our Holiday Gift Guides.
Stockpiling Moms can be found in all your favorite places! Hop on over to Instagram and follow the fun! We love posting memes, family fun, travel, and whatever we are feeling that day! Pinterest is also an amazing place to visit Stockpiling Moms. This is where you can pin all your favorite articles from our Food, Travel & Lifestyle Blog!
Disclosure: We were provided some of these items for our consideration. All opinions are 100% our own.
Melissa is a football and soccer mom who has been married to her best friend for 24 years. She loves sharing recipes, travel reviews and tips that focus on helping busy families make memories.