Holiday Stocking Stuffer Gift Guide for Adults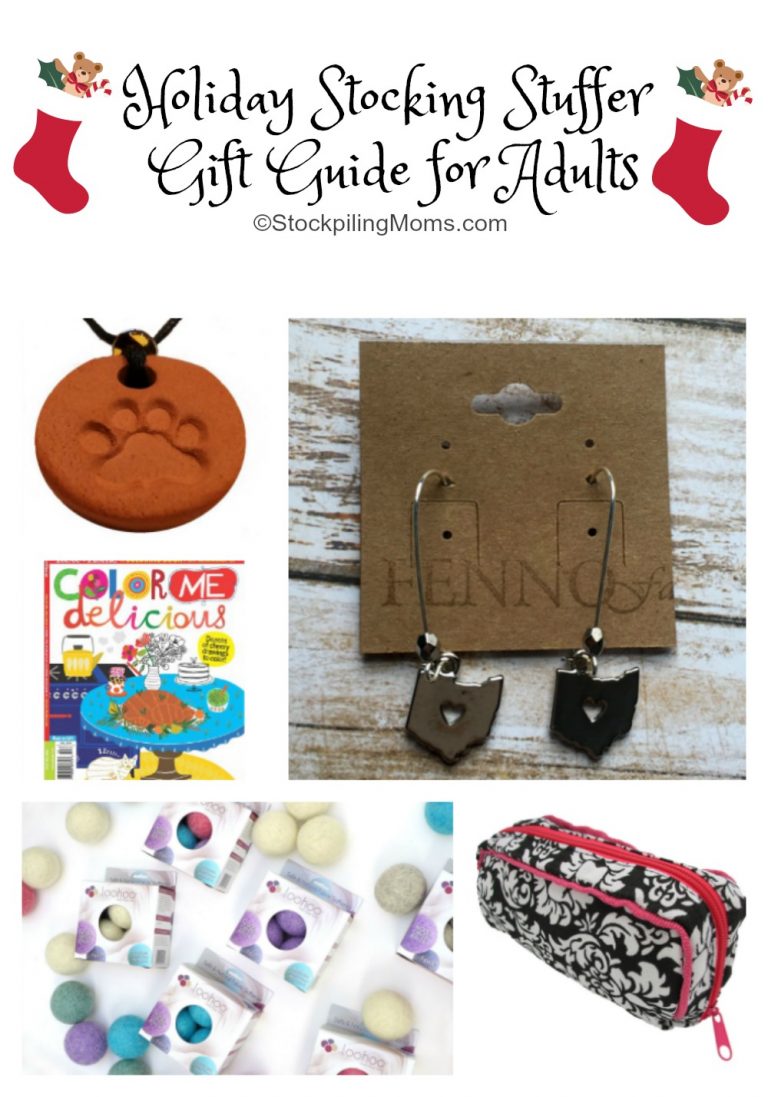 Holiday Stocking Stuffer Gift Guide for Adults. It is almost that time again! Christmas will be here before we know it! This year we have created a Holiday Stocking Stuffer Gift Guide for Adults. You are never too old for a stocking at our house!
I like to shop at the dollar store and dollar bins for the majority of my Stocking Stuffer Shopping however we always place an item or two into our stockings that we know the adults will love! My husband is great about placing jewelry in mine. I hope this list will help you with unique Stocking Stuffer Ideas for Adults! The biggest tip we can give you is that you start shopping for next year the day after Christmas. Pick up as many clearance and discounted items right after the holiday when they get marked down.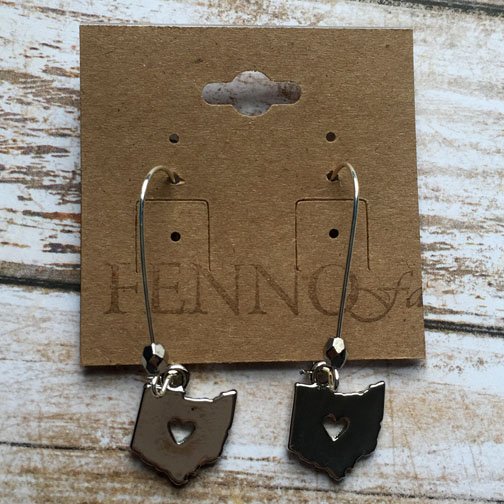 Holiday Stocking Stuffer Gift Guide for Adults:
Ohio Earrings – If you are from Ohio you will fall in love with these " I heart Ohio" earrings. They are only $16.90! Not from Ohio? Megan has tons of other affordable and unique styles. Visit meganfenno.com to check out her gorgeous custom designs.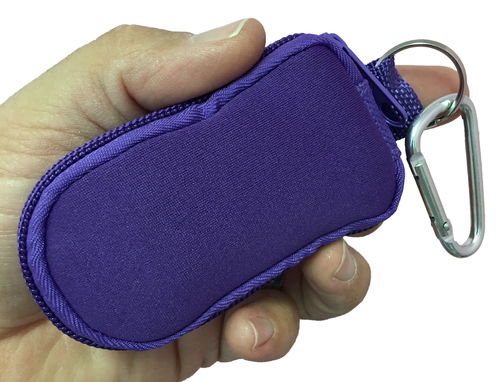 Keychain Essential Oil Carrying Case – These super cute key chain oil bags are perfect for the go. Attach them to your keys, purse, backpack to have the on the go. Or use them in your glove box, first aid kits or suitcases. Always have your essential oils with you and now you can with these amazing essential oil key-chain carrying bags and only $3.95! If you have an essential oil fan on your shopping list this is a great gift!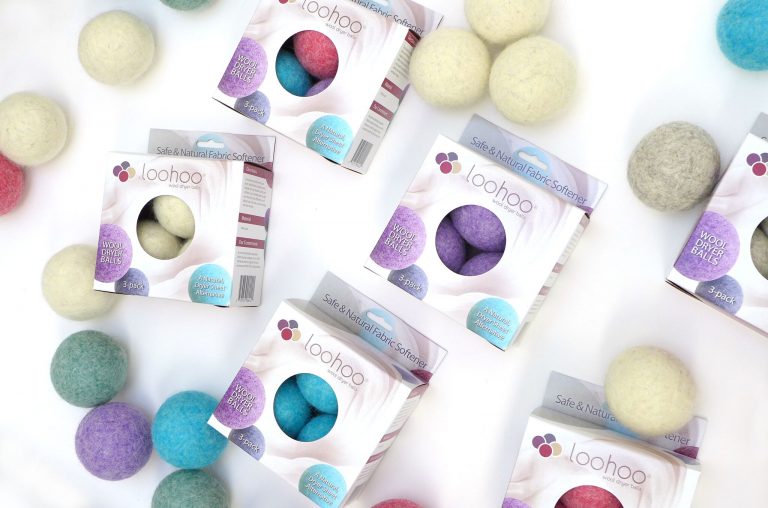 LooHoos Wool Dryer Balls – Ranging in price from $29 – $59, LooHoos packs make a unique, affordable gift for family, friends and especially for those "hard to buy for" people on your list. They are an unique & beautiful using high quality construction and simple design. Affordable because they will last for hundreds of loads and help conserve energy. Useful since most households use clothes dryer and made in Maine, USA using 100% domestic wool. Best of all you can split up a package between several stockings.
InvisibleShield Sapphire Defense – I am using this and I LOVE it! It is perfect for the butter fingers in your life, the Sapphire Defense screen protector includes new indestructible Defense Matrix technology and delivers 7X the shatter protection. This is a must have for anyone with a cell phone on your shopping list. It is the best "insurance" plan for your cell phone! Sapphire Fusion provides a smooth, glassy feel so you get unbeatable scratch protection as smooth as glass. I love that you can't "feel it" under your fingers. It is the first of its kind, developed with advanced aerospace-grade technology, Sapphire Defense incorporates the clean, clear, protection of tempered glass. If your Sapphire Defense gets worn or damaged, ZAGG will replace it for the life of the device. (SRP: $49.99).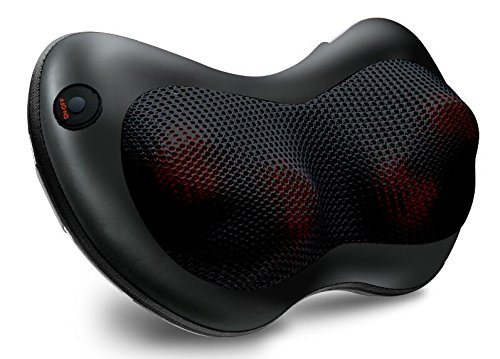 Phone Charger – My husband bought me this 6 foot charger to use in bed and I love it! It is the perfect length and works great with my iPhone.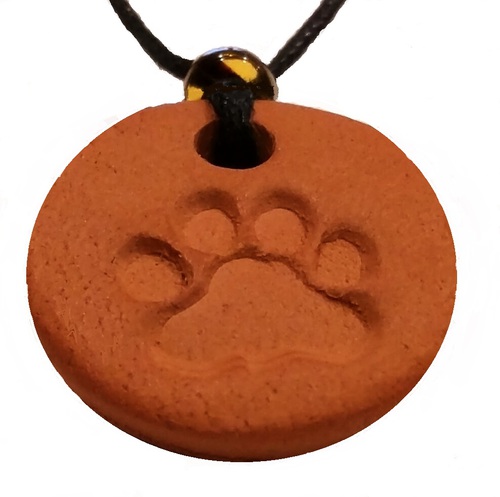 Terra Cotta Necklace for Essential Oils – These necklaces are fully adjustable and can be worn by children up to adults. This stylish jewelry can be worn everywhere! When you add a drop of essential oil to the terracotta clay, it will absorb and give you an aromatherapy experience for hours! This is a diffuser pendant that you will wonder how you ever lived without! Only $10.00.
Pampered Chef – If you have a baker or cook on your shopping list you might want to consider filling their stocking with kitchen tools! Pampered Chef has a huge variety priced a for $10 and under! That is perfect the budget!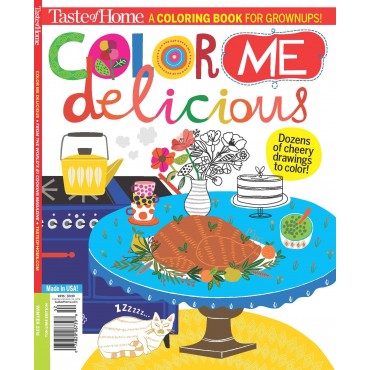 Taste of Home Color Me Delicious Book – This coloring book is designed for adults (that's right, its for adults!) and allows budding artists to get creative. Color in your favorite page and frame it on the wall or take 30 minutes to color to benefit you health — reduce stress and anxiety, enhance focus and fine-tune motor skills, and keep the brain active.
Card Ninja – The CardNinja is a spandex pocket with 3M adhesive that attaches to the back of any smartphone or case and keeps your ID, cash and up to 8 cards secure.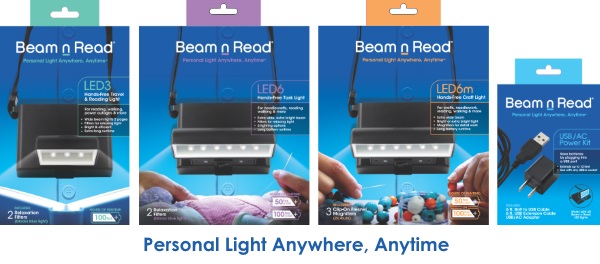 Beam n Read Hands-Free Lights
– Perfect gift idea for someone who loves to read or craft in bed. This light offers greater day-to-day practical utility than other portable, personal lights. Unlike flashlights they can be conveniently used for tasks like reading. Unlike clip-ons, they work nicely with paperbacks and can be used for reading magazines and newspapers. Also for tasks like quilting, knitting, and changing an infant's diaper. Unlike headlamps, the light doesn't bounce around during normal head movements, doesn't shine in a companion's eyes if you look at them, and doesn't leave you with headband hair. Beam n Read Lights are also convenient as a mobility light for those needing hands free to use a cane, walker, or wheelchair.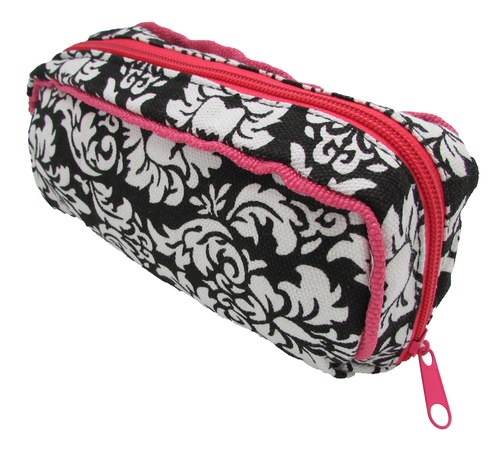 Essential Oil Travel Bag
– Love this affordable essential oil bags to carry all of your favorite oils in. It is a great way to stay organized. You can now easily carry oils you might need during the day in your purse, car, at work, etc. The bag features a handy zipper the full length of the bag. Best of all it is only $10.95.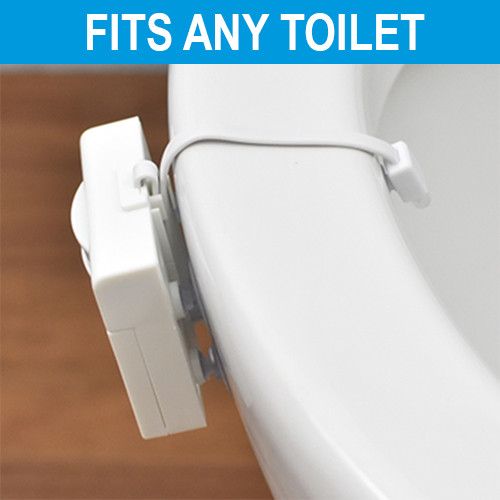 Illumibowl
– This is the perfect gift idea for the man on your list who has to frequent the bathroom in the middle of the night. This is a motion-activated toilet night light that you can quickly and easily fit to any toilet. It features 8 color choices too. It makes those midnight trips to the bathroom easier and prevents accidents. It would be a fun gift for Dad that it is for sure! Plus a Mom win because there is less cleaning of the toilets.
Favorite Sports Team – You can't go wrong with anything fun from your favorite sports team. From key chains, to t-shirts to cozies.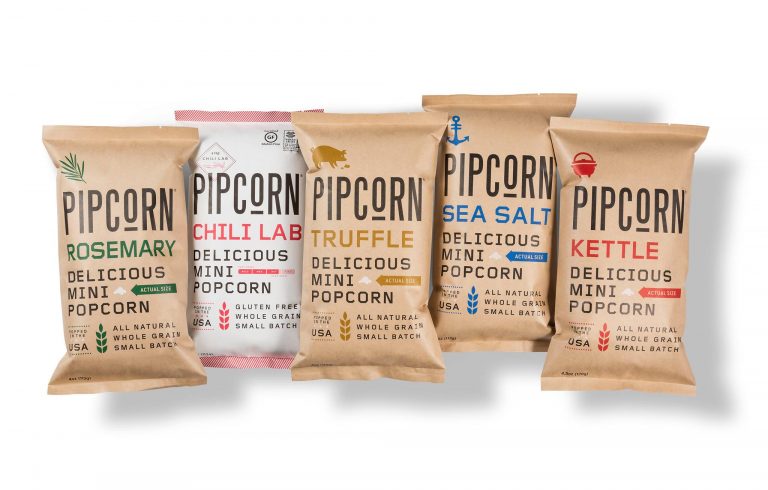 Pipcorn, a delicious mini popcorn! Pipcorn is certified vegan, gluten free, non-GMO and whole grain! My Mom LOVES this mini popcorn. She first introduced me to this brand and always has it her pantry. Not only delicious but the craft packaging makes it a perfect gift for the holiday season. And for party favors or stocking stuffers, they have adorable mini (snack size) bags! All flavors are popped in pure olive oil and produced in small batches, seasoning each kernel by hand! Flavors include: Truffle, Sea Salt, Kettle, Rosemary and my favorite Sea Salt.
More Christmas Ideas:
101 Stocking Stuffer Ideas for Girls
101 Stocking Stuffer Ideas for Boys
50 Stocking Stuffer Ideas for Teens
50 $1 or Less Stocking Stuffer Ideas
50 Stocking Stuffer Ideas for Baby
15 Handmade Stocking Stuffer Ideas
50 Stocking Stuffer Ideas for your Pet
Disclosure: This is not a sponsored post but it does contain some affiliate links. Regardless these items are 100% our own opinion.
Melissa is a football and soccer mom who has been married to her best friend for 24 years. She loves sharing recipes, travel reviews and tips that focus on helping busy families make memories.