Holiday Gift Guide for Women 2017
Holiday Gift Guide for Women 2017. Christmas is right around the corner and if you are having a difficult time coming up with creative Christmas Gift Ideas for Mom, we are here to help you. We have created our annual Holiday Gift Guide For Women.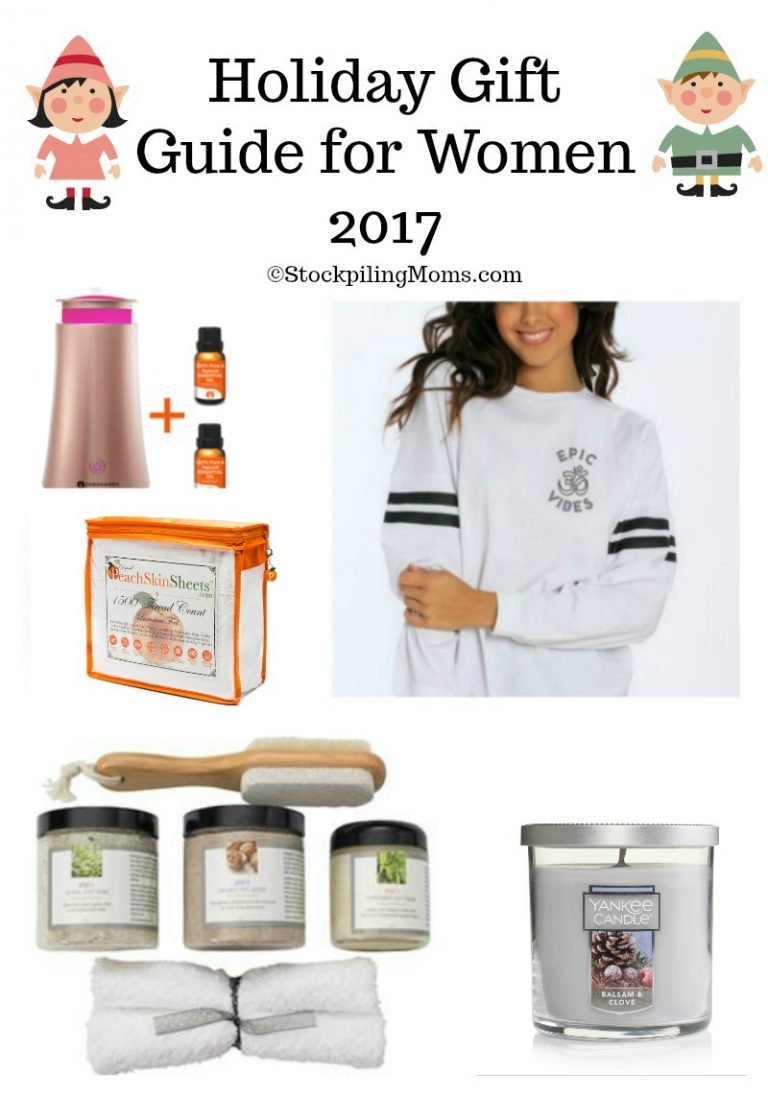 There is nothing worse than striking out when it comes to gift giving. Don't find yourself out wandering around on Christmas Eve shopping for a last-minute gift. Take a few minutes to shop throughout the season and it will keep you stress free and able to enjoy the holiday. We have a list of approved gift ideas for all the women on your shopping list. These are sure to make Mom happy and as the old saying goes, if Mom isn't happy ain't nobody happy. Trust us – it is true!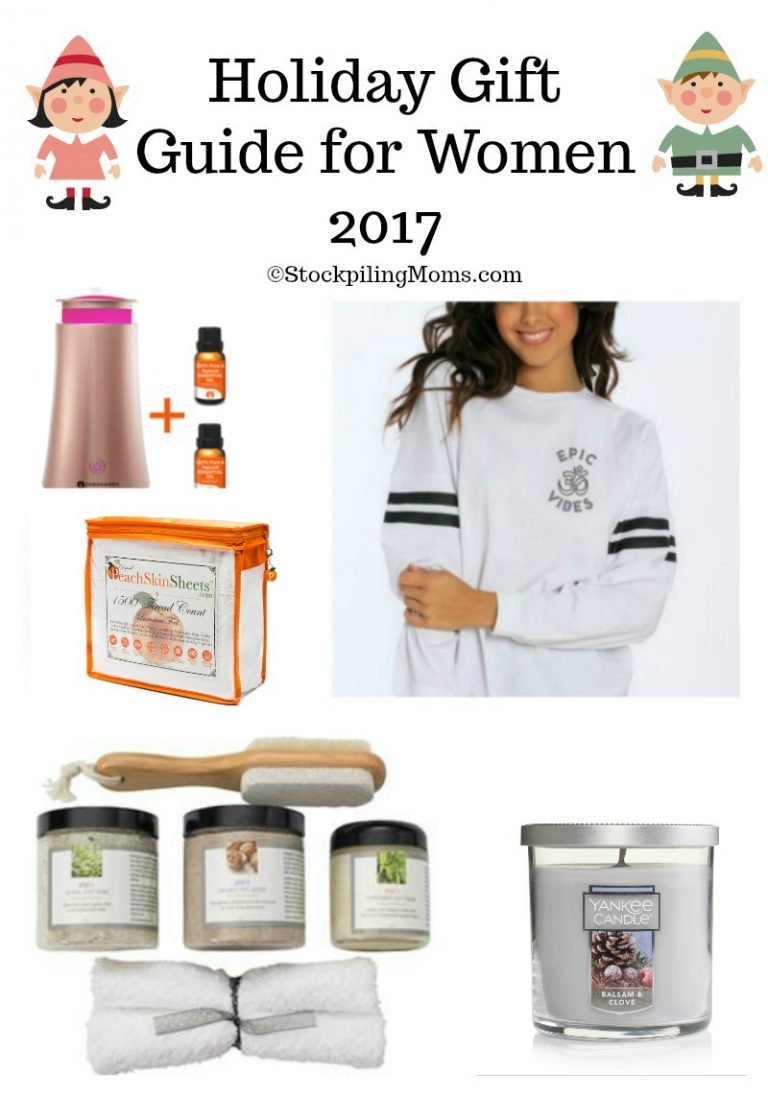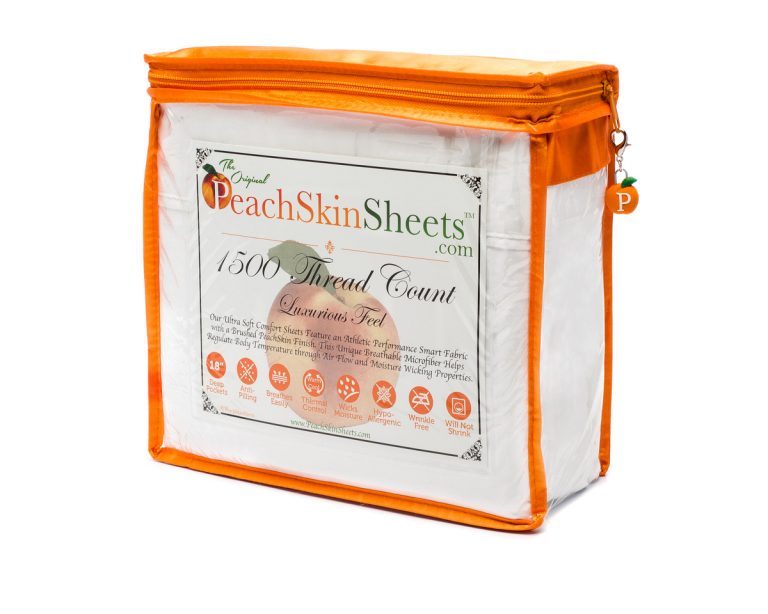 Holiday Gift Guide for Women 2017:
PeachSkinSheets – The perfect gift for the women in your life. They are GREAT for hot sleepers! Breathable, ultra soft, anti-pill and anti-snag bed sheets featuring thermal control and moisture management properties…warm sleepers stay cool, and cool sleepers stay cozy. The durable athletic grade performance SMART fabric wicks away moisture to keep you drier and more comfortable. Best of all, they have a luxurious 1500 Thread Count softness with a brushed PeachSkin finish on both sides. Available in Split King, Cali King, King, Queen, Full, Twin and XL Dorm Twin and XL Dorm Full. Seriously they feel like they are hugging you while sleep! It is amazing and the only problem is you won't want to get up in the morning. Plus the price is fabulous! Prices start at $79.95. They always have 2 Colors of the Month priced at $55 for any size set. The regular sale price is $79.95 for any size set while Split King/Adjustable Bed specialty sizes are $99.95. Here is the link to the current Colors of the Month. We are in LOVE with these sheets! They are the most comfortable sheets we have ever slept on!
Herbal Foot Kit – Contains peppermint and spearmint, both of which stimulate circulation, in addition to tea tree essential oil, which deodorizes and freshens feet. This is the perfect choice for anyone wanting tingly, rejuvenated feet! Kit includes all three products plus a soft towel and a dual purpose brush with pumice and soft bristles. Everything is tucked inside a clear travel bag so that you can take your 'foot spa' on the road. Makes a fantastic gift. It is only $40! What an amazing gift idea for all the women on your list.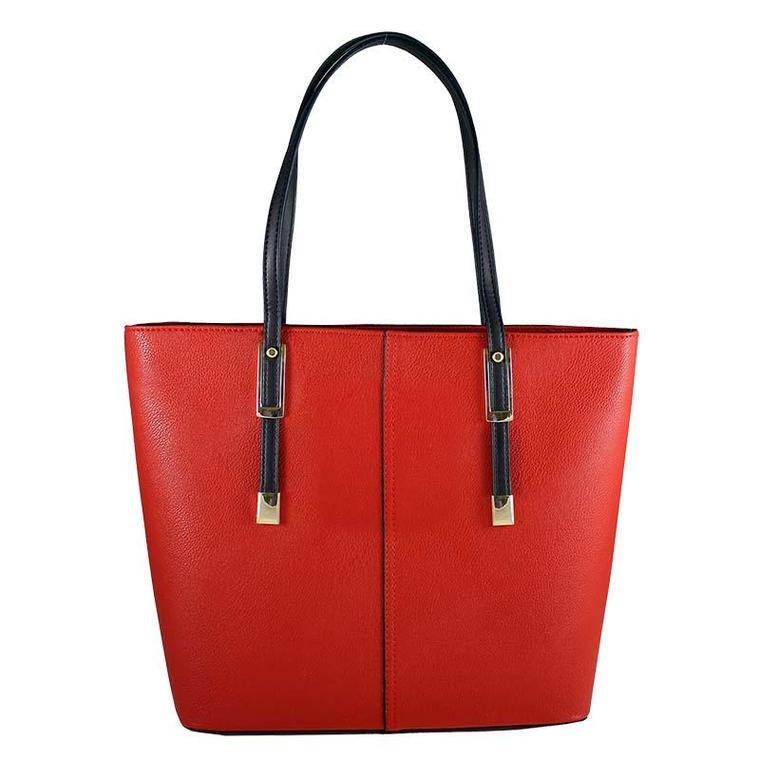 PortoVino wine bag from Bella Vita Bags is all the rage, and makes for a fantastic gift idea for literally every woman on your list. These bags have been designed to carry all of a woman's essentials including the essential drink on the go…wine, water, Gatorade…..whatever your fancy! It has been all the rage, and is now available in both leather tote and a canvas beach tote! I can't believe how gorgeous this bag is and affordable too!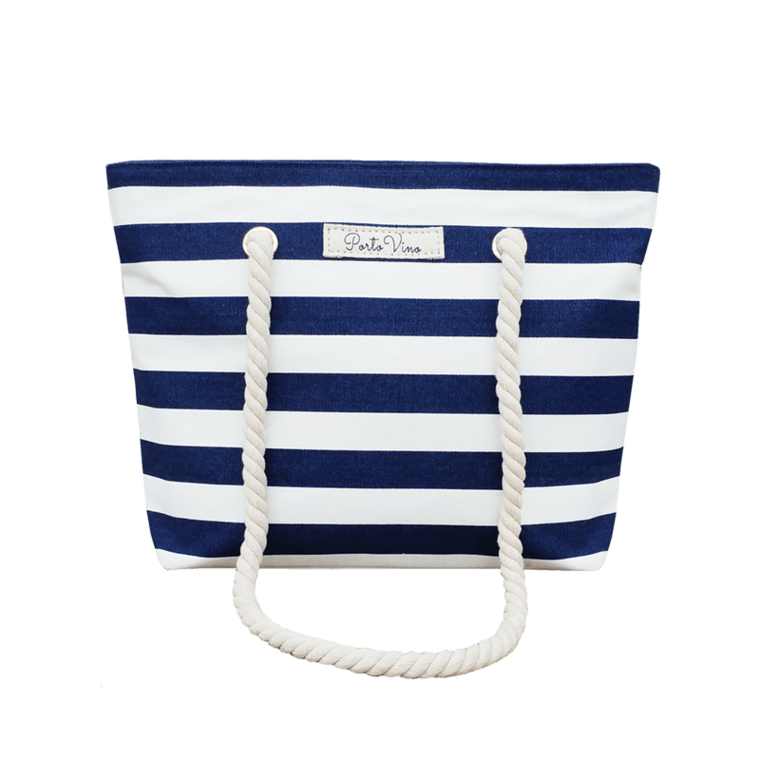 The beach tote wine bag retails at a lower price point of $39.95 (it's leather counterpart retails for $74.95), so it perfect for all budgets! The bags holds a removable 1.5liter bladder for your favorite wine or beverage. It has a large main compartment to hold a wallet and all necessities, along with 2 side pockets to hold cell phone, keys and other personal items. It is available for purchase on Amazon and online. Trust me every Mom will love this gift on Christmas Day!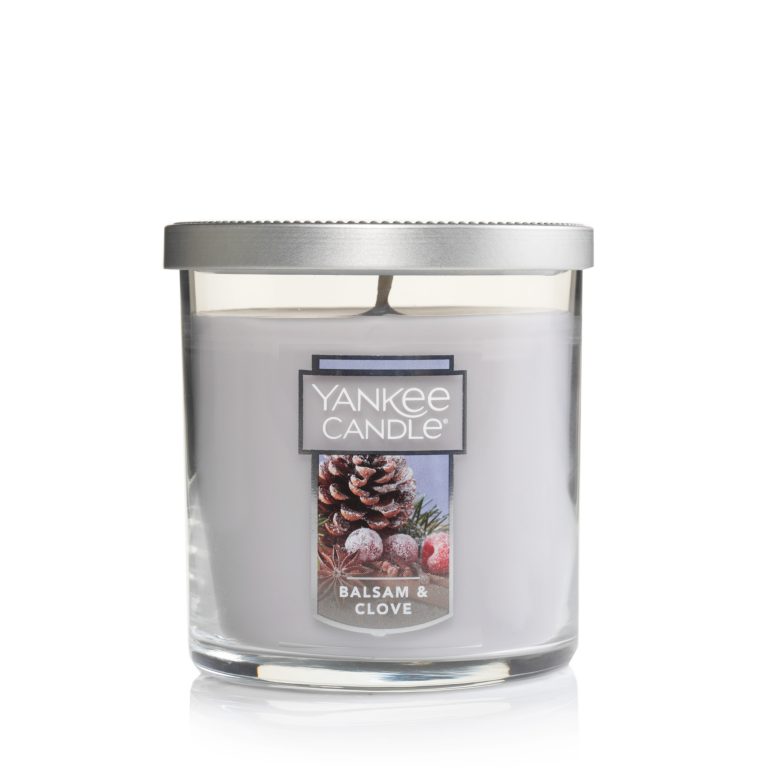 Yankee Candle – One of my favorite gifts to give and receive. You can't go wrong with a candle! Some of my favorite scents this holiday season include: Zesty Orange Spice & Garland- Large Jar, Aromatic Orange & Evergreen- Small Tumbler, Cascading Snowberry- Small Tumbler, Balsam & Clove- Small Tumbler, Spicy Pepperberry & Spruce- Small Tumbler, Village Countdown Calendar, Baked Apple Cake Cup- Small Tumbler, Lemon Drop Cookie- Small Tumbler. If you aren't quite sure what to get someone on your gift giving list a Yankee candle is a great option!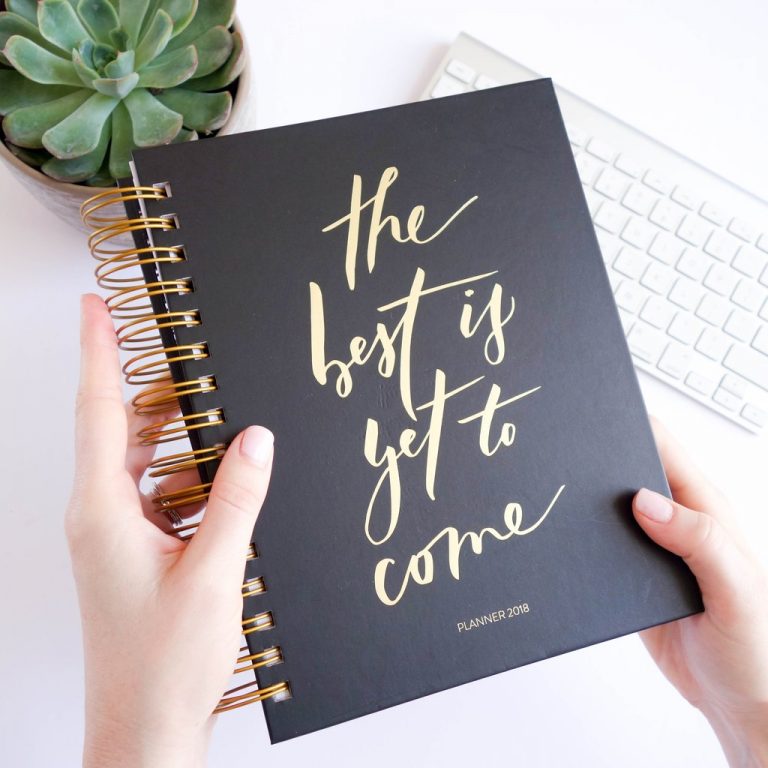 Need the perfect present for the prayerful planner on your list? Give the gift of faith-driven inspiration with the Christian planners from Horacio Printing! On a mission to inspire people to unlock their inner artist and God-given purpose, Horacio Printing strives to help everyone reclaim their schedule, life and dreams. This planner is perfect for gift giving and will not only be useful but what a purposeful gift.
The recipient can make 2018 a year of finding, fulfillment, of joy, peace and purpose with the functional features of Horacio Printing's 2018 Planners. It includes a Weekly Planner (January – December), Premium Thick Paper – No Bleed Through, Elastic Strap To Keep It All Together, Two Page Weekly Spread. Two Page Monthly Spread. Dream Planning Exercise, Scriptures on Every Weekly Spread, Monthly Praise Reports, Seasonal Prayers/Refresh Section, Lots of Blank Space – Your Canvas and a FREE Gift With Purchase – Snap In Bookmark With Gold Foil Accents! Trust me every woman would love to receive this gift.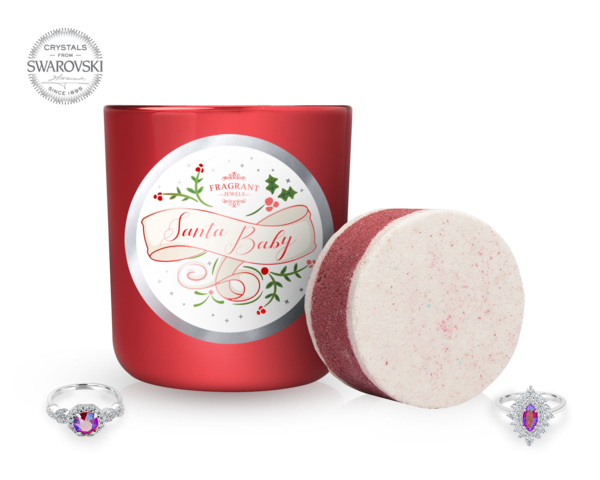 Fragrant Jewels makes luxury candles and bath bombs that offer a captivating experience and a chance to dream. Inside each product is a custom designed ring along with a chance to win another ring valued up to $10,000 through its "Enter the Vault" Sweepstakes. Since 2014, Fragrant Jewels has crafted its candles in Los Angeles from a proprietary coconut wax blend that offers a clean burn and unparalleled fragrance retention. All packaging is artfully designed and 100% recyclable. This is a great gift idea for every woman on your list! I hope you enjoy this useful gift idea with a little surprise inside!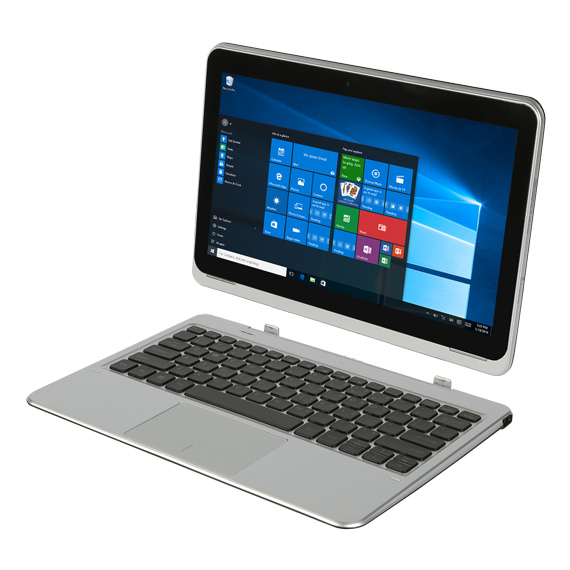 E FUN's Nextbook Flexx 11A 2-in-1 tablet with Windows 10 – This is the perfect gift for the women in your life. It is an incredible value for families and travelers because it functions as both a laptop and a tablet with its included full size detachable keyboard. Best of all, it is now available at Walmart stores nationwide for only $179. Some of the key features of the Flexx 11A include: , high-resolution (IPS) touchscreen, Intel® Atom™ Cherry Trail quad-core processor 1.84GHz (Z8300), 2GB DDR3L system memory, 64GB onboard storage; Micro-SD card slot for expansion to 128GB, Wi-Fi 802.11 b/g/n and Bluetooth 4.0, Detachable full-size pogo keyboard, Front and back cameras with built-in microphone and up to 8 hours of run time on a full charge. We love ours and if you are in the market for a laptop this is an affordable solution. We love how lightweight it is.
The world's first immersive lifestyle camera for your smartphone just launched in the US. Pi SOLO (www.Pi-SOLO.com) is a camera for augmented reality combining social media and photography.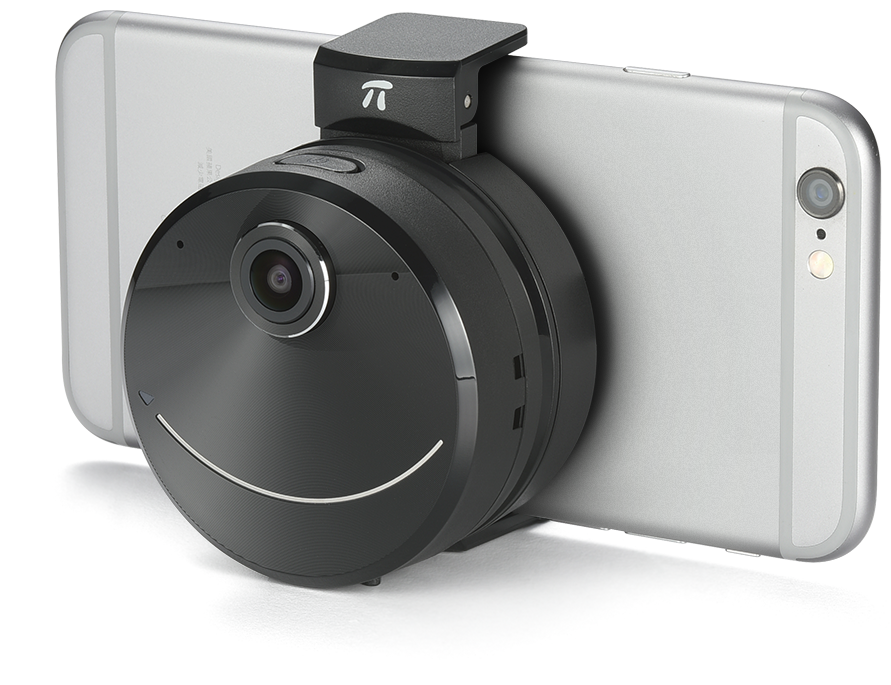 Pi-solo – Newly released augmented reality features allow users to hold a burning sun in their hands, take a group photo in a snow globe, or replace a friend's face with fun emojis. The Pi SOLO app allows users to make fun edits to images, like panoramic photos, Little Planet, or a better-than-fish-eye photo. A super wide-angle lens also allows users to easily fit in everyone for a group selfie or capture full sceneries without the use of the annoying selfie stick. Pi SOLO takes video as well as still images via an app-based wide-angle camera that is lightweight, compact and wearable, making it the perfect travel companion. It also connects directly to the Facebook app for easy photo-sharing or a Facebook Live experience. This is a gift that will be well loved and used! Pi SOLO is available on Amazon for $259. For more details, visit www.pi-solo.com.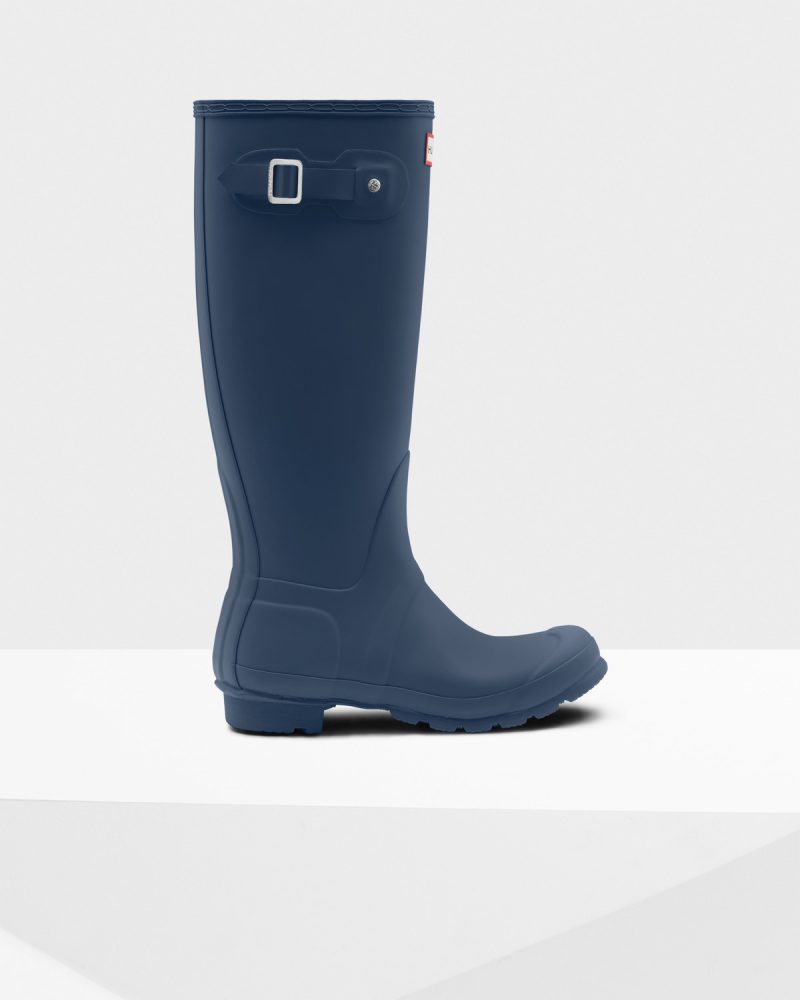 Hunter Rain Boots – If you are a sports Mom you will adore these boots! They are all the rage on the soccer field. This iconic style lies at the heart of the Hunter Original brand. They are handcrafted, waterproof, have a textile lining, an original calendered outsole and made from natural rubber. They are worth every penny! If you have ever had a boot leak before you will understand the quality and difference in this brand.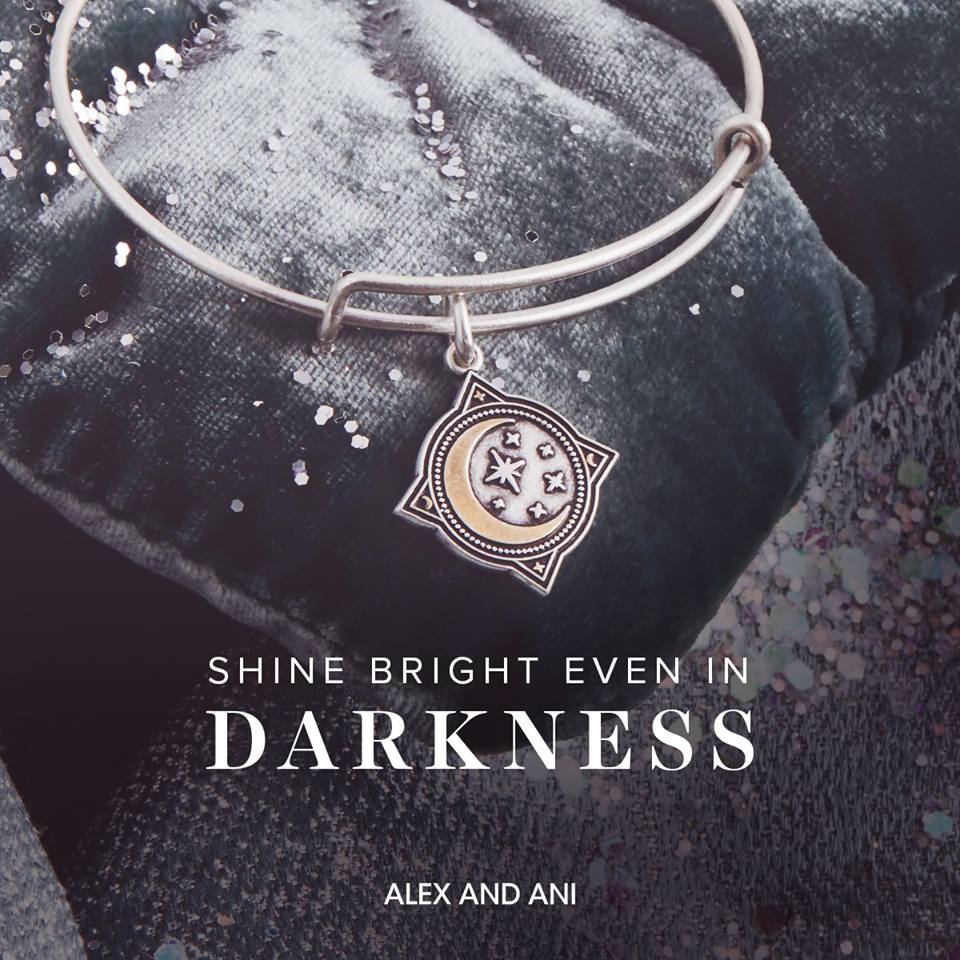 Alex and Ani Bracelets – One of my favorite gifts to give (and receive). I have been collecting and giving these for years. I have given them to my Mother, Mother-in-Law and friends. I love how you can personalize them to suit who you are giving them too. One of my favorite and affordable gifts to give.
GuruNanda Rosegold Tower Oil Diffuser – Aromatherapy has come home. And this ancient Ayurvedic medicine practice, which harnesses the health and wellness powers of pure essential oils, has never looked better, thanks to the new GuruNanda Rosegold Tower Oil Diffuser. This lightweight, stylish device has an elegant rose gold-colored finish and a sleek silhouette. It disperses a fine mist into the air containing molecules of essential oil that have the power to calm, relax, uplift, or invigorate depending on which oil is used. The diffuser's soft, soothing color-changing LED light adds a special visual element to the experience. Also included are two natural, calming essential oils to use in the diffuser. MSRP $34.99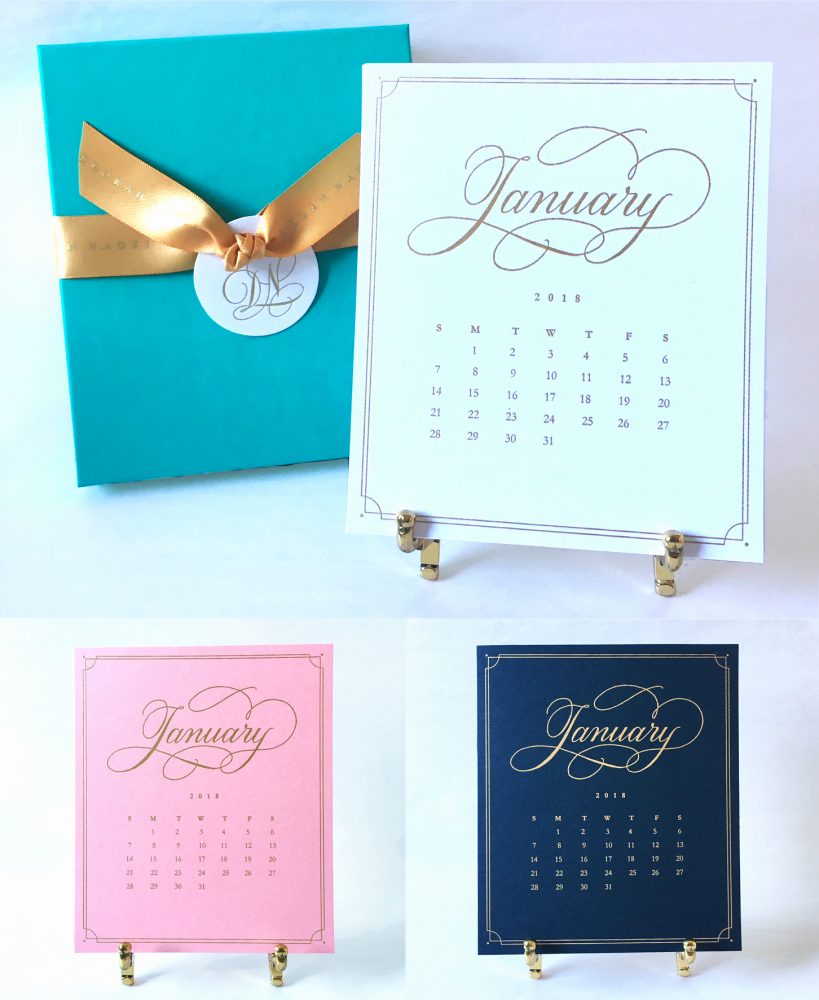 Deborah Nadel's Hand Lettered 2018 Desk Calendar – This gorgeous calendar is perfect for the woman on your list who enjoys beautiful things and treasured keepsakes. It is absolutely gorgeous! Priced at $44.00, this calendar features 12 cards with original hand lettering. It sits on a gold easel for an easy and elegant display on your desk, end table or counter top. It makes a perfect gift for any friend, hostess, mom, boss or just for yourself. Measuring approximately 4.5″ x 5.5″, each calendar card is luxuriously silkscreen printed in gold on your choice of white, navy or pink heavyweight cover stock. It comes with a high quality brass easel, boxed and ribboned, ready for gifting to you or a friend. Trust me on this one, if you don't know what to get that special woman on your list this would be the perfect gift. It is beautiful and an affordable gift idea.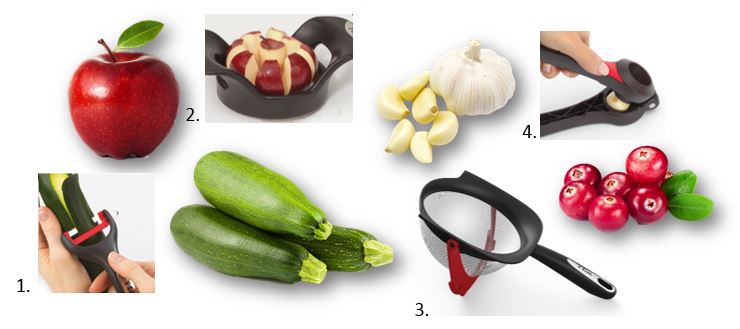 Kitchen Gadgets – I love to get new items for my kitchen at Christmas. They make great stocking stuffers or a nice gift when paired together. The T-fal Ingenio Micro Edge Peeler is perfect for making zucchini noodles or simply peeling potatoes. The T-fal Ingenio Apple Wedger will quickly remove the apple core while creating perfect snacking slices. The T-fal Ingenio Garlic Press features a 'Spoon and Tap' feature eliminates the need for your hands to interact with the garlic. The T-fal Ingenio Tripod Strainer The new-to-market 'kickstand' allows for hygienic elevation and effortless draining.
The perfect item for DIY holiday gifting this season are Ball Sharing Jars! The new geometric shape adds a modern twist to the classic mason jar, and the longer neck allows for tags and ribbons to be added with ease, perfect for gifting. Whether you use it for a DIY gift or to can, both options are safe in these BPA-free jars. Another great feature is that in partnership with Feeding America, Newell Brands will donate four meals for every package purchased. I am totally in love with these jars! You could fill them with goodies add some raffia and have a great gift! Best of all the jar can be used again and again.
Holiday season also brings lots of leftovers, so use the new FoodSaver Fresh Appliance to preserve refrigerator and pantry ingredients, as well as on-the-go snacks. It's a small and counter space-worthy vacuum sealing appliance that removes air to preserve foods and keeps them fresh up to 2x longer! This would be a great idea for every Mom. Wasting food is such a problem but with the FoodSaver Fresh Appliance you can save big from your grocery budget!
Since the holidays can be stressful, make cleanup and packing up leftover as seamless as possible with Rubbermaid BRILLIANCE. The stain resistant and 100% leak-proof containers set a new standard in food storage – fridge, freezer, microwave and dishwasher safe. I love using this brand for storing our leftovers. I like that they are clear so you can see what is inside. They could be filled with some of your favorite homemade candies or cookies and given as a gift and then they have a leak-proof container to use once they are gone. Best of all one multi-pack can be divided into multiple gifts.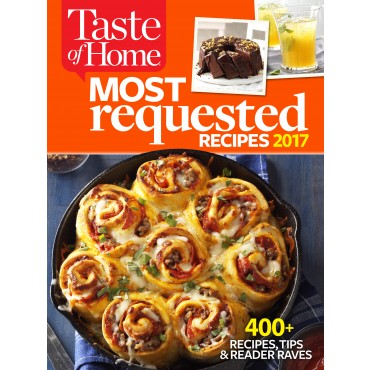 Taste of Home Most Requested Recipes 2017 – Hands down my favorite cookbook every year. I always purchase this for my Mother-In-Law and she loves it! This treasure trove of top reader picks is packed with all the delectable homemade dishes you've come to know and love—comforting casseroles, delicious mains, simple sides, hearty soups and stews and delectable desserts. • 400+ most–loved recipes & tips from home cooks like you! • 240–page hardcover edition with easy–to–read type. • Gorgeous, full–color photos show you the simply scrumptious results! • BONUS CHAPTER: packed with top seasonal specialties. • Prep & cook time provided for every dish. • Double–indexed for fast, easy lookup. Price: $24.99
Taste of Home 365 Days of Cookies – This is the perfect gift for the baker in your life! When it comes to smile-fetching sweets you can't go wrong with cookies! From soft and chewy to crisp and crunchy, the buttery sensations always get thumb-up approval. This new book features hundreds of full-color photos, this must-see edition offers after-school snacks, coffee-break bites, classroom treats, bake-sale favorites and holiday delights that are perfect throughout the year. You'll even find cookies that celebrate days such as National Potato Chip Day (March 14), Jelly Bean Day (April 22) and National French Toast Day (November 28). Best of all, a Christmas- Cookies Bonus Section makes this cookbook a home baker's dream come true! Price: $24.99

Vibration Apparel, based out of Boca Raton, FL, is a buy one, give one company that directly helps kids in need. They sell trendy graphic t shirts with a positive message and a purpose, all at a favorable price point under $45. I am in love with this yoga-inspired graphic apparel line. Through their Tee for Tee program, for every shirt they sell, they donate one new shirt to a child in need. All of the t shirt designs are positive, yoga-inspired, and make great inspirational gifts as well. I love how they give back and the shirts are so comfortable!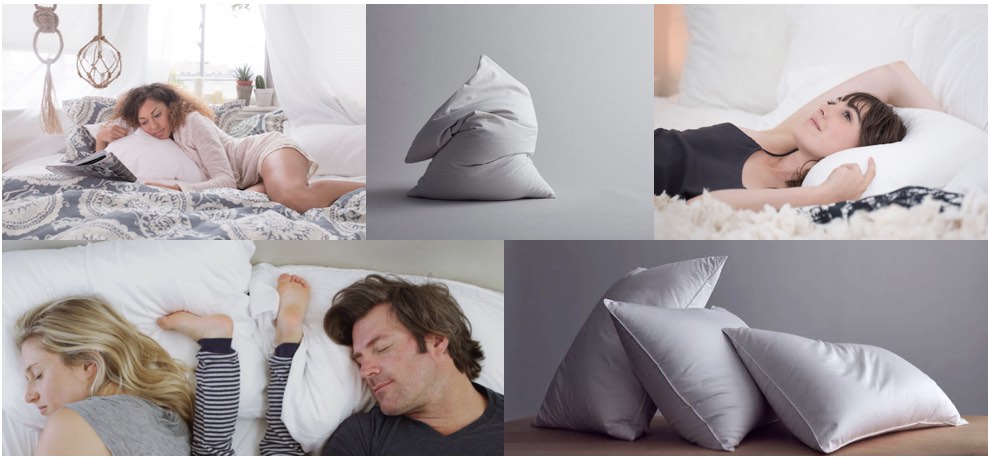 Slumbr Pillows – People spend hundreds on a mattress and yet often purchase pillows like an afterthought. We realize pillows are not the sexiest thing, but they are so important to a good nights sleep. When Mama doesn't sleep well, she isn't happy and you know…if Mama isn't happy well…ain't nobody happy. Slumbr's Pillow Menu offers six distinct pillow types, ranging from $60 to $225. They also offer gift cards so Mom can pick out the perfect pillow. Slumbr-branded pillows are made with time-tested materials that maintain their support longer. None of their pillows use flame retardants, and they source their pillows with sustainability in mind. You can find more information about the chemical, environmental and safety standards of our products here. This is a unique idea for Mom but one that she will use every day and enjoy!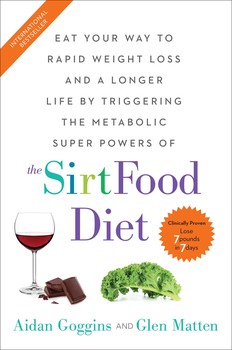 The Sirtfood Diet – Is an international bestselling sensation that will help you lose up to seven pounds in seven days. The revolutionary plan—credited for Adele's amazing weight loss—features food rich in special nutrients that activates the same skinny genes in our body that fasting triggers. This delicious food group includes red wine, garlic, coffee, chocolate, and walnuts. In addition to Adele, both Pippa Middleton and heavyweight champion David Haye have used the diet for increased energy and improved performance along with amazing weight loss. Written by Aidan Goggins and Glen Matten this would be a great book for Mom if she is looking to lose some weight in 2018! Price: $26.99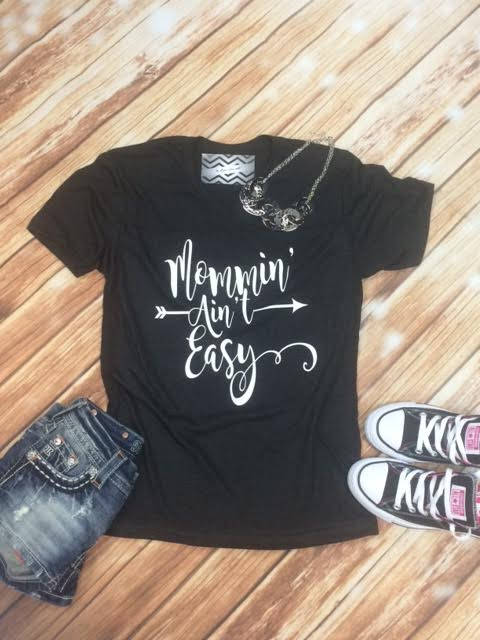 Mommin' Ain't Easy Shirt – When I saw this shirt on Etsy I fell in love. It really sums it up doesn't it! I would love to have this one because it fits my life to a tee (no pun intended). It would be perfect all the Moms in your life!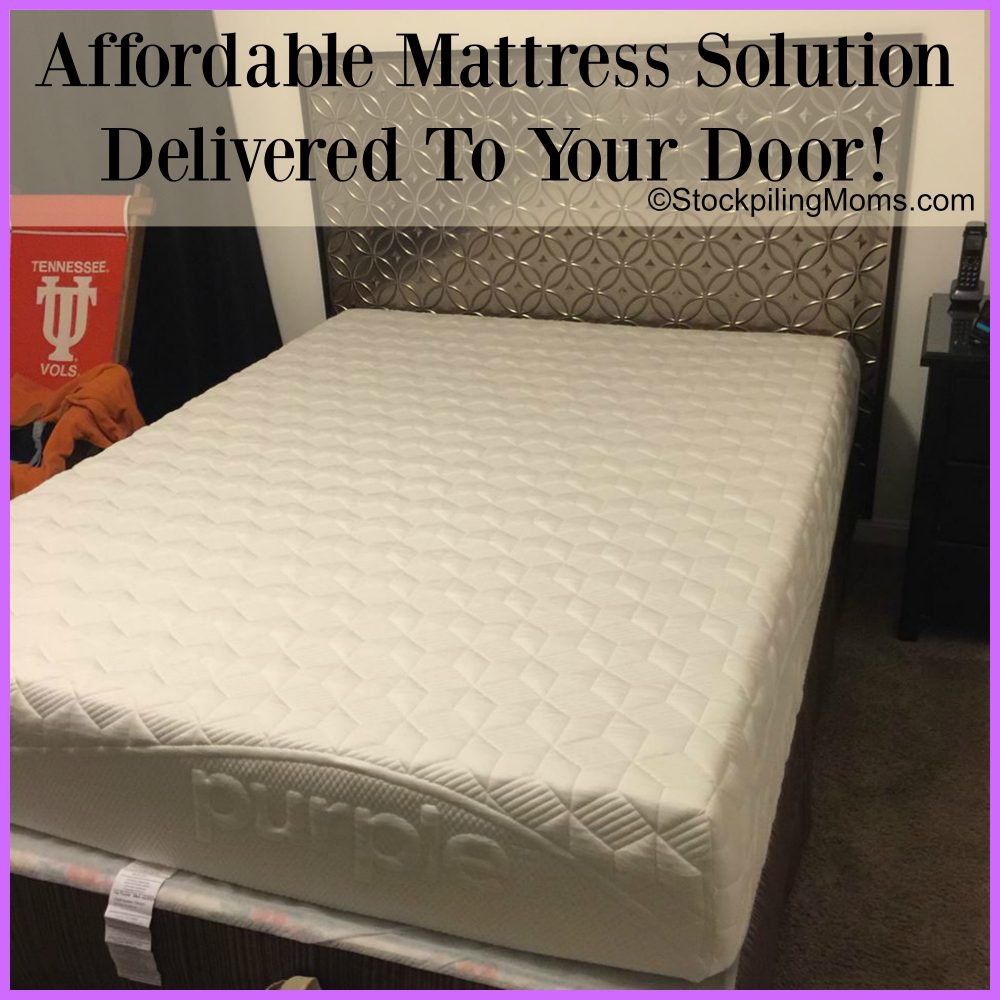 Purple Mattress – Give the gift of sleep! If Mom has a bad nights sleep that means everyone does. Purple is an affordable solution to a new mattress. Best of all it is shipped directly to your door! You can't get easier than that.
MORE CHRISTMAS IDEAS:
101 Stocking Stuffer Ideas for Girls
101 Stocking Stuffer Ideas for Boys
50 Stocking Stuffer Ideas for Teens
50 $1 or Less Stocking Stuffer Ideas
50 Stocking Stuffer Ideas for Baby
15 Handmade Stocking Stuffer Ideas
50 Stocking Stuffer Ideas for your Pet
Disclosure: This is not a sponsored post but it does contain some affiliate links. Some products were provided to us for consideration in this gift guide. Regardless these items are 100% our own opinion.
Melissa is a football and soccer mom who has been married to her best friend for 24 years. She loves sharing recipes, travel reviews and tips that focus on helping busy families make memories.