Father's Day Gift Guide 2018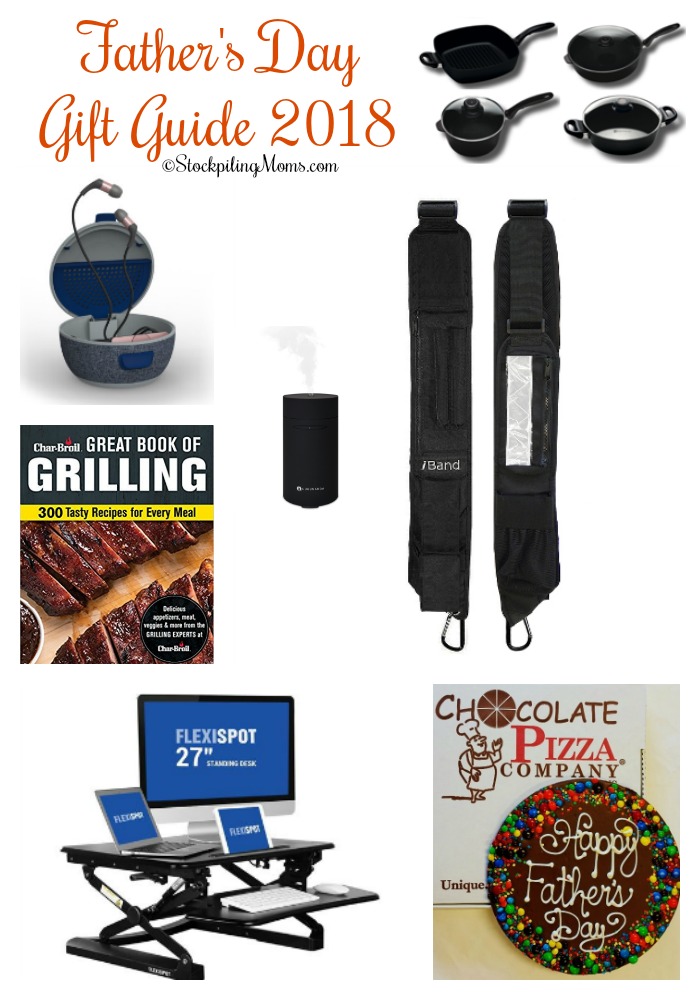 Father's Day Gift Guide 2018. Father's Day Gift Guide 2018. Father's Day is right around the corner and if you are having a difficult time coming up with creative Father's Day Ideas for Dad, we are here to help you with our Father's Day Gift Guide! There is nothing worse than striking out when it comes to gift giving. Don't find yourself out wandering around on Father's Day Eve shopping for a last-minute gift. Don't go for the same old same old. We have a list of Dad approved gift ideas that the men on your gift giving list will love!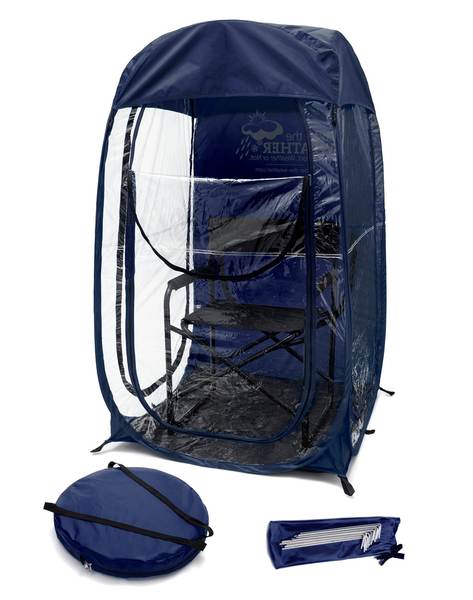 Father's Day Gift Guide 2018:
Under the Weather SportsPod™ is perfect for the sports Dad on your gift giving list. If you have ever sat out in the cold, rain, and snow I know you can feel me. A brand that is revolutionizing the outdoor spectator experience by the creation of the portable SportsPod™ pop-up tents. Perfect for sports, tailgating and outdoor activities – fall soccer, winter football, softball, baseball, lacrosse or just want protection from the sun…the Under the Weather SportsPod™ has you covered all year long.
Enjoy shade from the sun, shelter from the rain. Great for sports moms and dads or must-haves for spring + summer sports, beach and concerts, the Pods solve the problem of protecting yourself from outside elements that can affect your viewing pleasure! Whether it's sports, outdoor music events, tailgating or more! You can even customize your Pod roof! The Under the Weather SportsPod™ are lightweight and easy to carry.
The pods pop-up and fold down in seconds and comes in a circular bag which you can keep in your car or grab on the go for easy transport. Water and wind-proof, each pod is treated with a coating that helps prevents the harmful rays of the sun getting you, and each pod has transparent sides on all 3 sides so you can see everything. They also have connecting versions with the MyPod, so you can watch the game connected with friends and family. I am super excited to give this a try!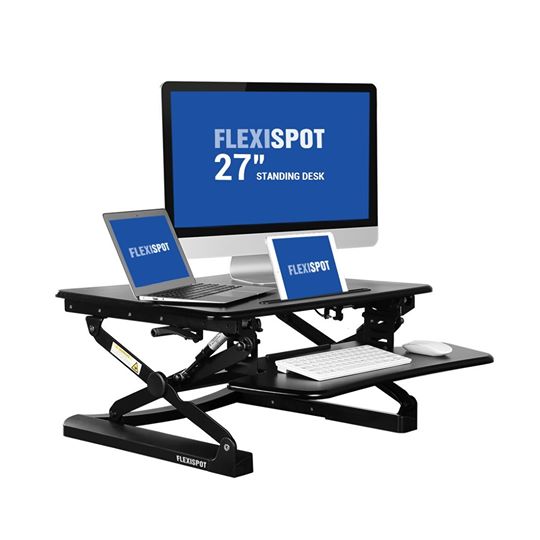 If your husband works at home like mine does, then this is the gift for him! FlexiSpot offers height adjustable desks and desktop workstations, providing easy transition between sitting and standing. My husband has been looking for an adjustable desk that he can use on a daily basis. This is the perfect Father's Day gift for him! They have the M2B M2MG Standing desk and the M3BStanding desk to choose from. These desks promote good posture and help keep your spine healthy. Bad posture can lead to neck and back pain, so this is a great way to help your health and keep your body moving instead of sitting constantly.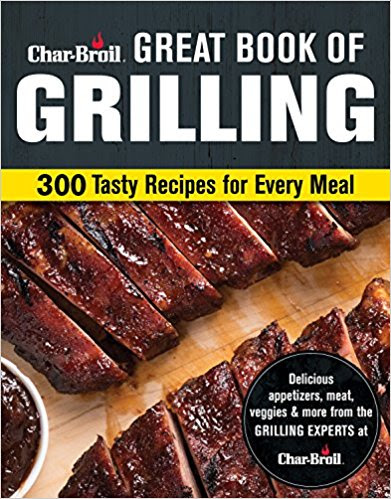 Driven by tradition and six generations of family ownership, the Char-Broil team has packed Great Book of Grilling: 300 Tasty Recipes for Every Meal with hundreds of easy-to-follow grill recipes that will have family and friends licking their fingers. The book will be released in May 2018 under Fox Chapel Publishing's imprint Creative Homeowner. If your dad loves to grill (and what Dad doesn't) then this is the gift for him! Packed with so many delicious recipes the whole family will enjoy!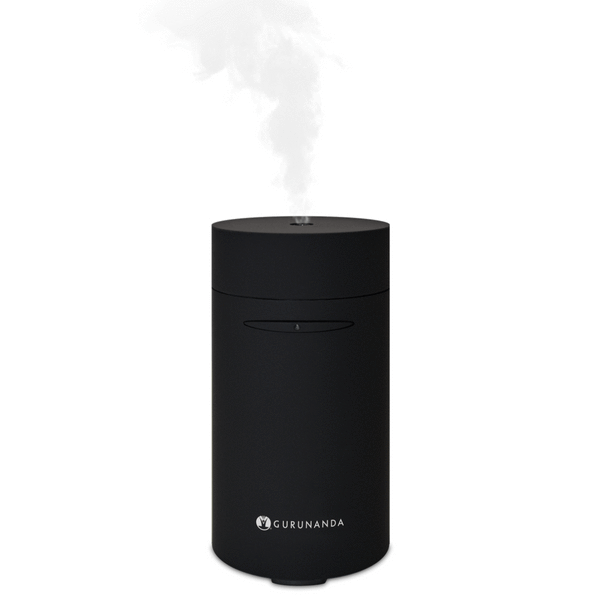 Driving in traffic can be one of the most stressful times of each day. Road rage from others, running late to get to an appointment or just generally sitting behind endless cars in traffic can spike our blood pressure. To the rescue, comes the
Mobile USB Car Diffuser
from GuruNanda. This is the perfect gift for every dad on your list! It is a great way to provide peace and calming during his commute. The Mobile Car Diffuser is an easy-to-use high quality 55 ml essential oil diffuser for cars that works utilizing a USB port as the source of power for the mist (and lasting up to 8 hours).
To enjoy natural aromatherapy in the car, simply fill the tank with distilled water and then add a few drops of any 100% pure essential oil of your choice (GuruNanda has dozens of different singles and blends for you to choose from). With its sleek and innovative design, the diffuser can easily fit in the cup holder of any car. This is a great idea because everyone will enjoy the benefits 🙂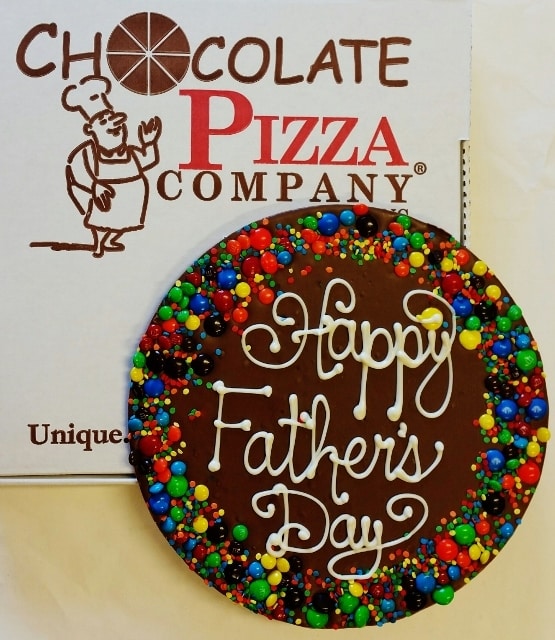 The way to my husband's heart is through his belly! That is why this would be the perfect gift for my chocoholic hubby. Father's Day gifts don't get any better than
"Pizza & Wings"
– you're talking dad's language now – but especially when you tell him you sent
Chocolate Pizza and Peanut Butter Wings!
Bingo! Dad will appreciate whatever you send him for Father's Day so why not skip the tie or sweater or hat and send him something he'll love to enjoy. Featured on Food Network, Home & Family Hallmark Channel, Pickler & Ben, Forbes and more
Chocolate Pizza Company
has been keeping dads happy with good chocolate for nearly 30 years.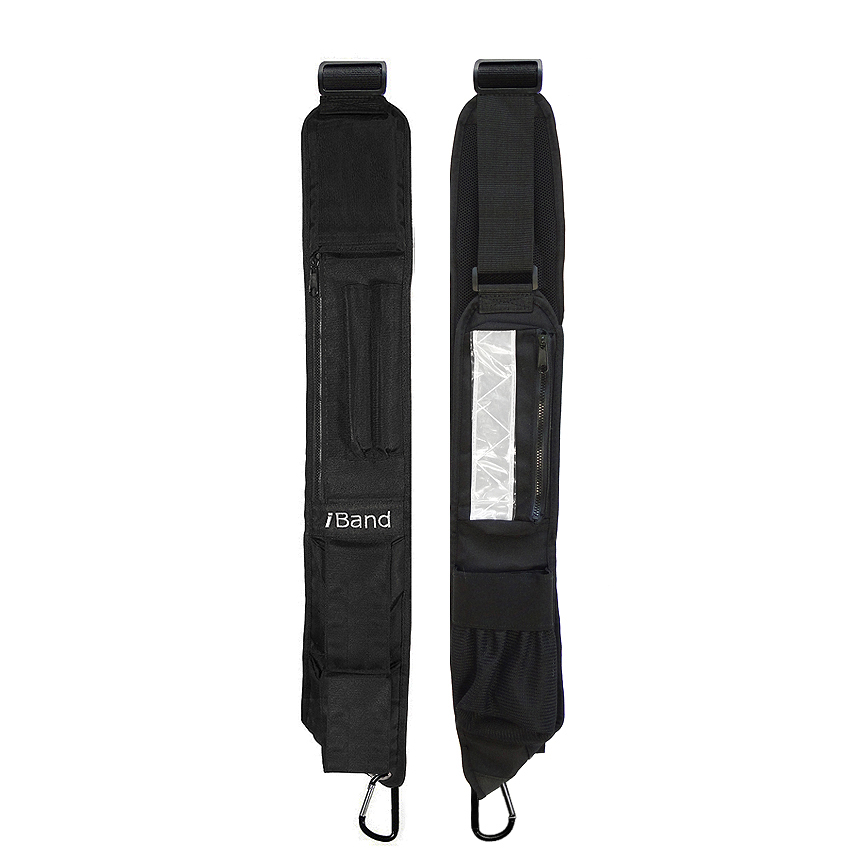 The Fanny Pack is Back!! Well, not really, but people are now wearing them across their bodies because pockets and purses can no longer hold what they need. The iBand Sling® takes the concept of a cross-body sling pack to a whole new level. It is the perfect gift idea for Dad to use while hiking, traveling, or for every day. Its ergonomic design organizes everyday essentials along a sleek, comfortable strap featuring seven unique compartments. We love the loop on the end for your keys for water bottle! I think all Dads would love this unique gift idea.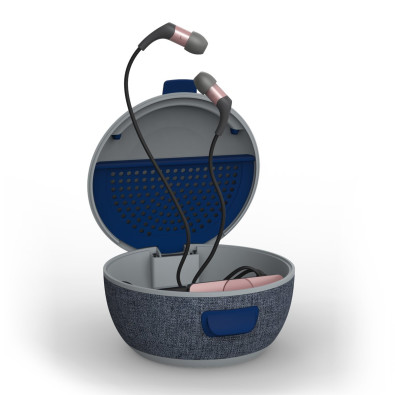 IFROGZ expanded its wireless audio family to include the Cocoon Earbud Charging Case which is perfect for Dad this year for Father's Day. The compact and portable Cocoon case comes with a built-in 580mAh battery that gives users the power to keep the music rolling with up to five full earbud charges to every one Cocoon charge. The hard-shell cover keeps earbuds safe, while the battery indicator light illuminates to show how much juice you have left. The IFROGZ Cocoon Wireless Earbud Charging Case is available now in Dark Grey/Red and Light Grey/Blue for $29.99. What a great gift idea for Dad!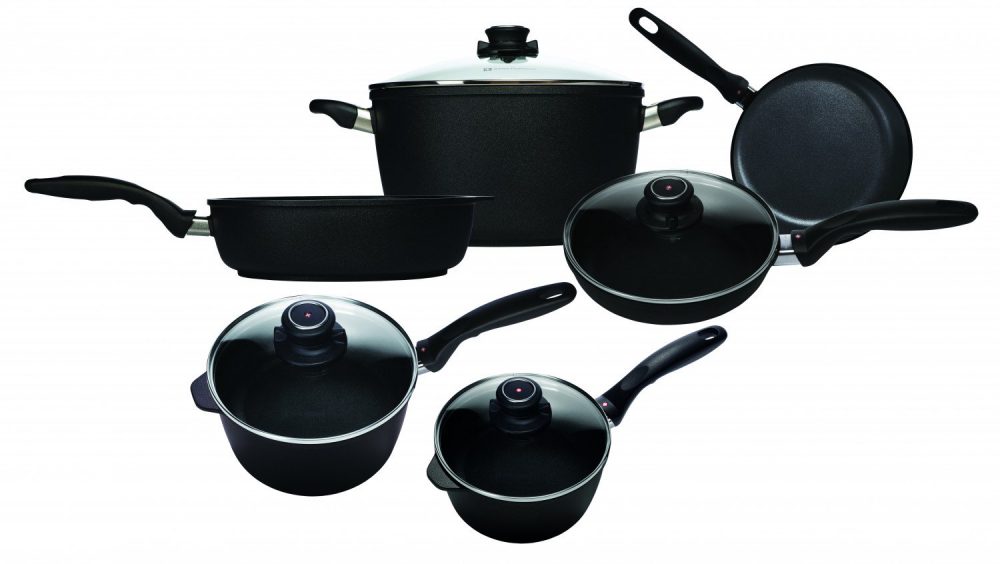 One gift that you might not think of is a premium-quality, nonstick cookware for Dad! According to a survey on "American Time Use," about 43% of American men are cooking regularly – a higher proportion than at any point in the last 30 years. Swiss Diamond is great for enthusiastic dad chefs. The 25-piece, "Swiss Diamond XD Nonstick" line is diamond reinforced: (with real diamonds) for trouble-free cooking and easy cleanup. It is also lab tested with a coating stayed reinforced after 12k sandpaper strokes compared to 1k for standard 3-layer non-stick cookware, 4.5k for titanium.
It is maneuverable. Very comfortable with ergonomic handles that are designed to stay cool on stove top and oven safe up to 500°F (260°C). And finally, it is energy efficient, the diamond reinforcing (conducts heat quickly), combined w/cast aluminum ensures best heat transfer; heat setting never has to rise over low-medium.
We hope you enjoy these Father's Day Gift ideas and that they help you while shopping for Dad this year!
Melissa is a football and soccer mom who has been married to her best friend for 24 years. She loves sharing recipes, travel reviews and tips that focus on helping busy families make memories.