Holiday Gift Guide for Teens 2017
We are here to help you with our Holiday Gift Guide for Teens. Christmas is right around the corner and if you are having a difficult time coming up with creative Holiday Gift Ideas for the teens on your list.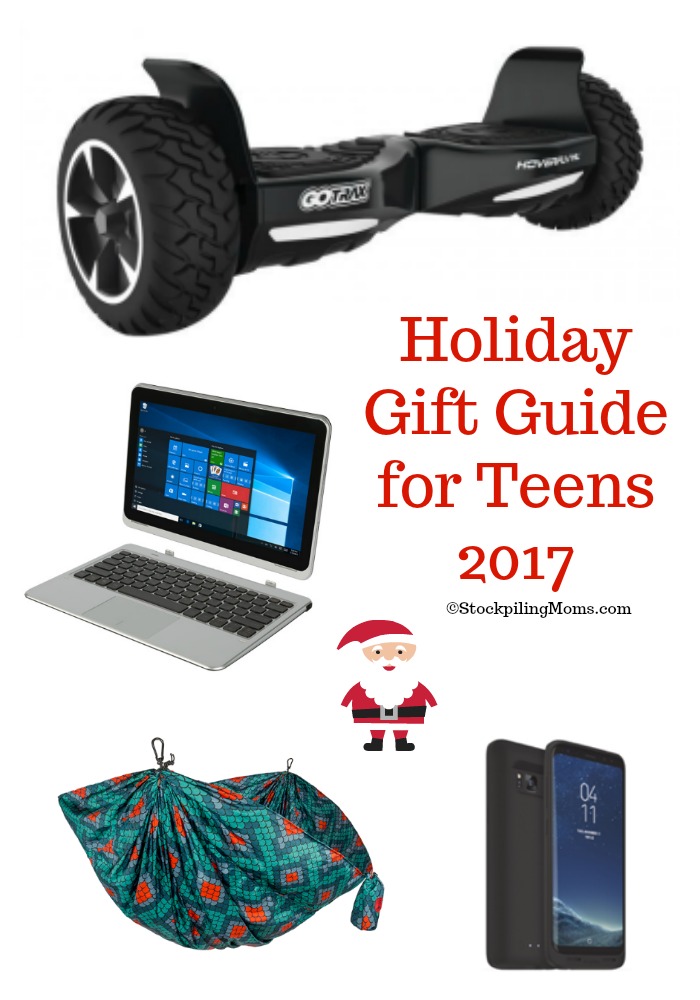 There is nothing worse than striking out when it comes to gift giving. Don't find yourself out wandering around on Christmas Eve shopping for a last-minute gift. Don't go for the same old same old. Take a few minutes to shop throughout the season and it will keep you stress free and able to enjoy the holiday. We have a list of teen approved gift ideas that are sure to be a hit on Christmas morning.
Holiday Gift Guide for Teens 2017: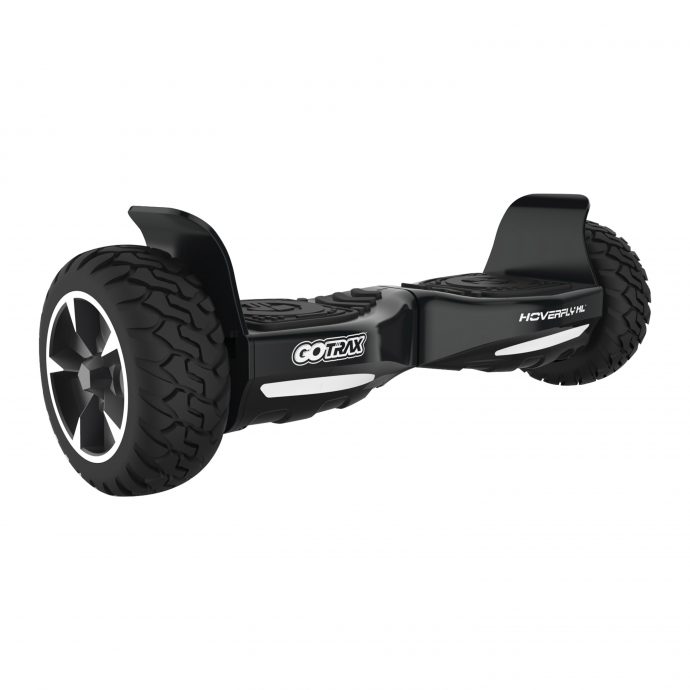 GOTRAX Hoverboard – Seriously what teen wouldn't be happy to find this under the tree on Christmas morning! My teen has been begging for a hoverboard! Several of his friends have one and he would love to be able to "hoverboard" with them. Take on all new terrains with the off-road ready GOTRAX HOVERFLY XL! It features rugged 8.5-Inch tires, thrilling torque & speeds and a bluetooth speaker & mobile app. With three choices to choose from you can select an alien green, mars red and nebula black. On sale for only $249.99 you can get free shipping and a 30 day return policy. They also offer a 90 day warranty too! My son would love the bluetooth speaker! Anything with a mobile app is a winner is his book.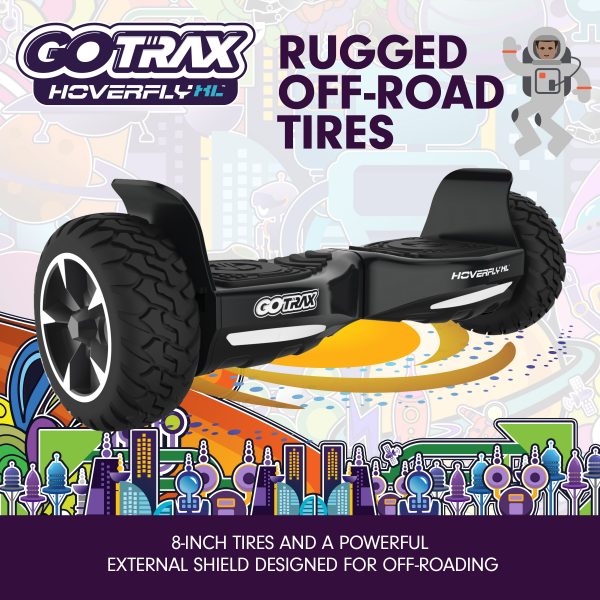 Your teen can light up the galaxy cosmic fun glide on this UL 2272 safety certified GOTRAX HOVERFLY XL. Your teen can take on unchartered terrestrial territories with the HOVERFLY XL's rugged 8.5-inch rubber tires, heavy-duty aluminum hubs and a durable external shield. Reach interstellar scooter speeds of up to 7.4 mph for up to 12 miles on a single, full charge! Your teen will feel like they are floating in zero gravity with the HOVERFLY XL's space-age gyroscopic self-balancing scooter technology. With the HOVERFLY XL's high-quality construction and 220-lb weight capacity, your whole family will want to join the hoverboard fleet. Trust us on this one. Teen's don't get overly excited about much but this is a Christmas gift that will be a huge hit!
In-Ear Wireless Earbuds – Offer wireless Bluetooth 4.1 connectivity, robust sound, IPX2 sweat resistance, a built-in microphone with background noise reduction technology, and volume and track controls. They make the perfect gift for the music lover on your list!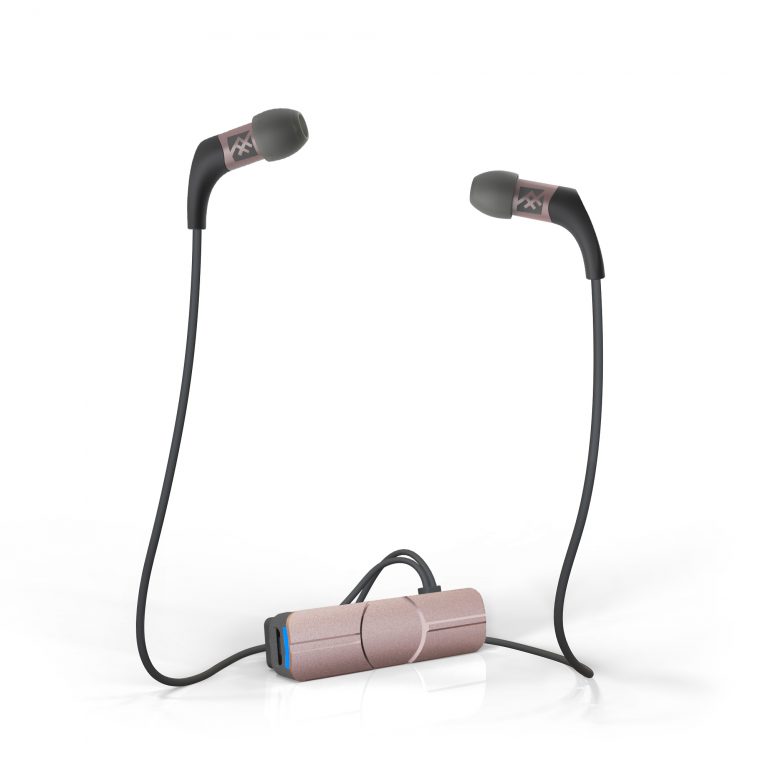 Resound Wireless ($29.99 SRP) – Designed for those who prefer reliable, quality sound in a discreet package, the low profile Resound Wireless earbuds offer a slim, subtle style and sit comfortably in the ear. Constructed from lightweight aluminum for a premium look and feel, the Resound Wireless earbuds feature 5.5mm drivers, an impressive 10-hour battery life, and are available in rose or charcoal.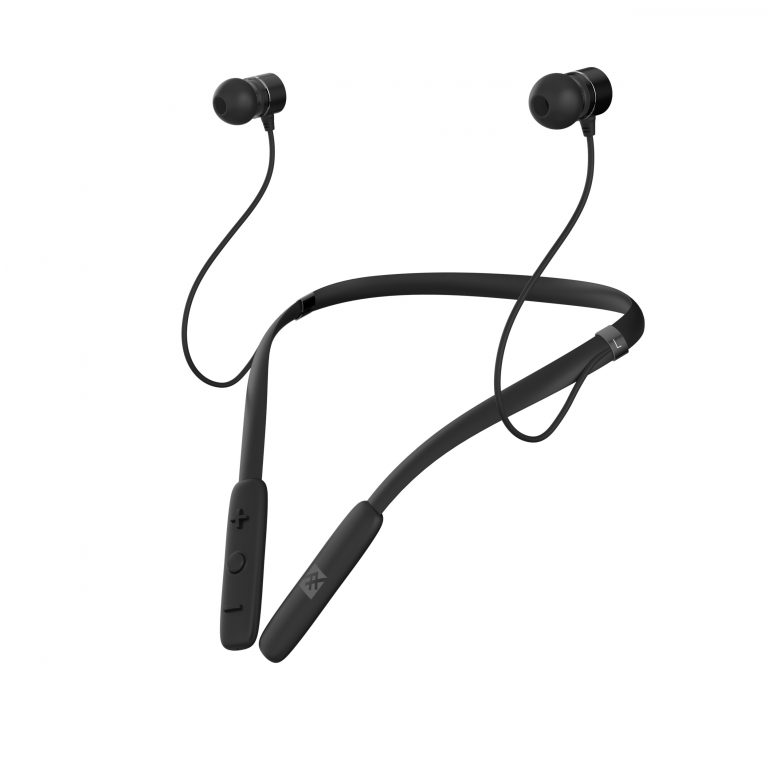 Flex Force Wireless ($29.99 SRP) – For those who prefer a wireless around-the-neck solution, the Flex Force earbuds are a low profile, lightweight option that feature 8mm drivers and 8 hours of battery life. The Flex Force around-the-neck earbuds include magnetic earbud tips that stay in place when they're not in use, and are available in black or white.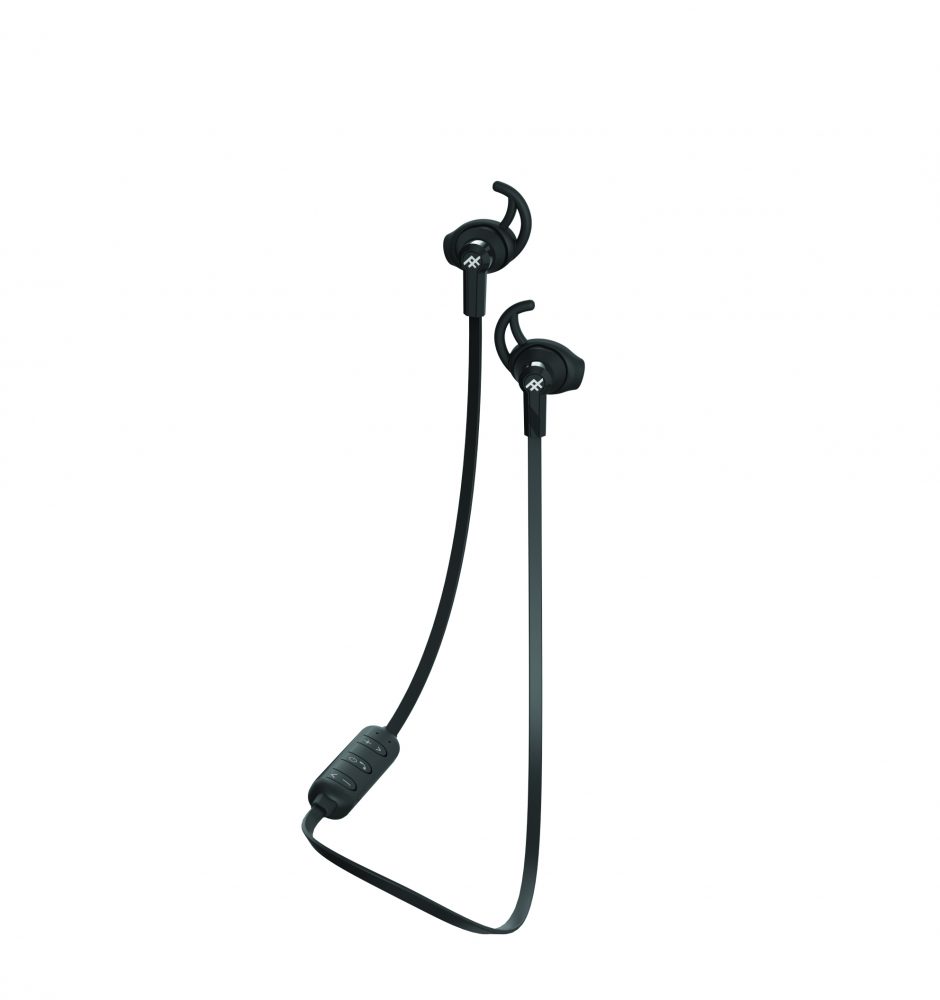 Free Rein Wireless ($19.99 SRP) – These convenient earbuds have comfortable wing tips that ensure a secure fit, 10mm drivers and 5 hours of battery life. The Free Rein Wireless earbuds are available in black or white.
Over-The-Ear Wireless Headphones – Two new easy-to-use headphone models offer an ergonomic over-the-ear fit, adjustable headband, an IPX2 sweat resistance rating, Bluetooth 4.1 and foam-layered earcups for a comfortable fit. These are my sons favorites!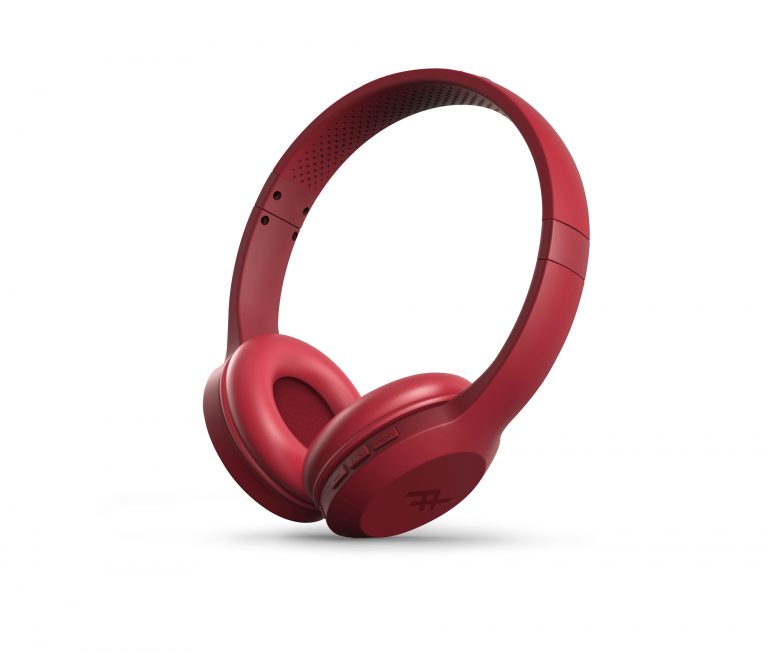 Resound Wireless Headphones ($34.99 SRP) – For music aficionados who want to hear highs, lows, and mid-tones, these premium wireless headphones feature powerful 40mm drivers, soft touch texture, a built-in microphone, and 20 hours of battery life. The Resound Wireless Headphones can be used wireless or wired, feature on-ear controls, and are available in black or red.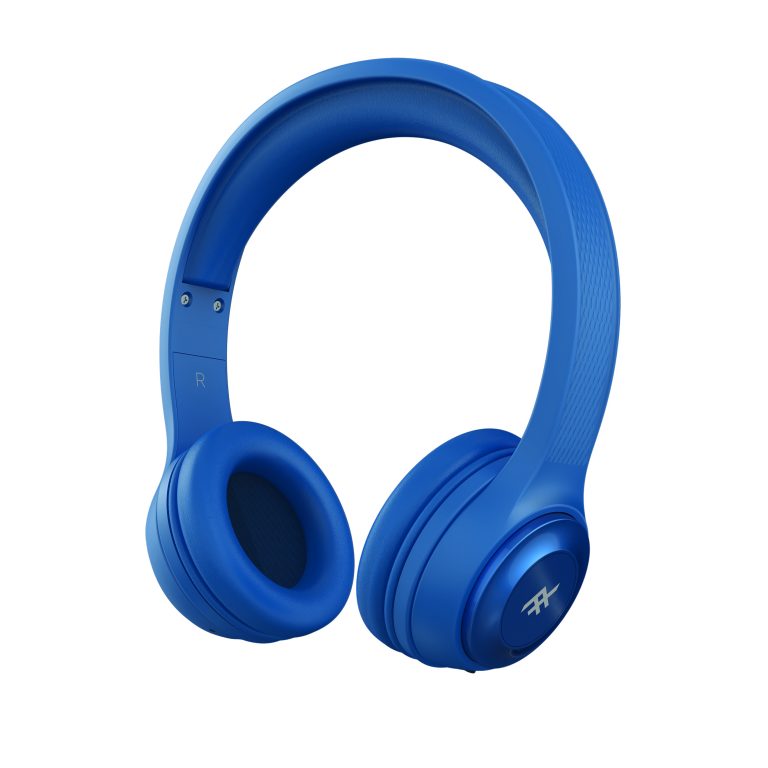 Toxix Wireless Headphones ($24.99 SRP) – For the everyday listener, these classic wireless headphones feature a built-in microphone, 30mm drivers and 10 hours of battery life. The Toxix Wireless Headphones can be used wireless or wired, have on-ear controls, and are available in black or blue.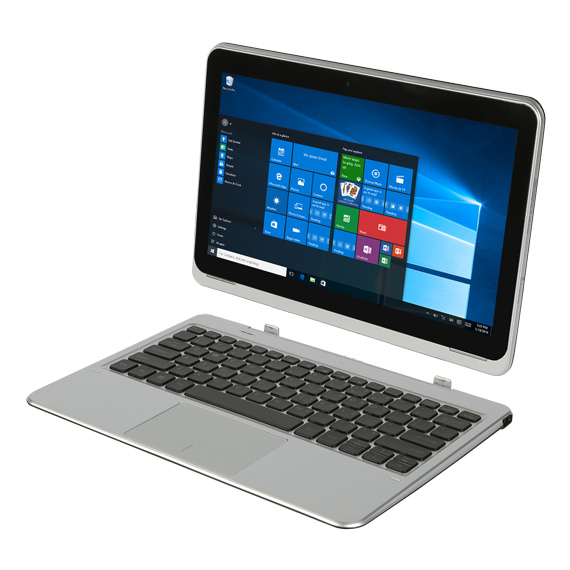 E FUN's Nextbook Flexx 11A 2-in-1 tablet with Windows 10 – This is the perfect gift for the teens in your life. It is an incredible value for families and travelers because it functions as both a laptop and a tablet with its included full size detachable keyboard. Best of all, it is now available at Walmart stores nationwide for only $179. Some of the key features of the Flexx 11A include: 11.6″, 16:9 aspect ratio, high-resolution 1366×768 resolution (IPS) touchscreen, Intel® Atom™ Cherry Trail quad-core processor 1.84GHz (Z8300), 2GB DDR3L system memory, 64GB onboard storage; Micro-SD card slot for expansion to 128GB, Wi-Fi 802.11 b/g/n and Bluetooth 4.0, Detachable full-size pogo keyboard, Front and back cameras with built-in microphone and up to 8 hours of run time on a full charge. We love ours and if you are in the market for a laptop this is an affordable solution.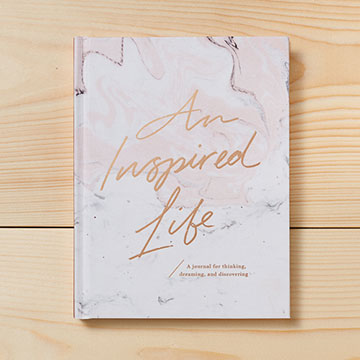 An Inspired Life Journal – For dreamers and deep thinkers, our "An Inspired Life" journal provides a place for introspective thought, enhanced by inspirational quotes and reflective prompts. This journal is a place to observe your life—all that it is, all that it has been, and all that you want it to be. Featuring beautifully designed quotations with coordinating prompts, the thoughts in this journal invite you to explore. Included quotations are from both contemporary and well-known authors such as Danielle LaPorte, Anne Lamott, and Zelda Fitzgerald. This would be perfect for teen girls. Include a nice pen and it would be the perfect gift.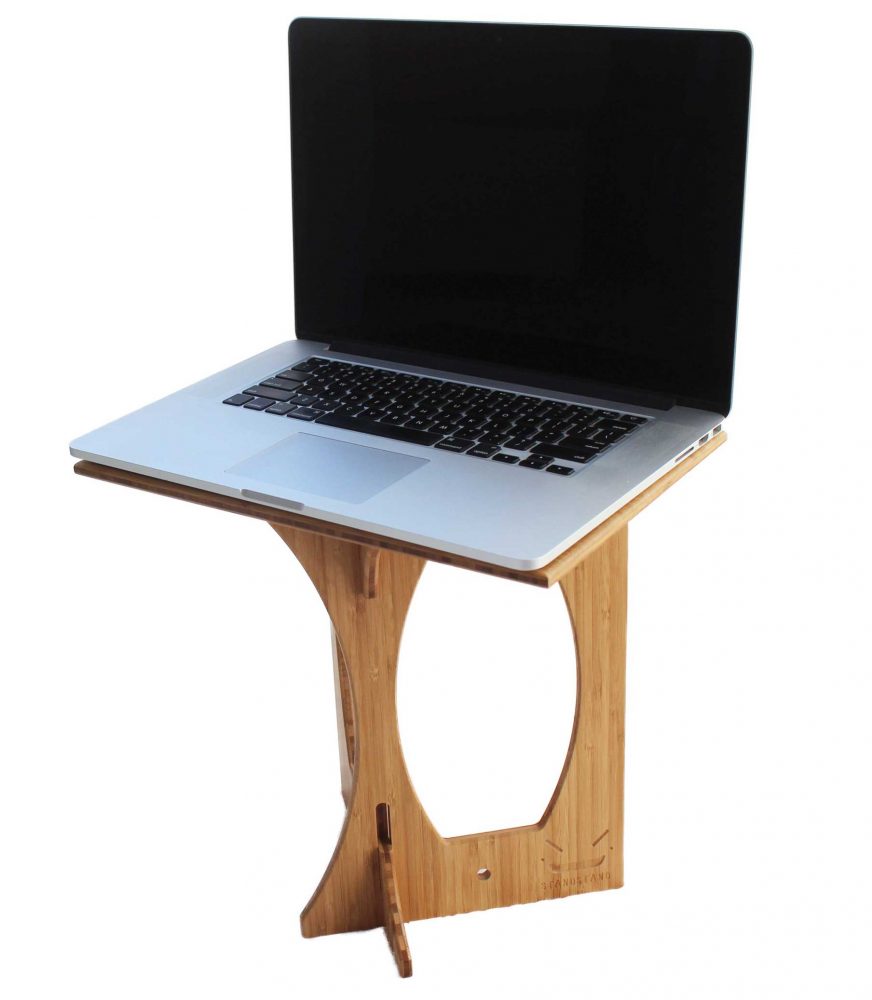 StandStand – Portable standing desk. This is the perfect gift idea for teens and college students. As they are always on the go and working on papers and homework the stand stand will help with productivity and posture. Luke the designer behind this product designed StandStand to meet his own desire for a standing desk that he could take with him all the places he used his computer. Along with my wife and a high-school friend, he launched the first design on Kickstarter in August 2014, raising $118,000 from over 1800 backers. They have launched several more designs since then, and continue to do all their manufacturing in the US. This would be a great gift idea for teens!

Strong Self(ie) is a quarterly subscription box to help build up a community of STRONG girls by delivering handpicked items that are purposeful, positive and powerful. There are two boxes – Bloom (for 8-12 year old) and Burst (for 12-17 year old) – that feature trendy products that represent the four corners of self(ie) strength: Health(ie), Smart(ie), Funn(ie) and Beaut(ie).
The company was founded by two moms who have girls themselves, that wanted to inspire this demographic to be strong and positive and to also encourage them to pay it forward. The boxes feature high quality items (for example, one of the items in the December box is a Mermaid Pillow!) that many girls are looking to buy anyway. Now they are packaged in one easy shipment, cost a fraction of what they would pay for each item individually and mailed to their home with a positive message every three months. We LOVE this gift of esteem and empowerment to teens!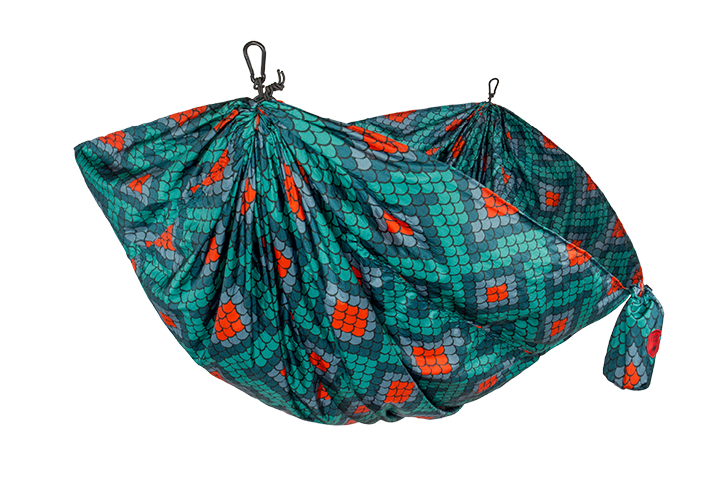 Hammock – My brother has one and LOVES it! He and his friends keep them in their cars or back packs and use them to "hang out" in. This summer they enjoyed so many adventures and keeping their hammock handy gives them something to relax "in" wherever they may go. I think this is a must have item for college students and teens. Check out these awesome hammocks at Grand Trunk. They are made with 100% Parachute Nylon, they have triple stretching and have an attached stuffed sack for easy carrying. Don't have trees? Expand the hanging horizons as a family with the Hangout Hammock Stand. This is the latest addition to your Grand Trunk hammock tool belt so you're able to fully enjoy all the luxuries life can bring! This super stand accommodates all size hammocks, holds up to 400 lbs, requires no tools for a simple setup! Be sure to bring a Grand Trunk Puffy Pillow for extra support and comfort! This is a great gift idea for Christmas.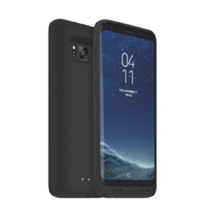 Mophie Juice Pack Battery Case for Samsung Galaxy S8/S8+, Google Pixel XL or iPhone 7/7+ – Teens never want to be without a phone! This will keep them charged even when they are on the go. The protective juice pack battery case extends your talk time and gives you the ability to recharge your phone and battery case anywhere wireless charging systems are available. Charge Force technology with built-in magnets make wireless charging easier than ever. The magnets align with any mophie Charge Force wireless mount and hold your phone in the perfect position as charging begins on contact. SRP: $99.95.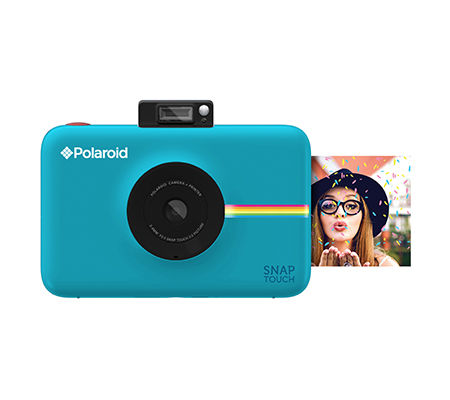 The Polaroid Snap Touch – This instant print digital camera with LCD Display makes it fun, quick and easy to snap, record, edit, print and share all your special moments via bluetooth connectivity to the Polaroid app or the the built-in instant printer. Your teens will LOVE this gift! Its 3.5″ LCD screen allows you to zoom, enable HD video, set the auto timer, or add filters, boarders and stickers to your photo or video, before it's even taken. The Snap Touch is the perfect accessory for the traveler, photographer, teen or tween! It is available for $179.99 on Amazon.com and major retailers (Macy's, Target, Best Buy and Walmart).
We hope you enjoy this Holiday Gift Guide for Teens.
MORE CHRISTMAS IDEAS:
101 Stocking Stuffer Ideas for Girls
101 Stocking Stuffer Ideas for Boys
50 Stocking Stuffer Ideas for Teens
50 $1 or Less Stocking Stuffer Ideas
50 Stocking Stuffer Ideas for Baby
15 Handmade Stocking Stuffer Ideas
50 Stocking Stuffer Ideas for your Pet
Stockpiling Moms can be found in all your favorite places. Hop on over to Instagram and follow the fun. We love posting memes, family fun, travel, and whatever we are feeling that day. Pinterest is also an amazing place to visit Stockpiling Moms. This is where you can pin all your favorite articles from our Food, Travel & Lifestyle Blog.
Disclosure: This is not a sponsored post but it does contain some affiliate links. Some products were provided to us for consideration in this gift guide. Regardless these items are 100% our own opinion.
Melissa is a football and soccer mom who has been married to her best friend for 24 years. She loves sharing recipes, travel reviews and tips that focus on helping busy families make memories.