Ways to Stay Cool at Walt Disney World
Summer heat in Florida is tough to manage, but if you are headed out on vacation you don't have to be miserable. These Ways to Stay Cool at Walt Disney World are going to be great for your upcoming vacation! No need to worry about getting overheated when you follow our tips!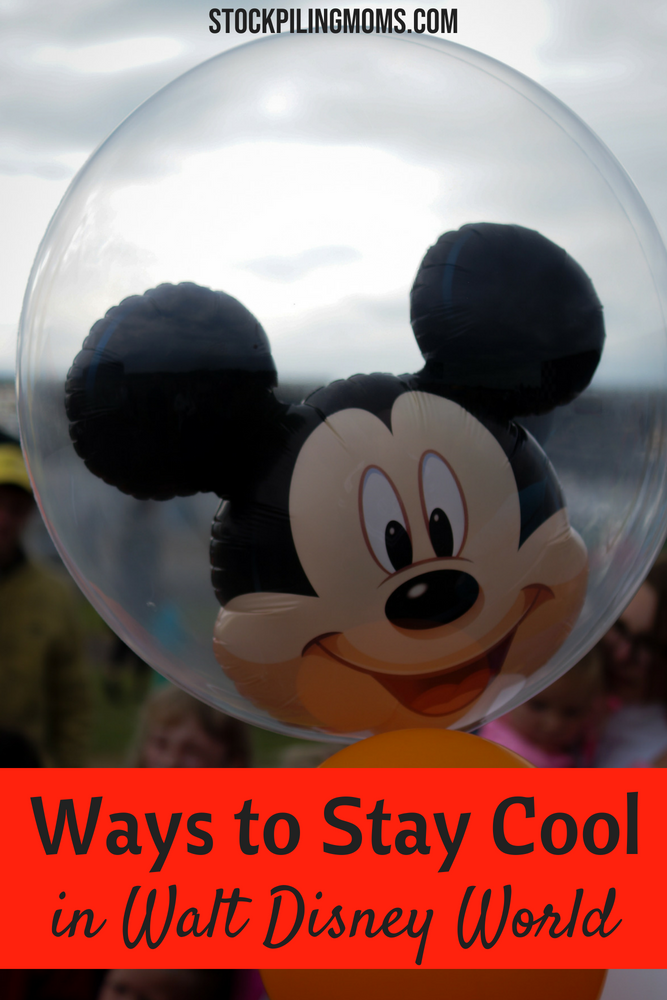 Ways to Stay Cool at Walt Disney World
Plan your day around indoor activities
The best part of Walt Disney World comes with the variety of things to do in the park. Yes, the major attractions are outdoor rides, but there is also the countless number of indoor activities that provide a respite from the heat and humidity outdoors. We recommend scoping out the various activities and rides your family wants to ride and plan out your day. Mix in some indoor activities after every 2-3 outdoor activities. This will give you a break from the heat, and help you to manage to plan out riding all of your favorite rides during your stay at Walt Disney World.
Take your own water bottles
There are so many water stations in the park, it's a must to take advantage. Staying hydrated is so important and can make a huge difference in how you feel in the heat and humidity. We love these collapsible water bottles to roll up and keep in our pockets in the park. They are so easy to use and small enough that everyone can carry their own.
Use portable fans or cooling towels
We've seen lanyard fans on many individuals and have really discovered how useful they can be in Walt Disney World. Grab one for each family member, and make sure to pack extra batteries. They are ideal for wearing and won't be in the way as you ride your favorite rides.
Cooling towels can be useful, but you will have to get them wet in the bathrooms. If this is something you think your family would be able to keep track of and use in the park, pick up some of these cooling towels on Amazon. These are our favorites.
Visit the water parks
Not only does Walt Disney World offer Disney's Typhoon Lagoon, but there are tons of other water options within the resorts on site, the park itself, and of course outside the Walt Disney World area. Water parks and playing in splash pads can be a great way to cool off during a hot day at Disney.
More Disney Tips:
10 Reasons Why You Should Take Your Teen on a Disney Cruise
Tips For Saving Money on Food at Walt Disney World
Must See Attractions at Walt Disney World
Walt Disney World Packing List
Melissa is a football and soccer mom who has been married to her best friend for 24 years. She loves sharing recipes, travel reviews and tips that focus on helping busy families make memories.