5 Amazing Amusement Parks for Kids that Aren't Disney
We love traveling in the summer months, and amusement parks are a huge part of our vacations. These 5 Amazing Amusement Parks for Kids are always a great bet for your vacation planning. They offer tons of variety of rides that are ideal for kids, and they also give you a price point that is affordable.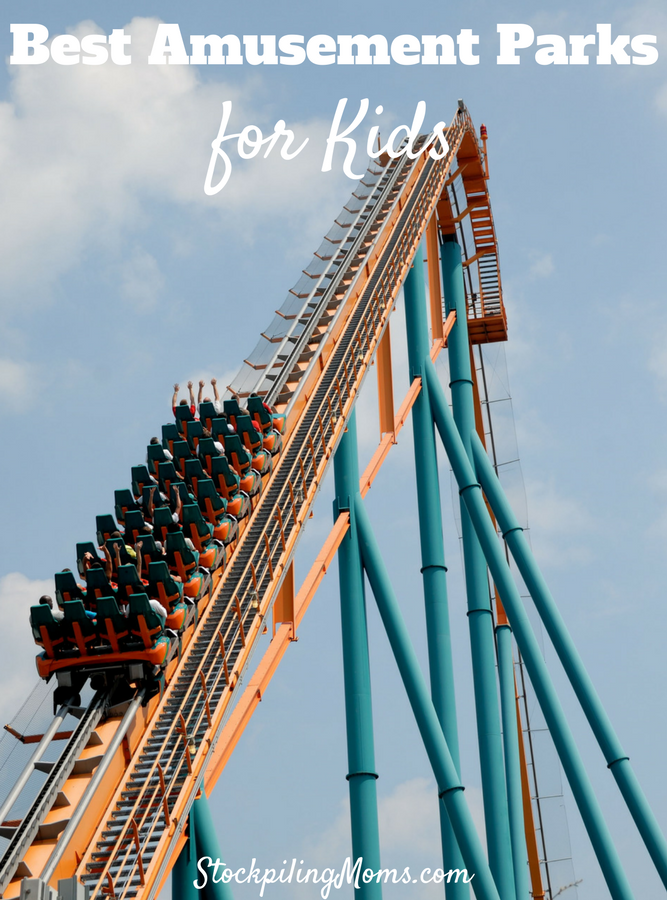 5 Amazing Amusement Parks for Kids
King's Island
King's Island is just a short drive away for us, but this Cincinnati amusement park is a favorite for many. It offers thrill rides for the adults, but plenty of amazing options for the children. All ages have something to enjoy at this location. With great seasonal options available, you won't regret an annual pass for visiting year round. There is even a great water park to soak up some sun while simultaneously cooling off in the heat! You can read our full review here.
Hershey Park
Nestled in the heart of Pennsylvania, Hershey Park celebrates all things chocolate and fun! With characters walking around as your favorite candy bar, and tons of kid-friendly options, it's the ideal family location for travel. The Hershey resorts and housing options are luxurious while being family friendly, and the rides in the park are ideal for children from preschool to high school! You can read our full review here.
Silver Dollar City
Visiting Silver Dollar City outside Branson, Missouri is one of those fun experiences everyone should enjoy at some point. Walk back in time to the Ozark mountains beginnings with rides featuring blacksmith shops, candle making, and classic saloon entertainment all while having a chance to ride amazing rides. Thrill seekers will enjoy the fun of the roller coasters. Hobbyists will shop the various craft and ornament shops, and foodies will be satisfied with the in-park homemade custard, barbecue, and classic Southern cooking.
Knott's Berry Farm
In Southern California, there is no shortage of amusement parks for kids, but Knott's Berry Farm is one of the best you can pick. Right outside of L.A., there are tons of things to see, but Buena Park is the home to Knott's Berry Farm and the many rides and adventures that await your children. You will love the Western atmosphere and the many family-friendly roller coaster options.
Busch Gardens
With locations in both Tampa, Florida, and Williamsburg, Virginia Busch Gardens is a perfect place to take the family. You'll enjoy all of the great adventures available, and the locations are perfect for fun in the hot summer sun! Numerous kid-friendly rides are ideal for parents of younger children. The latest addition of a Sesame Play time adds even more fun to the parks. Thrill seeker roller coasters add fun for teens and adults, making these parks a perfect place for the entire family.
These are the best amusement parks for kids, and we absolutely love visiting all of them in the hot summer months! Start planning now for a great adventure for your whole family at one of our top picks!
More Travel Tips:
How to Save Money at King's Island
5 Budget Family Vacation Must Haves
35 Things to do in Lexington, KY Area with your Kids
70 Things to do in the Cincinnati Area
10 Frugal Ways to Save on a Vacation
Tips for Visiting the Grand Canyon
Melissa is a football and soccer mom who has been married to her best friend for 24 years. She loves sharing recipes, travel reviews and tips that focus on helping busy families make memories.