Best Attractions and Dining of Pigeon Forge
Disclosure: I was invited by Pigeon Forge to highlight my experiences. While most of the experience was provided by Pigeon Forge all opinions are 100% my own. Check out the Best Attractions and Dining of Pigeon Forge!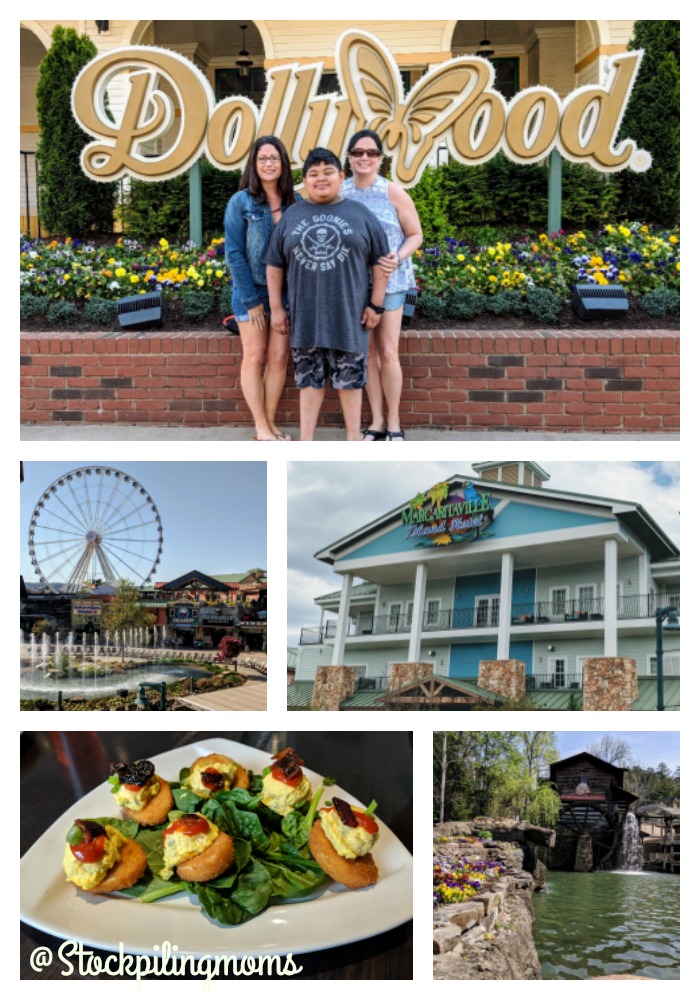 I lived in Knoxville through my teenage years and visited Pigeon Forge often. Over the last 20 years a LOT has changed! Pigeon Forge is booming and I am thrilled to share with you Best Attractions and Dining of Pigeon Forge! I had the opportunity to work with MyPigeonForge.com and visit many of the attractions new and old. When I sat down to write this article I was pondering on what you would want to know about my visit? So, I went with the Best of Pigeon Forge because there certainly are things I liked better than others and some that I thought were so worth it!
The Best Attractions and Dining of Pigeon Forge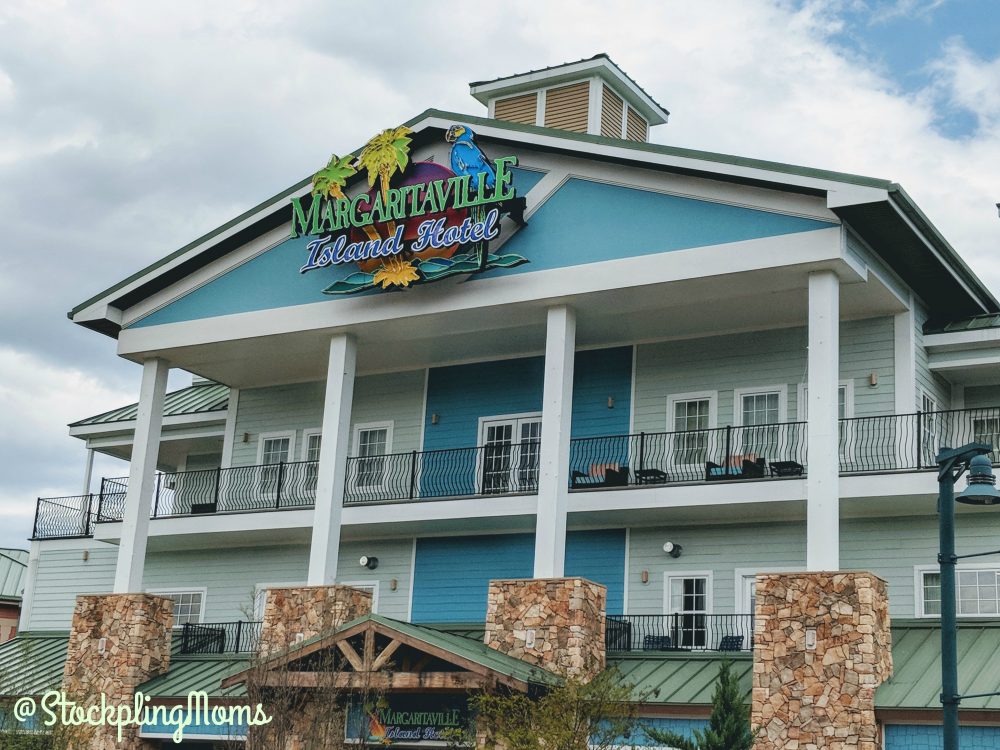 I have stayed several places in the Pigeon Forge area. Deciding whether or not to rent a cabin, hotel, or camp is a huge decision for a lot of families. I also realize that a lot of people are on a budget but if you can swing it Margaritaville Island Hotel is simply amazing! The hotel is located on the Island in Pigeon Forge. This is the newest and greatest one stop shop. You could spend days just enjoying the hotel and Island.
Margaritaville Island Hotel is beautifully decorated in Buffett's Island style with a mix of Southern hospitality. Every single room has a private balcony view overlooking the Village, River, or Fountains and are beautiful. I highly recommend the Fountain Rooms. (HINT: you can only book the Fountain Room directly through the hotel). We sat out until late watching the fountains dance to our favorite tunes. (I do think they should have played a little more Buffett!) Another awesome and impressive amenity is the wet bar with refrigerator, microwave, and a Margaritaville frozen concoction maker! Now how cool is that?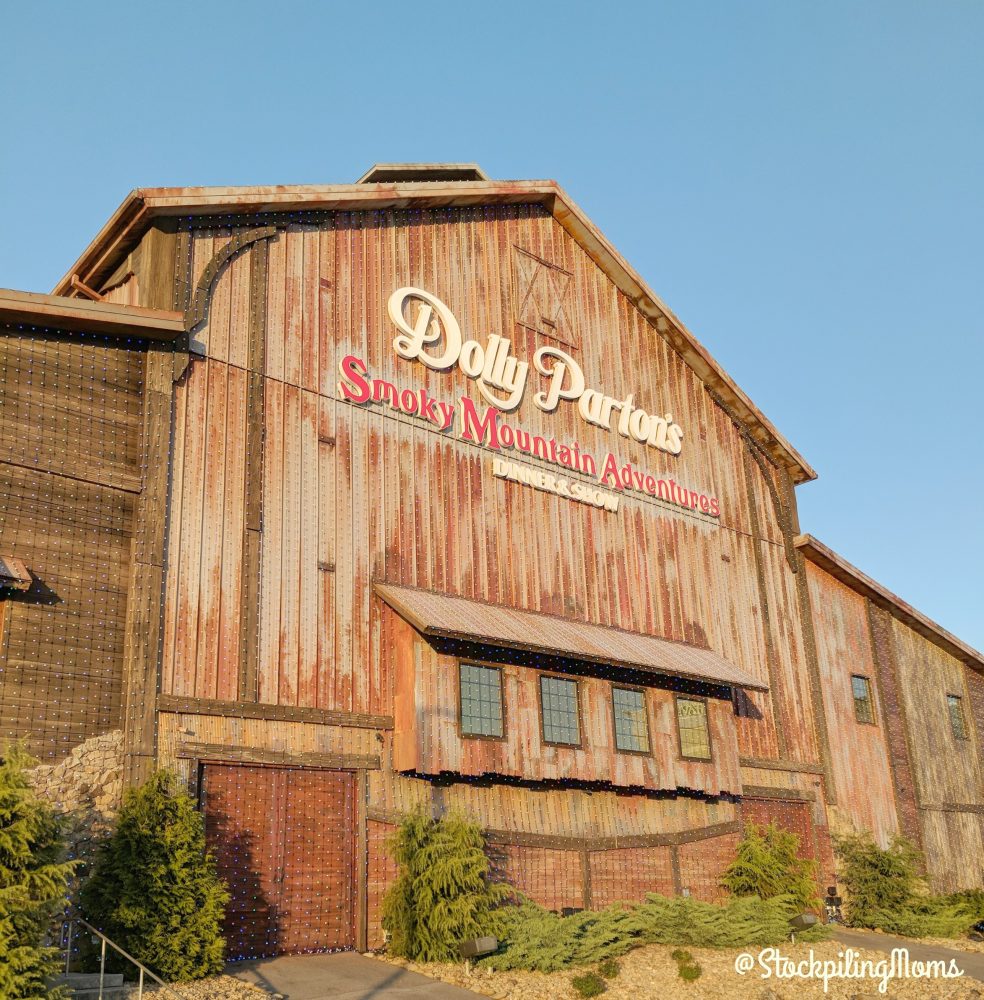 BEST DINNER SHOW – It's a tie! Dolly Parton's Spectacular Dinner and Dolly Parton's Stampede
It is hard to choose between the two because they are so different. If you like exciting horse riding, stunts, music, and eating with your hands then Stampede is your show! It is a magnificent show and tons of fun for the kids. Enjoy cheering for the North and the South while eating a four course feast. Oh and don't forget the dessert.
If you like dance, acrobatics, special effects, and a celebration Dolly Parton's Spectacular Dinner show you will love. It reminds me of a Southern Circus! The food I enjoyed. The Creamy Vegetable Soup and the Sweet Potato delight (they give you utensils) alone make me want to visit again. Everyone really was in to the show and we had a great night. BTW, if you stay at the Margaritaville Hotel you can walk there.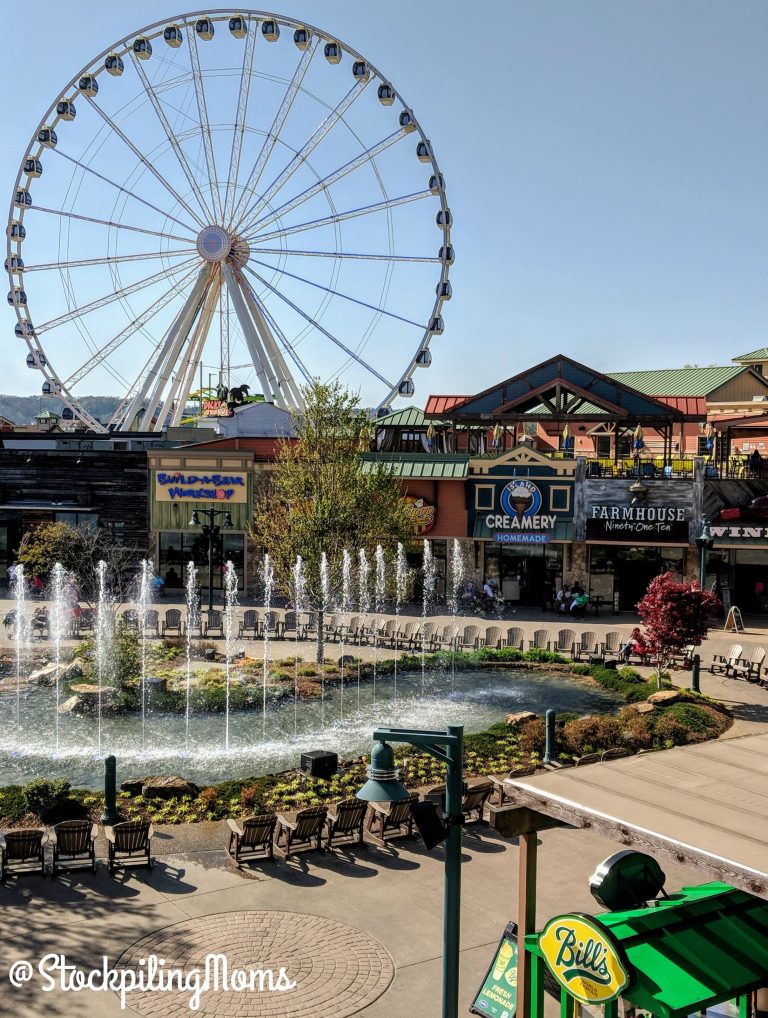 I am just going to say what is not at the Island? You can eat, shop, play, and stay. They have FREE parking and a tram to take you back and forth. The Island has some excellent choices for a great meal. You can choose from Paula Dean's Family Kitchen (warning you can not take leftovers), Timberwood Grill, Mellow Mushroom, Margaritaville, and Dick's Last Resort. There are so many snack and drink areas. We had a Peanut Butter Sundae at Island Creamery and it was delicious! There are so many shops it is hard to pick just a few. Although, I did enjoy looking through the Made in the USA store.
We loved the entertainment on the Island. There was a live band in the evenings at Ole Smokey Distillery. Just pull up a rocking chair and rock the night away. I was very impressed with the seating. There were seats everywhere and most of them were rockers. If you get the chance ride The Great Smokey Mountain Wheel. We rode it a night and the view was beautiful. You could see the lights for miles. My son really enjoyed The Island Ropes Course. He loved climbing and jumping around. We enjoyed ourselves watching from the deck of Dude's Daiquiri Bar. Again, I can not say enough about the Fountains on the Island. It is so nice to sit, relax, and watch. I am a people watcher so this was fun.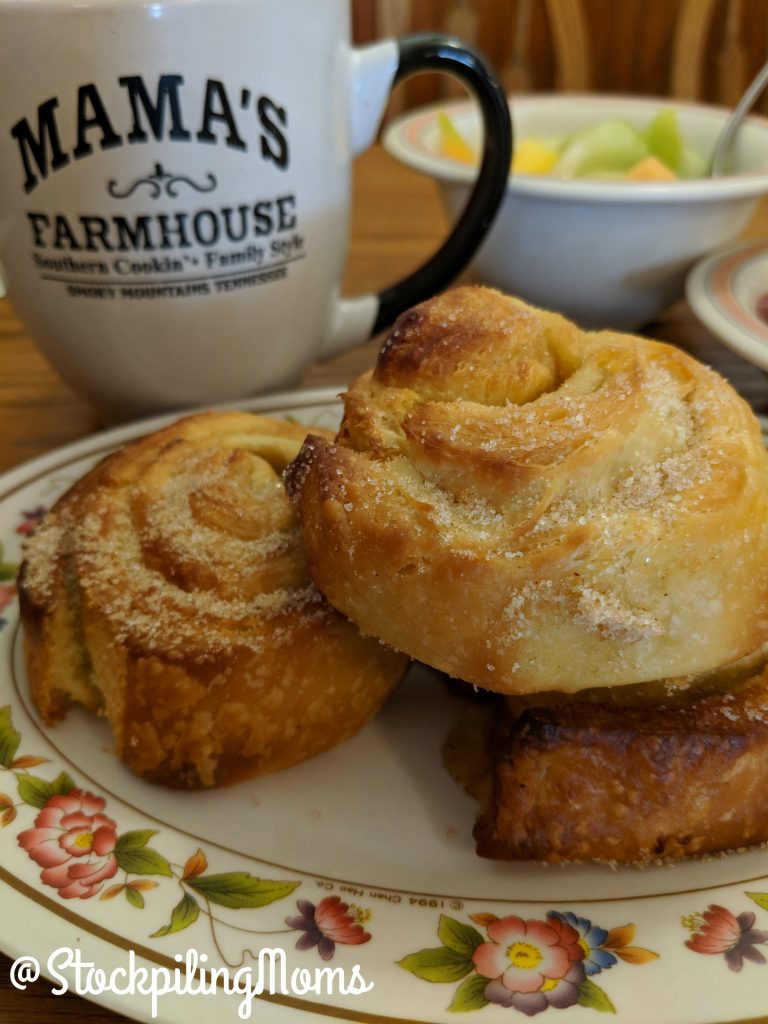 OMGOSH is all I can say! They have the most amazing biscuits & gravy and waffles ever! I also found out something very important here. I LOVE Chocolate Gravy. Yes, you read that right. I have never had chocolate gravy and I think I ate it on everything. Breakfast everyday includes Cinnamon pinwheels, fresh fruit, bacon, sausage patties, chicken tenders, cheese grits, hash brown casserole, mouth watering buttermilk biscuits, sausage gravy, chocolate gravy, buttermilk waffles, scrambled eggs, and peach or strawberry butter. Admit it!!!! You are starving now! If you are a smart person you will grab a jar of Strawberry butter on your way out. Be sure to check out our Chocolate Gravy recipe if you have never heard of it.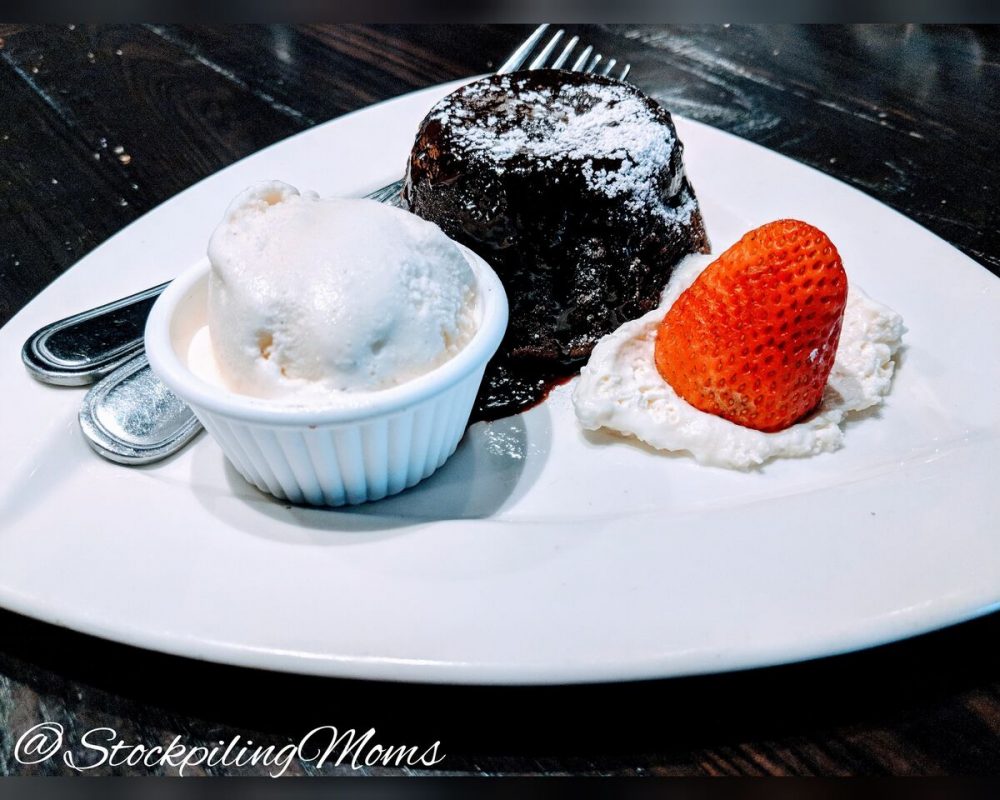 I can not stress enough this is one of my favorite restaurants EVER!! The restaurant is family owned and farm to table. They purchase food that is free of GMO's, antibiotics, steroids, and high fructose corn syrup. Their beef is aged a minimum of 28 days and is never frozen. They bake their breads daily and make 99% of all items in house. That is impressive!
My friend and son say it was hands down the best burger they have ever had in their life. It was so good that we visited 2 times in our 4 days in Pigeon Forge. I had their fish and it was amazing also. I think the my favorite part of the whole meal was the Chandler's Warm Chocolate Lava Cake and the Deep Fried Deviled Eggs. This is a perfect restaurant for people with food allergies or are gluten free.
BEST VALUE FOR KIDS – MAGIQUEST
I had never been to MagiQuest before and I think I may have enjoyed it the most. The value of the whole experience was well worth it. We spent hours in there. The best package to buy is the The Ultimate Combo Adventure Package – Includes any classic wand, 90 minute MagiQuest game experience, Pirate Golf, Odyssey Mirror Maze and the Vault for $33.99. I really wish I would have had that package. The package I experienced came with a loner wand and 60 minutes playing time and was $21.99. The game was so much fun but I felt like it took me 30 minutes to really get comfortable and then 30 minutes later it was over. If I would have known I would have gone with the package with more time.
We had a great time in the mirror maze and it actually took us a while to get out. The Vault was a cool and a very competitive experience. I could have done that again too. I felt like I was playing a bank robber in an action movie! Pirate Golf was also a lot of fun. When we go back to Pigeon Forge they will be seeing us again.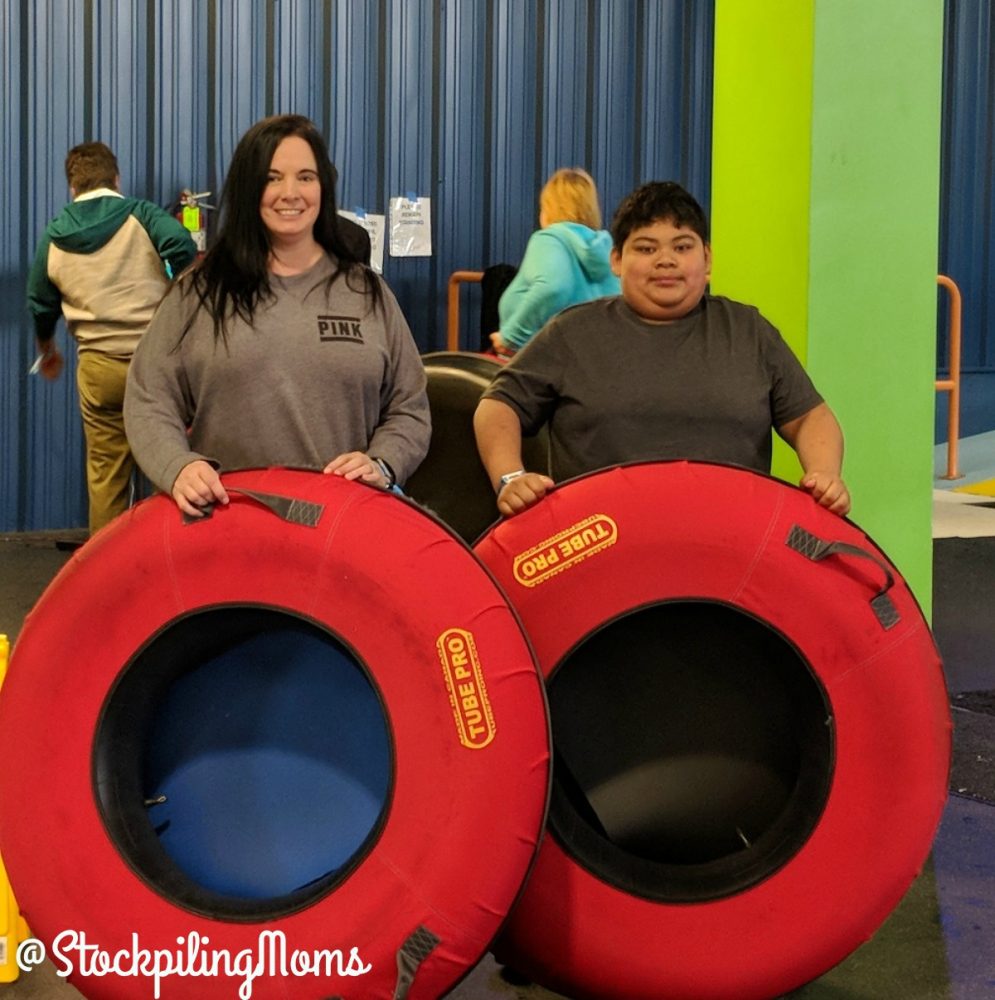 Where can you go snow tubing in regular clothes, with it being 65 – 70 degrees, and not have to walk up the hill? That's right Pigeon Forge Snow! We had so much fun tubing, racing, and making bets on who would go faster or further. This is fun for the whole entire family. Where else can you slide down a hill and then go back up on a moving sidewalk? If you get hungry there is a snack bar on the second floor. If the parents just want some down time you can send the kids tubing and watch them from the viewing area.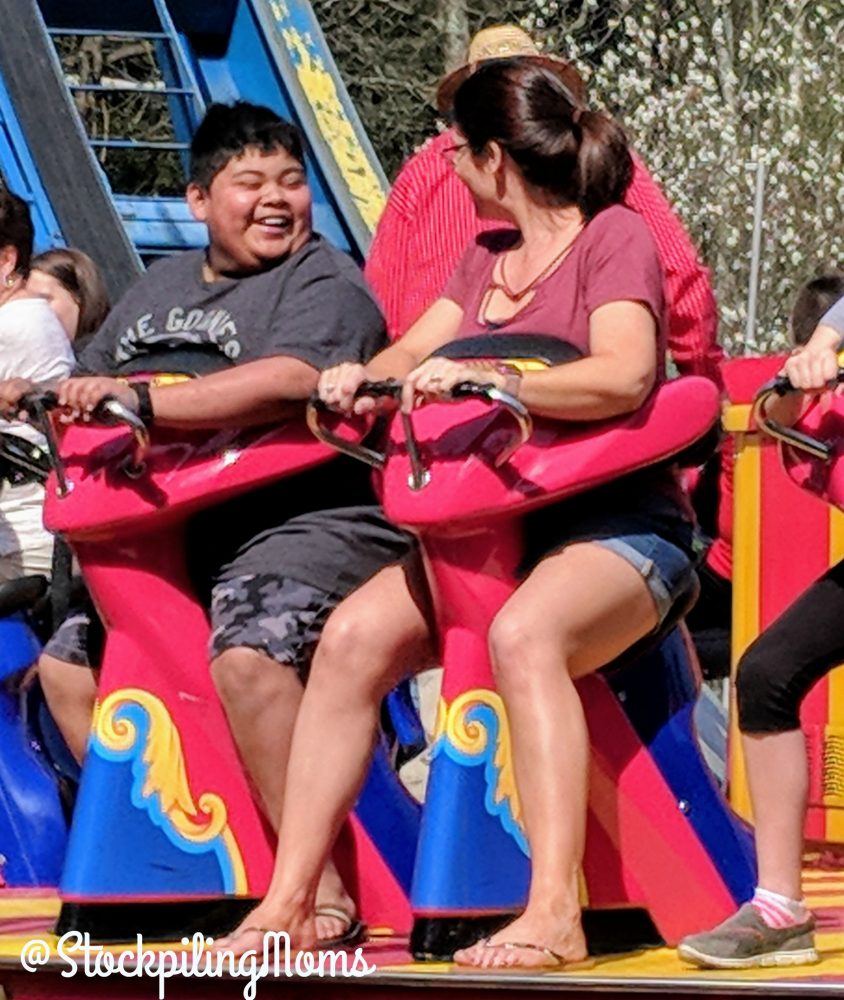 BEST OVERALL FAMILY ATTRACTION – DOLLYWOOD
I have been visiting Dollywood for years and all it has done is get better. Things improve every time I go. You can find thrilling rides for young and old, award-winning shows/entertainment, food, and just the natural beauty of the Smokey Mountains.
I have a love for roller coasters! The Lightening Rod roller coaster is now my favorite roller coaster to date! Smooth and a top speed of 73 mph. I think it is the fastest coaster I have ever been on or at least it felt like it. It is insanely fun! If you are a coaster rider you also have to ride the Wild Eagle.
Dollywood features so many Holiday activities through the year that you will love. Each season the shows get better and better. The talent Dollywood has been able to obtain is amazing. I was excited to see Janie Frickie was there when we were. If you love old country you will remember her!
I am also thrilled to find out Dollywood is becoming special need friendlier. One of my son's has Autism and sometimes he gets a little overwhelmed and needs some time out. They now have a calming room that you can ask to use. If you are in need of this please ask. Another good piece of information I obtained was resort guests with Dollywood tickets receive a Complimentary TimeSaver to enjoy expedited entrances to ten different TimeSaver Attractions. That is a huge time saver, especially during peak season!
Our time in Pigeon Forge was awesome! We had the true trip of a lifetime creating memories that will last forever. If you haven't been to Pigeon Forge now is the time to schedule a trip! This has earned a special place in the Best Attractions and Dining of Pigeon Forge! We love it here!
HONORABLE MENTION:
The Old Mill Restaurant
7D Dark Ride Adventure (Island in Pigeon Forge)
The Escape Game (Island in Pigeon Forge)
Flyaway Indoor Skydiving
The Track Family Fun Park
Wonderworks
Big Daddy's Wood Fired Brick Oven Pizzeria
Disclosure: I was invited by Pigeon Forge to highlight my experiences. While some of the experience was provided by Pigeon Forge all opinions are 100% my own. There are no affiliate links within this article.
Shelley is a boy mom, marine wife, and is blessed with an amazing family. She loves sharing recipes, travel reviews and tips that focus on helping busy families make memories.