The Ultimate Christmas Gift for Dad
If you are looking for the ultimate Christmas gift idea for Dad and/or for your family, we have a gift that is Santa approved! It is the Onward by Club Car! Our family has been enjoying the Onward for the past four months.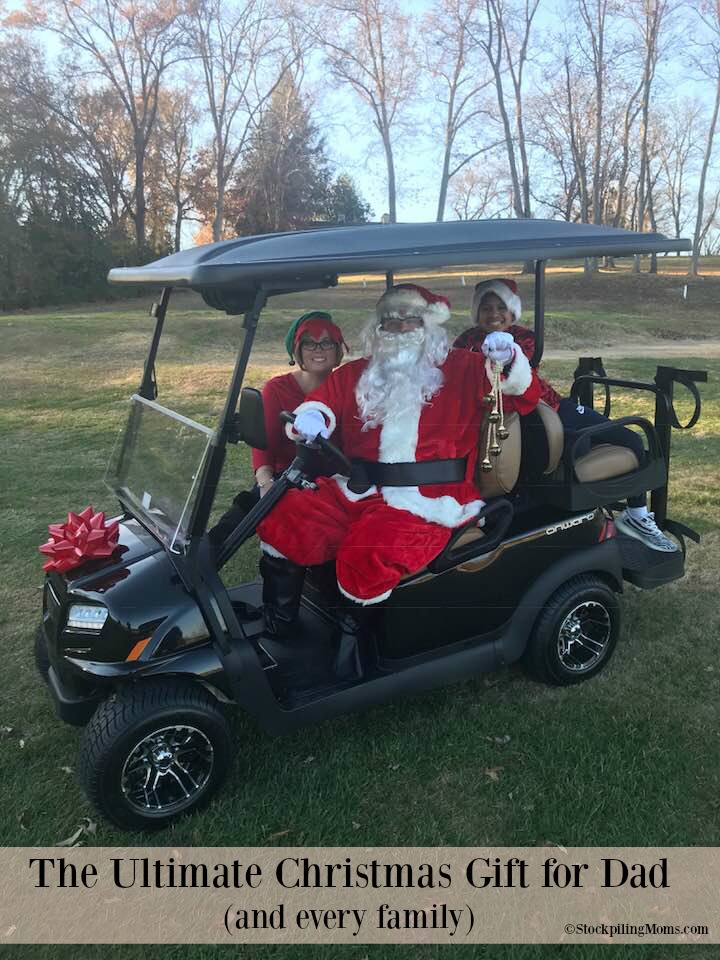 It has been an amazing addition to our family dynamic bringing us together for hours upon hours of fun! If you are considering a golf cart or vehicle for transporting your family, you will love to receive the Onward on Christmas morning!
If you have a golfer in your family, they are going to quickly fall in love with the
Onward™ 4 Passenger Golf Cart by Club Car.
Trust us, this is the ultimate Christmas gift for Dad or any golfer. My husband and son have fallen in love with it. As you know we moved to Berea and live on a golf course. They use it literally 4-5 times a week. Even this fall they are still enjoying golfing on our Onward. However, the Onward is not limited to golfers.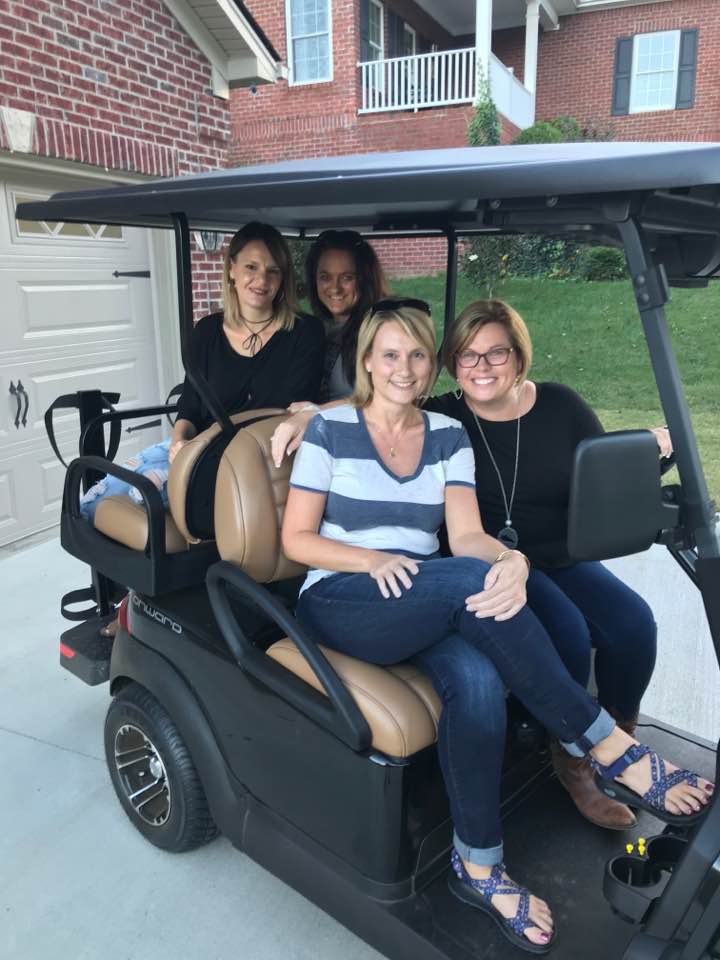 The onward is a great vehicle for transporting your family and friends. It encourages families and friends to come together and enjoy the outdoors. It is the perfect vehicle when you don't want to get into your car but still want to spend time as a family or with friends on the on the go. Best of all it is comfortable and practical, yet fun and stylish all at the same time. Several of my girlfriends stopped by for a visit recently and we took the Onward out around our neighborhood. They all loved it. The Onward™ 4 Passenger Cart by Club Car is perfect if you live in a gated community or if you have a vacation home at the beach or lake.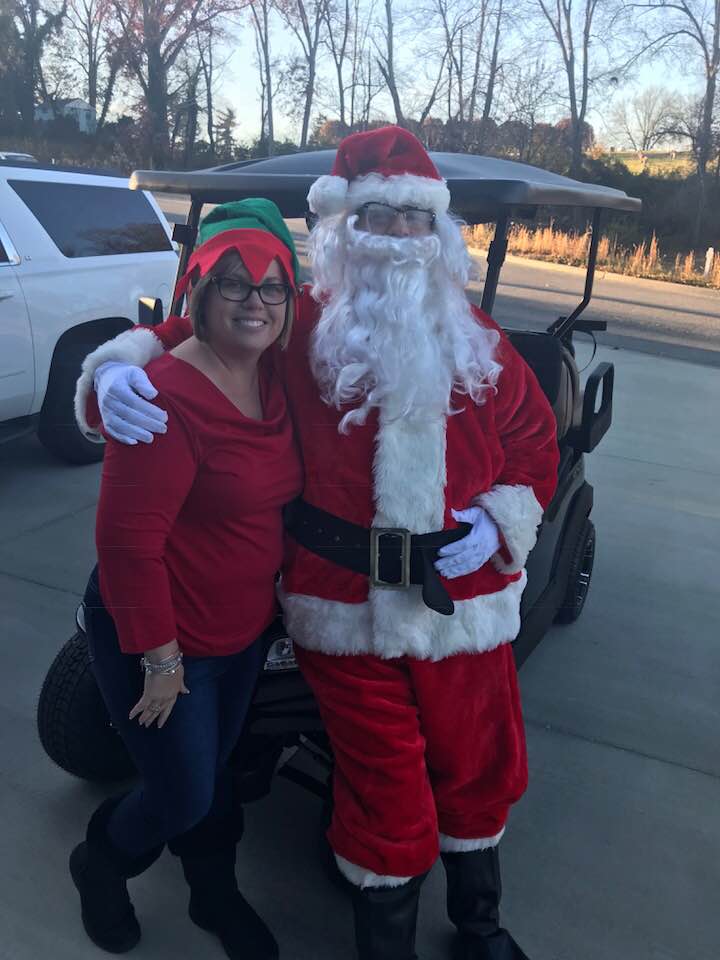 The Onward™ is available in your choice as an electric or gas golf cart. Best of all you can design your dream Onward online using their online tool. It is a great way to customize it with the options that your family will enjoy best. There is no need to go to a dealership it is so easy to use. When designing your dream Christmas gift, you can see a virtual image as you add the options to your onward.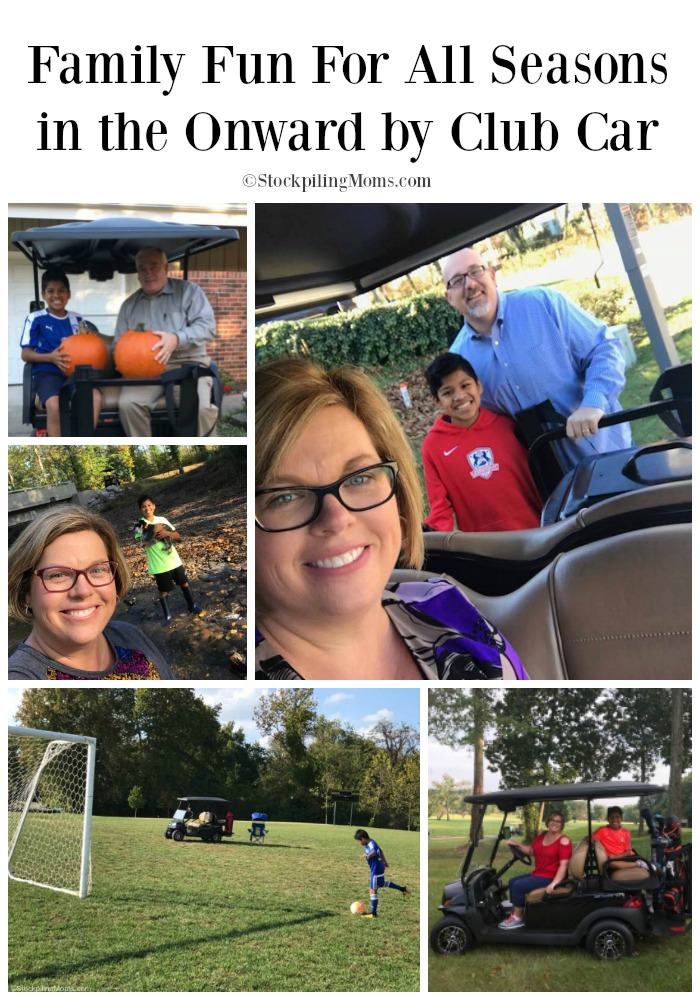 Overall, The Onward™ has become our go to family vehicle. We drive it to the creek, my parents' house, the golf course, the community garden, the soccer field and all over our neighborhood for fun! We also used it when we watched the solar eclipse. It the perfect vehicle for our family and will be for your family too!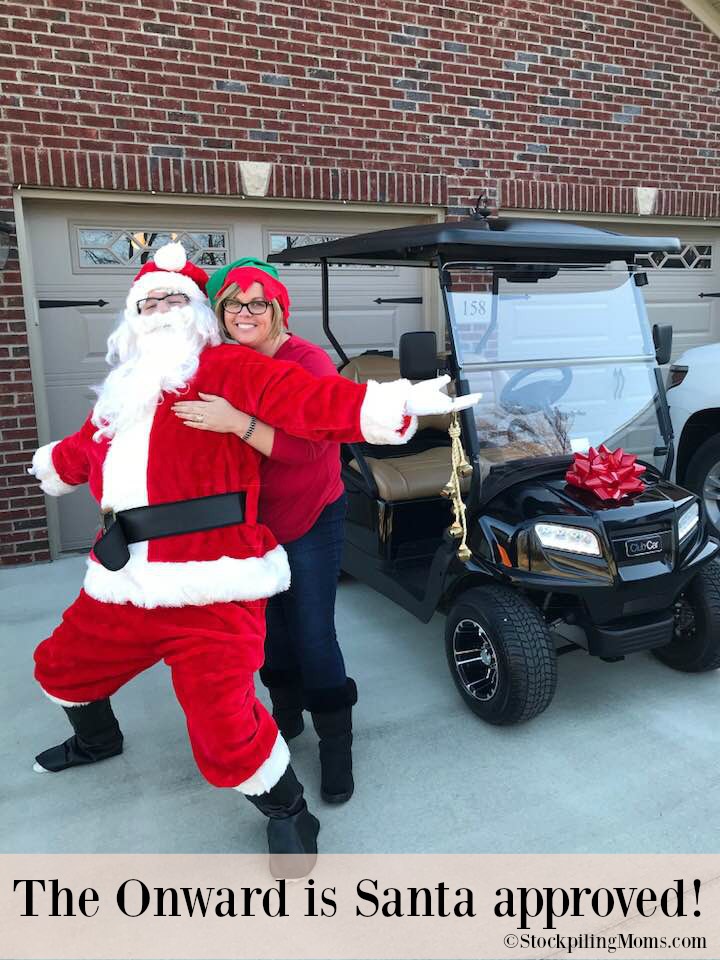 The Onward is Santa approved as The Ultimate Christmas Gift for Dad (and every family). Trust us this is the gift that all dads want and families will enjoy for years!
Disclosure: We received The Onward™ by Club Car for personal use. All opinions are 100% our own.
Melissa is a football and soccer mom who has been married to her best friend for 24 years. She loves sharing recipes, travel reviews and tips that focus on helping busy families make memories.