Purina Waggin Train Dog Treats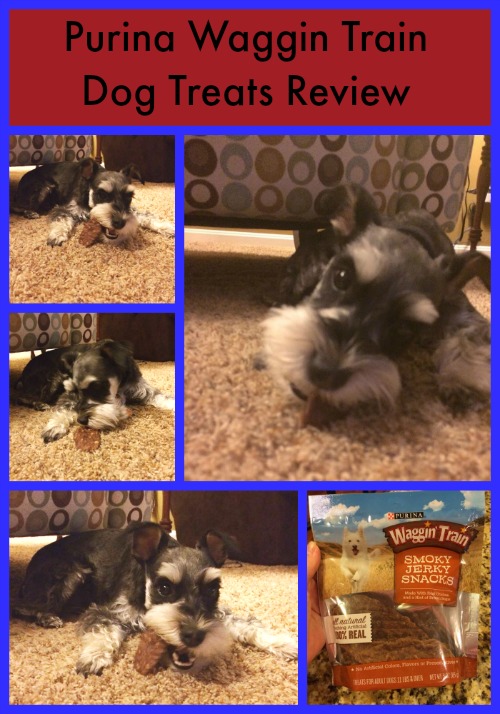 Purina Waggin Train Dog Treats & Giveaway. As you know I love my Rocky! He is an important member of our family, and I am really cautious about what I feed him. I was recently asked if Rocky would like to try the Purina Waggin' Train Treats. My answer, what is in them?
Purina Waggin' Train Dog Treats
With no artificial colors, flavors or preservatives the Purina Waggin' Train Dog Treats are 100% REAL. They are made with a few simple ingredients and are sure to get your dog's tail waggin'. All of Purina's Waggin Train Treats are made with care, from a quality tested and natural ingredients.
I actually called the Purina hotline and researched this product online before serving it too Rocky. I found out that it is really important to provide treats made in the USA because of the health standards and quality control standards in the products. You can go to Waggin' Train Treats to learn more.
There are two choices that are available that are made in the USA.
Jerky Duos
Smoky Jerky Snacks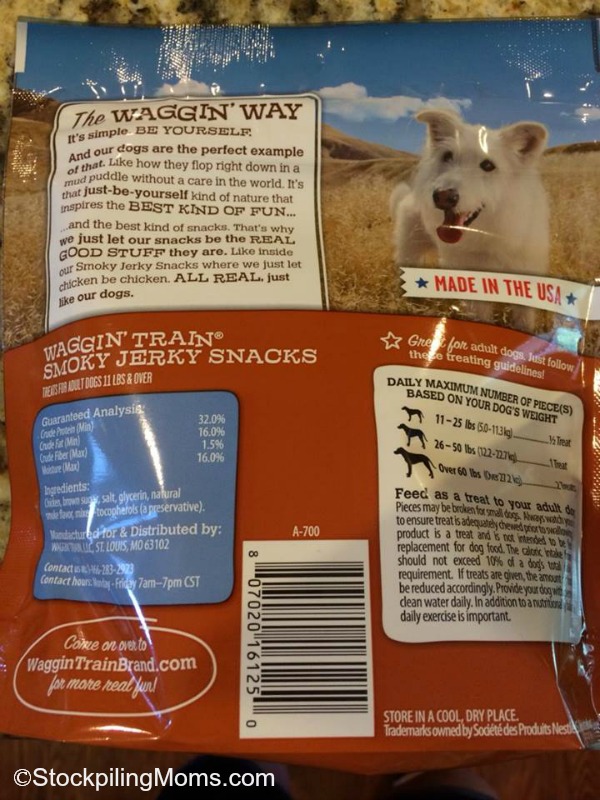 Both of these snacks are made in the USA! They are sourced with ingredients made in the US and meet all US standards of quality. Purina Waggin does offer a 3rd choice but it is not made in the USA so I would personally not choose to serve it too Rocky.
Rocky tried the Smoky Jerky Purina Waggin Train Dog Treat. As you can see from his video, he was excited! Best of all he didn't get sick or act strange at all after trying them (which is always important to me). He consumed the entire bag of treats over a 2-week period of time with no upset belly!
Treats are an important part of every dog's day but knowing how much and when to treat your pooch can be confusing. Click through to the Get Em Waggin' page and check out the Treating Guidelines. We are careful to limit treats for Rocky as we want to be sure he maintains an appropriate weight.
Win A Walmart Gift Card!
Click through to the Waggin Train Treats page on Walmart.com, watch the Get Em Waggin video and enter to win a Walmart gift card, so you can treat you pet right! Win 1 of 5 Walmart Gift Cards!
You can purchase the Waggin' Trail Treats at Walmart. Get treat tips and more on the Waggin' Trail Page. Here is cute (and short) video that you might enjoy!
I would love to know if you give your dogs or other pets treats. Have your dogs tried Purina Waggin?
Disclaimer: This post is sponsored by Lunchbox. All opinions are my own (and Rocky's).
Melissa is a football and soccer mom who has been married to her best friend for 24 years. She loves sharing recipes, travel reviews and tips that focus on helping busy families make memories.