Tips for Purchasing a Side of Beef
Here are some Tips for Purchasing a Side of Beef. Have you been considering purchasing a side of beef? If so, you'll quickly find it is a big undertaking but well worth the quality beef and money saved. Ordering a side of beef is a bit overwhelming for a first-time buyer, so we have compiled a few basic tips to make sure you have everything you need to know on hand when you head out for your first purchase.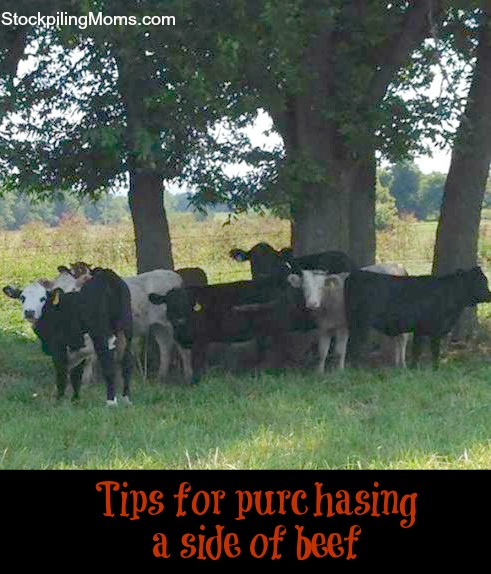 Tips For Purchasing a Side of Beef
Get recommendations. When purchasing something this large and expensive all at once, you really want to make sure you get the best quality. I always recommend checking with others in your area that have made a purchase of a side of beef. They can definitely tell you about their preferred vendor and the quality you can expect. This will give you a place to begin when looking for a quality and reputable vendor to purchase from.
Ask about what the beef is fed. It is more and more important to us to eat grass fed beef. Purchasing a side of beef can not only save you money, but also provide you with a healthier beef to feed your family. This means you are not ingesting as many unwanted hormones or chemicals along with the beef.
Visit the farm if possible. Instead of blindly purchasing a side of beef, take the time to stop by the vendor farm you are buying from. I am an advocate for making sure that the beef is not only being fed well but treated with respect. I much prefer seeing the care up front, so I know I am not buying beef that has been raised inhumanely.
Compare prices. While purchasing a side of beef is going to be a large up-front cost, you can easily see savings if you compare the cost of your average beef prices elsewhere. To make sure it really is going to be a good investment for your family, take the time to go over the prices you would typically pay for various types of beef. Usually, a side of beef will be priced per pound and not a price per pound for select pieces. While the per pound price may be a bit higher than you pay for hamburger, it would be much less than what you would pay for beef roasts, steaks, and other pieces.
Prepare for storage. This is the biggest and most important tip for purchasing a side of beef. You must be ready to store it properly. Depending on who you purchase from, most of the time you will find the beef separated into portion sized packages. Sometimes however, you will find a place that sells only in larger sections, and you have to separate this yourself. Find out in advance so you know what to expect.
If you have to separate and package the beef yourself, you'll want a clean workstation ready for when you get home with the meat. You'll need a Food Saver or other freezer storage bags and a great labeling system. You'll also probably want some paper towels and sanitizer on hand for cleaning up your workstation after you get everything prepared and labeled.
Another consideration when preparing for storage of your side of beef is having enough freezer space. You may not fully understand the amount of beef you are purchasing. Take the time to talk to your vendor for an idea of how much space you will need for storage. For some, this means investing in a small deep freezer to house the extra meat in until time to prepare it.
If you are considering purchasing a side of beef, these tips will help you to make the most of your time and money spent!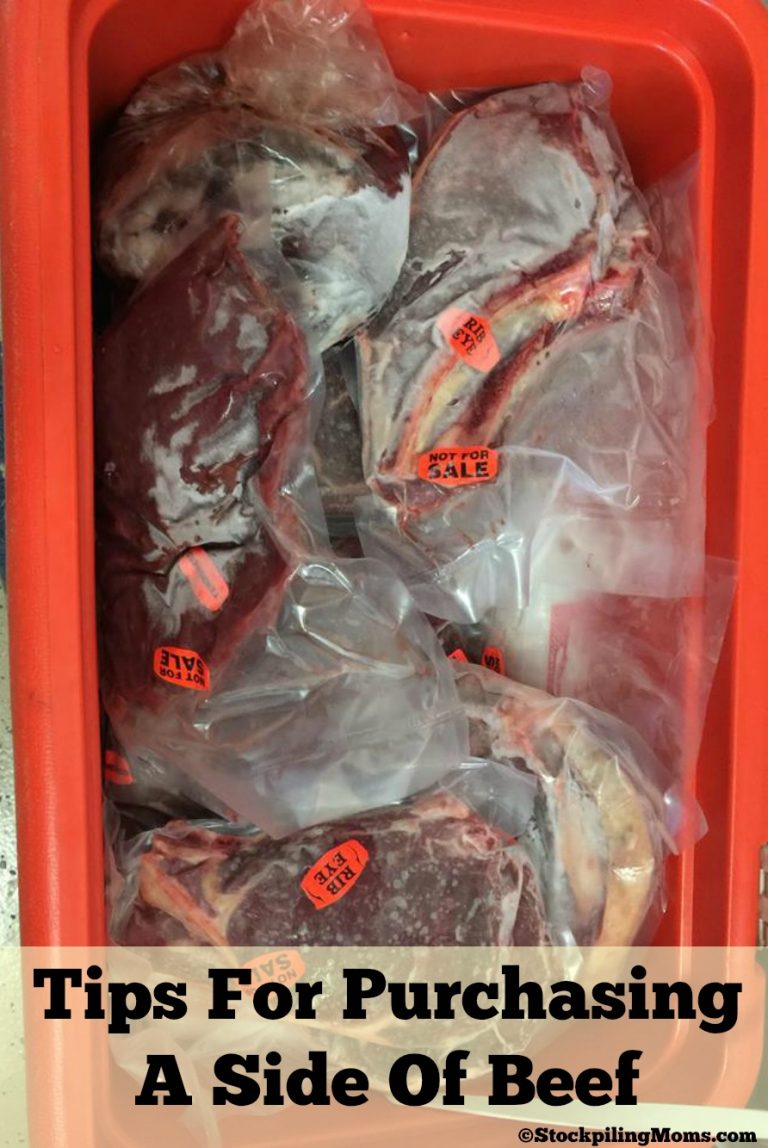 Melissa is a football and soccer mom who has been married to her best friend for 24 years. She loves sharing recipes, travel reviews and tips that focus on helping busy families make memories.