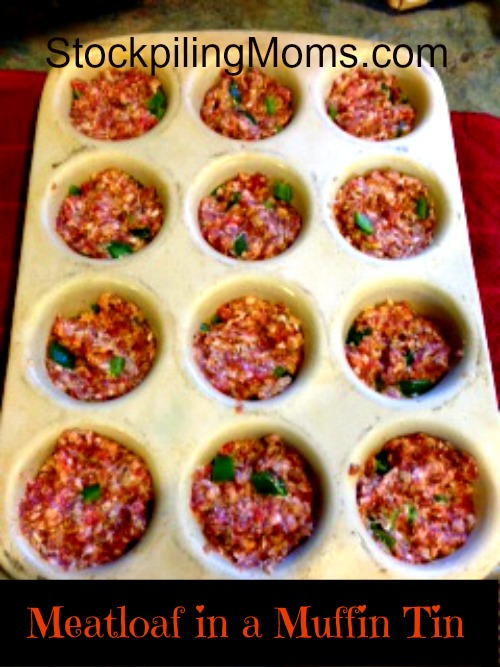 Can you freeze meatloaf? Yes, you can! It is one of the first freezer meals that I ever made. In fact I never make just one meatloaf, I always make three! I bake one and freeze the other two. This is a great tip for busy weeknights.
To freeze your meatloaf you can do so either baked or unbaked. I personally prefer mine unbaked because I find that it doesn't dry out after the freezing and re-heating process.
Can you freeze meatloaf?
To freeze unbaked: After prepared flash freeze then remove from the pan and place into a freezer safe container (or use your food saver) and date.
To freeze baked: After cooked allow to cool completely then flash freeze and remove from the pan and place into a freezer safe container (or use you food saver) and date.
Use the meatloaf within three – four months. If frozen unbaked, cook the meatloaf for 1 1/2 hours at 350 degrees or reheat a baked meatloaf for one hour. You can thaw your meatloaf by placing it back into the original pan in the refrigerator for approximately 24 hours.
A great tip for freezer cooking is to consider using a Muffin Tin – it saves you so much time on baking and is a great portion control too!
I serve with Broccoli Casserole and Mashed Potatoes. This is my favorite Meatloaf recipe. It is always a winner at my house.
Meatloaf Tips:
Use plastic gloves when you prepare your meatloaf – It really cuts down on the clean up!
Meatloaf Recipes:
Melissa is a football and soccer mom who has been married to her best friend for 24 years. She loves sharing recipes, travel reviews and tips that focus on helping busy families make memories.