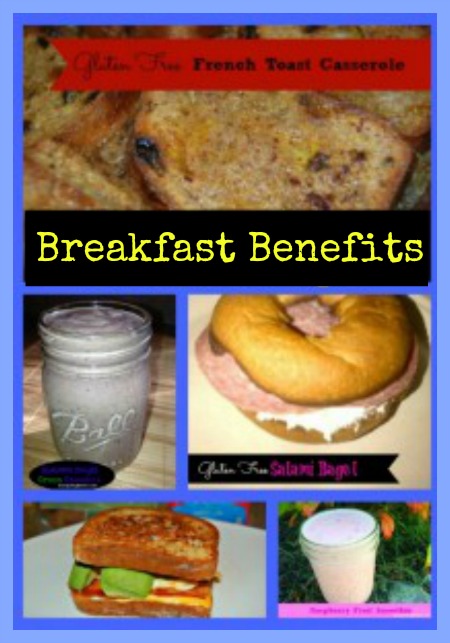 Breakfast Benefits. Breakfast is the most important meal of the day. If you start of the day with a good breakfast, you will have enough energy for your day. It is linked to weight control too! Eating a healthy breakfast is key to not only making you feel great but will lead to improved concentration, more energy for physical activity and lower cholesterol levels.
Breakfast Benefits:
Did you know that those who routinely skip breakfast tend to weight more than those who do not? Eating a healthy breakfast can reduce your hunger throughout the day. Normally if you skip breakfast, you will find yourself eating more throughout the day to more than compensate for those skipped calories.
Also, if you eat a healthy breakfast, you will have the energy you need to work out. Here are some great suggestions for healthy breakfasts.
1. A veggie omelet with a piece of whole grain toast
2. A whole – wheat English muffin with low fat cheese, scrambled eggs and slice of tomato
3. A fruit smoothie
4. Cottage Cheese and Fruit
5. Oatmeal made with skim milk, fruit, raisins, nuts and orange juice
6. Low fat yogurt with nuts
7. Hard Boiled egg and piece of fruit
Do you eat breakfast? I used to be a breakfast skipper and now by making the change now only have I lost weight, but I feel so better!
Disclaimer: I am not a health care professional, and I am not providing medical advice. Always consult with a medical professional before you change your diet or implement a weight loss strategy.
Other Posts You May Enjoy:
Melissa is a football and soccer mom who has been married to her best friend for 24 years. She loves sharing recipes, travel reviews and tips that focus on helping busy families make memories.