Lemon Lavender Cellulite Busting Body Butter
We love this Lemon Lavender Cellulite Busting Body Butter. Essential oils have amazing body benefits as well as the well known aromatherapy you receive from them. I am in love with my essential oils and they are put to use on a daily basis in my homemade cleaners, in the diffuser, and even in homemade beauty products.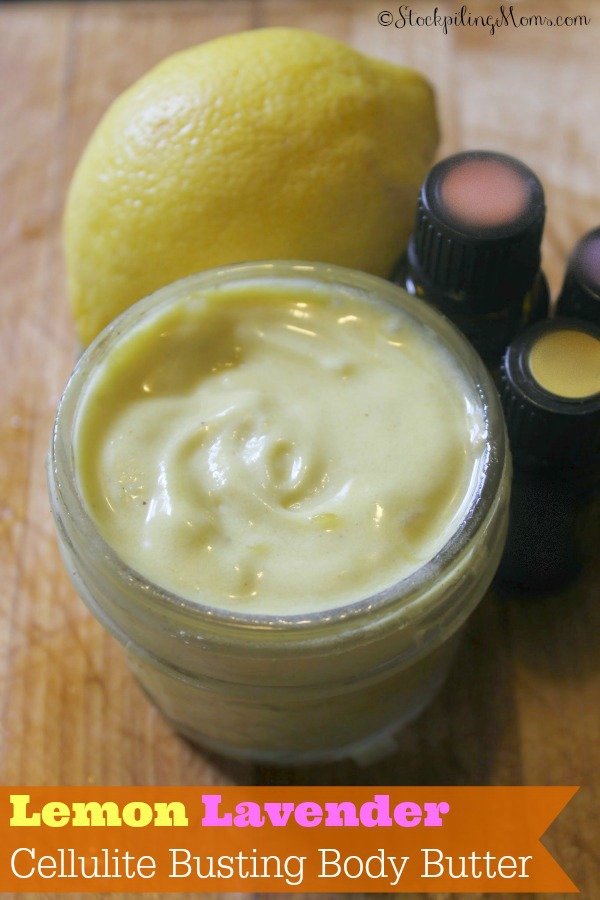 I was pretty excited to find out that lemon essential are not only great to add to your daily water but also that applied topically are believed to reduce cellulite. So I got right on developing a way to apply them that would get them where they needed to be in a rich, luxuriant cream.
The shea butter, olive oil, and coconut oils leave your skin soft and moisturized while the oils do their work. The lavender I added not only because of the aromatherapy affect but also for its healing properties – lavender essential oil is great for reducing visible stretch marks.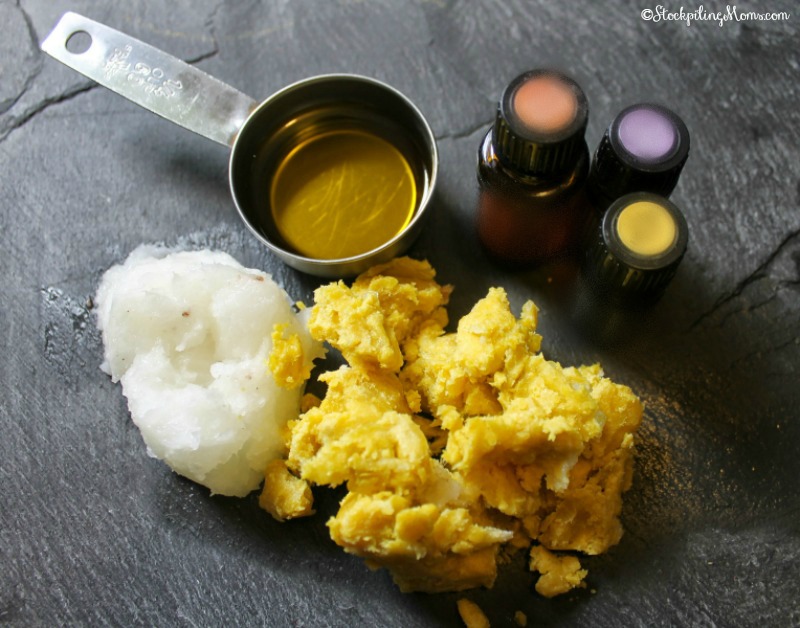 Lemon Lavender Cellulite Busting Body Butter
Ingredients:
¼ cup coconut oil
1 Tbsp. extra virgin olive oil
½ cup shea butter
30 drops Slim and Sassy essential oil
20 drops Lemon essential
10 drops Lavender Essential oil
Directions:
In a microwave safe bowl combine coconut oil, olive oil, and shea butter, microwave until completely melted by heating 30 seconds at a time-stirring between each one.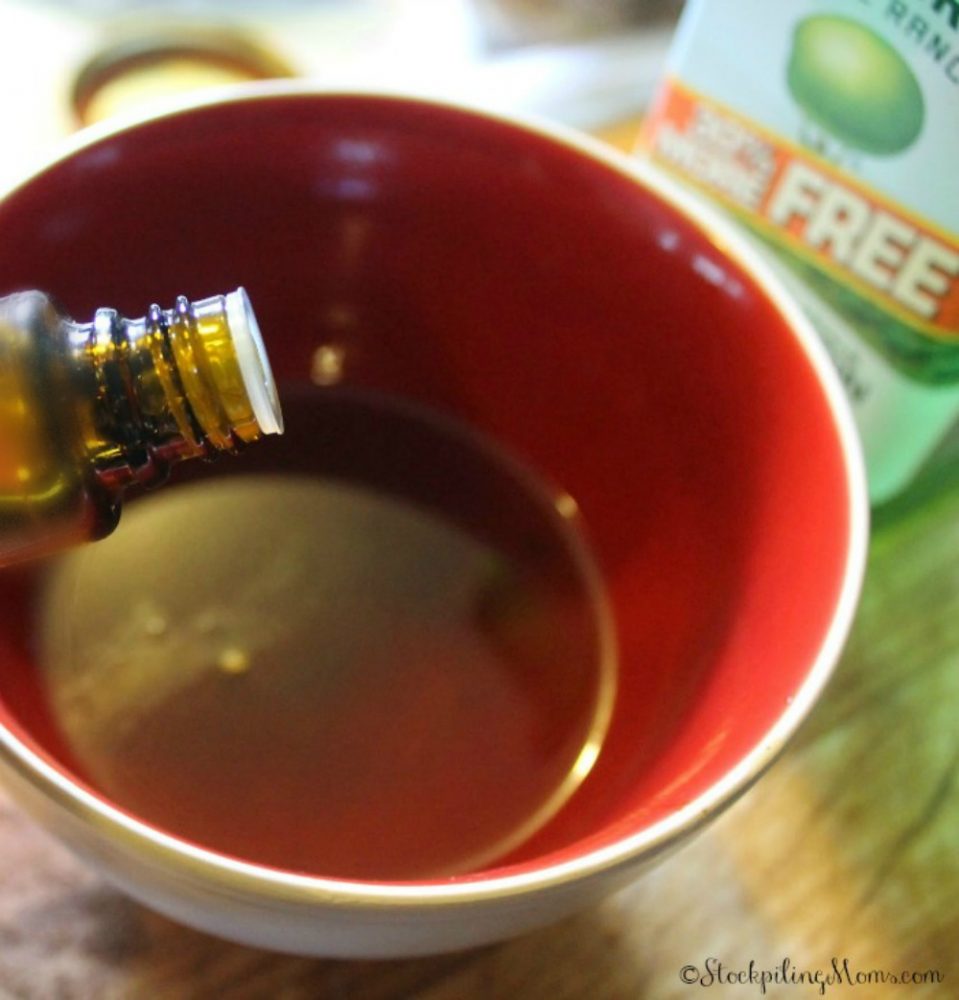 Bring mixture to room temperature by letting it sit on counter for 15-20 minutes, then place in refrigerator for about 15 minutes until it begins to set up.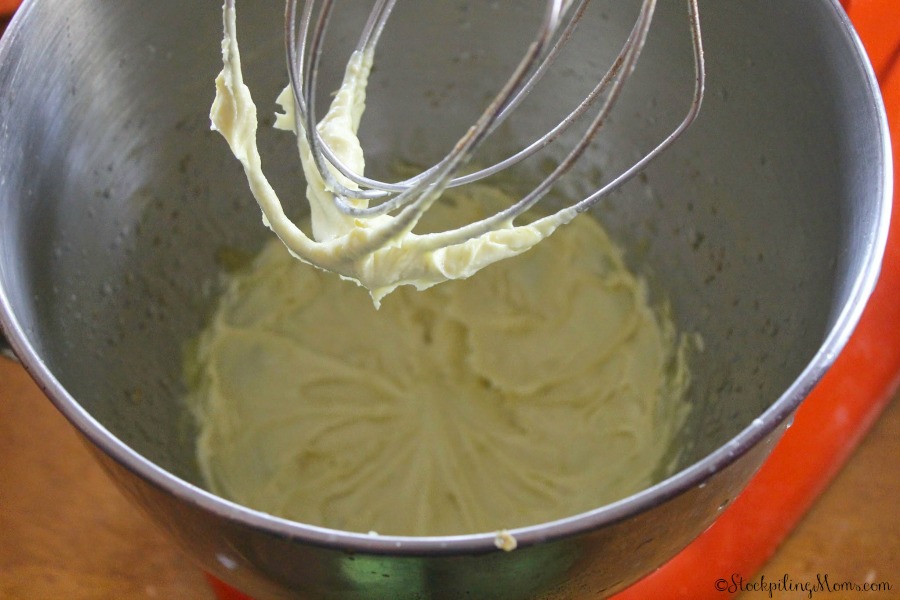 Remove from refrigerator and place in the bowl of a hand or stand mixer (you could also do this in a blender or food processor), add essential oils, mix on high until it is fluffy and smooth.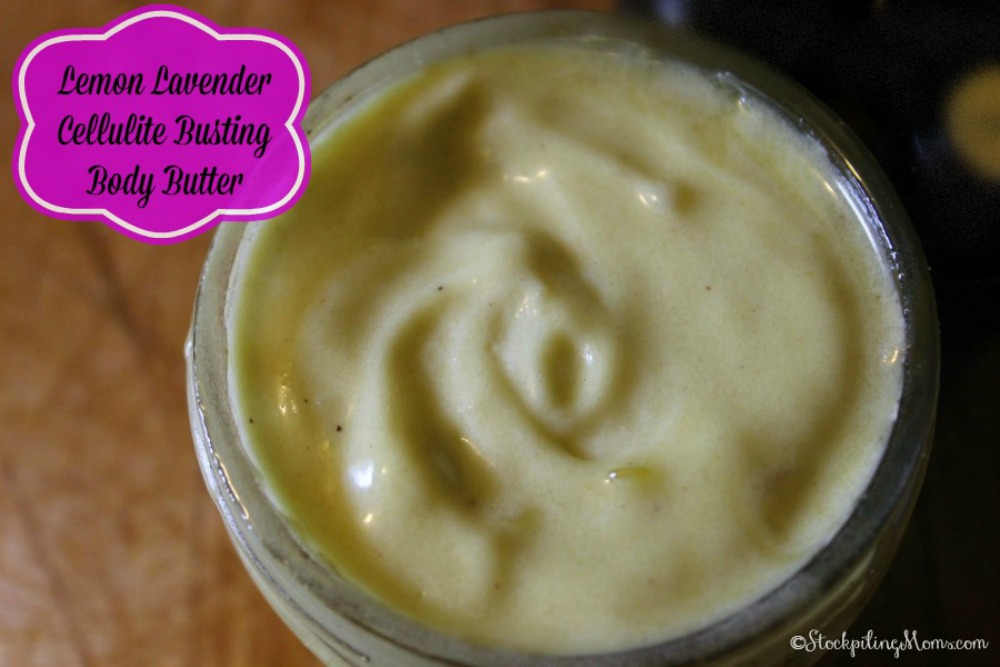 Place contents in a jar with an airtight lid. You can store your homemade body butter one of two ways depending on the consistency you prefer- if you like a firm lotion keep it in the refrigerator or a thicker liquid consistency it can be kept at room temperature for several months.
To Use:
You can rub this on problem areas as a lotion or for even more fast acting effects use it in combination with a wrap. Rub a generous amount over problematic areas, stomach, waist, thighs. Wrap in muslin fabric, then tightly in plastic wrap and leave on for at least an hour.
When doing a wrap – take a hot shower or bath before hand to open up pores, drink lots of water before, during, and after wrap. These oils will also act as a detox to your body, purging out unhealthy chemicals.
There are so many amazing benefits and uses for these essential oils! We hope you enjoy this body butter as much as we do!
Disclosure: We are NOT providing medical advice. Always consult your physician for medical treatment. The advice shared in this page has not been evaluated by the FDA. The products and methods recommended are not intended to diagnose, treat, cure or prevent any illness or disease, nor is it intended to replace proper medical help. There is no guarantee this will work in reducing cellulite or aid in weight loss.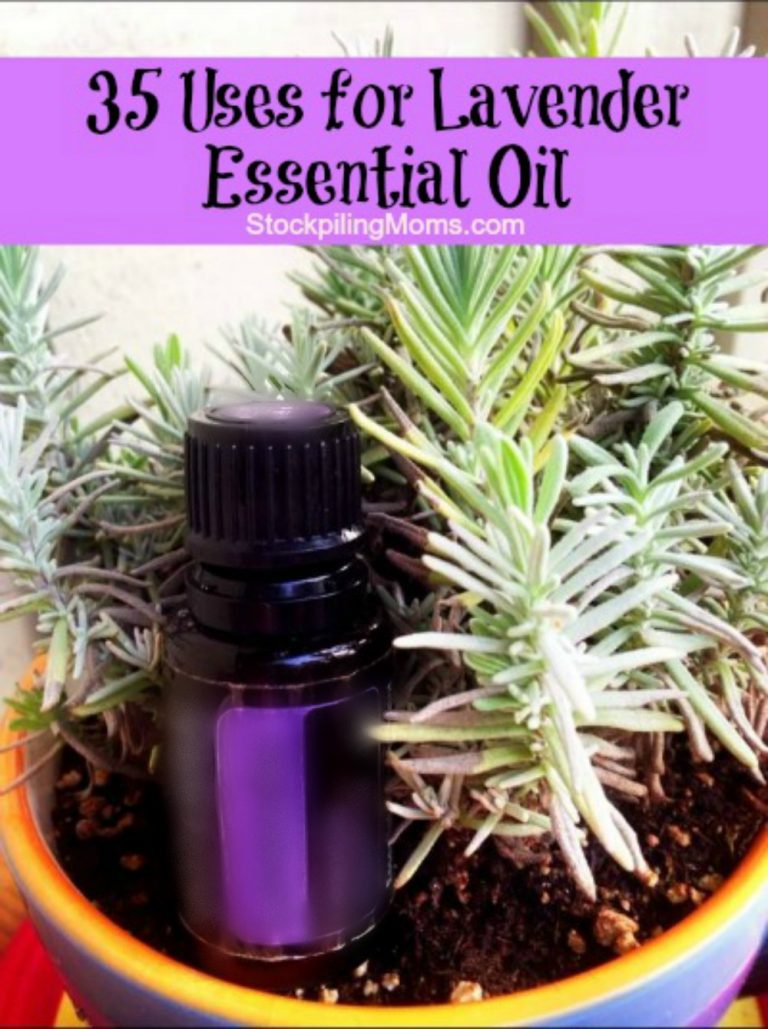 35 Uses for Lavender Essential Oil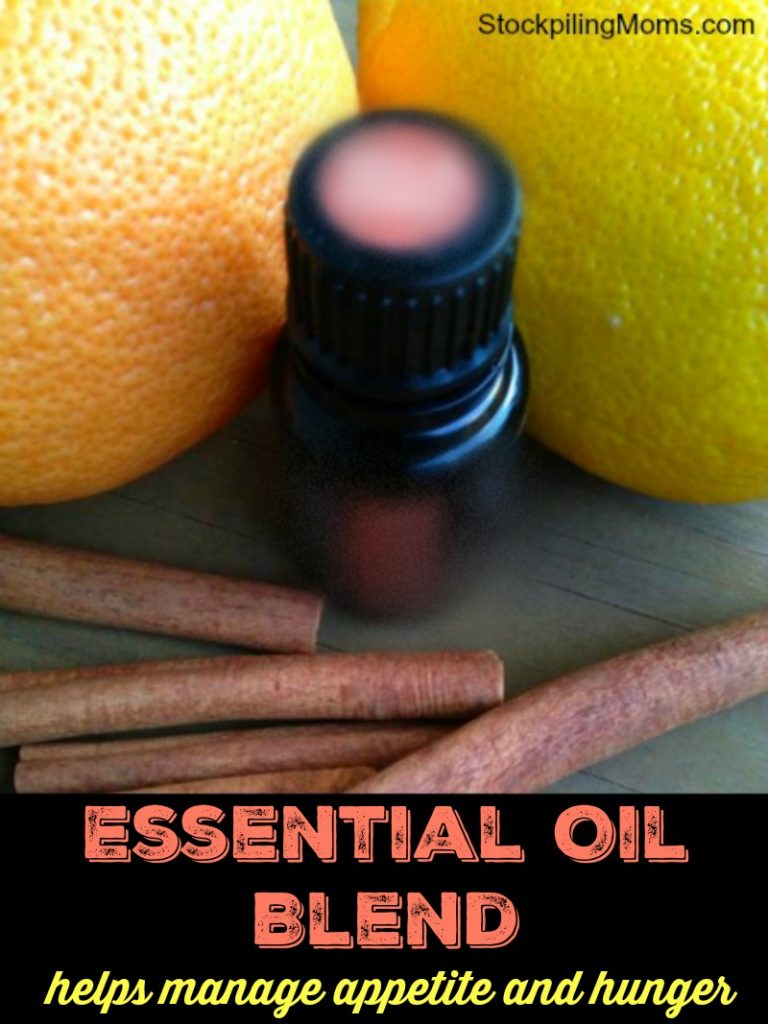 Uses and Benefits of Essential Oil To Manage Hunger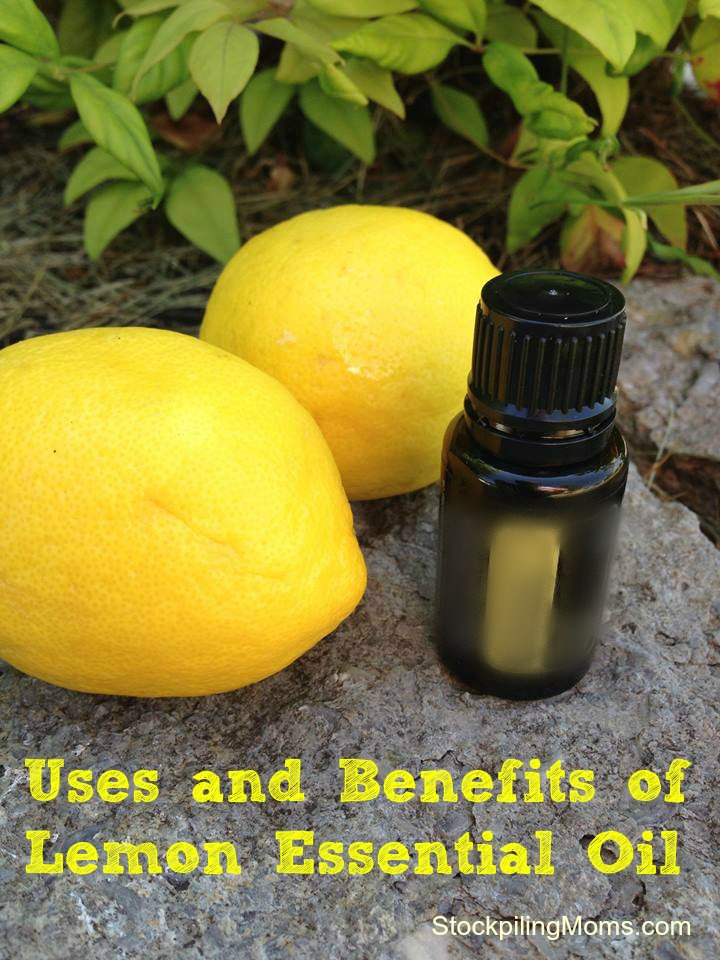 Uses and Benefit of Lemon Essential Oil
Melissa is a football and soccer mom who has been married to her best friend for 24 years. She loves sharing recipes, travel reviews and tips that focus on helping busy families make memories.