How To Prepare for an Outdoor Concert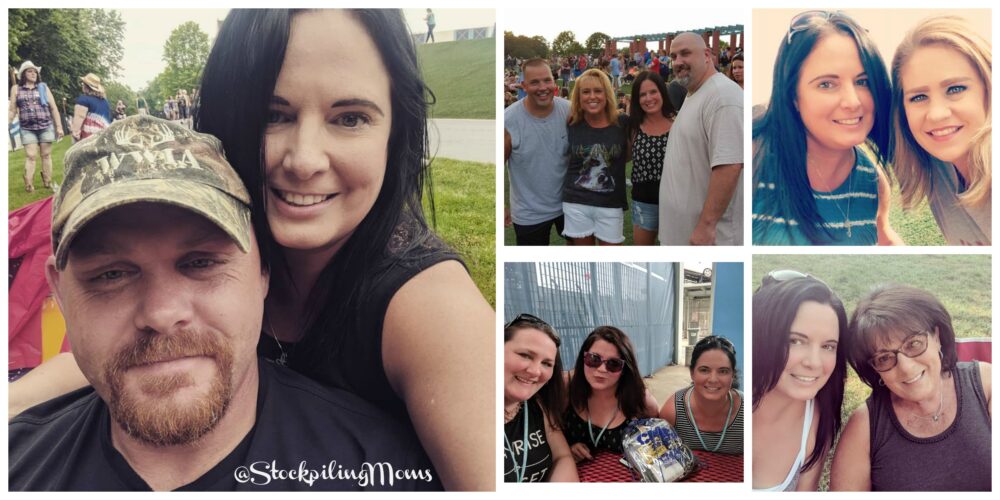 Do you know How To Prepare For An Outdoor Concert? Preparing for a Outdoor concert is always important. You don't want to get there and have to brave the possibility of rain, extreme heat, wind, and humidity without being prepared. I go to many concerts around the country and I have learned it is always better to be safe than sorry. There have been times when I was really unprepared and my concert experience suffered because of it.
Nashville CMA Festival
CMA Fest in Nashville is a perfect example of when I was not prepared. One of the important things to remember is it will be crowded. When there is a crowd it seems the heat goes up. I am not a heat person at all. When I get hot I get aggravated and very moody. I hate to be sweaty and stuck to the person beside me.
The reason I suffered so much my first year was because I wanted to look cool for the Country Music Celebration, All I can say is I looked like a total tourist. I had my black Johnny Cash t-shirt, cute cut off jean shorts, and cowboy boots. There was not one single thing smart about this! I may have looked cute but I was totally miserable. My boots were comfortable but hot.
My sister made the mistake of wearing a new pair of boots and ended up buying flip flops in a bar bathroom. Yes, you read that right. You can buy just about anything you want from a bathroom attendant! We made that woman a lot of money that day. When we walked out everyone wanted to know where we got our flip flops! They cost us $10 but probably were a buck at the dollar store.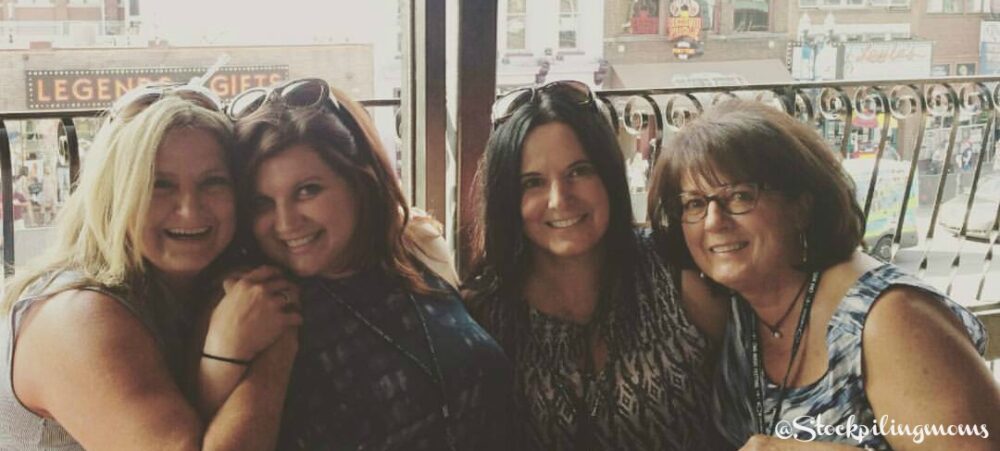 I have lots of tips and tricks for concerts but you should ALWAYS check with the website of the festival or concert you are attending. Many venues have the same basic rules but they are subject to change even at the last minute.
How To Prepare for an Outdoor Concert:
Clear plastic sling bags are awesome to have because they are see through. This also saves a lot of time when going through security at any event. Some venues require them and others permit small bags.

For the best experience for everyone I have always chosen to leave small children at home. It gets very busy and the threat of them getting separated is scary. My kids first concert was around 11. It was a good age for no complaining and they understood what was going on.

Wear light clothing, tank tops, or anything sleeveless. Don't be a tourist! HA! If you are expecting rain I would wear something you do not mind getting wet and possibly muddy. Many people say don't wear flip flops or sandals. I will be honest I do a lot. The reason is I hate wet shoes, wet socks, and ruining shoes. I can always wash off flip flops or even throw them away. One thing to remember is that they are sometimes slick on concrete. I also plan for it to be cool by taking a light jacket or beach towel!

I wouldn't plan on tailgating until you check the rules on the venue website. Many venues do not allow tailgating. This usually includes sitting out around your car in lawn chairs, grilling out, drinking alcoholic beverages, and anything that obstructs traffic or the safety of other concert goers.

ALWAYS have your driver's license or photo ID with you at all times. You will not be able to order any alcoholic beverage without it. It doesn't matter if you are 21 or 81 they will card you.

Underage drinking is never tolerated. I have seen people arrested and some just asked to leave the venue.

We have bought concert chairs. They are so helpful if you do not have seats and are sitting in a lawn. Check the sizes on the website. We bought the Cascade Mountain Tech Compact Low Profile Outdoor Folding Camp Chair with Carry Case. Since this chair sits low to the ground it has always been accepted at venues we have gone to.

If you do not have a chair blankets or beach towels are also a great idea!

Small Umbrellas are allowed at some venues.

Raincoats or ponchos are also an awesome idea!

Sunscreen is a must. Most of the venues I have been do not allow aerosol cans of sunscreen.

A lot of venues allow one bottle of water. It has to be sealed and not frozen. Always make sure you are hydrated. Sometimes if the heat index is high they will let you bring 2 bottles.

Locate a shady area where you can get out of the direct sun.

Don't be tempted to take your animals unless they are service animals.

Leave all weapons at home. Venues do not allow weapons no matter what the law is on conceal and carry. All weapons are prohibited.

We always take snacks to outdoor venues. It is much cheaper and is usually allowed.

Do not take selfie sticks or laser pointers. These have been prohibited from every concert I have been to.

DON'T forget your sunglasses and hats!
Have Fun!
The most important thing to do is have fun. I have a lot more fun when I am prepared. Sometimes I don't even use all the stuff I take but if I need it I am glad I have it. Outdoor concerts make my heart happy. Music is a very important part of my life. My family doesn't watch a lot of TV and have always turned to music.
We find music very healing for the soul. Listening to all kinds of music make me happy, but country, bluegrass, and old church hymns are my favorite. I also love 80's Rock, some of the Pop music today, and 90's hip hop. Loving all music has really been soothing throughout my life. I love to dance, to be sappy, to rejoice, to be happy, and music brings it all out the best. The important thing to me is that I can understand it. I don't enjoy music when I can't understand the lyrics.
If you are looking for some new music or maybe a blast for the past these are the artists I am listening to now.
Allison Krauss
Tyler Childers
Luke Combs
Elle King
Keith Whitley
Stoney LaRue
George Strait
Roan Ash
Lana Del Rae
Kelly Clarkson
Blake Shelton
Shelley is a boy mom, marine wife, and is blessed with an amazing family. She loves sharing recipes, travel reviews and tips that focus on helping busy families make memories.