How to Eat Healthy at Summer BBQ Events
We all love heading to those weekend or holiday barbecue parties with our friends and family, however, it can be tough on the waistline. That's why I am sharing some of my favorite tips for How to Eat Healthy at Summer BBQ Events! It isn't impossible to enjoy a great meal with friends and family while still sticking to your food plan. Follow a few simple methods and you'll stay on track with no stress!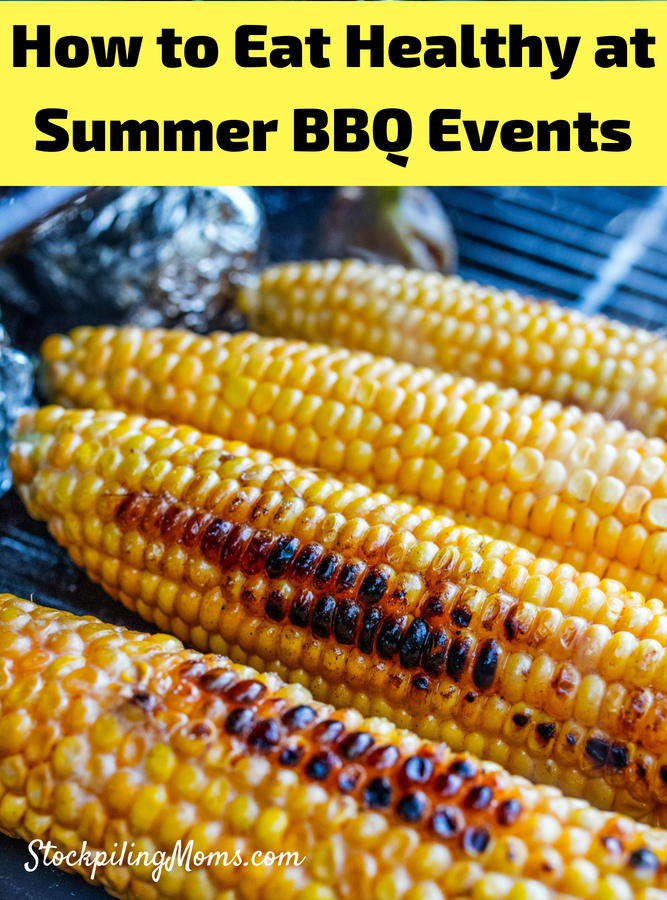 How to Eat Healthy at Summer BBQ Events
Skip the dips and chips
We love a good Onion Dip Recipe, and we've made our own many times in the past. Knowing that it can be a high fat and calorie option though, we have to say this is one area we should skip when at events. Unless you purposely make the dip lower in calories and offer up veggies for dipping, avoid that part of the buffet line. The calories add up way too fast for something that just doesn't satisfy your cravings.
Bring your own healthy options
Our Avocado Crack Dip is a great option, but calories on it can add up fast if we eat too much at once. So, another option is a fruit salad, veggie tray, a nice big garden salad with a low-fat dressing, or even our Crockpot Taco Chili is a good idea to bring. Depending on the event and who is hosting, you could even bring your own package of turkey hot dogs and light buns for a quick option that others will enjoy and you will know is lower in calories. The best part of summer BBQ events is they are often potluck so this is a natural option!
Remove the bun
Grilled meats are typically lower in fat and calories already, but it's what we top them with that can be an issue. Skipping the bun and eating just the meat with lettuce, tomato, and other veggies is an excellent way to lower the calories while maintaining the delicious meal you are craving!
Bring your own low-calorie condiments
A small bottle of light mayonnaise, a low-fat salad dressing, and some various salsas or hot sauces are almost always welcome at events like this. While others use the full-fat version, you may find you aren't the only one reaching for a healthier option. Provide what you want, and make sure others feel welcome reaching for them.
Use a dessert plate
This trick is pretty popular when you want to try a lot of variety, but don't want to use a ton of calories. A dessert plate is a good way to control your portions and will help you stay on track while indulging in small amounts of your favorites.
Skip the alcohol and soft drinks
If you want to watch for wasted calories, this is one big place you will find them prominent. Alcohol and soft drinks add up fast. Instead, bring your own lower calorie versions, or stick with water. Add a few pieces of the fresh fruit to your water bottle and you'll have a great flavored beverage option!
More Summer Tips:
Summer Gardening Tips to Grow More Veggies
Frugal Summer Camp Ideas for Your Kids
Tips for Saving on Summer Entertainment
Tips for Saving on Summer Grocery Expenses
Melissa is a football and soccer mom who has been married to her best friend for 24 years. She loves sharing recipes, travel reviews and tips that focus on helping busy families make memories.