Homewood Suites Downtown Cincinnati
We are home from a weekend road trip to Cincinnati, OH. We had a great time! We stayed at Homewood Suites by Hilton Downtown Cincinnati. This is the perfect location for your next Cincinnati, OH vacation! We were so impressed with this hotel. If you are taking the family on a getaway to Cincinnati, OH look no further than Homewood Suites. It has so much historic charm on the outside! But don't be concerned, it is also updated and modern on the inside, so it was a true win/win for us!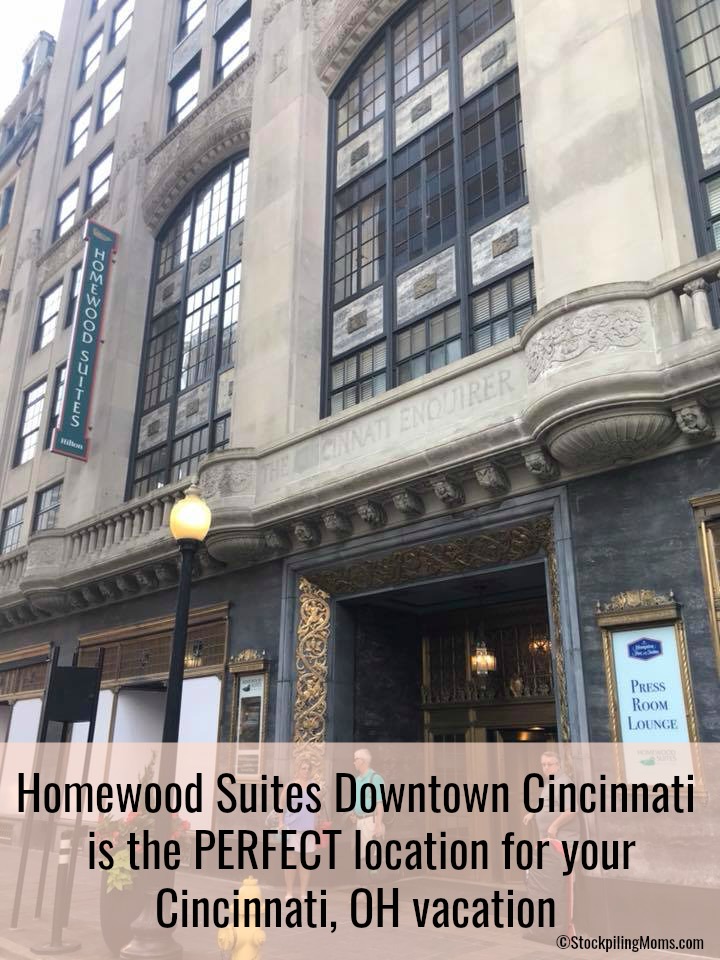 Not only were the rooms spacious they also included a mini kitchenette! There was plenty of room for us to spread out and enjoy our time away without being crowded in a small space. We were most impressed with the location, the public space available in the hotel, the delicious breakfast buffet and spacious suite. Also, the hotel was clean, comfortable and charming.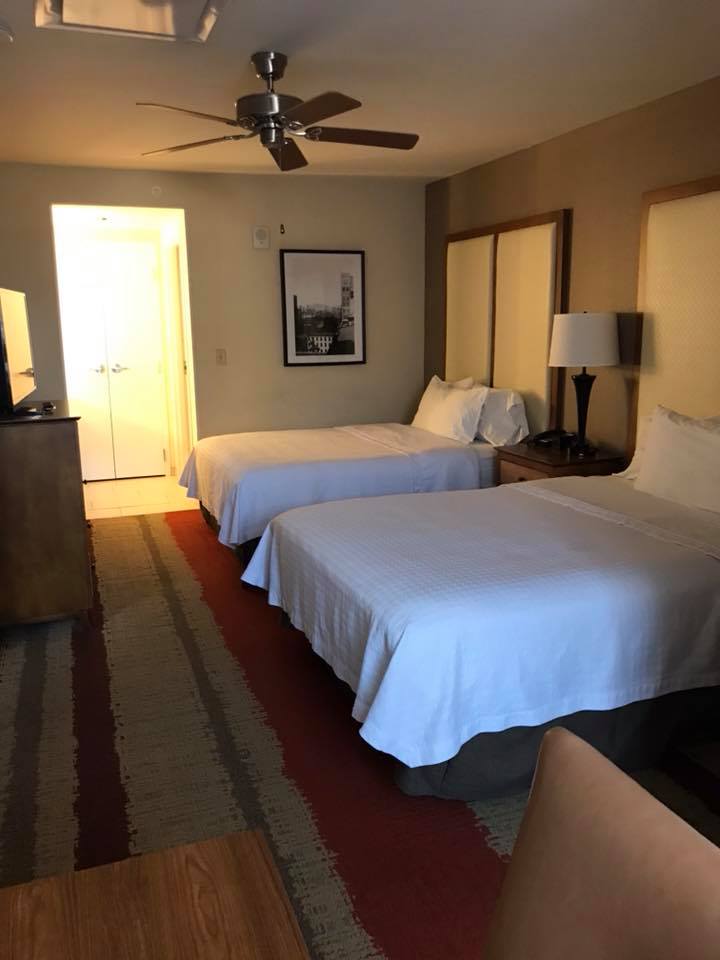 Homewood Suites is an all-suite hotel located in the heart of downtown Cincinnati. You will instantly feel welcome once you arrive. Once you arrive you will take the elevator to the 2nd floor to check in. Simply drop your car off with the valet and enjoy your stay. The hotel is located in the former Cincinnati Enquirer building which is on the National Register of Historic Places.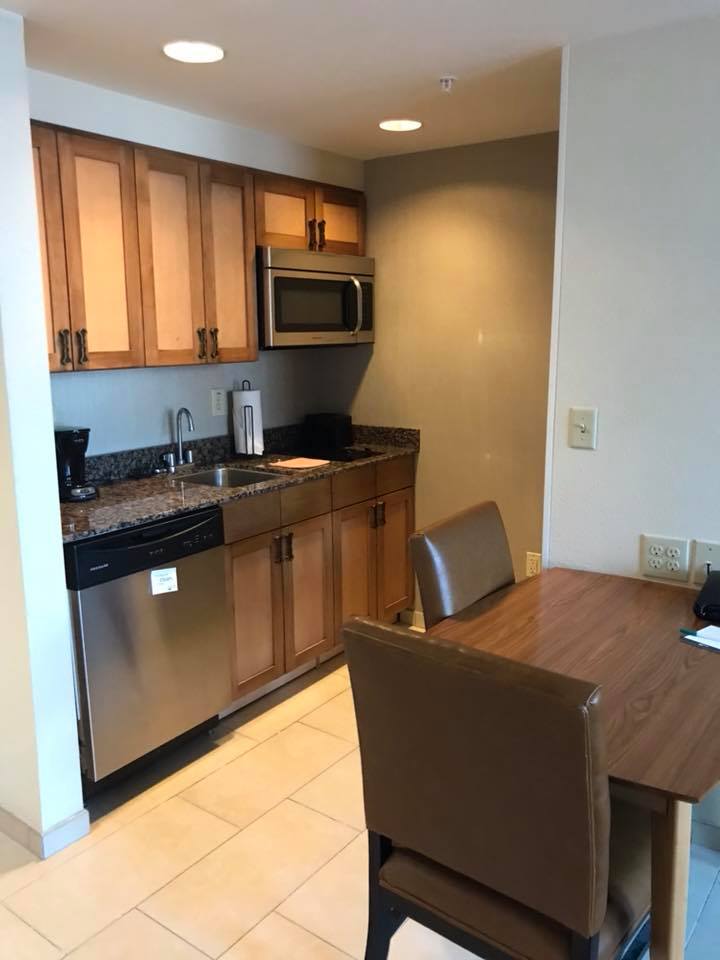 It is truly the perfect place to stay if you are in town for business or on a vacation. It is nice to have the space to spread out and enjoy. We were able to play cards in our room, enjoy snacks, cook meals and watch lots of World Cup games in comfort.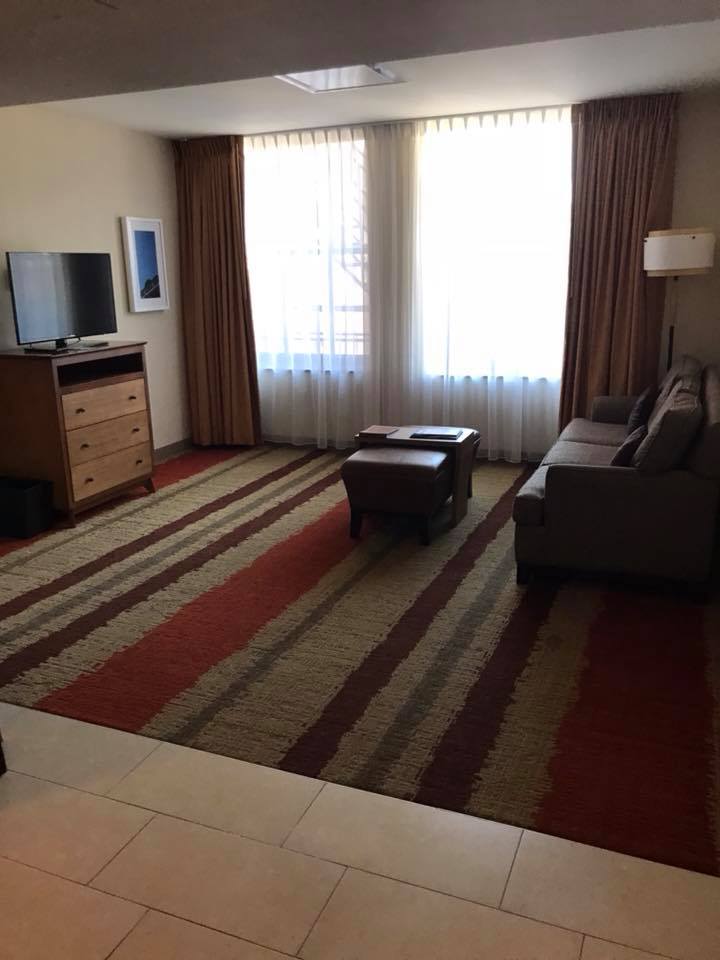 The hotel is conveniently located in the central business district, and offers easy access to local shops, restaurants and recreational areas. We found lots of great places to eat and shop around the hotel. It is the perfect location if you are in town for Cincinnati Reds Game, as it is within walking distance. We were actually in town for an FC Cincinnati Game and it was the perfect location for that too! We did have to drive to the game but it was just minutes away.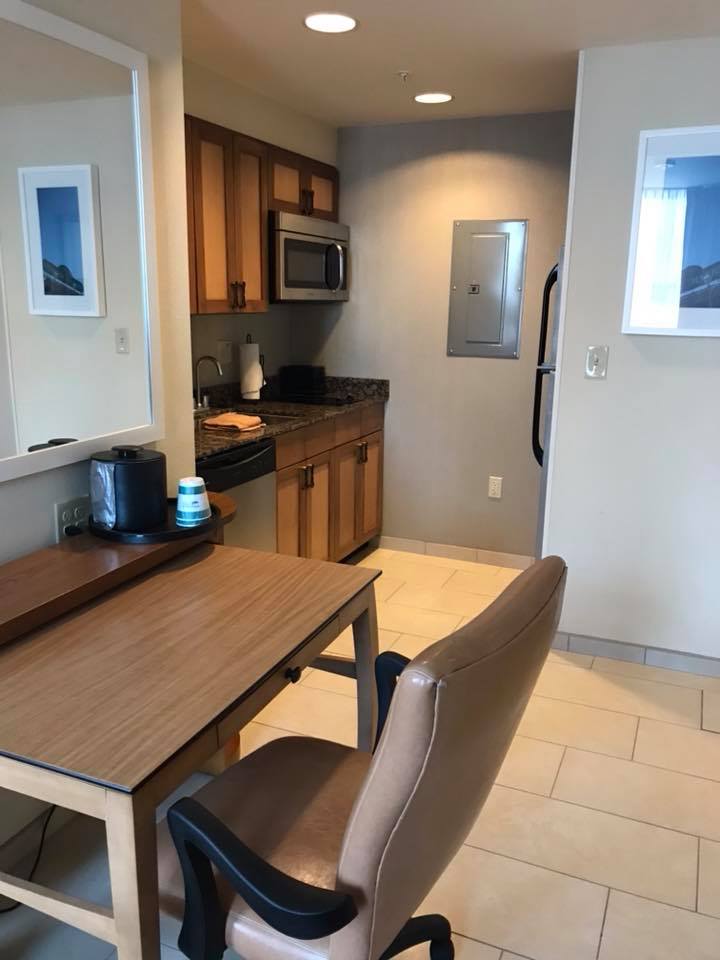 Also, the hotel is close to U.S. Bank Arena, Fountain Square, JACK Casino, The Aronoff Theater, Taft Theater, University of Cincinnati and the Duke Energy Convention Center. So if you are visiting downtown Cincinnati for work or vacation this is the perfect hotel for you!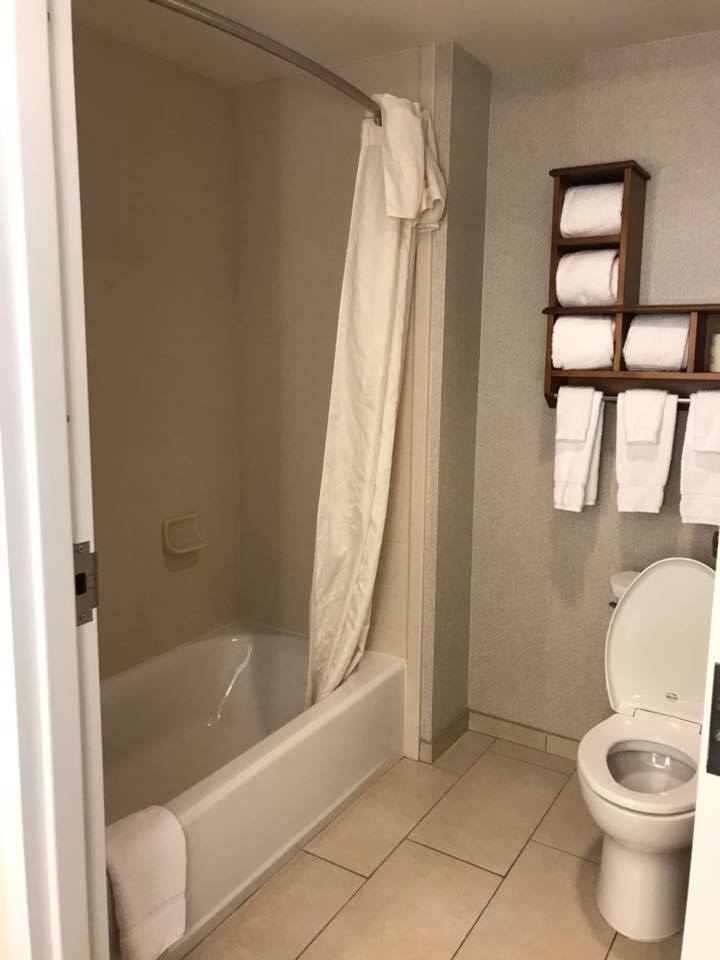 We enjoyed the complimentary, full hot breakfast which is served every morning. They also serve appetizers and refreshments at an evening reception (Monday-Thursday). Once you are inside the hotel is is really bright, spacious, and comfortable! All of the suites include HDTV, complimentary WiFi, work space, expansive windows, and a full kitchen, equipped with everything you will need for an extended stay in Cincinnati. It truly is the perfect location because you could bring food with you (there is even a Kroger within walking distance) and prepare your meals to save money.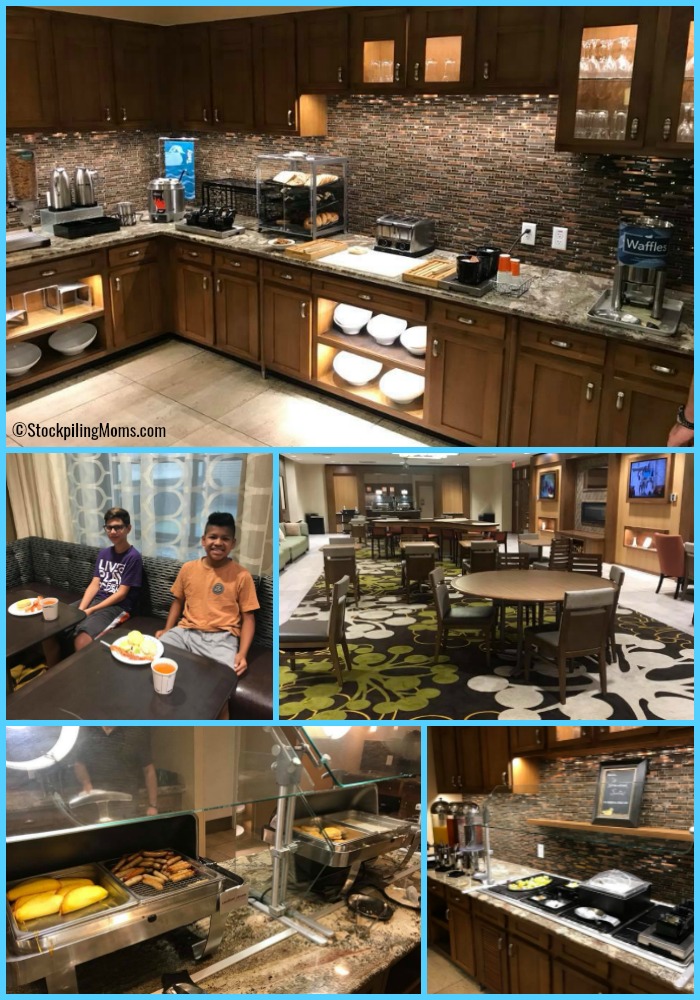 The hotel also has a 24-hour fitness center and computers available to check email. If you are working from the hotel you can take advantage of professional services like printing, copying and faxing in the 24-hour business center. The hotel has plenty of space that you can enjoy including a pool table, a library where you could play games or sit to visit with friends and family at the end of a busy day. You can also enjoy a drink in the Press Room Lounge, located on the 3rd floor and open Monday-Saturday, 4 pm-midnight.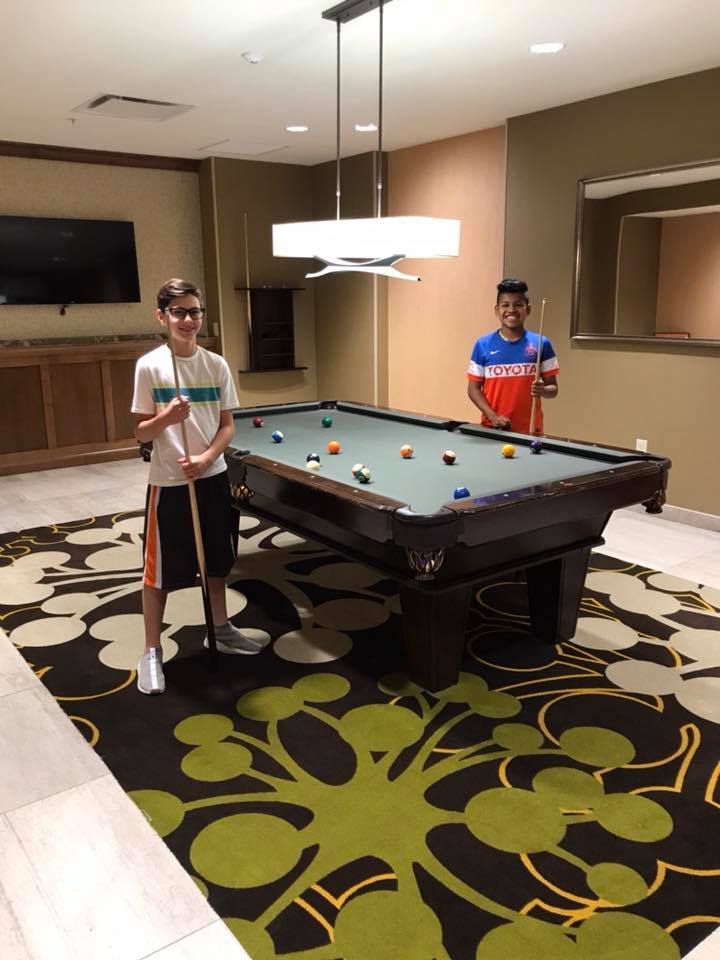 What we enjoyed most was the spacious separate living area. It is filled with lots of natural light through floor-to-ceiling windows, and offers enough space to work comfortably or entertain friends. Every suite features complimentary WiFi, a sofa bed, a flat-screen TV with premium HD channels, and a fully equipped kitchen, complete with full size refrigerator, microwave, two burner stove, dishwasher, cutlery and flatware. It is a lovely extended stay option!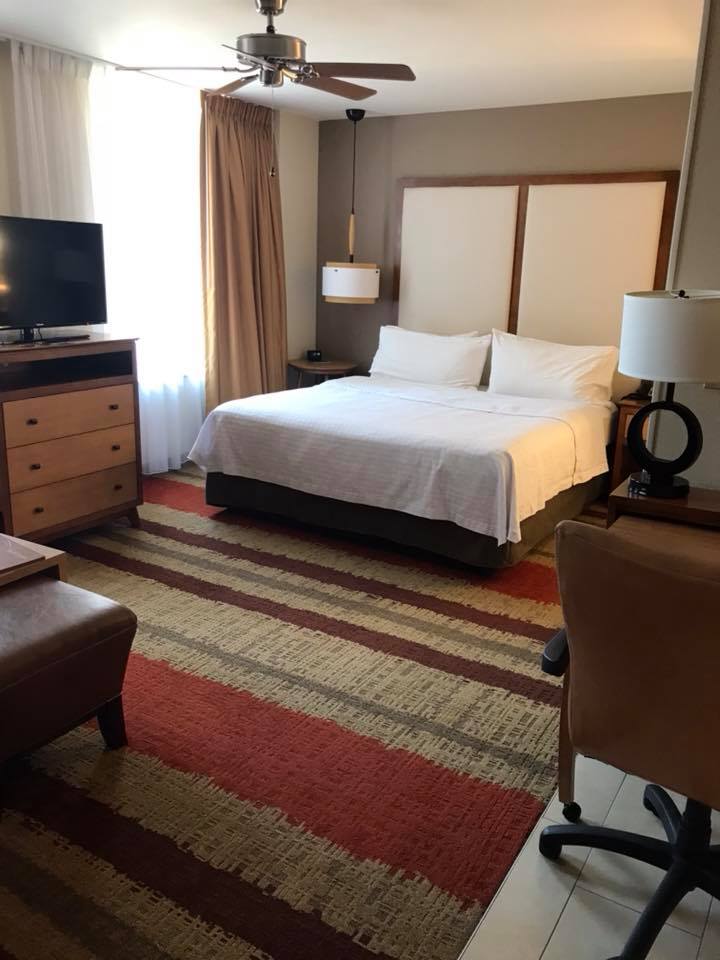 Even though the outside of the building, elevators and first floor are historic once you are inside the lobby and guests spaces you will enjoy a modern studio or one-bedroom suite. The public space is also modern and decorated beautifully. In our case we actually had a 2 queen 1 bedroom suite AND a king studio with a connecting door.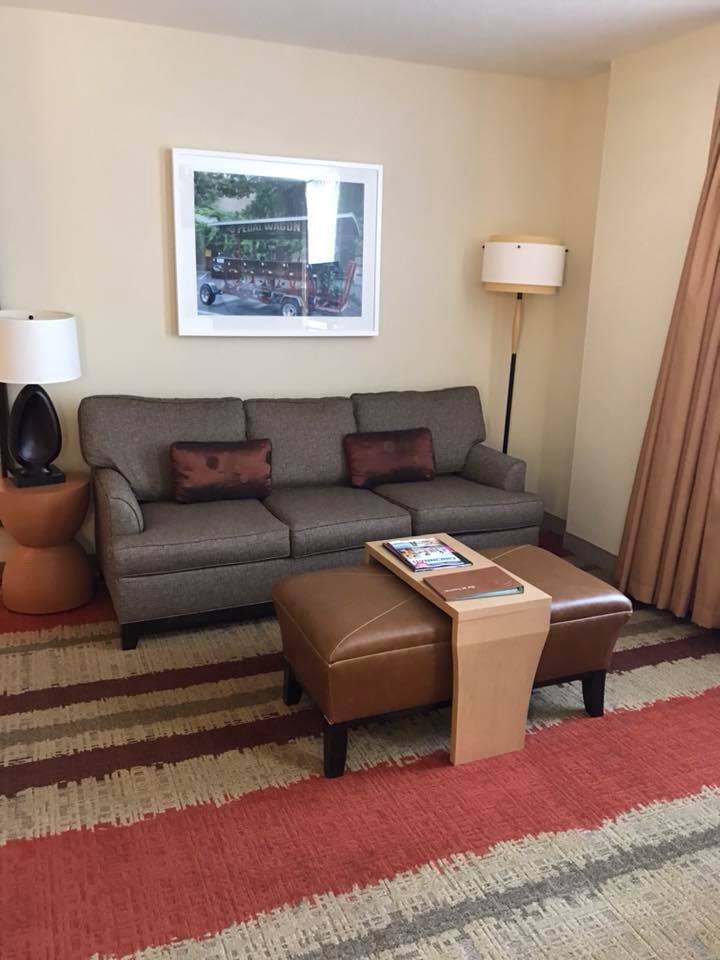 This arrangement could sleep up to 10 if you use the sofa beds so it would be the perfect set up for a girls trip or family getaway. We actually saw many families visiting while we were visiting so it was very family friendly.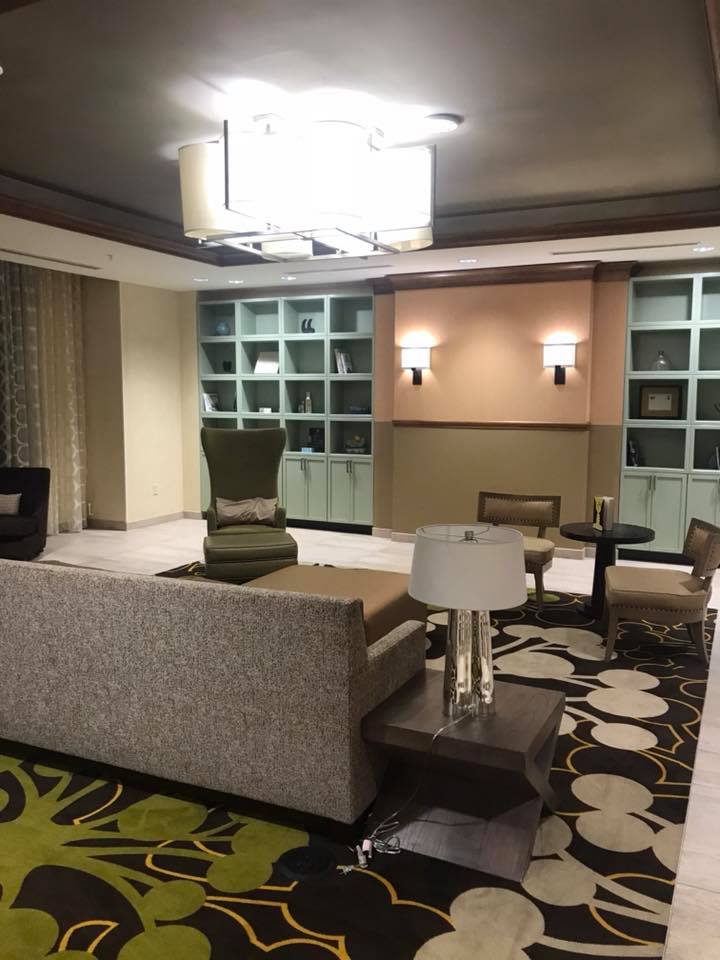 We were really impressed with the cleanliness of the hotel rooms and our room was extremely quiet! Ask for a non city view if you want to ensure that you have a quiet room. I would highly suggest Room 424 and 426 as this was the rooms that we stayed in. Also take note that there is no self parking. Valet parking is $30 per night however that is a reasonable rate for city parking. You also get 24/7 access to your vehicle and they use a convenient text message service when you request your car. In fact ours was always waiting on us when we requested it.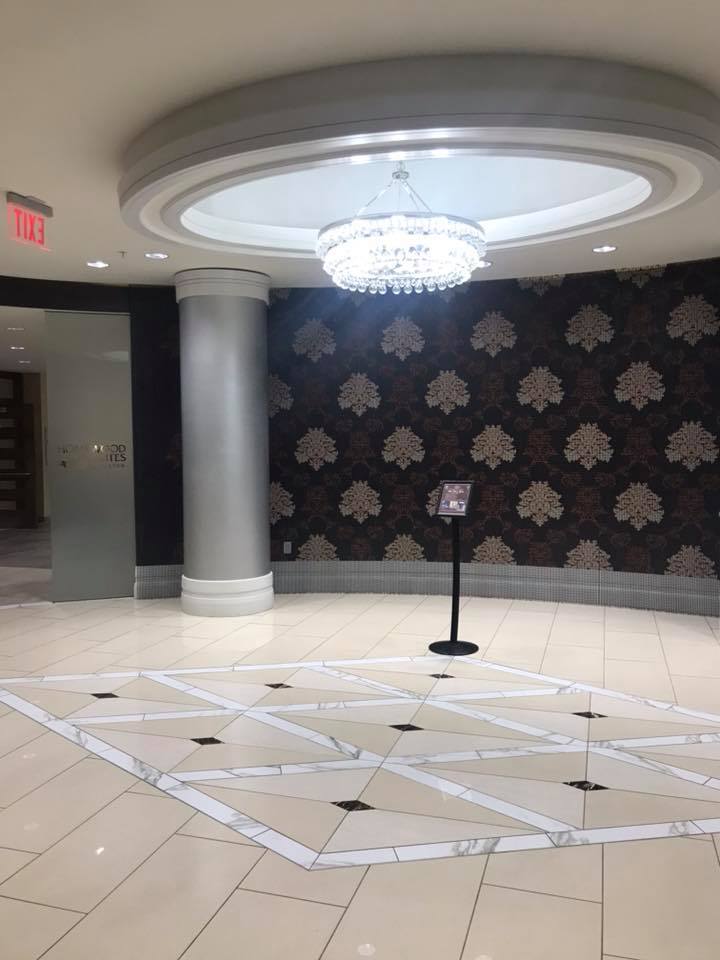 We will definitely be back to Homewood Suites again in the future! I am thinking of making this a yearly vacation getaway for our family. Next time we will be sure to go to a Reds Game while we are in town too!
Disclosure: Homewood Suites Downtown Cincinnati provided our accommodations however all opinions are 100% our own.
Melissa is a football and soccer mom who has been married to her best friend for 24 years. She loves sharing recipes, travel reviews and tips that focus on helping busy families make memories.