Ways to Afford Family Travel
It may be early in the year to begin thinking about summer vacation, but it is never too early to consider Ways to Afford Family Travel. This year, I wanted to start early in preparation for a summer of fun and travel. That means taking a look at expenses and plans to make sure we can afford the vacation we want. Below are some of my best tips!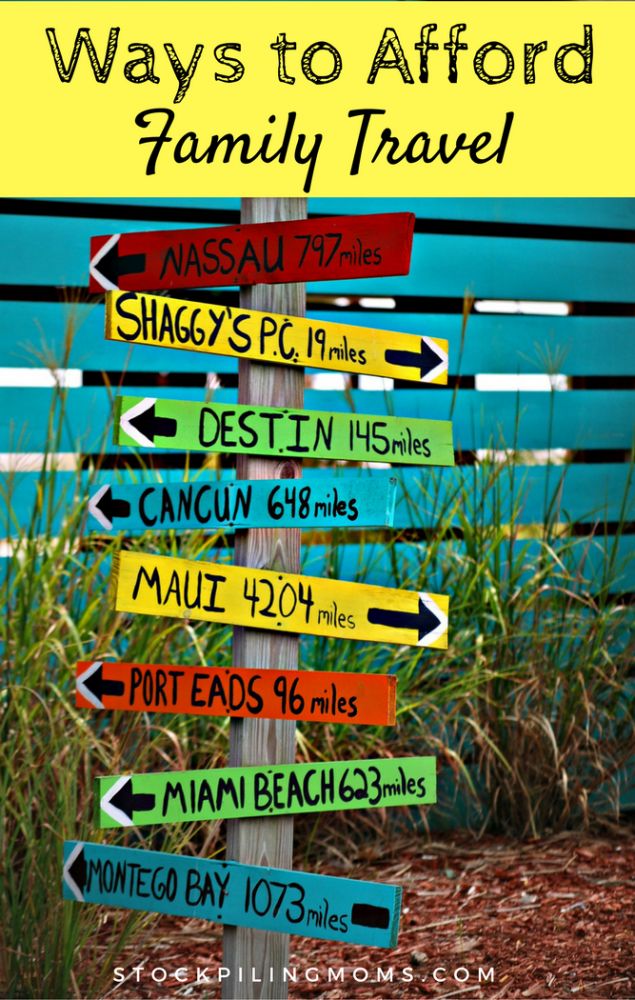 Ways to Afford Family Travel
Before you do anything else, you need to accept and understand that a vacation can be a different thing for different people. Travel doesn't have to be weeks long and thousands of miles. It can simply be a single night overnight stay a few miles from home. It may also be a one-day road trip to a local amusement park. Even a low budget can provide your family with a vacation they will enjoy.
Begin saving early
Starting your family travel savings account early in the year is a must. Don't wait until June to start scrambling to pay for a trip. Start as early as possible to save money to help you afford that vacation. I recommend starting with just $5-$25 a week if you can, and build up more per pay period as you are able to do so safely. If your budget is more limited, you may only be able to put a few dollars a month away, but that is okay. A vacation doesn't have to be a huge expense.
Choose a staycation option
As mentioned above, a staycation or a family travel experience that is close to home can be wonderful without the added expenses. Family travel doesn't mean going thousands of miles away. Instead, you can stay nights at your own home, at food from your own kitchen, and spend your days driving to local attractions. This may include things like an amusement park, or it could be a local museum, hiking trip, or you could even go camping.
Pick only one major attraction
If your budget is limited, instead of picking a week at an amusement park, choose a one day trip to a single attraction or location. Single-day passes to theme parks are a fraction of the cost of weeks in a park. Just one day at the main attraction can be a perfect way to spend your vacation. You may then be able to afford 2-3 extra nights in a motel or hotel and could add in lower-priced things like miniature golf, a movie, or similar experiences.
Evaluate your budget
Before you really begin trying to figure out ways to afford family travel, you need to get real about your budget. If you haven't already, take the time to sit down and really look at your household income and expenses. If you have any wiggle room, you can move that money toward your vacation savings account. You may also notice expenses you can cut back on to create a budget increase that allows you to save more money.
Family travel doesn't have to break the bank. Instead, you can use our ways to afford family travel to really help give your family a great vacation.
More Travel Tips:
10 Travel Tips for Spring Break
Green Bay Wisconsin Travel Tips
Traveling Packing Tips to Save Space
7 Ways to Stay Fit While Traveling
5 Awesome Traveling Accessories You Can't Live Without
Melissa is a football and soccer mom who has been married to her best friend for 24 years. She loves sharing recipes, travel reviews and tips that focus on helping busy families make memories.