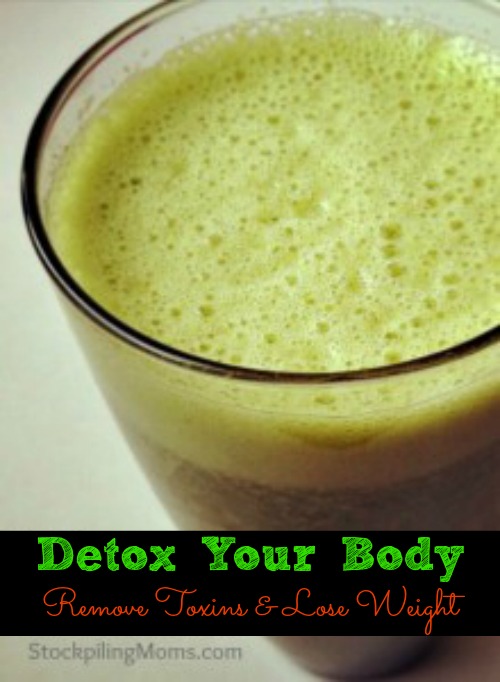 Detox Your Body – Remove Toxins and Lose Weight. This week I am writing about Detoxing your body for a better YOU! In case you missed one of the first three parts of this series, I wrote about Exercise, Eating Healthy and Sleep and Stress Management.
Detox Your Body:
I started a Candida Yeast Overgrowth detox in August 2010 and as a result ending up losing a total of 35 pounds. This year I am repeating the cleanse and so far, I have lost an additional 6 pounds. By cleansing your body from toxins, you are able to kick start your weight loss.
We all have toxins that we need to eliminate. If you are smoking, I urge you to stop. However, it is best to not go cold turkey. You should instead wean yourself off. I encourage you to talk to your Dr. if you are serious about stopping. Statistics show that you double your chances of success if you have a plan that includes a combination of methods, such as nicotine replacement therapy, self-help materials and a support system. There are several resources available including 800-QUIT-NOW or visit smokefree.gov. My brother-in-law quit two years ago by using a prescription drug and I am so proud of him for his success!
We take in so many toxins with our environment, through what we consume and more! I really feel that it is good for everyone to do a detox plan by fasting once a season. I would suggest asking your Dr. what they feel is safe way to detox. It is often suggested to do a liquid fast as a part of your detox. During the 36 days that I cleansed I eliminated all refined carbohydrates, sugars and dairy from my diet. I did a five-day liquid fast and later a 3-day liquid fast during the cycle. After I finished the initial 36 days I repeated the plan again, fasting for an additional 3 days. By doing so my body was able to go into a "fat burning mode" and I felt great!
A great way to detox is by drinking this Detox Water. It is a great way to flush toxins from your body. You can also flush them out by drinking Green Smoothies.
Disclaimer: I am not a health care professional and I am not providing medical advise. Always consult with a medical professional before you change your diet or implement a weight loss strategy.
Other Posts You May Enjoy:
Melissa is a football and soccer mom who has been married to her best friend for 24 years. She loves sharing recipes, travel reviews and tips that focus on helping busy families make memories.