Herbs that keep mosquitoes away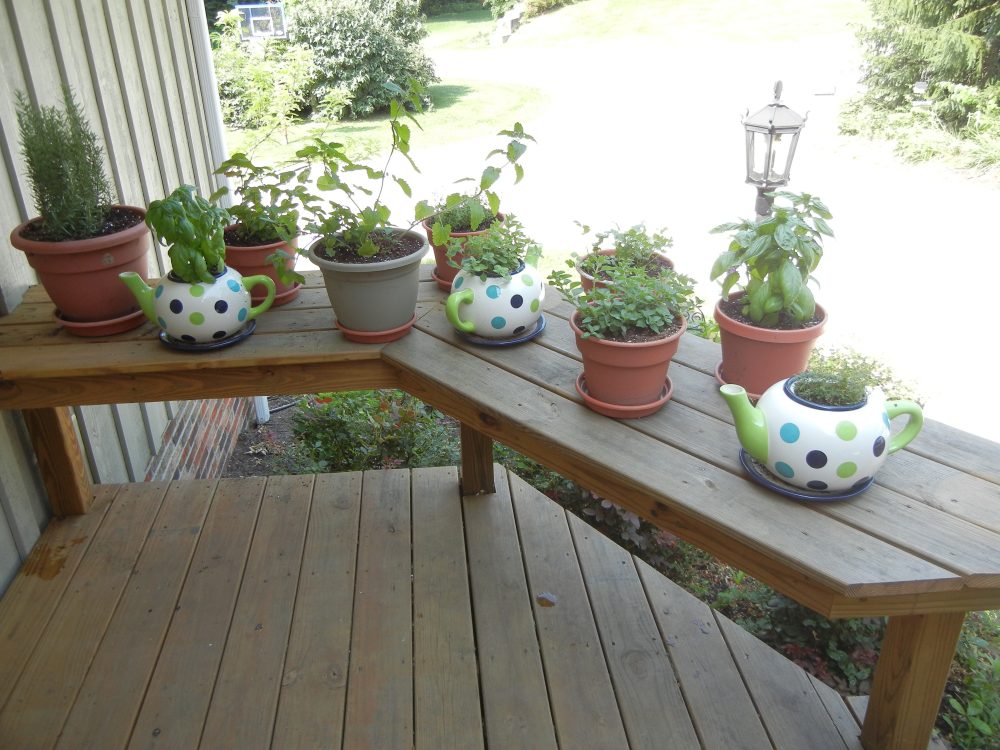 Check out these Herbs that keep mosquitoes away. I went to visit my parents this weekend and was very impressed with their new herb garden. In fact, it gave me "herb envy" 🙂 I asked why they had so many herbs, as they never have had this many fresh herbs before and my mom told me that they are great for keeping mosquitoes away!
Herbs that keep mosquitoes away:
In fact, peppermint, oregano, basil and rosemary are not only in great for cooking but also for keeping away those pesky mosquitoes! They stay away from these herbs so if you pot them near your porch and deck you should be able to enjoy your summer evenings a little more!
Thanks, Mom, for sharing this fabulous tip!
Did you know that herbs keep mosquitoes away? Not only does it work but you can have some great herbs to use too!
You may want to check out my post on other ways to keep mosquitos away too!
Other ideas you may like:
Why buy canned tomatoes when you can can them yourself?
Mini-Greenhouse – Made with Eggland's Best Carton
Tips for keeping out the pests
How to build an outdoor compost bin
Garden Update :: How to get "rid" of the bunnies
Planting a Moonflower = Hours of Frugal Family Fun
Gardening Tips :: A Frugal Alternative
Melissa is a football and soccer mom who has been married to her best friend for 24 years. She loves sharing recipes, travel reviews and tips that focus on helping busy families make memories.