Furniture Items To Never Buy Used
Many individuals buying a new home will be looking for new furnishings. However, saving money often means you should buy as much "gently used" as you can to help with your budget. This list of Furniture Items to Never Buy Used is a must to make sure you have safe and functional furniture that is also affordable!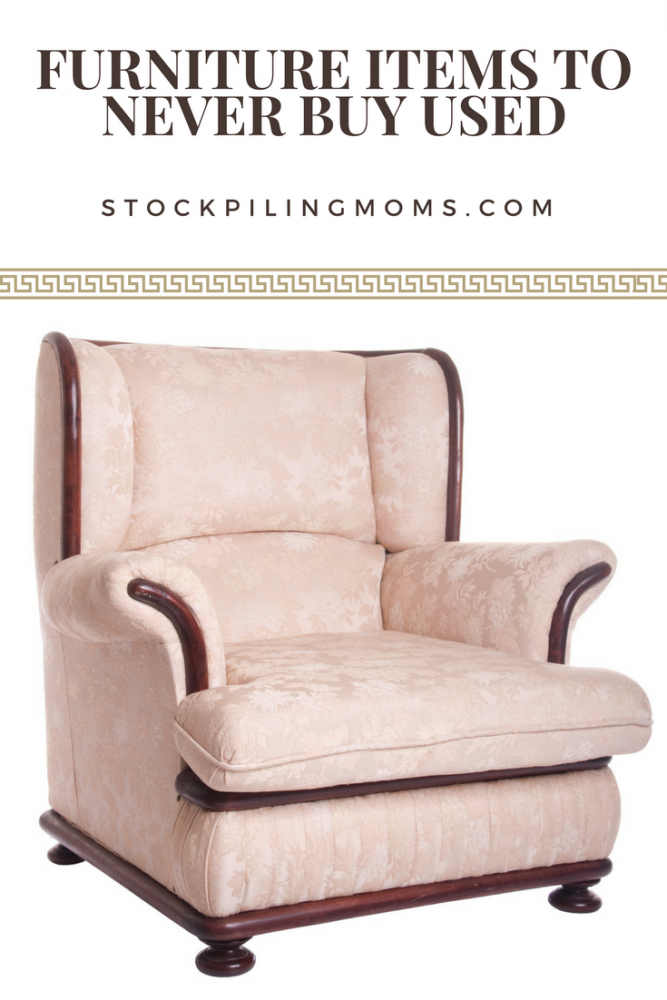 Furniture Items to Never Buy Used
Mattresses: This is the biggest and most important one to consider when shopping for gently used furniture. As often as you may find amazing deals on a gently used mattress, there are just too many risk factors to consider that are not worth risking your money.
Beds can harbor things like bed bugs, mold inside the mattress, and of course the unknown stains that are difficult to clean. Even covering with clean sheets doesn't protect you and your family from hidden things that bury themselves inside the mattress. It is just best to save the money and buy your mattress brand new. You can often get discounted mattresses, so it is not worth the risk.
Baby Beds and Bassinets: There is nothing more precious than your child, and since baby furniture is often the subject of risks in safety, they are not something you want to buy used. Searching to see if the brand and product doesn't have a recall, you don't know if there could be any underlying damages.
Things like small cracks in the structure, weak hinges, or stripped screws can all lead to a bed or bassinet being an unsafe place for your baby to rest. This is definitely something you want to buy in brand new condition for your child.
Upholstered items you don't plan to update: If you plan to strip the upholstery off of a couch, chair, love seat, or even hideaway bed, this won't matter. However, if you want to simply use an item right away without replacing the fabric and stuffing you should avoid buying used. Structurally sound furniture can be a great investment for someone who has experience with updates and upholstery or for someone who wants to use a DIY Upholstery guide to learn and replace by themselves.
Any item that is missing parts or in disrepair: If you have to search for replacement parts and are unsure you will be able to repair, it's not worth your time or money. Finding the right replacement parts can be frustrating and often cost more than the furniture itself is worth. Repairing items is also a time-consuming thing you may not have room for in your busy moving schedule.
As you shop for your new home, take advantage of the used deals you find, but always be aware of items like this that you should avoid buying used.
More New Home Tips:
Melissa is a football and soccer mom who has been married to her best friend for 24 years. She loves sharing recipes, travel reviews and tips that focus on helping busy families make memories.