Tips for Navigating First Days in a New Home
We are almost ready to move! Since we are, I am sharing these Tips for Navigating First Days in a New Home. Trust me, when you first move to a new home, it is going to be amazing, but overwhelming. The struggle is real, but we are happy to help you make sure it goes smoothly!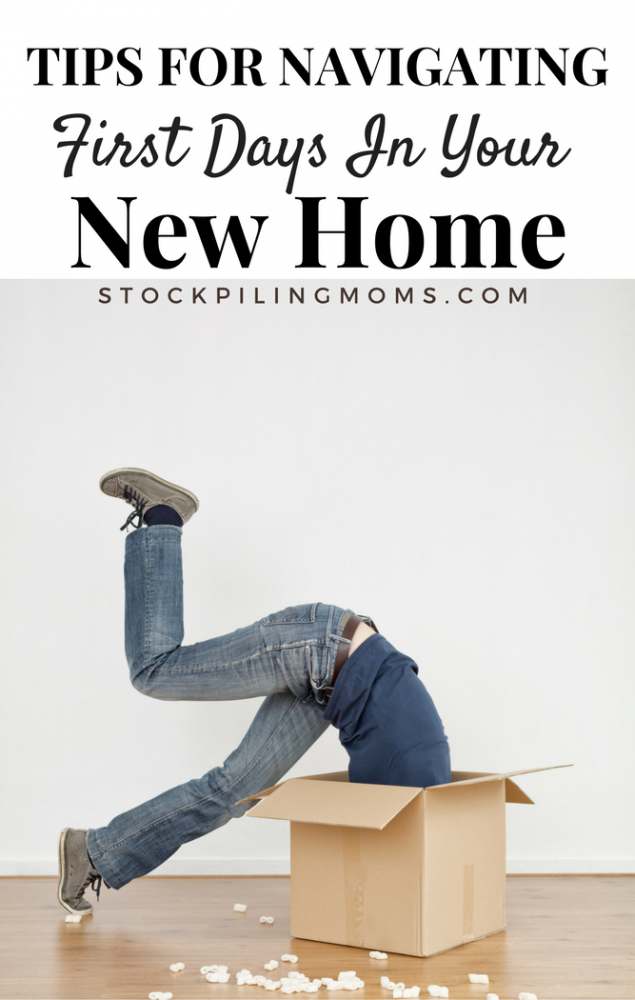 Tips for Navigating First Days in a New Home
Have a "go bag" ready with essentials. As we have shared with you in the past, having a bag or luggage with daily essentials packed and ready to access right away is a must. Even if you feel like you have a great moving plan to get everything organized right away, you will be surprised at how exhausted you will be at end of day. Knowing you don't have to dig through boxes for toothpaste, utensils for food, or even toilet paper makes it much easier to manage in the first few days.
Have local numbers on hand. You'll need to have numbers for things like the local utility companies, library (in case there is a delay in your Internet connection), and even local food delivery. Those first days always bring about a few unexpected things. You may also want to include in your notebook the local homeowner's association, homeowners' insurance, and even the local DMV. Updating information is a must, and if something happens between your old and new home, this info is great to have on hand.
Arrange for easy meals for the first week. Using your new kitchen may be a big motivator when you move, but you will be tired from unpacking. Instead of pressuring yourself to cook a meal as soon as you arrive, make sure you have easy meals ready. You can use our freezer meal plans and have them ready to transport to the new freezer if you are moving close by. If not, simply know where local restaurants or grocery stores are for fast sandwiches or take out. It's okay to indulge in something special during that first week at your new home.
Expect some sadness. One thing you need to be prepared for is to be sad at times. Whether it is you missing comforts from home, or your children feeling the upheaval of moving to a new location, there will likely be some tears. Be prepared for this and know that it is totally normal to be a bit sad at times.
These tips are sure to help you navigate the move to a new house much easier!
More Moving Tips:
Ultimate Guide to Selling Your Home
10 Places You Need to Call When You Move
5 Must Have Items for Moving with Dogs
Melissa is a football and soccer mom who has been married to her best friend for 24 years. She loves sharing recipes, travel reviews and tips that focus on helping busy families make memories.