5 Places to Save Money When Building a Home
5 Places to Save Money When Building a Home. Building a Home can cost a lot of money. It is one of those things that you just can't scrimp on usually. However, I have discovered a few things that you can do to help save some money and make your bottom line a bit easier to manage than before. If you are considering building a home and looking for ways to save, this is a great place to begin.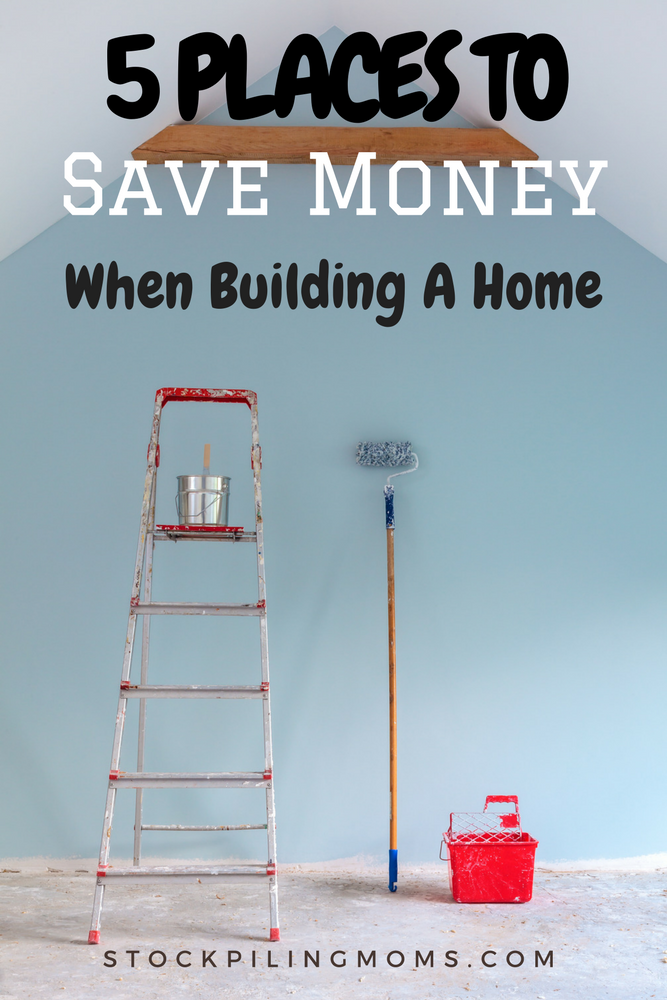 5 Places to Save Money When Building a Home
Do your own painting. One of the easiest ways to save a chunk of money when building a home is to take on some tasks for yourself. Many find that simple paint jobs are an easy place to save money while still giving your home the look and feel you desire. While not everything will be easy to paint, there are a lot of basic things you may be able to do without hiring a painting crew to come in. Investing in a quality paint sprayer can make your work much easier, and still give you the desired finish at a fraction of the cost.
Skip the textures. Adding a popcorn ceiling, textured wall, or even specialty moldings can add additional costs. While this may not seem like much at first, in time that adds up to a significant price increase. The products themselves aren't as costly as the time and labor costs to have a contractor take care of them for you. Skip the textured or specialty additions and save thousands of dollars on your upfront costs to contractors. These additions can be added on your own later down the road when you have saved more.
Choose vinyl siding over brick. This is a sticky subject. Many, if not most, prefer to have a brick home, but in many instances, vinyl siding can be a wonderful cost-effective choice. Depending on your desires, homeowners' association requirements, and budget, you may be able to save a bundle by choosing the siding option over a more traditional brick or rock option.
Choose laminate flooring instead of hardwood or carpet. While traditional hardwood flooring is beautiful it can be a huge price increase over comparable laminate flooring options. In recent years, many brands have come forward with higher quality products that look amazing while giving you the price point you desire. Skipping carpet can also save a lot of time, money, and labor as well as future repairs and replacement costs.
Do thorough research. When hiring a contractor to build your home, cheapest is not always the best. The saying goes that you get what you pay for. In some instances, such as building your home, you may find that a higher price is well worth it for the quality of work provided. Do research and look at other properties your builder has completed. Don't just get an outside visual but ask for client references on things like time spent, quality of work, products used, and more. Shoddy workmanship can cost you a bundle, in the long run, so checking up front is a great idea.
Whether you are spending just a little or a lot on your new home, these tips are sure to save you money and long-term frustration. Don't forget to check out our other handy tips for building or buying a new home.
More Building & Buying Tips:
5 Tips For Listing Your Home For Sale
Melissa is a football and soccer mom who has been married to her best friend for 24 years. She loves sharing recipes, travel reviews and tips that focus on helping busy families make memories.