It is hard to believe that we have been in our New Kentucky Home for almost 2 months! I finally feel settled in and definitely feel "at home". The move from Northern KY to Berea, KY went well. We spent the first week unpacking and trying to settle. It was stressful at times but with the support of my family it also seemed easy at times too.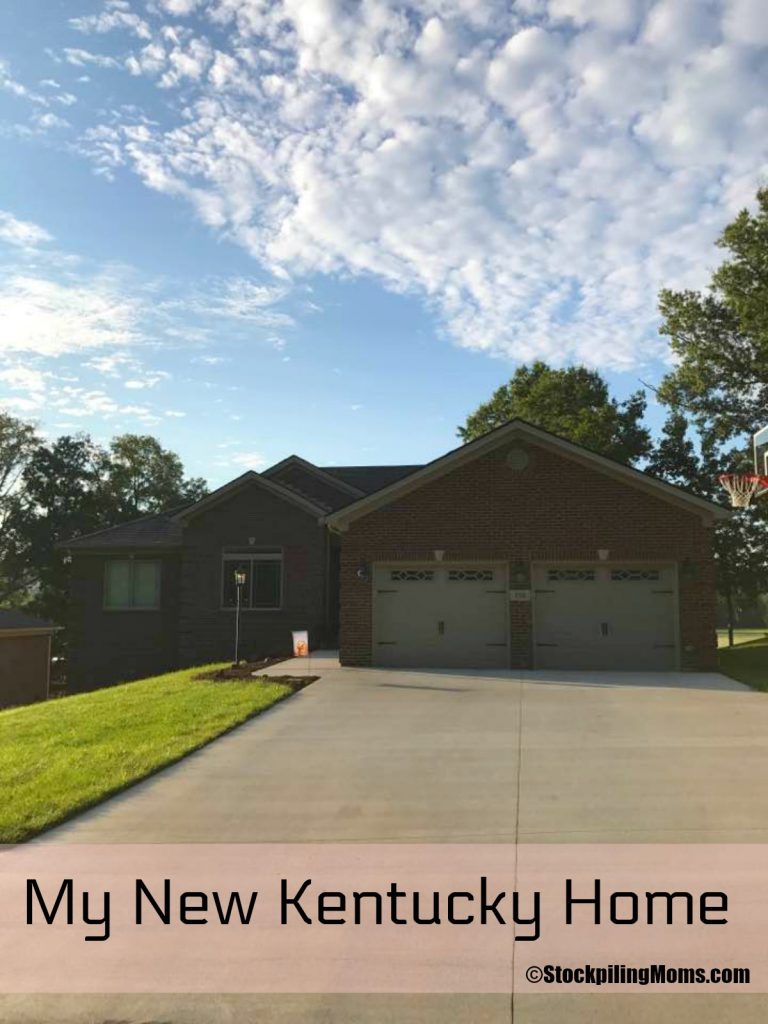 My parents helped us so much. My Dad was over every night helping hang TV's and putting things together. My niece came and helped me unpack and my Mom cooked dinner for us every night and my brother kept Peyton entertained and ran errands for us. It immediately felt "like home" because my family was there for me.
Transitioning from friends and our routine was extremely difficult at first. I missed my friends (still do) but we have gotten into the routine of calling each other often and that helps.
After we unpacked the next step was getting the house organized and then for me the biggie, getting it decorated. We moved in on May 23rd and my goal was to have things settled by June 11th when our first house guests arrived.
I met my goal and even had some things hung on the walls and spent the 10 days with my guests visiting and took a much needed break from it all. I think during this time I was able to see what else I wanted in terms of decorating and just enjoyed living in the house.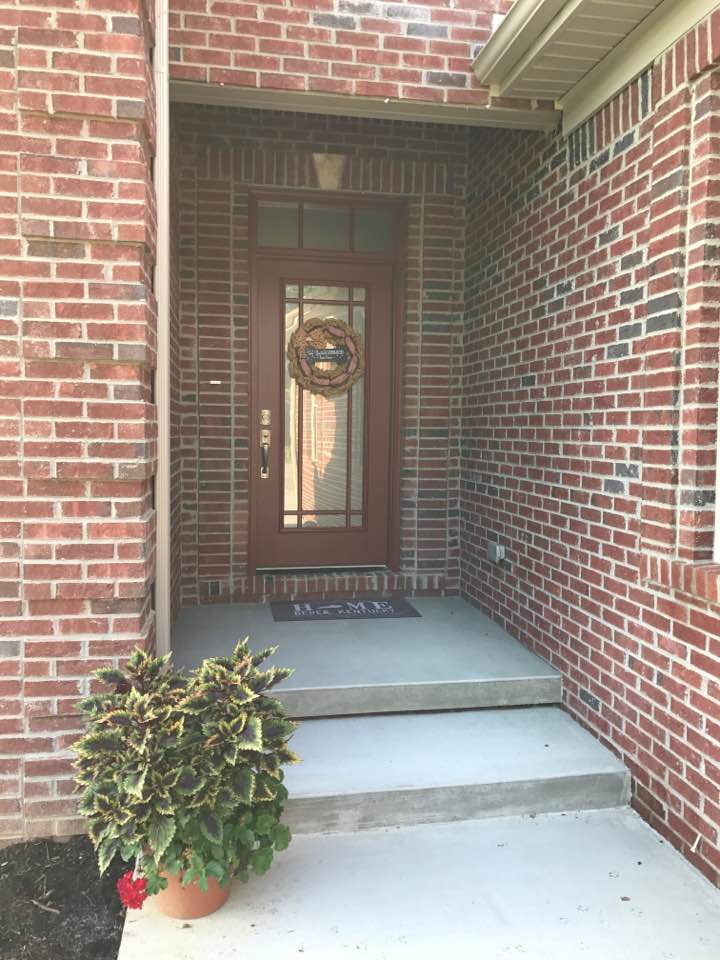 What I quickly learned is that small town living is very different from what we were used too. It is a 15 minute drive to the nearest Meijer or Kroger and so for me that was a big change. You have to menu plan and plan your trips . Running out for groceries or household items isn't as easy as it used to be. This is something that I actually like now that I am getting "used to" that again. I
t has been 22 years since I lived in my hometown and though it has grown so much in those 22 years, it is still a simpler way of living. In terms of small town living what touched me the most were the neighbors and friends who showed up. The "welcome home" gifts and visits. This gorgeous potted plant and front door mat are examples.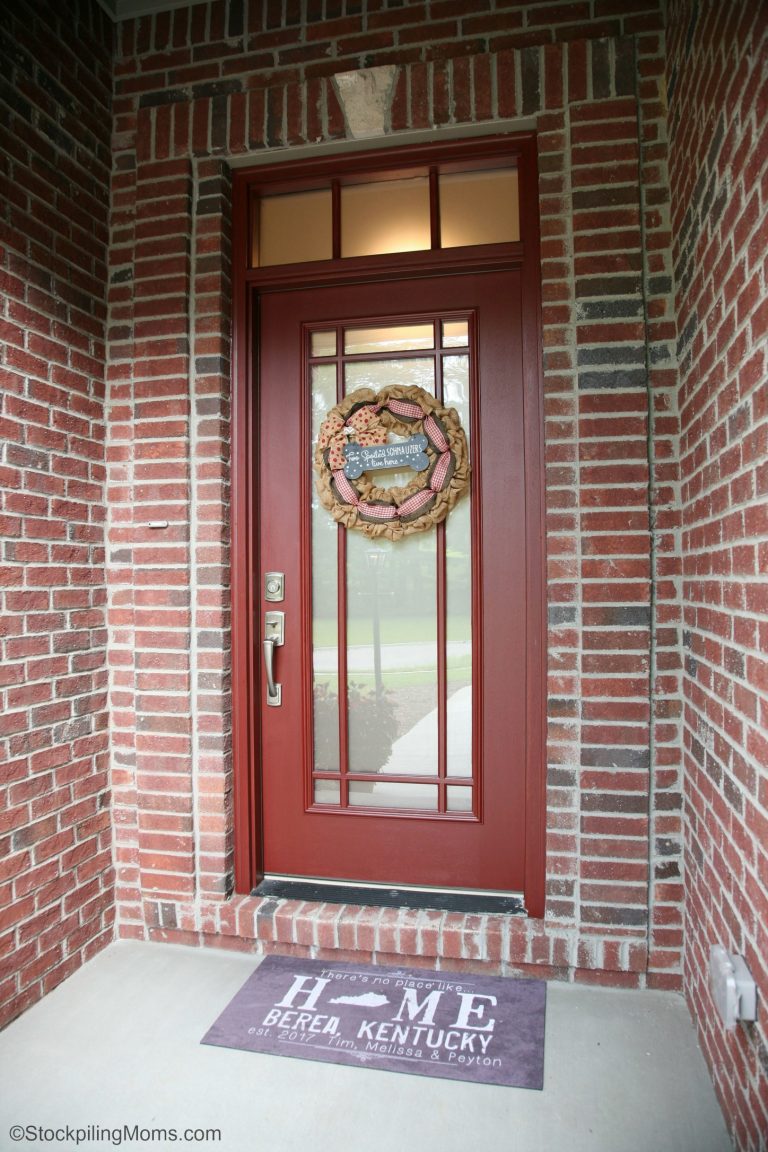 Our front door is prairie grid just like our windows. We added a transom window over the front door. We stained our door a mahogany. We also have a Baldwin Prestige Series Entrance Lock. This entrance handle is sturdy, great quality and is available in four finishes with contemporary and traditional design. Of course we chose a traditional design.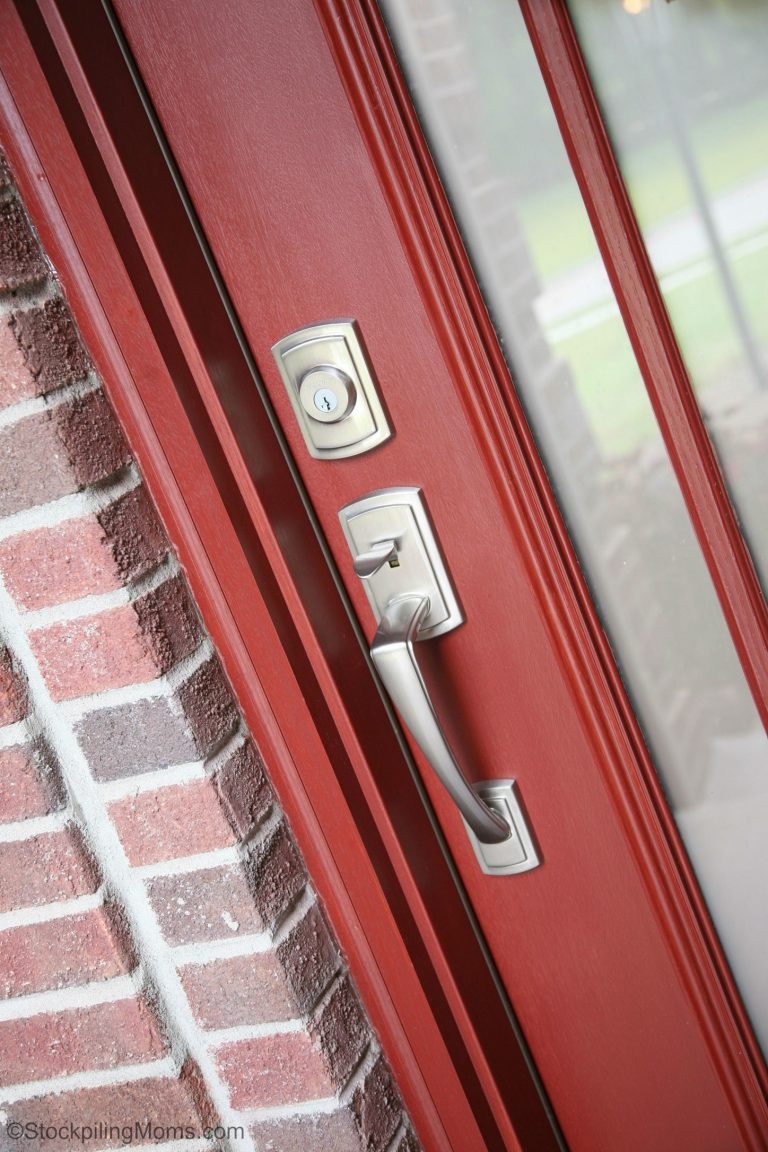 We love this lock because Prestige features the innovative SmartKey® re-key technology, allowing you to re-key your lock as often as you wish without replacing the entire lock. The flexibility to re-key your locks any time you desire increases home security, allows for one-key convenience, and facilitates home remodeling and hardware updates. This came in really handy because after our builders were done at the house we actually used this feature to easily re-key our lock!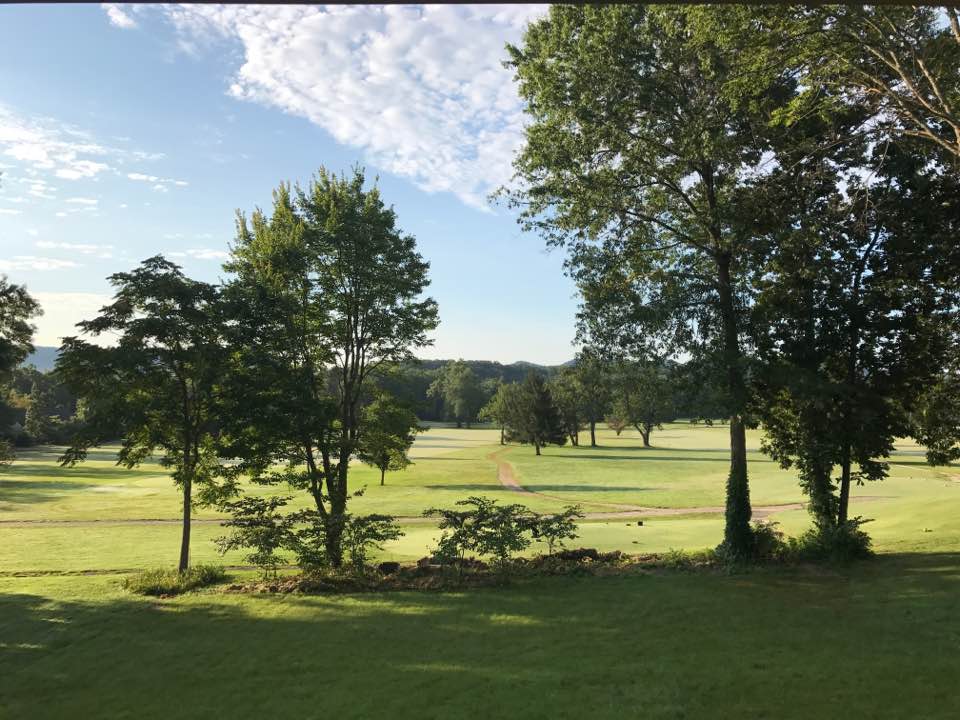 But what I personally love most about our home is the back yard view. I will never grow tired of looking at the mountains and the golf course that is for sure! We grew up playing golf and so for us coming "home" has also included countless holes of playing golf. Tim enjoys hitting the little white ball and he is truly happier and more relaxed than I have seen him in years. I still don't have my swing back but I am working on it. What we both have loved is introducing Peyton to the game. He is enjoying it too, which makes us happy.
What is funny to me is that I told Tim when we moved to Berea, KY that we wouldn't have any visitors. I thought that people had been coming to stay with us in Northern KY because of the prime location for things to do. To my happy surprise we have had many overnight guests! It has been really special showing each of our friends around my hometown. Shelley came to see us Friday and spent the night and it was just like we had never been apart. That is true friendship.
I am looking forward to sharing our home with you over the next months as I do a virtual house tour with you! As I have said from day one, There Is No Place Like Home.
Disclosure: Baldwin Hardware provided products for our home. All opinions are 100% our own.
Melissa is a football and soccer mom who has been married to her best friend for 24 years. She loves sharing recipes, travel reviews and tips that focus on helping busy families make memories.