House Update – Moving Right Along
House Update – Moving Right Along. It is hard to believe how much progress they have made on our house. I shared with you in November that we are moving "home" to Berea, KY. They started construction on our house November 16th. It has been exciting to watch the process. It is also challenging because we are not there while they build. We are relying on friends and family to send us pictures of the progress. It is kind of like reining in a wild horse with my husband because he wants to be there to see the progress himself. I think once they start framing there will be no keeping him back!
Building a home 2 hours away is a challenge but luckily, we have an amazing builder, and my dad is overseeing the process for us "on site" so that gives us peace of mind. We talk with our builder on a weekly (sometimes daily) basis and that helps keep us in the loop. I thought it would be fun to share some pictures with you because it is hard to believe how much they have accomplished in 1 short month!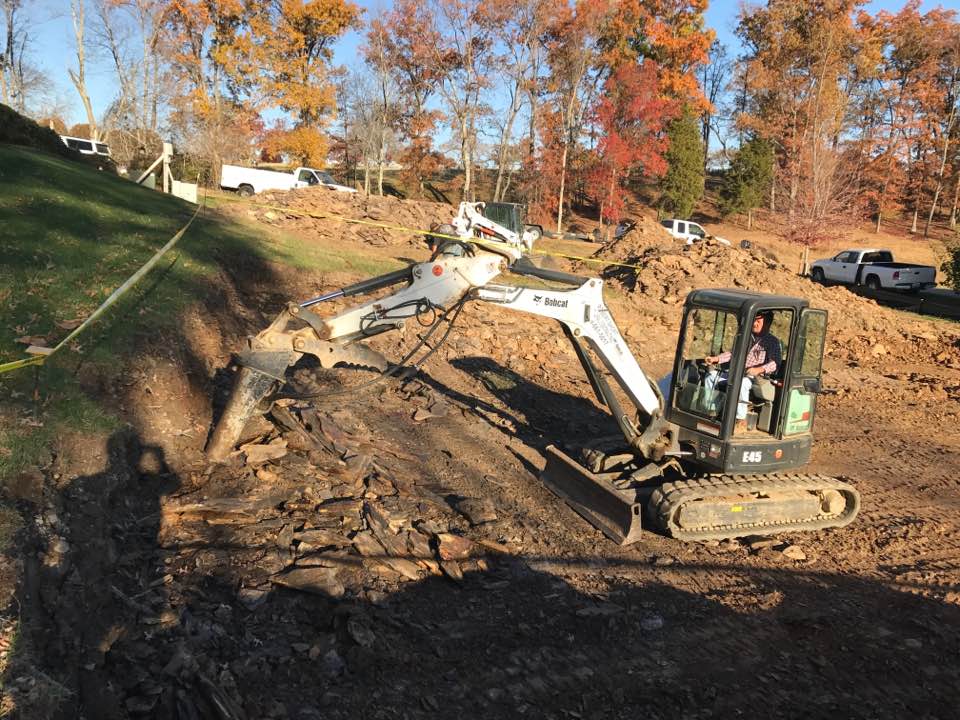 Here they are digging "our hole" – this was an exciting day!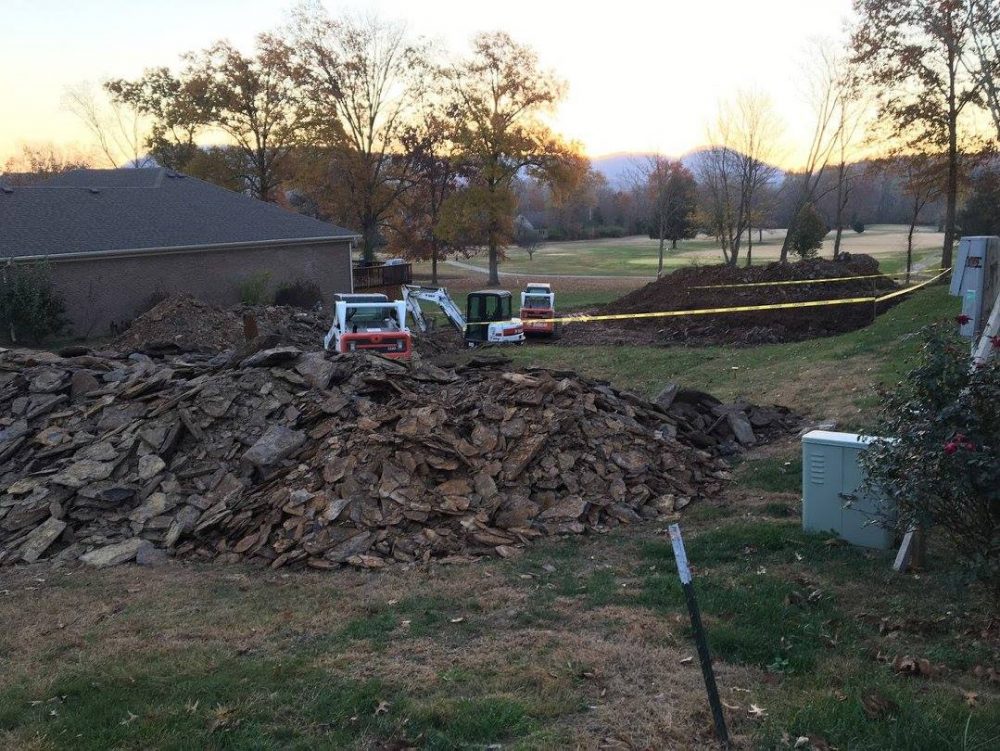 They hit slate and this could have easily cost $10,000 to dig through! However, by the grace of God it dug out! They only used their own equipment!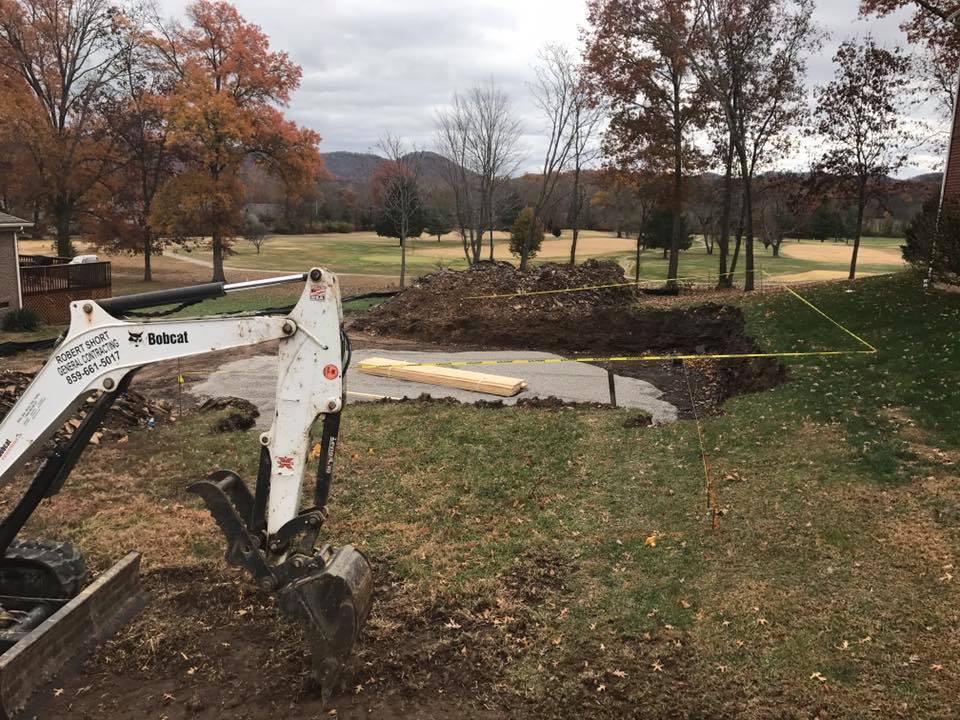 Here they have spread gravel and they are getting prepped to pour the footers.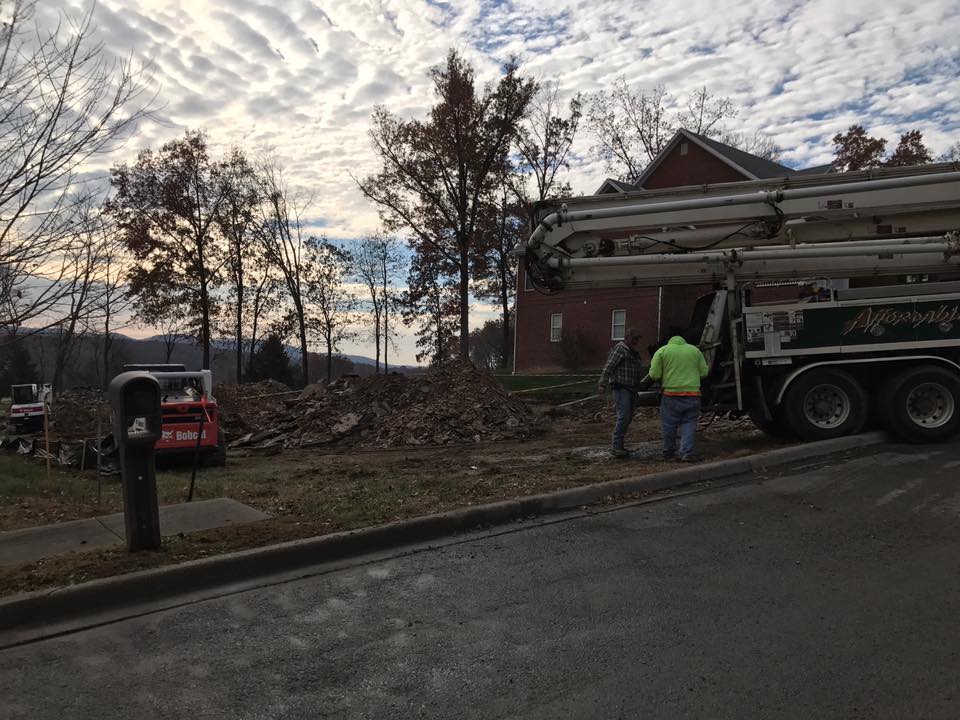 This was an exciting day! The concrete truck arrived to pour the footers. Our friend Gin sent this image to us. The sky was gorgeous!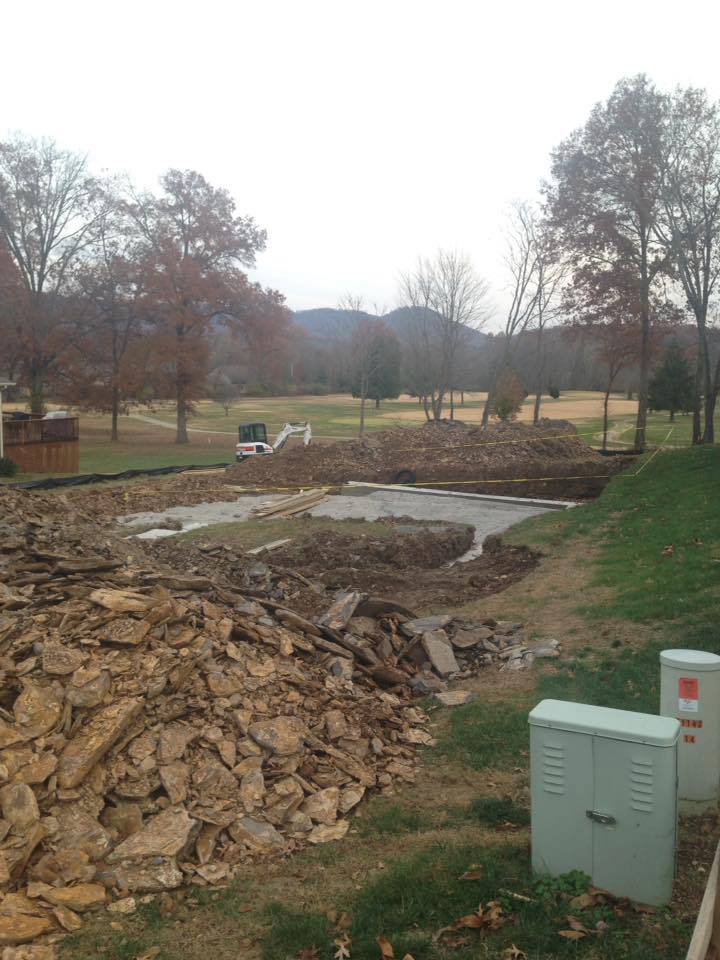 The footers were poured and you can see all the slate that they dug out.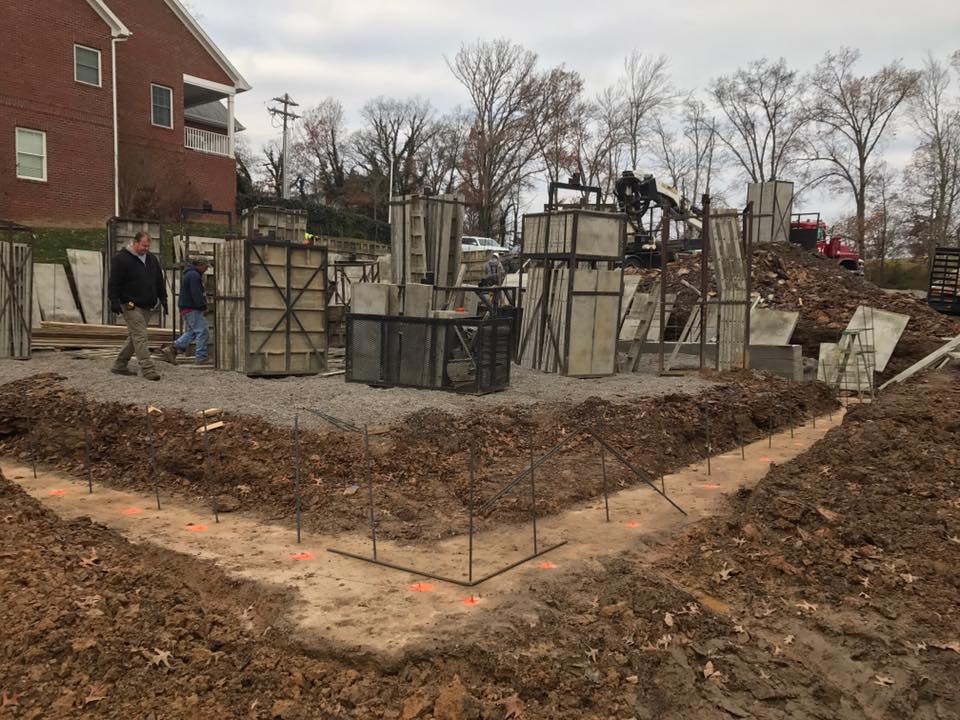 Next the foundation walls are being prepped. This is a hard job. It was impressive to see them in action. Tim spoke to the workers and they told him the tallest forms were 100 pounds!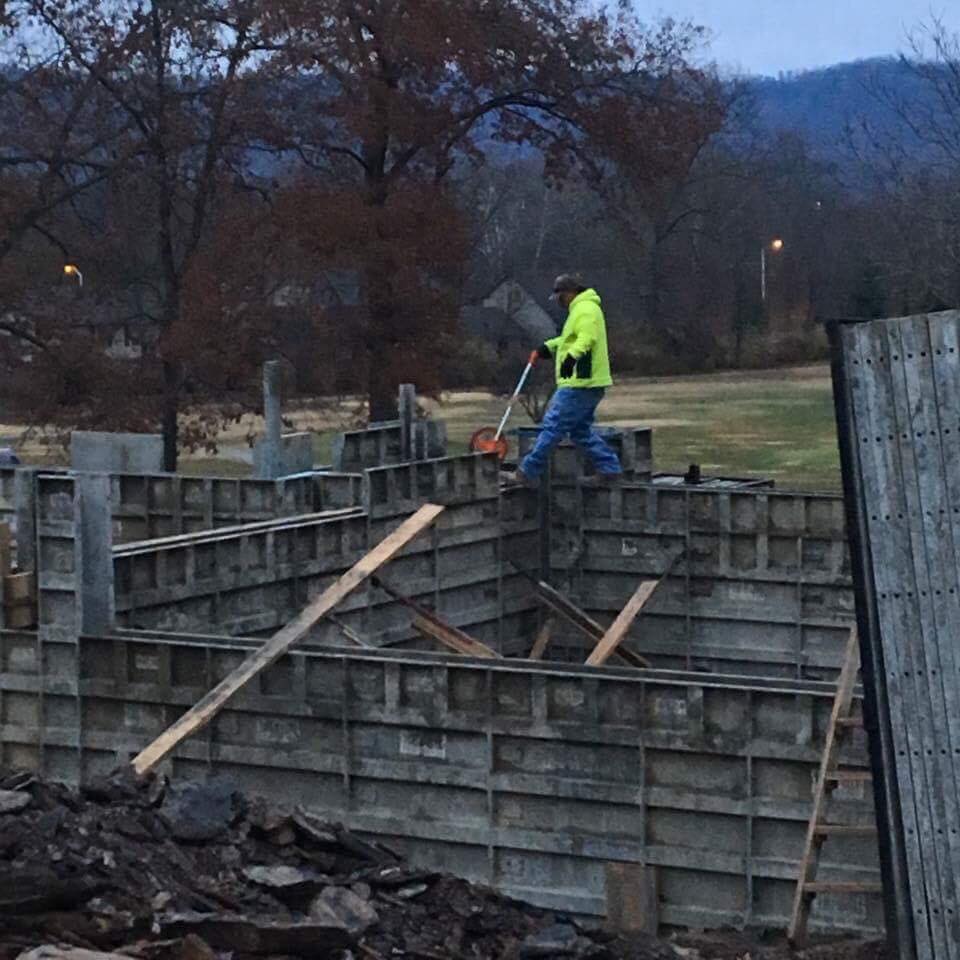 All the forms are in place and now they are measuring for concrete. They were there before daylight to measure and started pouring shortly after.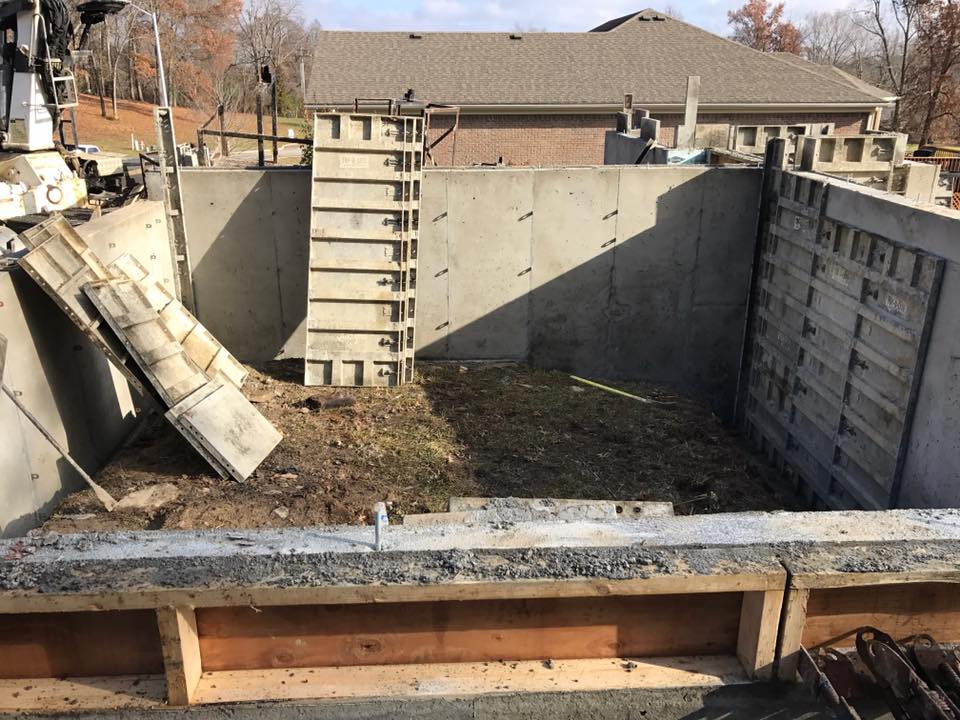 Tim couldn't stand it so he had to make a mid week trip to see the progress. He had a chance to watch them removing the forms from the foundation walls. He was really impressed with the quality of their work.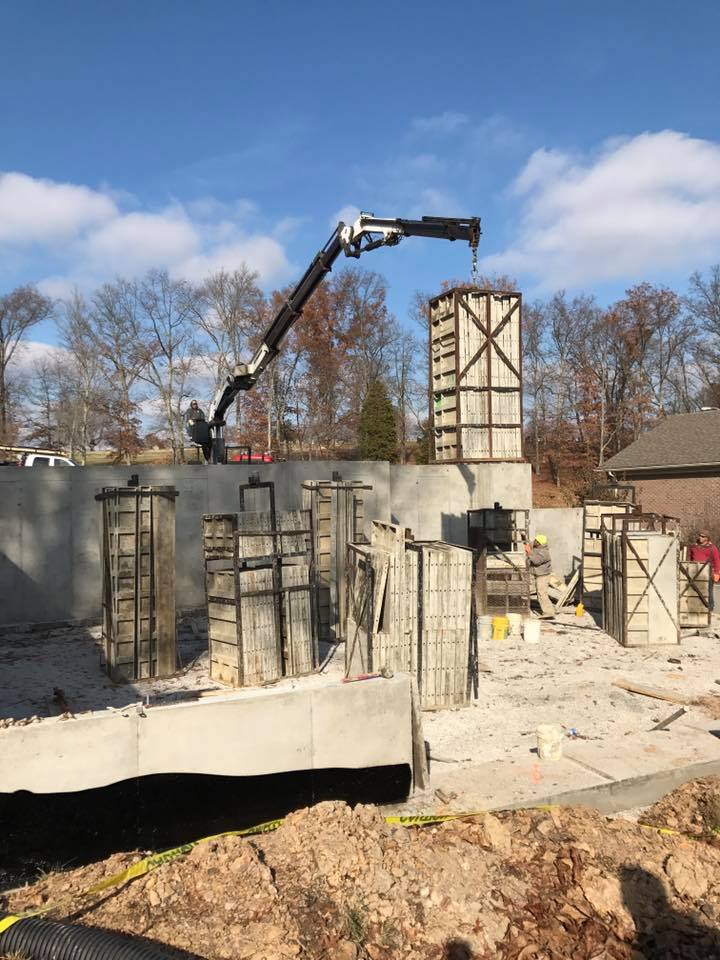 Over the weekend we made a visit and got see them removing the forms. It was really impressive.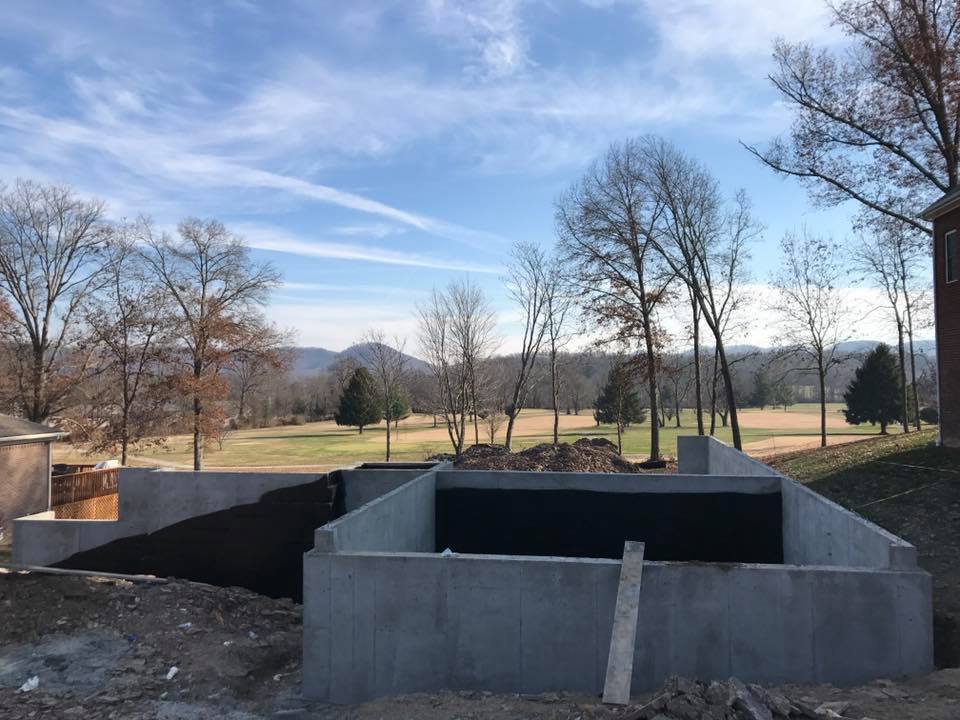 After the forms were removed I took some photos of the foundation walls. As you can tell we have a full walk out basement. What I love most is the view.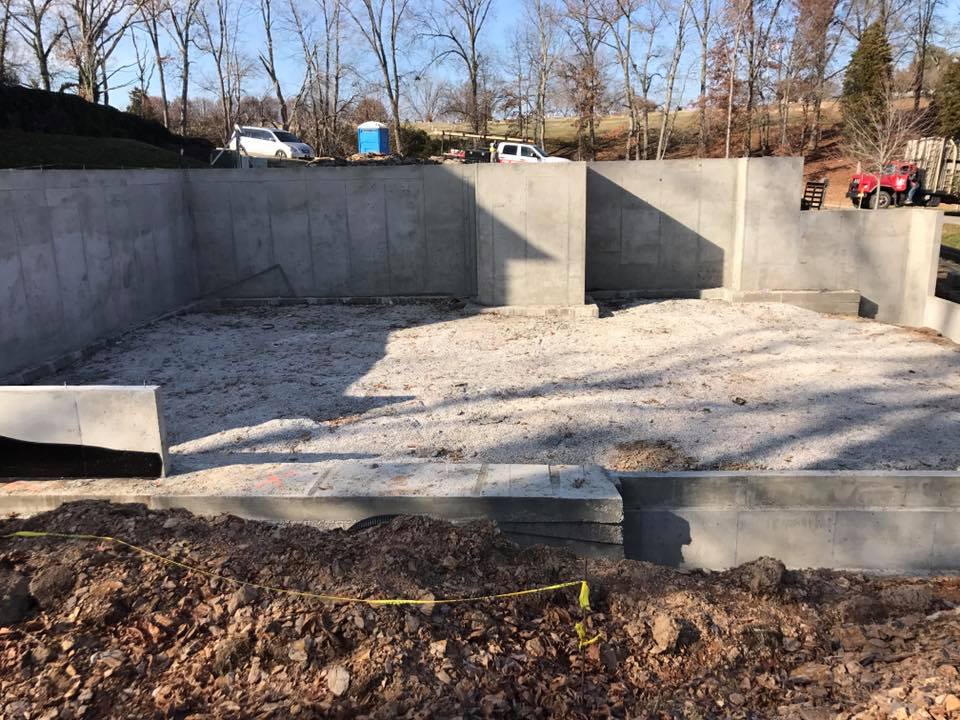 Here is a shot of the basement. We are finishing the basement and Tim will have a home office as well.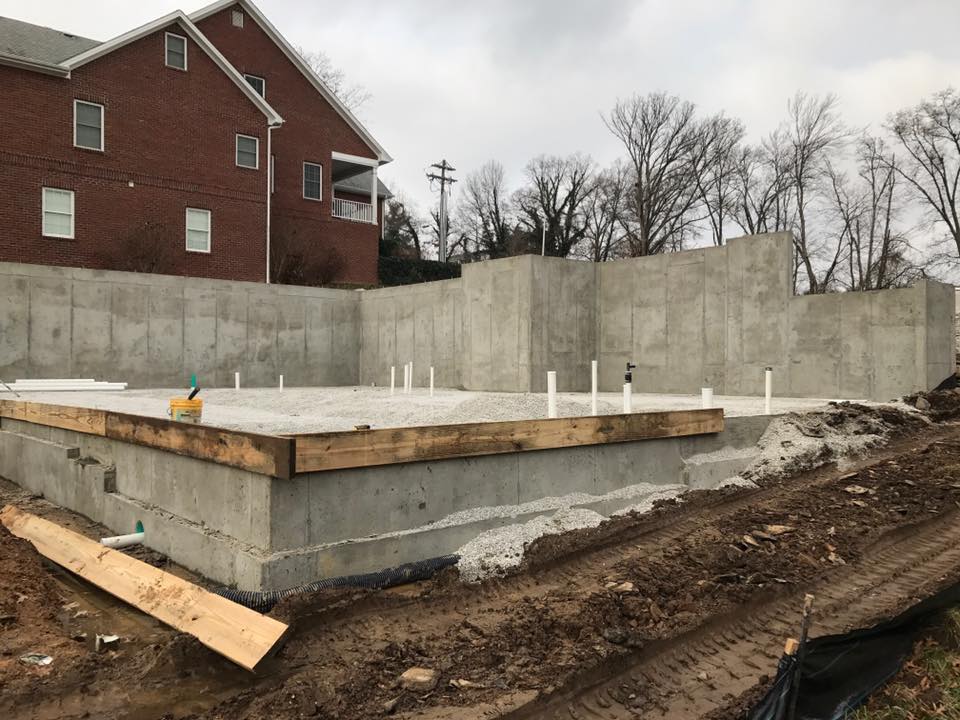 This week has been big in terms of progress! They brought in 13 dump trucks of gravel to fill in the foundation! They also started moving the slate that they dug out and the plummer completed all the plumbing in the basement. Next up they are hoping to pour the basement floors if they can get two good days of weather. After that they will move right into framing! It has been so exciting to see the progress and we are looking forward to our big move.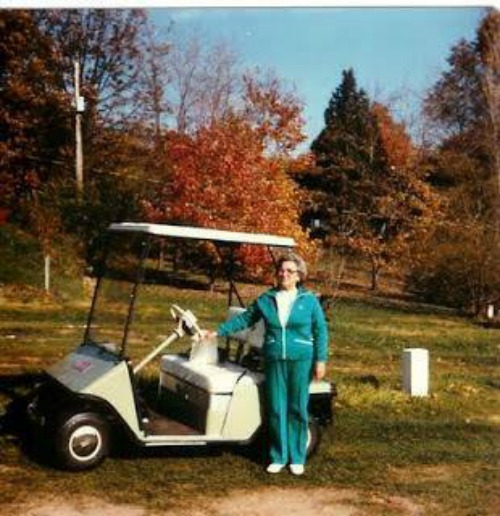 As we find ourselves building a new home in Berea backing up to the number 2 fairway there is no doubt that God planned this for us. I know my Aunt Ida is smiling right now. She loved to play golf more than anyone and she taught me how to play. I cherish every second that I spent with her playing at the Berea Country Club. She shot her hole in 1 on the #2 fairway that she was so proud of and every single time I look at the fairway I think of her. What a gift God is giving me. Tim and I can't wait to start playing golf again in honor of Aunt Ida.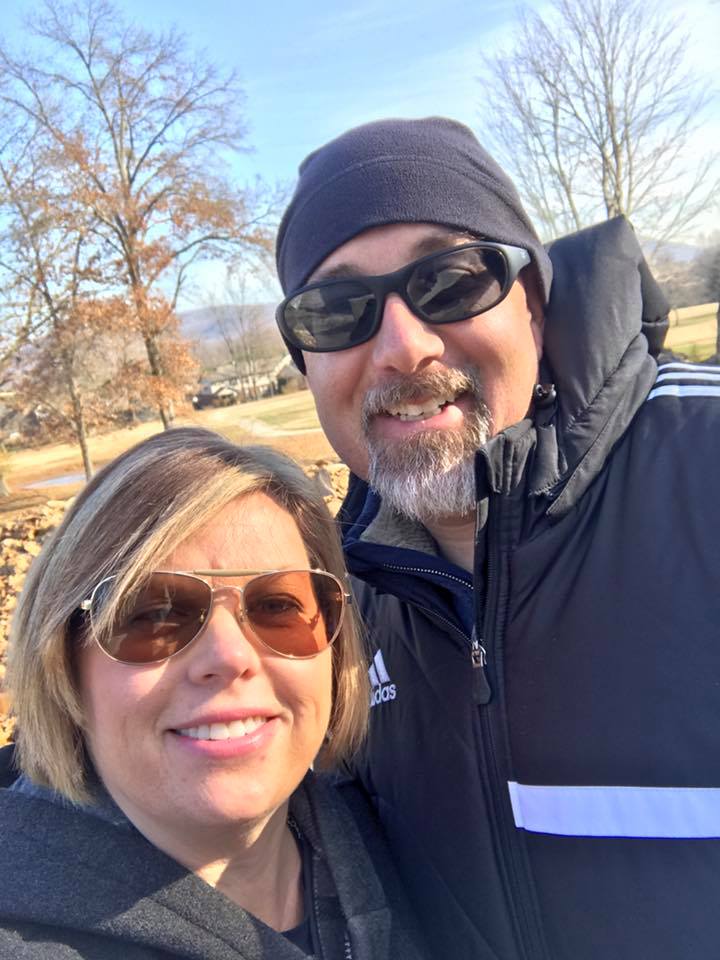 Custom building house #3 together in our 18+ years of marriage. We are looking forward to our next chapter!
I thought you might like to see the plans that we chose for our house. We have customized the plan and our builder is amazing by making all the accommodations that we want . The original plan started at 1,780 sq ft; but we've added 370 sq ft as our floor plan is 2,150 on the main floor. Plus we are finishing the basement but I thought you might like to see them. You can also follow along on our journey and see more house tips here!
We will continue to share our process with you and can't wait to share with you some amazing brands that we are partnering with for our new home. There is truly no place like home.
Melissa is a football and soccer mom who has been married to her best friend for 24 years. She loves sharing recipes, travel reviews and tips that focus on helping busy families make memories.