Traditional Dining Room Design with Show Stopping Lighting
Traditional Dining Room Design with Show Stopping Lighting. I am in love with my dining room. I know for many people the "need" for a dining room is not high on the priority list. However, for us there was no chance that we wouldn't have one. I love that it is a separate space from the rest of my house so that I could give my dining room a traditional design and then I added a classic twist with my show stopping lighting. I inherited my furniture from my great Aunt Ida. She was very special in my life, and I treasure this gift from her.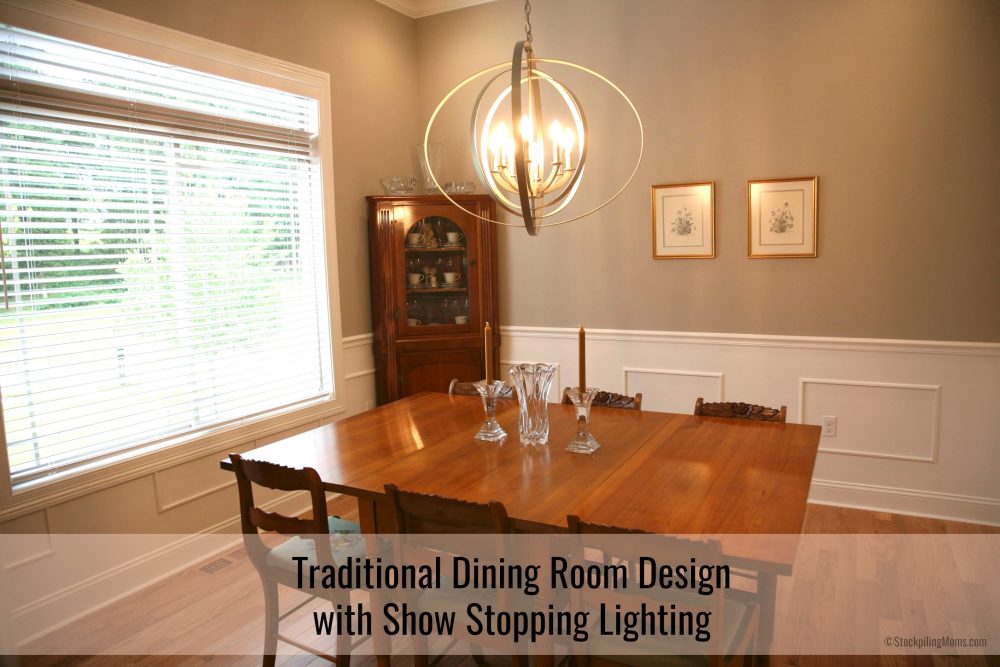 My dining room furniture is cherry. I treasure it and placing it in a formal dining room was exactly what I wanted. The chairs are Campbellsville Roseback chairs finished by Berea College. The corner cabinet with glass is the first piece of furniture made by my Uncle Lester (her husband). The corner cabinet without glass was made by Mr. Riddle of Broadhead, KY for my Aunt Ida's beauty shop to display beauty products and store items.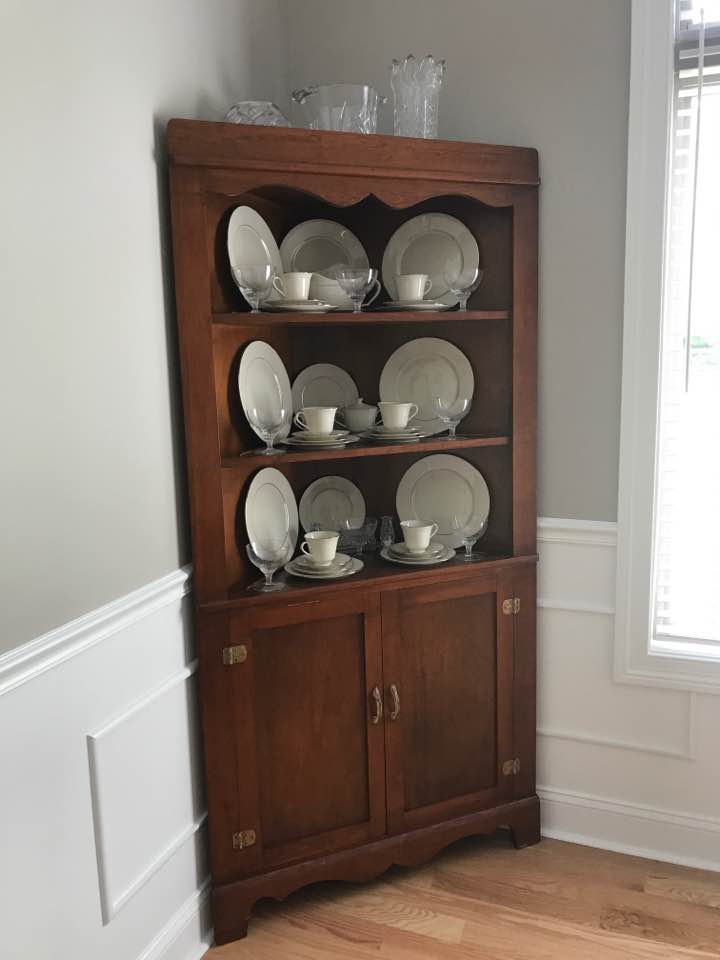 I love showcasing these pieces in a formal space and we enjoy using them for special occasions and family dinners. I showcase my China on each of the corner cabinets. This is the China that I was given as wedding gifts and for special occasions after we married.
Each of the pieces of China are special to me and we enjoy serving formal dinners and hosting parties with the pieces. I also have a nice collection of crystal too. The prints were also given to me by my Aunt Ida and Granny after their passing. They are treasures.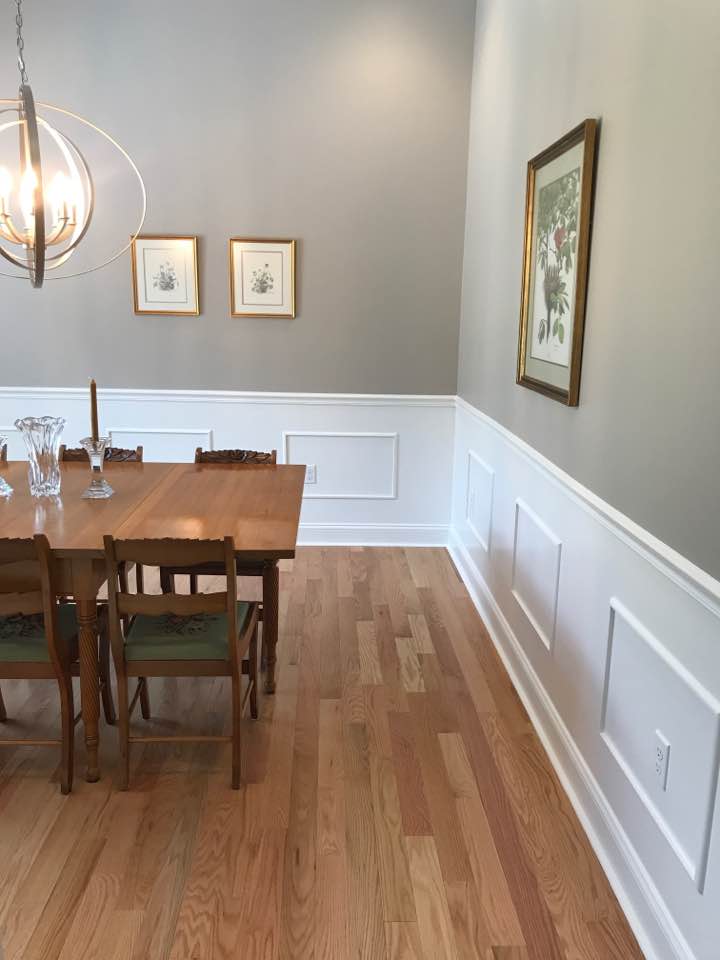 My design style leans towards traditional. I have a blend of antiques throughout my home and my real estate agent said that I have a "mature" style. I take that as a complement. Every single item in my home has some sort of an emotional attachment.
The scratches and water marks tell a story, and I am not sure I will ever refinish them. When I was selecting my lighting, I wanted a showstopper. I absolutely fell in love with this Equinox Chandelier from Progress Lighting. This over sized oval fixture makes a huge impact when you walk into our dining room.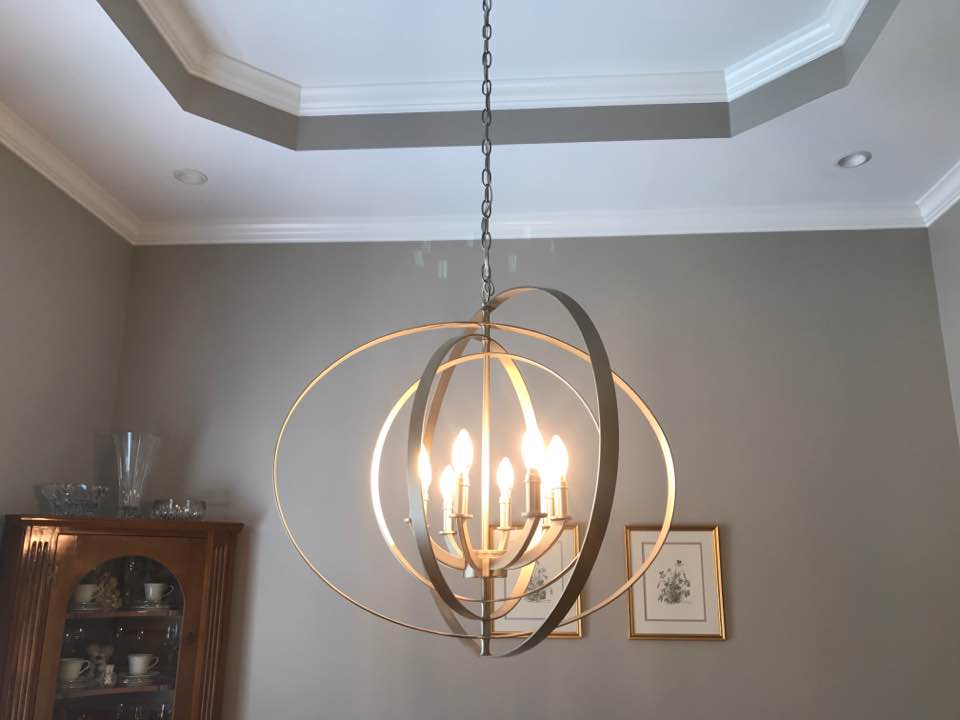 Inspired by ancient astronomy armillary spheres. This oversized oval fixture is stunning in person. Interlocking rings pivot for an infinite variety of positions. The eight-light candelabra pendant in a burnished silver finish is perfect for linear installations over a dining room table. We decided to go with an Octagon tray ceiling and wainscoting to complete the traditional look. The paint is Anew Gray by Sherwin Williams. Our floors are natural red oak by Somerset Flooring.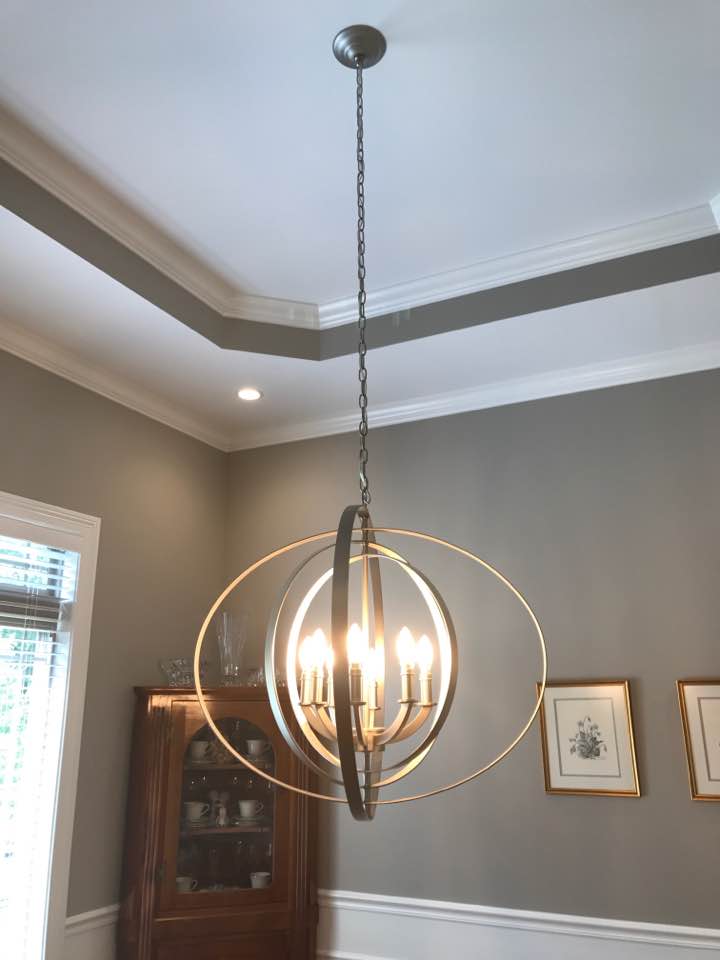 I am looking forward to hosting Thanksgiving and Christmas with my family in our new home. I know Aunt Ida will be looking down on us and smiling as we are circled around her table creating memories. I hope you enjoyed a peak into our dining room. As always, there is no place like home.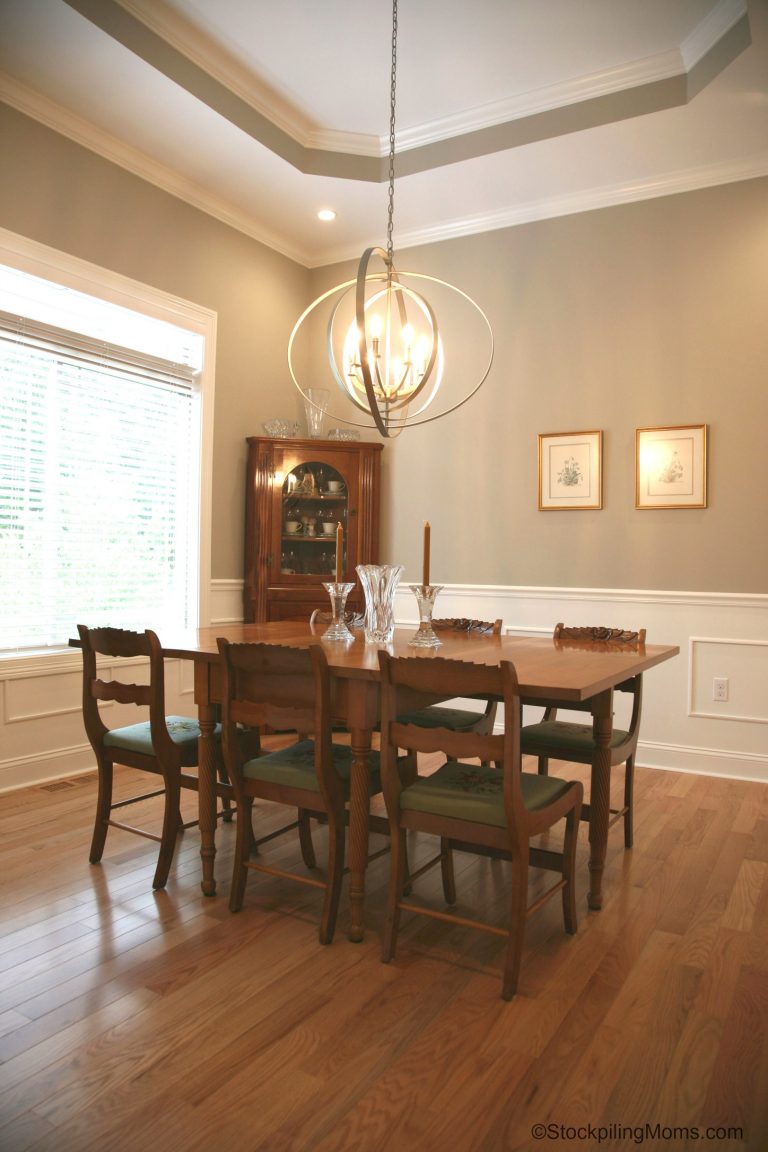 Disclosure: Progress Lighting provided our lighting. All opinions are 100% our own.
Melissa is a football and soccer mom who has been married to her best friend for 24 years. She loves sharing recipes, travel reviews and tips that focus on helping busy families make memories.