Tips For Hiring Local Movers
Hiring local movers can be a gamble. As we get closer to our actual moving date, I hesitate to begin this process. Do we just load up a moving truck and do the work ourselves? Do we hire local helpers to move? Do we hire local movers from a company to help? It's a tough decision on what to do that will help us the most. So, I asked some of my friends that have moved before for tips on hiring local movers.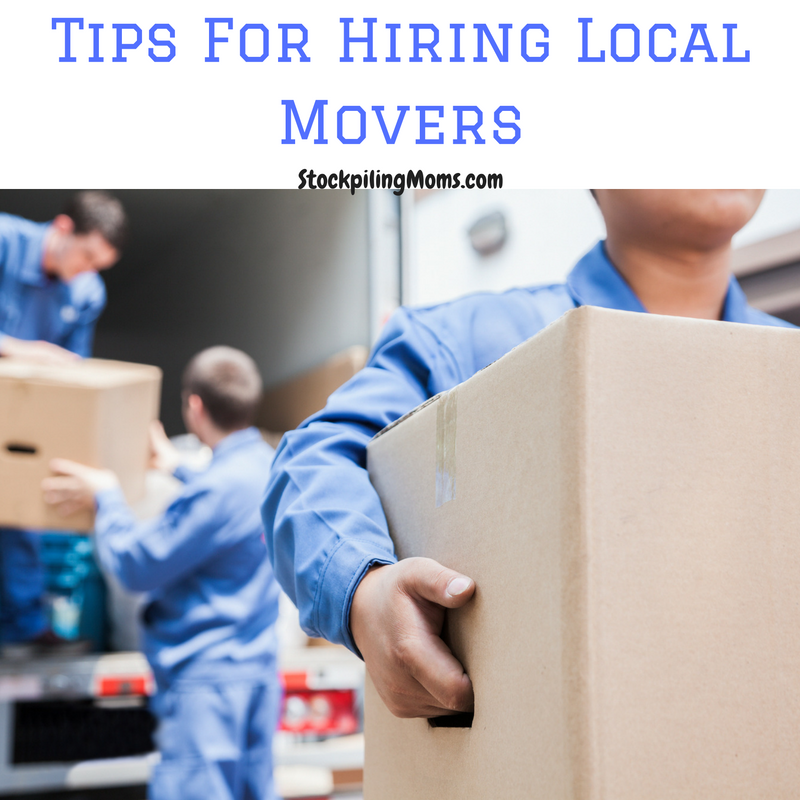 Tips For Hiring Local Movers
Ask for proof of insurance. If they are going to be handling your valuables, you want to make sure they are insured. Yes, you will have homeowners' insurance to cover a lot of things, but just in case you want to make sure that the local movers you happen to hire also are covered for any incidental accidents that occur. Don't just ask if they have it, ask for proof before they even begin to touch your belongings. Trust me, I have heard horror stories about being told there was insurance only to find out later that it didn't exist.
Ask for local known references. Find someone local that you know that can offer you a reference. It's important that you can actually know the reference instead of just reading things online or taking the word of someone that is unknown to you. It can be frustrating to read a review to only find out months down the road that the review you read was actually belonging to a friend or cousin that the local movers never even helped do anything for. Ask for references from people you know before you invest your money in hiring local movers.
Ask to see them at work before they do your job. Ask the local movers if you can actually stop by a job site to see them in action. This will help you see them as they work to prove their professionalism and to understand if they are actually doing the job in a safe manner. It goes a long way toward proving if they will be worth the money you are investing in them.
Figure in the cost of mileage as well as time. Don't forget that many local movers will also charge you not only their hourly rate while at your home, but also mileage from their office to and from our home and destination. Make sure you are accounting for all of the time on the job that you will be charged for before you accept their bid.
I hope these tips for hiring local movers will help make this decision easier for you to manage as you get prepared for your upcoming move!
More Tips for Moving: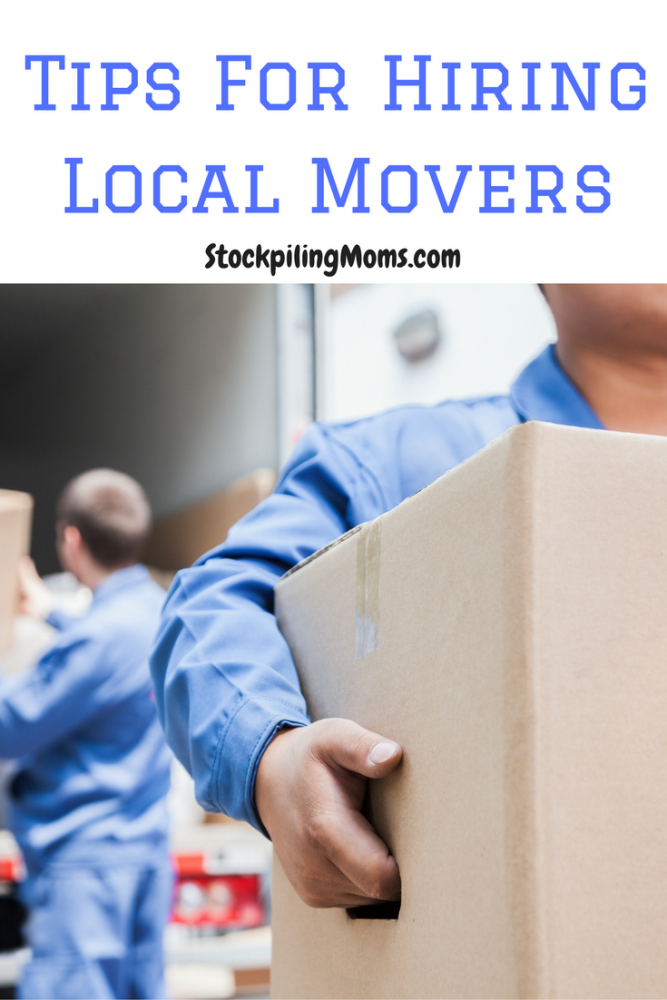 Melissa is a football and soccer mom who has been married to her best friend for 24 years. She loves sharing recipes, travel reviews and tips that focus on helping busy families make memories.