Consigning for Cash – A Great Way To Earn Extra Cash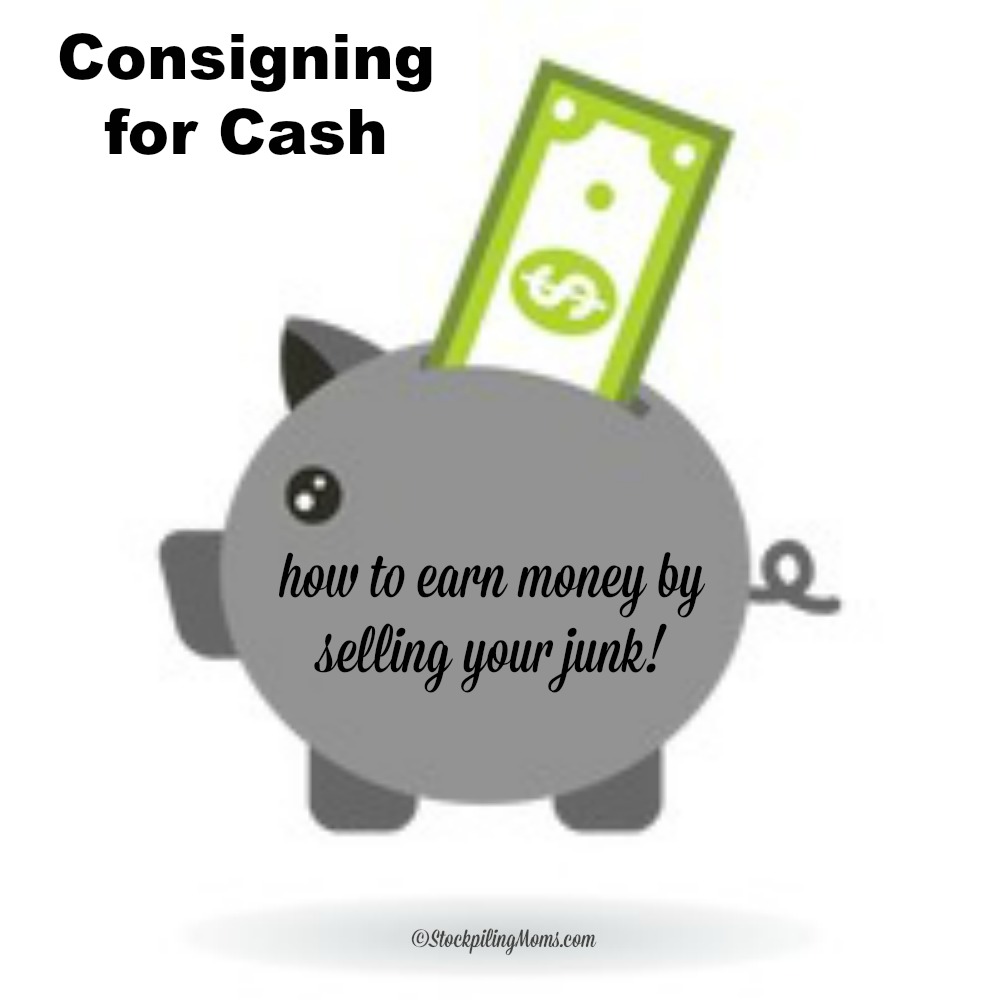 Consigning for Cash – A Great Way to Earn Extra Cash. This week for Frugal Friday I wanted to discuss Consigning for cash! I am a huge fan of consignment stores.
Consigning for Cash – A Great Way to Earn Extra Cash:
If you are going to open an account to sell, I believe that the selecting your store is key! You want a store that has been established for a while, has a good location and traffic. How can you find that out? Ask for referrals. Before signing up for an account as around as find out if the sellers are happy. Ask the store owner how long he/she has been in business.
I consign at two stores. I have one that sells children's, teens, women's, men's, plus sizes, and household items. I also have one that specializes in only infant – teen, maternity, toys and children's household and equipment. I chose these two because they offer me the best sources for resale. When I worked, I consigned at a higher end store however since staying home that is no longer necessary…
A helpful tip is to launder and store clothing at the end of the season so that it is ready to go the consignment store when they start taking items for the next season. One store I consign at only accepts items on hangers where the other only accepts them neatly folded in a box. I launder, press, fold and pack my boxes at the end of the season and mark my seller number on the outside so they are ready to go when the season begins. For the other I launder, press and hang (all in the same direction), button and store in a guest bedroom closet so they are ready to go as well.
I find that by doing this I am able to be prepared for the upcoming season. Not only does this save me time but earns me additional money because my items are ready the 1st day of the new season. I use the money that I earn from consigning as a "bank". I let it build up and remove it twice a year. Once in May for vacation spending money and once in December for Christmas.
Tips:
Do not include tattered or stained clothing.
Do not include out of date (style) clothing.
Polish/clean shoes and replace laces if necessary.
Clean toys and include working batteries (do not need to be new).
Bag loose items together in a clear plastic bag.
Wash, press and hang clothing the same way on a hanger.
Recipes You May Enjoy:
15 Slow Cooker Freezer Meals in 90 minutes – Pinned 61,900 times to Pinterest.
Gluten Free Menu at Cracker Barrel – Pinned 1,100 times to Pinterest.
Easy Slow Cooker A 1 Pot Roast Recipe – Pinned 13,700 times to Pinterest.
Stockpiling Moms can be found in all your favorite places. Hop on over to Instagram and follow the fun. We love posting memes, family fun, travel, and whatever we are feeling that day. Pinterest is also an amazing place to visit Stockpiling Moms. This is where you can pin all your favorite articles from our Food, Travel & Lifestyle Blog.
Melissa is a football and soccer mom who has been married to her best friend for 24 years. She loves sharing recipes, travel reviews and tips that focus on helping busy families make memories.