How to Avoid Paint Drips and Lines
How to Avoid Paint Drips and Lines When Painting. One of the biggest mistakes newbie furniture painters make is the dreaded paint drips and lines. Nothing ruins a picture quicker than drips, and they can quickly make your project look amateur. Instead, follow these helpful tips on how to avoid paint drips and lines. By keeping these few tips in mind, you can create pieces that look fresh and fantastic!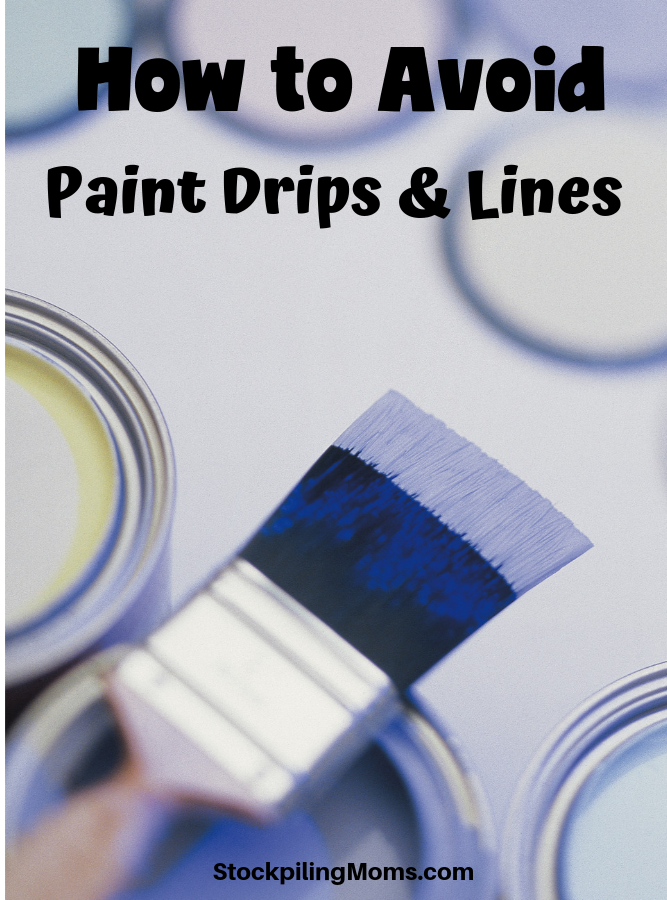 How to Avoid Paint Drips and Lines
1. Use high-quality paint.
Now is not the time to pinch pennies. While the $2 can of spray paint may seem like a good deal, chances are it is watery and thin. This means it is prone to running and creating drips. Instead, opt for a name brand spray paint in the $5-$6 range. It will be thicker and provide full coverage, helping you avoid drips and lines.
2. Hold the can at least 6-8 inches away.
Many people think that you need to spray the paint within an inch or so of the piece. FALSE! You need to hold the can a good 6-8 inches away. When you hold the paint can further away, the paint has a chance to evenly cover the piece and not puddle up. If you see puddles forming, you are holding it too close.
3. Don't do a continuous spray.
You might be tempted to rush the job and finish it in one continuous spray. This will cause puddles and drips. Instead, use short bursts to cover one small space at a time. These short bursts will still give the piece coverage without pooling the paint and not giving it a chance to dry.
4. Allow coats to dry in between sprays.
Most pieces will need at least 2 coats for proper coverage. Be sure you allow the coats to dry well in between applications. If you don't, drips and pooling is sure to happen. Coats may need several hours in between applications, so take your time and don't rush. Coats should be dry to the touch before you apply a new one.
5. Keep fine grain sandpaper on hand.
When your coats have been applied and are perfectly dry, look for any drip marks. When you see them, lightly sand them with fine grain sandpaper. Sand the area so the surface is smooth, then reapply a new coat of paint to that area. It should fix the blemish. You can use this same strategy when dealing with fine lines and bubble marks as well.
6. Allow the piece to dry in a warm area.
Be sure you are painting in a space that is heated to at least 60 degrees. Cold air can cause the paint to not apply properly. It can thicken up and cause all sorts of blemishes. Plus, it won't dry correctly and can smudge or even crack. If it is too cold outside to paint, use a well-ventilated garage.
Are you ready to create picture perfect painted pieces? Give these tips for avoiding paint drips and lines a try and see how they can help!
More Home Improvement Tips:
Melissa is a football and soccer mom who has been married to her best friend for 24 years. She loves sharing recipes, travel reviews and tips that focus on helping busy families make memories.