How to Spray Paint Just About Anything
How to Spray Paint Just About Anything. If you love to thrift or bargain shop, chances are you have found a furniture deal or two but the piece needs a little TLC. Spray painting furniture and accessories is a great way to give them new life and make them look fresh! There are some tips you should keep in mind when spray painting, and keeping these tips in mind can help you create a piece that looks great and lasts. Look below at some helpful tips to spray paint just about anything, and see how fun and easy these projects can be!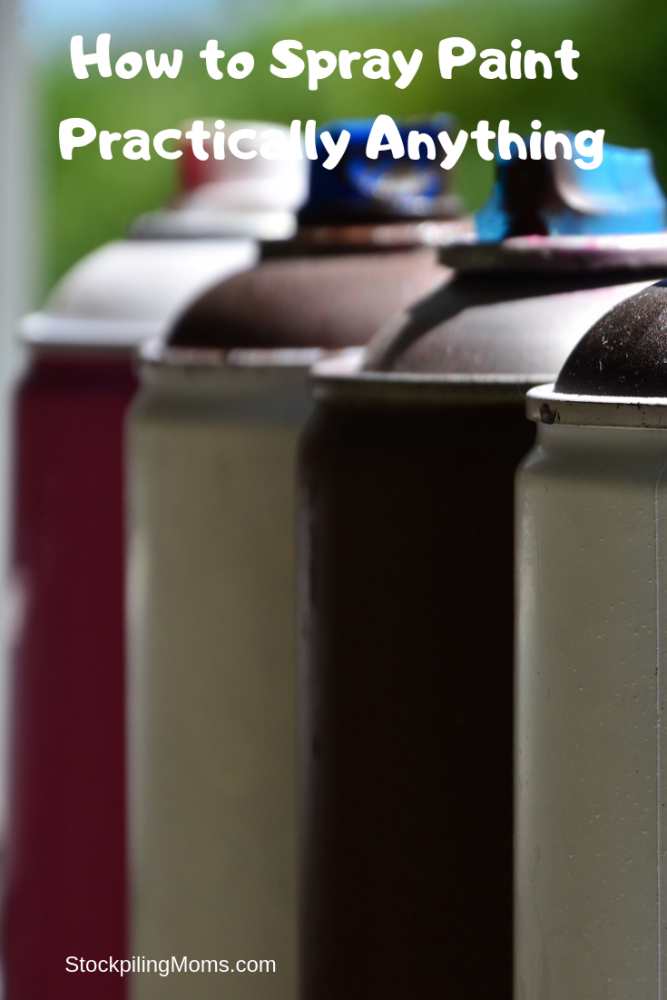 How to Spray Paint Just About Anything
1. Clean the piece well.
Before you pop open the paint, it is essential that you clean the piece well. Removing any dirt or debris can help your paint adhere well. Use a damp cloth and gentle cleanser (oil free) to clean the piece and allow it to dry well before proceeding.
2. Consider sanding.
Wood pieces may need a light sanding before you paint. After cleaning items, take time to chip or sand away old and rough paint or blemishes. This way your paint will go on smoothly. Plastic and non-wood items typically don't require this.
3. Remove extra pieces or hardware.
Take a screwdriver and remove items that you don't want painted. This could be knobs and other kinds of hardware. It could be small legs, drawers, etc. It is easiest to remove these items or cover them with tape prior to painting.
4. Prime.
This part is so important! Using a spray on prime prior to painting will help smooth out your surface and prep it for painting. This typically goes on as white and is a great way to ensure positive results. Prime first, up to two coats, so you can enjoy success later.
5. Choose the right paint.
Now is not the time to skimp on quality. Choose a spray paint with paint and primer in one. This way you know it will go on thick and cover well. Look for paint that is ideal for your painting situation, as some paints are designed for wood while others are designed for metal and plastic. Read the label and be sure you pick the right paint for the job.
6. Protect your surface and yourself.
Be sure you paint in a well-ventilated area (outside is best) away from a flame. You should put down a large drop cloth since spray paint can and will travel.
7. Take your time.
Hold the can a good 8 inches away from the pieces before you spray. This will help you avoid those awful drips. Holding the can too close will result in dripping. Spray lightly focusing on one small space at a time, and allow coats to dry well in between applications. You should plan on 2-3 coats for proper coverage.
8. Add the finishing touches.
When the piece is done, you can lightly sand and repaint any drip areas. Look at the piece from all angles to be sure you didn't miss any portions of the piece. Allow the piece to dry for 24 hours before moving it or touching it. It needs time to cure and harden. Touching it too soon will result in smudges.
Are you ready to turn trash into treasure? Give these tips for how to spray paint anything a try! They are sure to help make old pieces look new.
More DIY Ideas and Tips:
Melissa is a football and soccer mom who has been married to her best friend for 24 years. She loves sharing recipes, travel reviews and tips that focus on helping busy families make memories.