This little aquarium sensory bottle is such a fun project! It can be a sensory project for the little kids, a fun upcycled project for older kids, and even a unique room decoration for the teens.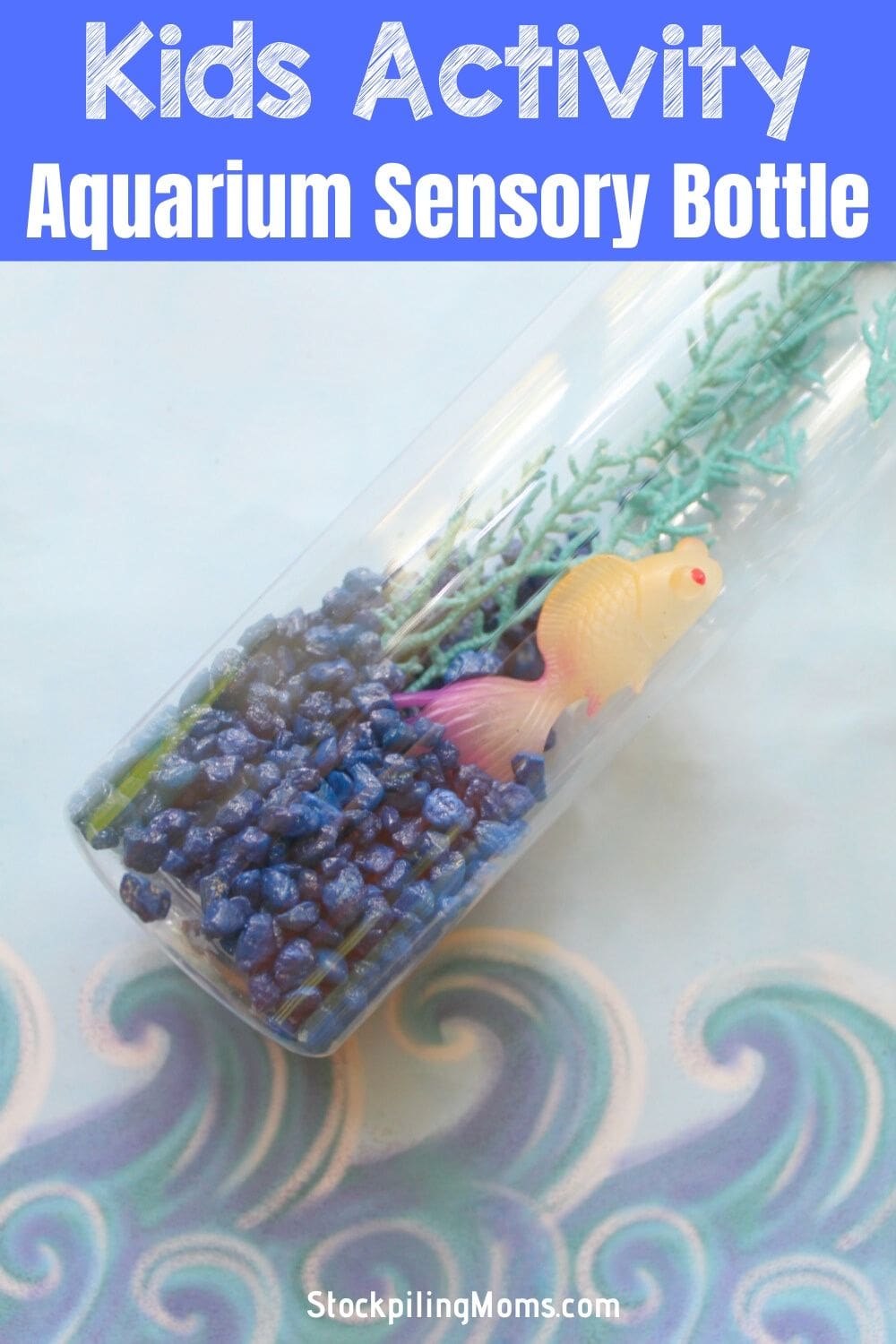 DIY Aquarium Sensory Bottle
Kids can add different colored rocks or decorations and then a variety of different little fish to make it unique for their room. You don't have to just use a fish! Add clams, crabs, a seahorse, or even an octopus. This reminds me of our trip to the All-Inclusive Waterpark at Beaches..
There are tons of cute little sea life toys that you can add to the bottle and create your own unique aquarium. These are cute to put on a shelf as a decoration or to play with and learn about the different textures and animals inside.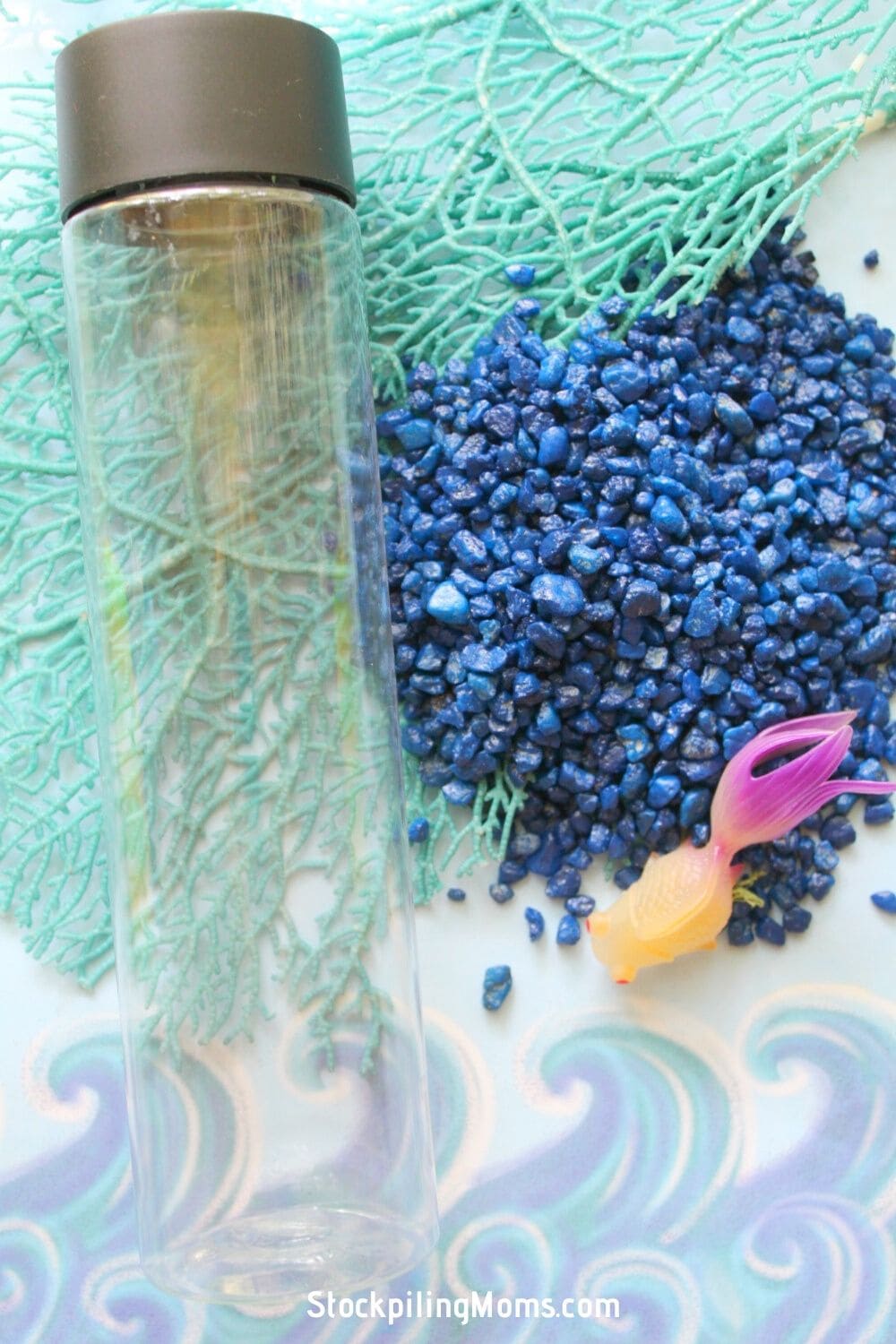 Supplies needed
– clear bottle with lid (we found this one for just a buck or so at Michael's Craft Store
– water
– aquarium gravel in your choice of color
– small aquarium plant (found at craft or pet stores)
– small plastic or toy fish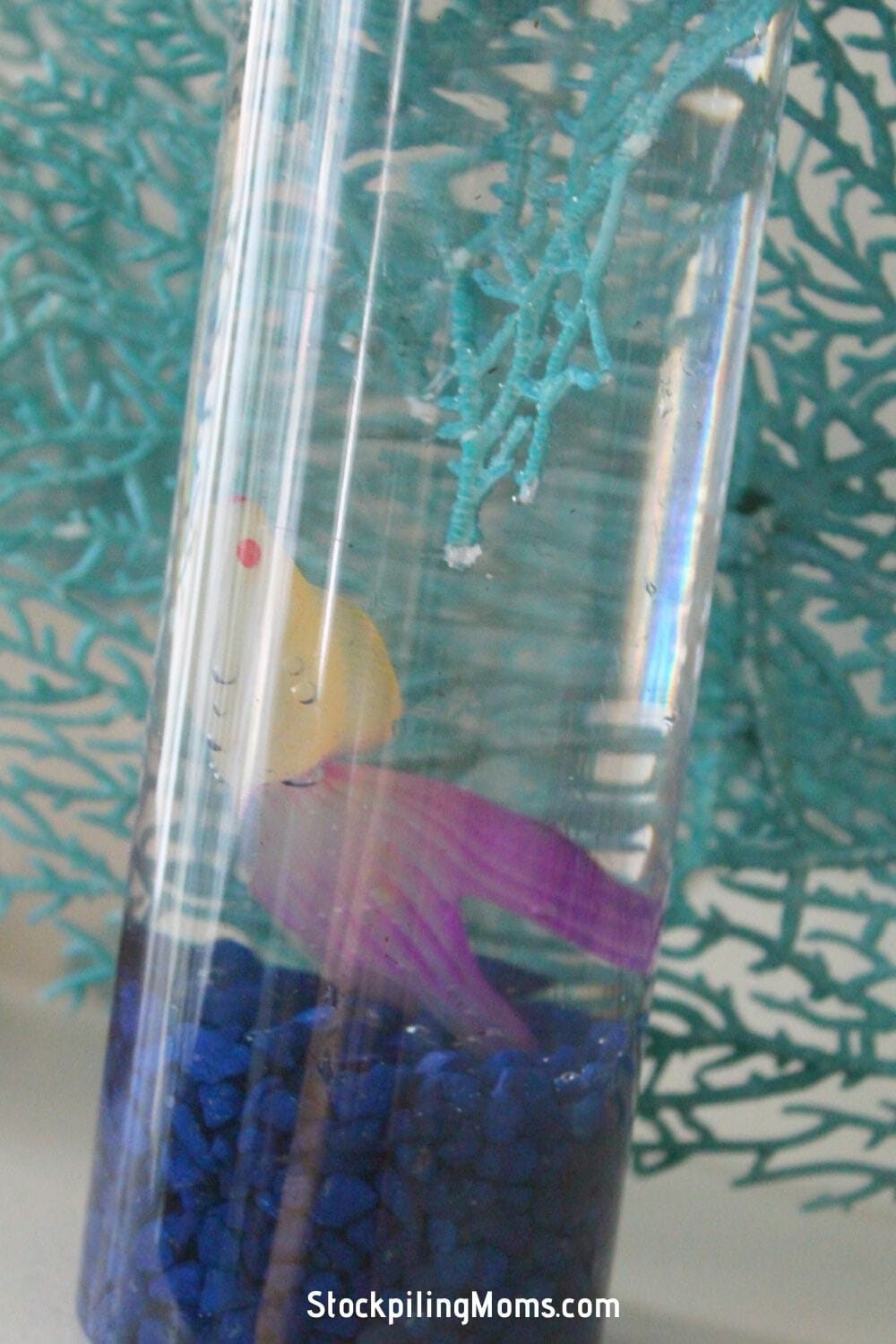 Directions
1. Begin by adding the aquarium gravel to the bottle. You want to fill it about 1/4 of the way full with gravel of your choice.
2. Drop in the aquarium plant. You can use an actual plastic aquarium plant or a faux plant of your choice.
3. Now, place the toy fish in the bottle. If you have the room, feel free to add multiple fish!
4. Fill the bottle with water. You want to go ahead and fill it up to the brim.
5. Add the lid in place. If you wish, you can secure the lid to the bottle with super glue or hot glue. Allow it to dry.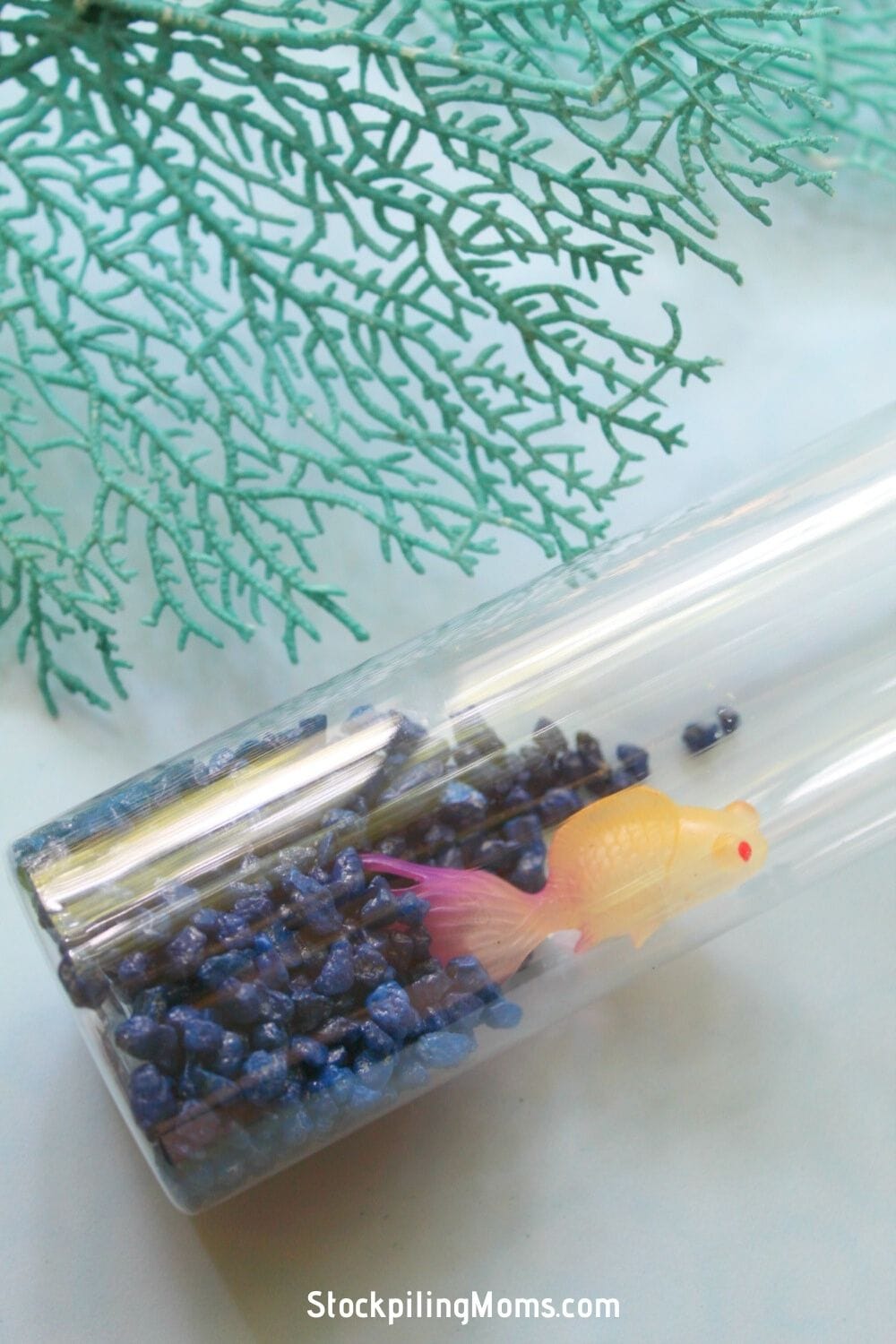 Now, just give your aquarium sensory bottle a good shake and watch all of the contents come to life! If it gets a bit yucky or moldy, just dump everything into the sink and wash then start over! So easy and fun to make! Be sure to check out these additional educational indoor activities for kids.
More Kids Activities
Melissa is a football and soccer mom who has been married to her best friend for 24 years. She loves sharing recipes, travel reviews and tips that focus on helping busy families make memories.