DIY Teenage Mutant Ninja Turtles Ladies Halloween Costume
Are you needing a Halloween Costume idea for this year? If so the instructions to make this adorable DIY Teenage Mutant Ninja Turtles Ladies Halloween Costume is super easy to do!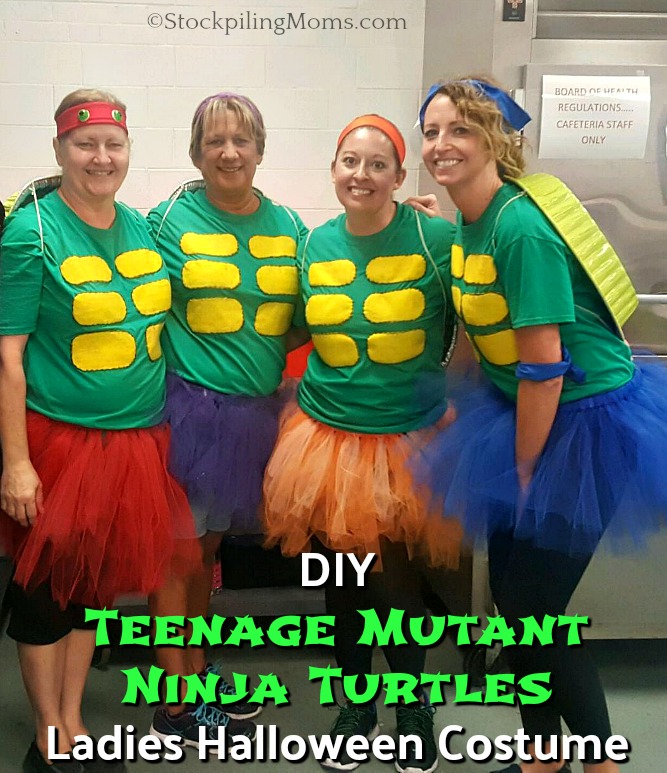 I made these TMNT costumes for the ladies I work with at the elementary school cafeteria last year. We loved them so much we are wearing them again this year! The kids also loved getting their lunch and seeing us dressed up. There is four of us lunch ladies, so each one of us was a different turtle. I made Tutu's in the color of which ever turtle we were. Click here for the directions on how to do that –>Easy No Sew Tutu.
DIY Teenage Mutant Ninja Turtles Ladies Halloween Costume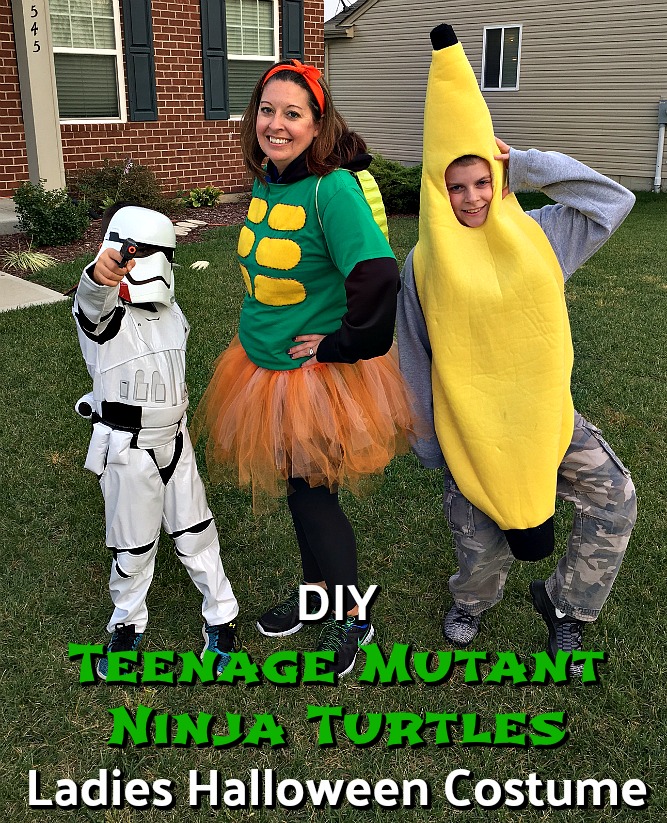 I went to Walmart and bought each one of us a plain green tee shirt. While there I picked up pieces of yellow felt, square patches of material in colors of red, blue, orange and purple along with a spool of black string. On the way home I stopped at the local Dollar Tree store and picked up turkey roasting pans and a can of green spray paint.
At home I traced out ovals on the yellow felt and then cut them out. One I had them all cut out, I got started by hand sewing them onto the shirts. If you are short on time, you could use fabric glue to attach them, but you won't get the effect like you do when hand sewing them on. Once I was done with the shirts and tutu's (which you can click the link above on how to make them) I started on the foil pans to make them look like turtle shells. My husband helped me spray them in the garage. I did need to do three layers and I let them dry for a day in between each time. Once they were dry I poke tow holes on each side of the roasting pan and stringed yarn through them to make them wearable on our backs.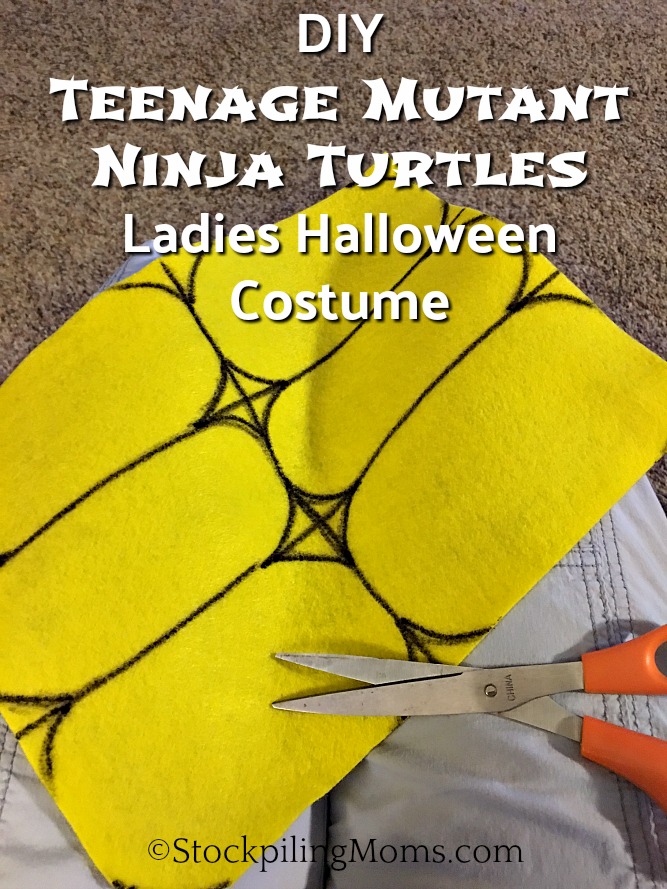 My co-workers were so excited with how they turned out. They were also grateful for my creative crafting skills, but it really was very easy to make this DIY Teenage Mutant Ninja Turtles Ladies Halloween Costume. You will need time to make all the things and it would be a good idea to go to the store to get the materials now, especially for the tutu's because tulle seems to run out at the stores this time of year.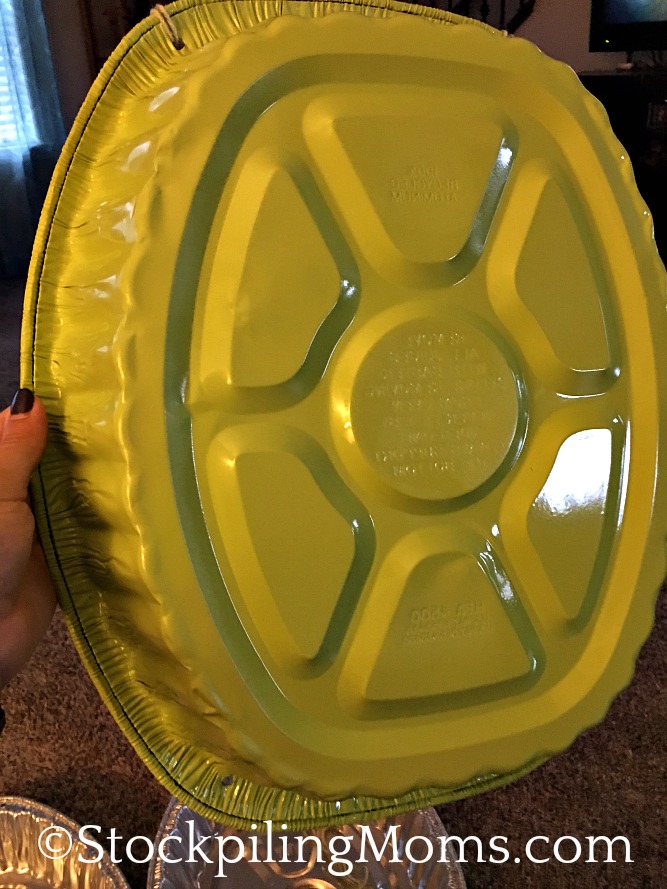 More Halloween Ideas You May Enjoy:
Halloween Q-Tip Skeleton Craft
Halloween Witch Finger Cookies
How to preserve your Jack-o-Lantern
Halloween Candy Corn Fruit Cup
Shelley is a boy mom, marine wife, and is blessed with an amazing family. She loves sharing recipes, travel reviews and tips that focus on helping busy families make memories.