How to organize a resale booth
How to organize a resale booth. I get asked all of the time this question! The first thing I suggest is location, location, location! Also, create your booth to be unique than everyone else.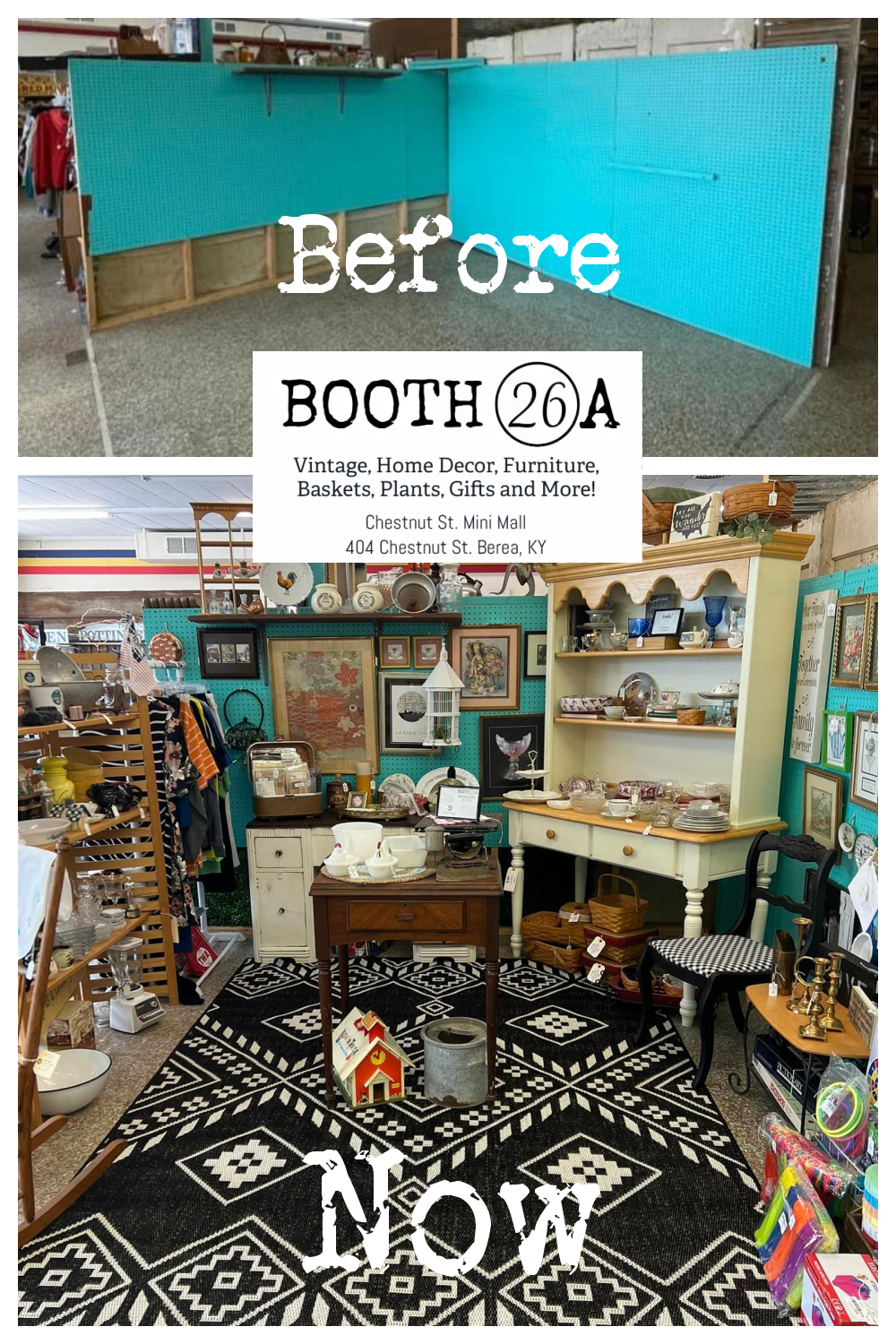 How to organize a resale booth:
When it comes to organizing a resale booth, I think you need a core piece of furniture to anchor the booth. I selected a hutch for mine. I placed that to be the focal point when you enter my booth.
I also suggest that you create an inviting space. I get compliments on my booth every single time I am at it, and it makes me feel great! I know that I am providing a welcoming space for shoppers, and this helps have increased sales. This rug is an attention grabber, and everyone loves it! It really fills the space and pops with the teal.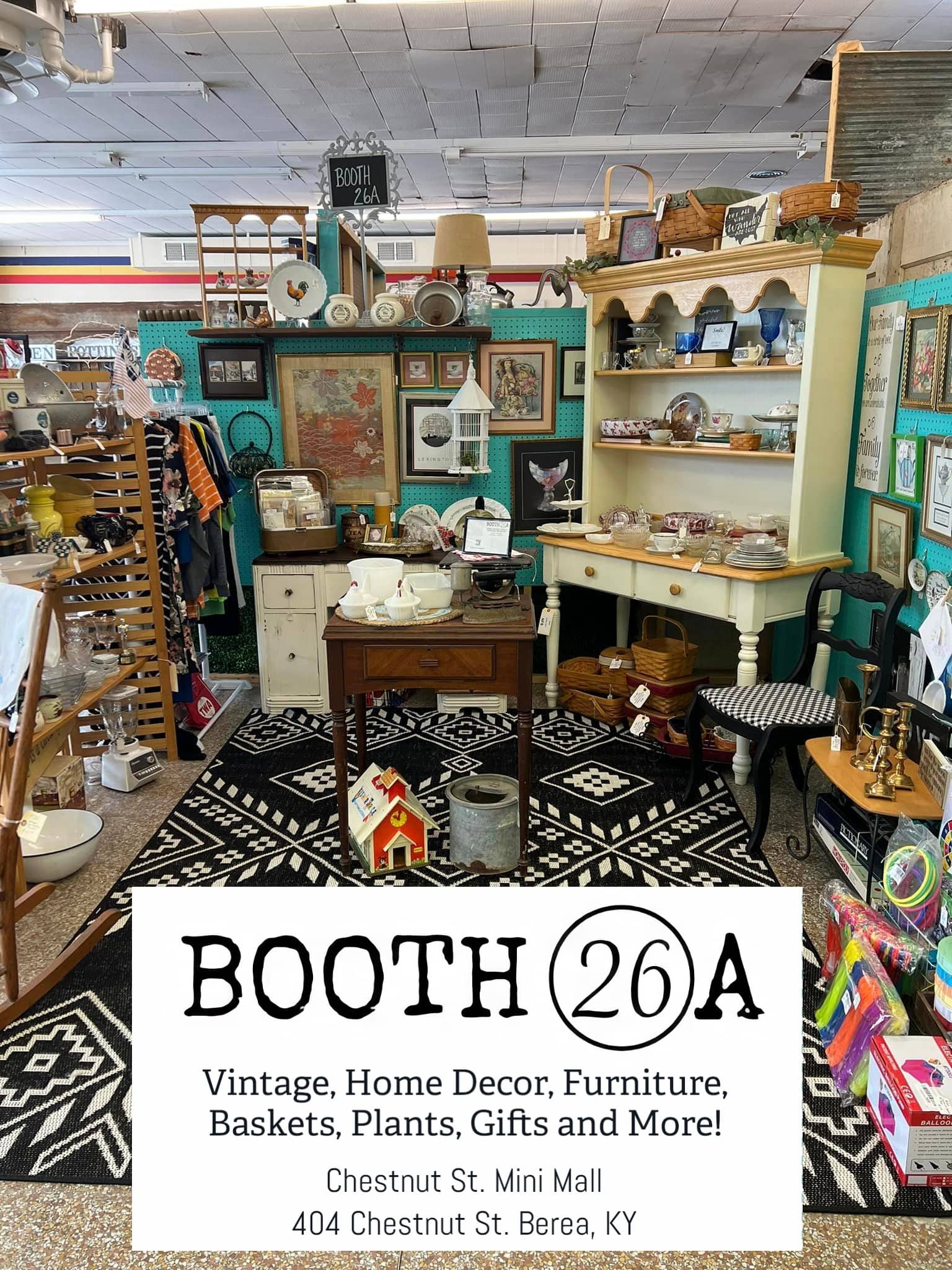 I decided from day one to sell clothing, so a clothing rack is important for me. I also use another shelf that is not for sale. It is important that you mark everything in your resale booth with a tag that says NFS (not for sale) if you don't want it to be sold.
As for everything else, it is for sale. Inventory is always changing, and you never know what I will have available, and people love that too! It is important to build height and use what you have. I love my peg board that was there when I started renting so I utilize that to sell prints and artwork.
I chose to brand with my booth number. It is easy for recognition, but you could also name your booth if you prefer. Also, I have an easy description, so it is easy to find. It is the first booth when you enter from the street with teal walls!
I chose to create social media for Instagram and Facebook (in case you want to follow along). My booth is – Booth 26A located at Chestnut St Mini Mall in Berea, KY (404 Chestnut St. Berea, KY 40403).
Melissa is a football and soccer mom who has been married to her best friend for 24 years. She loves sharing recipes, travel reviews and tips that focus on helping busy families make memories.