7 Ways to Reduce Wrinkles and Look Younger Instantly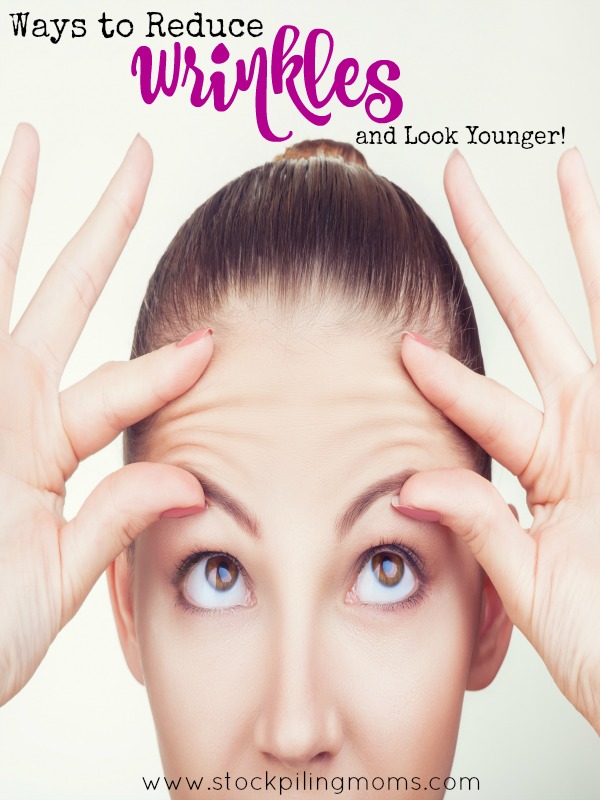 Are fine lines and wrinkles starting to set in? If you look in the mirror and see more and more each day, you might be wondering how to minimize their appearance. Well, the good news is, you don't have to wait for an anti-wrinkle cream to start working to start seeing less wrinkles now. There are some makeup tips and tricks you can use to see smooth skin instantly. Want to know more? Take a look below at 7 ways to reduce wrinkles and look younger instantly below!
7 Ways to Reduce Wrinkles and Look Younger Instantly
1. Use a quality moisturizer – Starting each day with moisturizing your skin will help plump it up which can help reduce the look of wrinkles and fine lines. Use a quality moisturizer and be sure to apply it well around the eyes and mouth where wrinkles tend to be most prominent.
2. Trouble shoot with Vitamin E – Break open a vitamin E capsule and dab the oils around the eyes and mouth where you see the most fine lines and wrinkles. You can also use it all over to help deeply moisturize and nourish the skin which will help soften wrinkles and lessen their appearance.
3. Avoid shimmery makeup – Shimmery makeup can actually highlight wrinkles and lines, so avoid it during the day time. Instead, opt for a matte finish or a shimmer free variety. This way the shimmer doesn't fall into wrinkles and illuminate them. This means shimmery eye shadow, bronzers, and even shimmery lipsticks.
4. Use a primer – Primer can be like magic when it comes to hiding wrinkles and fine lines. Using a makeup primer can help fill in wrinkles and lines so the foundation floats on top of it instead of settling into them. Apply a primer a few minutes prior to makeup application for best results. Bonus: It will also help your makeup last longer!
5. Sweep upwards – Don't let gravity take over, use this simple trick instead. When applying powders or blush, even eye shadow, sweep the product upwards. This helps draw the face upwards instead of downwards. It can give the illusion of a nice lift, which can help the face look younger.
6. Don't pull on your skin – Whether you are applying primer, foundation, or even your daily moisturizer, don't pull the skin downward. Always apply upward and do so gently. Pulling on the skin during application can age it and increase the look of lines and wrinkles. When applying makeup, use soft brushes and sponges and not ones that will pull or irritate the skin in anyway.
7. Use a quality concealer – Concealer can help cover lines and wrinkles that add age to your skin. Use a quality concealer after applying your primer but before applying your foundation to help disguise lines and wrinkles. A little goes a long way, especially when used on crow's feet or mouth wrinkles. You can also dab some under the eyes to help lessen dark circles and make eyes look younger and more vibrant.
I personally use and have fallen in love with Lemongrass Spa products. They are all natural and organic and handmade in the USA. I am a huge fan of their customizable skincare kits! They also have a complete anti-aging line too!
Looking younger, lessening lines and wrinkles, and having an overall youthful glow doesn't have to take time. When you give these tips and tricks for reducing wrinkles and looking younger instantly a try, you will see that you can achieve excellent results!
Melissa is a football and soccer mom who has been married to her best friend for 24 years. She loves sharing recipes, travel reviews and tips that focus on helping busy families make memories.