Health Benefits of Matcha Tea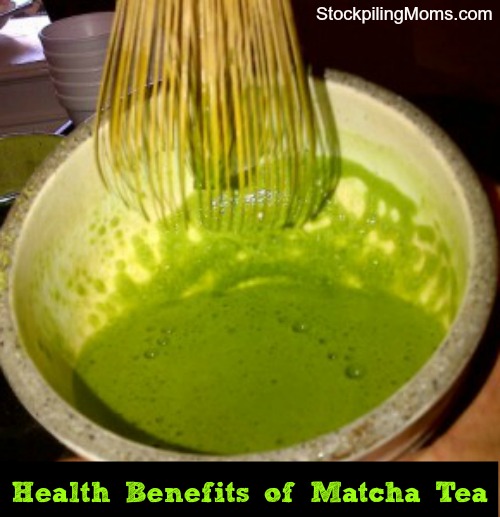 The Health Benefits of Matcha Tea are amazing. What is Matcha? It is a 800 year old, shade grown Japanese green tea made exclusively from the tips of the youngest tea plants ground into a fine, natural, emerald green powder.
Why should you drink it? it increases energy, helps antibiotic and antiviral activity, calms nerves, improves mental alertness, boosts metabolism, helps maintain cholesterol levels and stabilizes blood sugar levels. It has 70 times the antioxidants of orange juice, 10 times the nutrients of regular green tea and 8 times the beta carotene of spinach!
How to prepare matcha tea:
Start with as little as 1/4 tsp and 4 oz of hot water (175 – 190 degrees). Froth with a bamboo whisk or hand blender in a bowl. That is it! Then enjoy within 5 minutes for best absorption.
I was first introduced to Matcha by my parents after they traveled to Japan. Now, I have been reminded of the health benefits by my Dr. (Dr. Kim Sanders). I attended a Health Benefits of Matcha Tea Class at Yesterday's Tearoom and Cafe in Florence, KY where I learned how to make a proper matcha. I am enjoying one daily since the class. The cost is around $.40 per serving when made at home. I would suggest in purchasing a bamboo whisk as it really makes the matcha blend well and froth easily.
When purchasing make sure to get a ceremonial grade tea that is grown and harvested in Japan. You can purchase from AncientLeaf.com.
Have you tried Matcha Tea?
Disclaimer: I am not a physician and I am not giving medical advice.
Melissa is a football and soccer mom who has been married to her best friend for 24 years. She loves sharing recipes, travel reviews and tips that focus on helping busy families make memories.