Clove and Cedarwood Beard Oil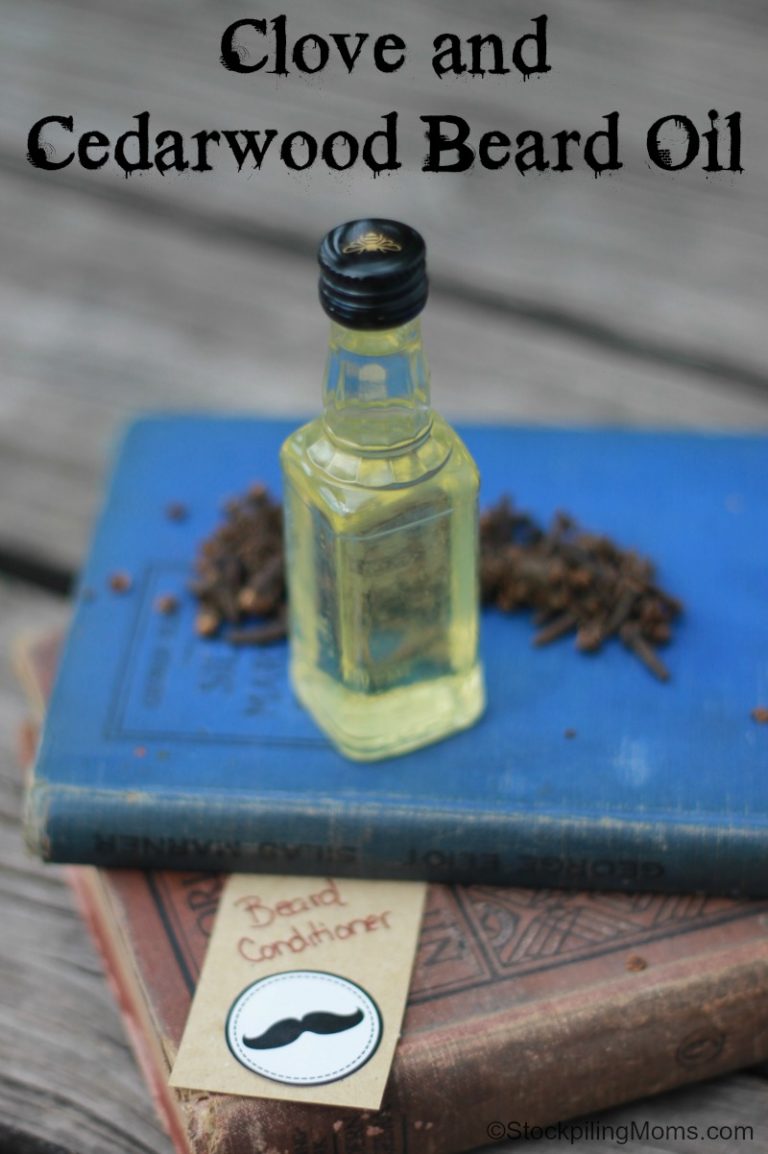 Whether you have a burly full blooded (and bearded) lumberjack on your hands, a tough guy with a neatly trimmed goatee, or someone in between – he can benefit from the softening and conditioning quality of this homemade beard oil. It is great way to tame rough, scratchy beards, split ends, and even help fill it in. Using high quality essential oils in a carrier oil is much better for your skin and hair than store bought that are made up of drying alcohol and artificial fragrances and colors. You can use any essential oil scents that you prefer, I think this one creates a very delicious man smell, and they are all great for facial hair health, appearance, and growth.
Clove and Cedarwood Beard Oil
Ingredients:
1 Tbsp. Olive Oil
1 Tbsp. Avocado Oil
1 tsp. Vitamin E Oil
Clove and Cedarwood Essential Oil to desired strength- a couple drops of each goes a long way for this small amount
Add a couple drops of Rosemary Essential Oil to add shine and encourage growth as well.
If you are looking for affordable high quality organic and wild crafted essential oils you can shop through this link. (disclosure – this is an affiliate link).
Glass Bottle – I got really creative and frugal here and I upcycled an empty, clean small whiskey bottle – Use a little Orange Essential Oil (or goo-gone) to remove the label. Or you could purchase a set of glass bottles like these beautiful Cobalt Bottles.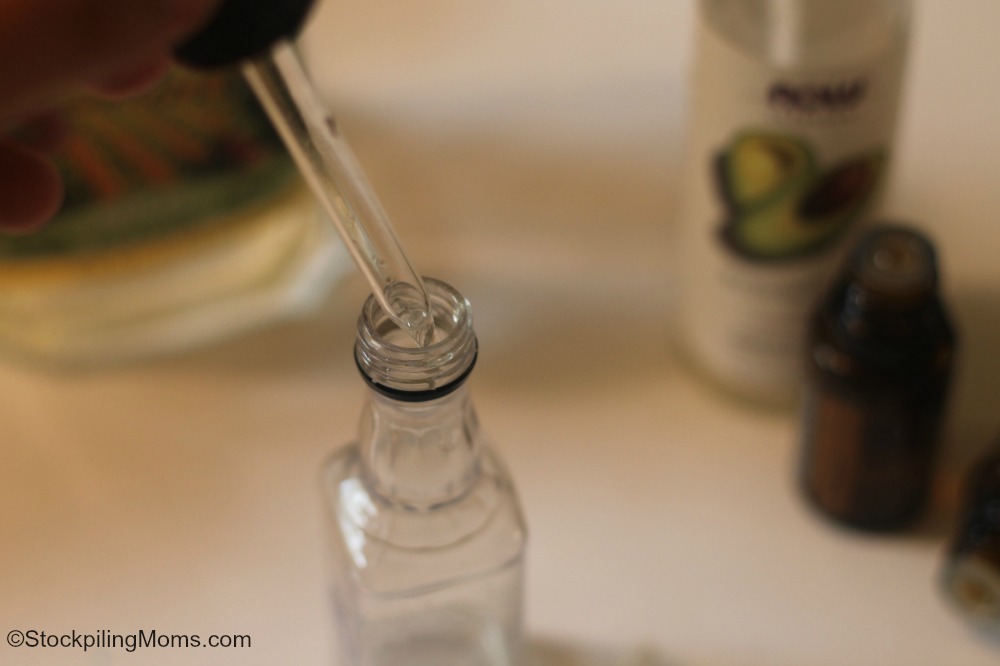 Directions:
Combine all ingredients except essential oils in some type of glass container with an air tight lid. Something with a small opening works best, a little goes a long way.
Shake to combine.
Add a couple drops each and shake again,smell.
Keep adding oil until it smells good to you, especially if it's for your hubby you are the best judge of the scent strength!
Shake well, cap and add a nice touch with a ribbon or handmade tag to identify it.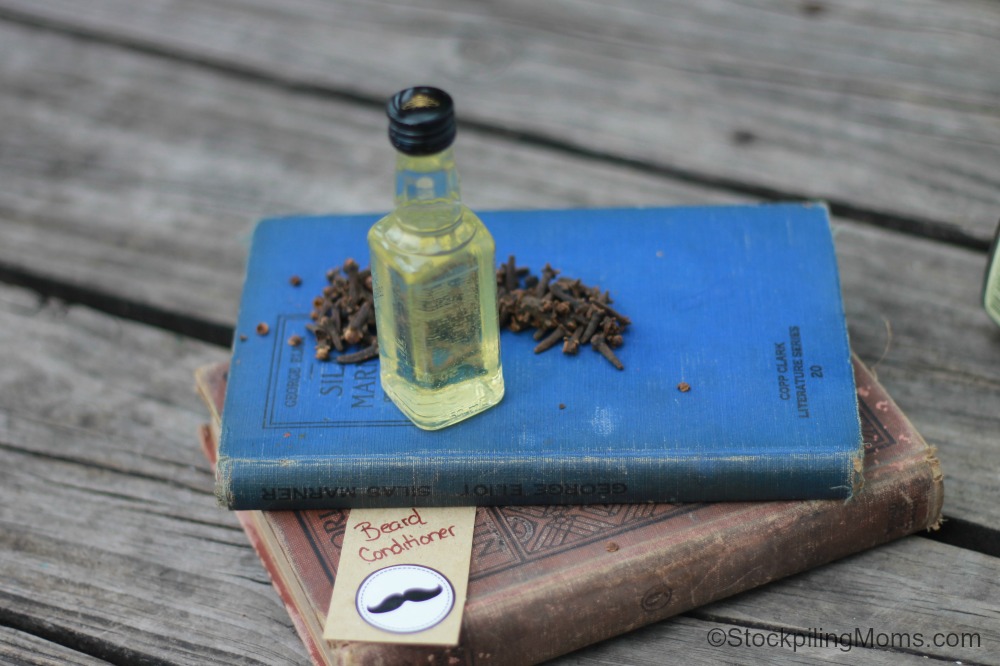 Disclosure: We are NOT providing medical advice. Always consult your physician for medical treatment. The advice shared in this page has not been evaluated by the FDA. The products and methods recommended are not intended to diagnose, treat, cure or prevent any illness or disease, nor is it intended to replace proper medical help.
RECIPES USING ESSENTIAL OILS:
How to Clean White Spots out of Wood
Melissa is a football and soccer mom who has been married to her best friend for 24 years. She loves sharing recipes, travel reviews and tips that focus on helping busy families make memories.