How to build an outdoor compost bin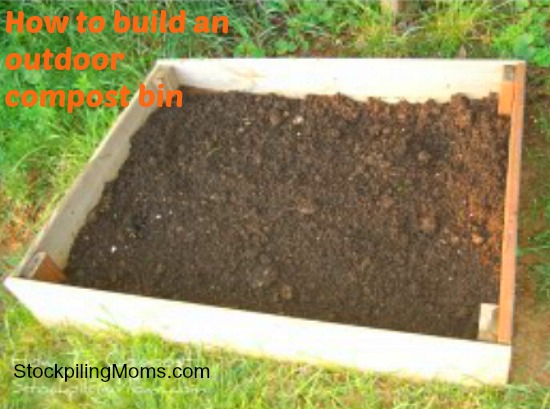 My husband built an outdoor compost bin that we have been using for over a year. It is amazing to see the success in such a short time. We have worms in it that could easily be confused for a small snake 🙂 I want to add that we did not place any worms into our bin. If you build it, they will come! So, check out this How to build an outdoor compost bin article and find out how!
We are lucky to have two neighbors who are adding to our compost with fresh fruit and vegetable peels, egg shells and coffee grinds. It is nice to be able to share our bin with them as their children can be apart of composting too! We were very excited to be able to use our compost as fertilizer this year for our garden!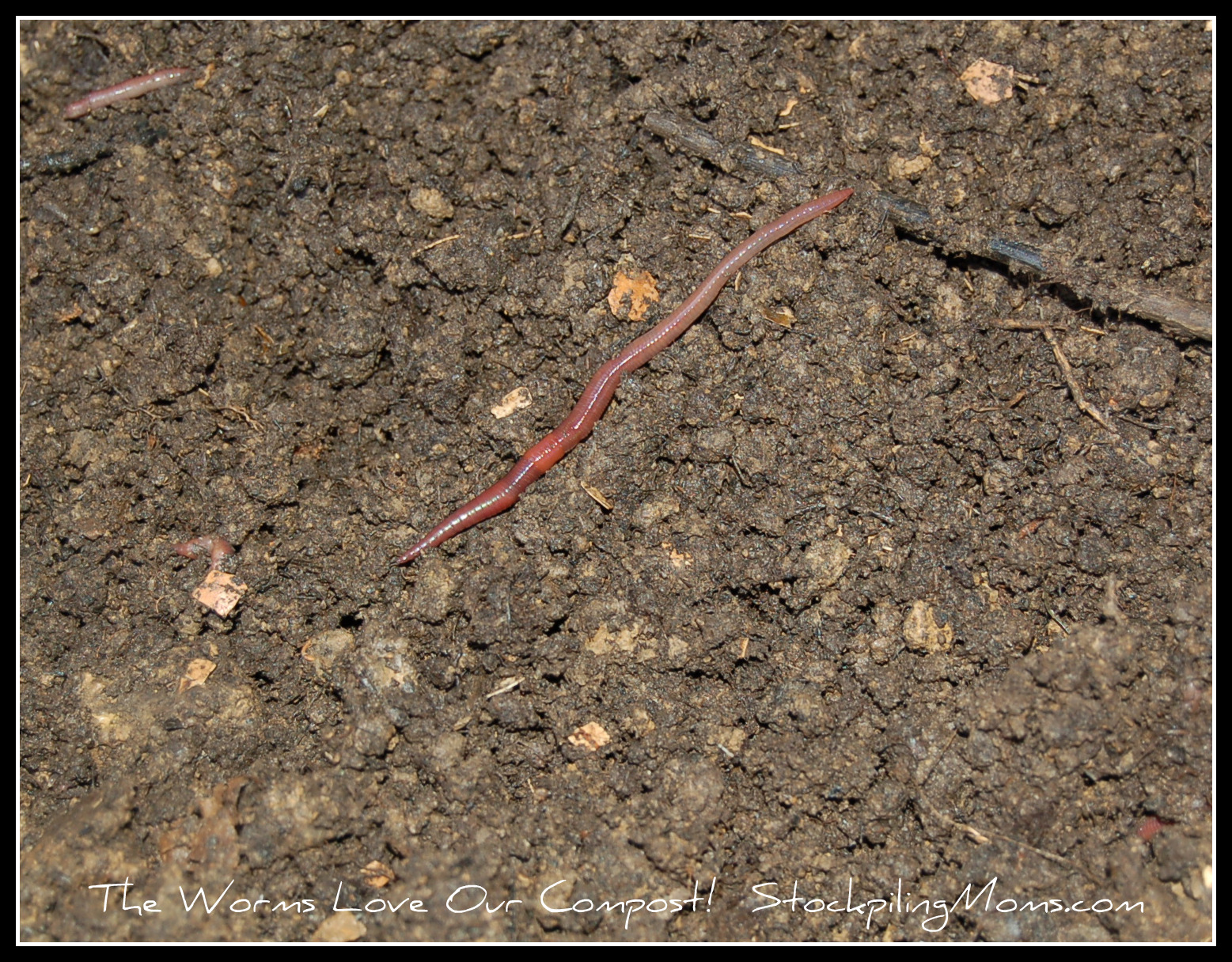 How to build an outdoor compost bin:
Removed the sod (3-4 inches deep). Level the area by removing the sod to frame in your area. We used 2×4's for the for the four corner posts and 1×6's (Deck boards) to frame it by attaching to the four corner posts. Currently it is two deck boards high. You can add an additional deck board as you need additional space.

How to Compost:
Composting your own organic fertilizer starts with a bin. Ready-made bins are available for purchase in some stores or you can make your own as we did. You will place into your compost bin only natural and biodegradable items. You can include vegetables and fruit scraps, eggs shells, coffee grinds. Be sure to never include meat, dairy or bread. You can also place leaves, grass clippings, newspaper (tear or shred for best result) and mulch/bark.
Now the wait begins. As the items decompose the only thing you will need to do is take a pitchfork and "turn" the pile every week or so. The worms will get to work turning the items to a rich compost that will become the perfect fertilizer for your garden, flower bed or yard!
Not only is composting great for your garden it is a great experience for your children to take part of! Do you compost or are you considering it? I would love to hear about your experience!
Other ideas you may like:
Why buy canned tomatoes when you can can them yourself?
Mini-Greenhouse – Made with Eggland's Best Carton
Tips for keeping out the pests
How to build an outdoor compost bin
Garden Update :: How to get "rid" of the bunnies
Planting a Moonflower = Hours of Frugal Family Fun
Gardening Tips :: A Frugal Alternative
Do you love the Farmer's Market?
Tips for success with Raspberries, Blackberries and Currants
Interested in Freezer Cooking?
We have a Freezer Cooking 101 Series that you may enjoy!
Stockpiling Moms can be found in all your favorite places. Hop on over to Instagram and follow the fun. We love posting memes, family fun, travel, and whatever we are feeling that day. Pinterest is also an amazing place to visit Stockpiling Moms. This is where you can pin all your favorite articles from our Food, Travel & Lifestyle Blog.
Melissa is a football and soccer mom who has been married to her best friend for 24 years. She loves sharing recipes, travel reviews and tips that focus on helping busy families make memories.