Why we are giving Beaches for Christmas
We had such an amazing time at Beaches Resorts Turks and Caicos this October and this is why we are giving Beaches for Christmas. On the beach and enjoying my week, I started thinking about my kids and how fast they are growing. Having teenagers is not for the faint of heart! Every year they are asking for video games, money, and gift cards for Christmas. There is nothing personal or quality about that. There is no competition between quality time and material things.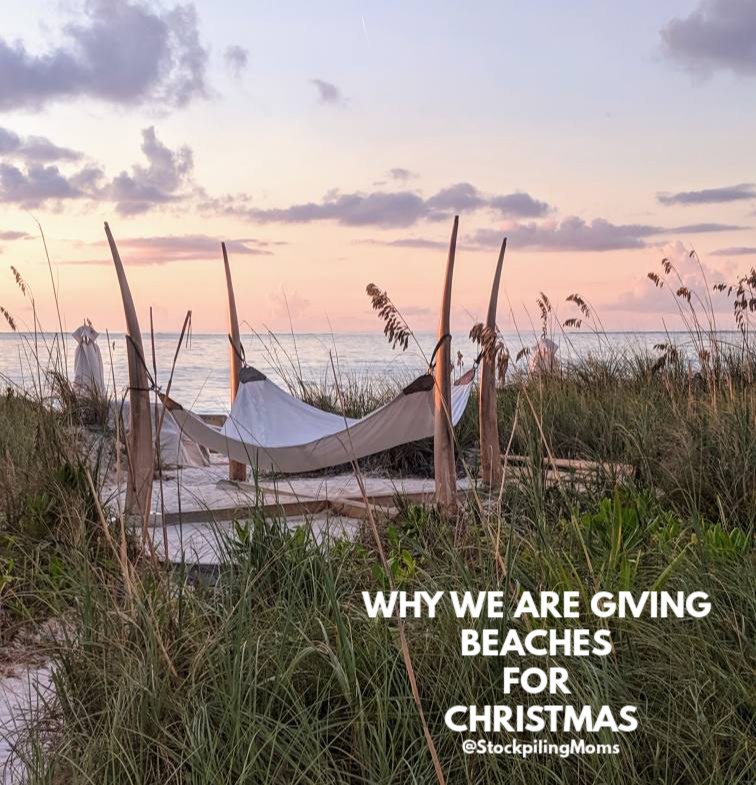 When you buy for your spouse do you feel you are just buying something they would buy for themselves anyway? Why we are giving Beaches for Christmas is a no brainer for me and is an excellent choice for my family. Spending time with my family is the greatest gift and we will be enjoying the reason for the season with less stress!
Beaches for Christmas:
I have heard this question many times "why would you go out of town around Christmas?" We have scheduled family time during the holidays due to our family being spread out. We decided this year's gift to our kids will be memories and we scheduled our trip before we even left the resort. Scheduling a trip before you leave the resort is another way to save money on your upcoming adventure. The Loyalty & Travel Lounge made it quick and easy to schedule our return so we could give Beaches for Christmas to our family!

Reasons why we are giving Beaches for Christmas:
All Inclusive Dining is a huge reason. We spend a ton of money on meals when we travel. Teenagers are not cheap to feed, especially our growing boys. Whether we dine as a family or my husband and I take a night to ourselves, there is something for everyone. Turks and Caicos has 21 gourmet restaurants featuring multiple cuisines ranging from French cuisine to a retro diner.
Unlimited Beverages make vacations that much better! One time we went on a cruise and my 14-year-old ordered about $120 in Non-Alcoholic Strawberry Daiquiris. Let just say that did not go over well. At Beaches resorts they can order unlimited beverages and it is all included.
How much money do you spend in tipping when you go on vacation? This can really add up on cruises and at other resorts. When you are at Beaches Resorts All tips, taxes and gratuities are included!
Transportation is also a problem when you travel. If you fly anywhere you are spending quite a bit of money on taxis, ubers, buses, and such. If you are visiting a Beaches resort your transportation to and from the resort are included.
Our family loves Water parks. Another reason why we are giving Beaches for Christmas is the ability to have beautiful weather and an amazing lazy river. OH, and guess what? It is included!
The activities are endless and included.
Snorkeling (and all equipment)
Hobie Cats, paddle boards, kayaks
Professional instruction for water sports
Beach volleyball, basketball, pool tables
Liquid at Beaches nightly teen club
Xbox Play Lounge
Day and night tennis
Fitness center with state-of-the-art equipment
Day and night entertainment including live shows
Free WiFi (in room and all common areas)
10 freshwater pools, 4 whirlpools & 1 scuba diving pool
Scuba Diving For those already certified, you'll be able to enjoy up to two dives a day, with the option to choose other unforgettable dives.
Getting married? We saw lot of beautiful weddings during our stay! Maybe you want to renew your vows. Do you want to get married for free at Beaches Resorts? If you do, the wedding is free with a 3 night or more stay. They will also gift a stunning ceremony venue, a bouquet, boutonniere, and even a cake to cut when it's all said and done! Is there a better time to get married? Read more about Free Weddings HERE!
Do you want your kids to go to a kid's club? Well Beaches has you covered! Our youngest has Autism and it is refreshing to know they are INA & IBCCES Certified. Feeling comfortable and knowing your kids are safe is another reason Why we are giving Beaches for Christmas! Check out all the details HERE!
You don't have to spend a lot of time packing. What do you need in paradise? A few outfits for dinners, a couple of bathing suits, couple pairs of shorts and t-shirts, a nice bathing suit cover up, and your beach and pool gear. I honestly could carry on. The times I have been and taken a huge suitcase I didn't wear half of it.
Memories that will last a lifetime is my MAJOR reason! My kids will not remember what game I bought them, but they will remember Mom getting seasick on a glass bottom boat, trying to push each other under the waterfalls on the lazy river, or those sea turtles, sharks, and fish they saw while snorkeling. Memories are priceless.
Beaches Resorts Turks and Caicos is the most beautiful beach I have ever seen and I can't wait to share it with the whole family.
Turks and Caicos is not a long flight for those of us who hate long drawn out flights!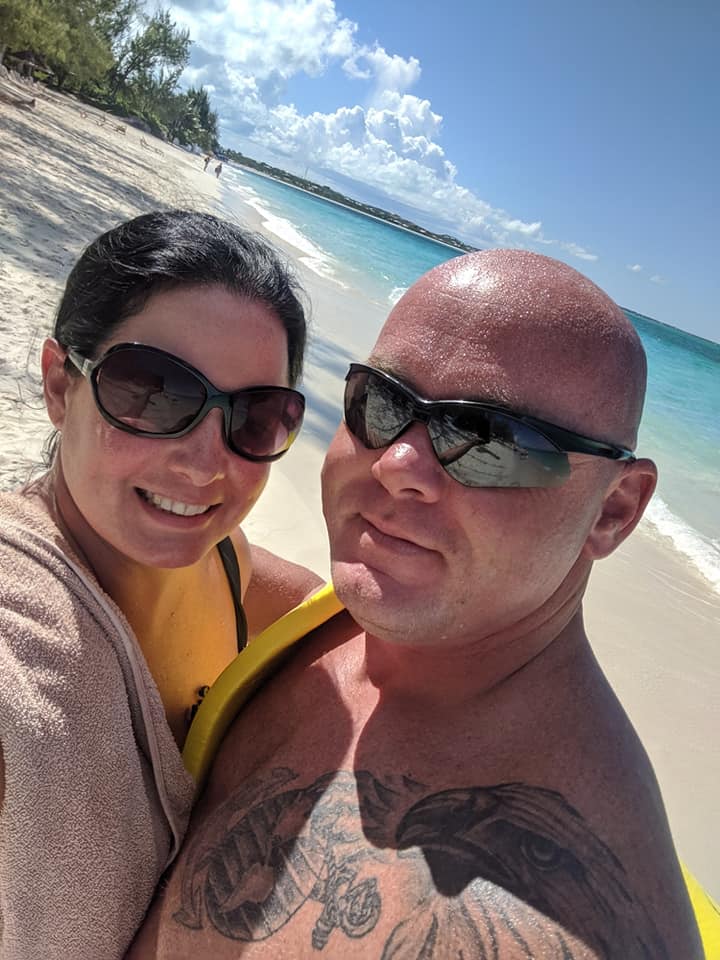 Just to be real this is not a cheap trip, but you can look for the best deals. I do challenge you to sit down and price out everything and compare it. What do you think you would pay for ground transportation? Do you know what it would cost to eat Lobster by the ocean? How much would it be to scuba dive or snorkel? Would you like to ride a glass bottom boat and go searching for Sea turtles? You always get your moneys worth at Beaches! I encourage you to price out over the next couple Christmas breaks. It always saves you money to book way early! Beaches for Christmas will make the whole family happy!
Posts You May Enjoy:
Navigating Beaches Turks and Caicos Resort
How To Get School Approval For An Educational Trip To Beaches Turks and Caicos
10 Reasons Why You Should Book An All Inclusive Trip to Beaches Turks and Caicos
Navigating Food Allergies While Traveling to Beaches Resorts
If you decide to book a Beaches or Sandals vacation we do have an affiliate link to offer you to book through – HERE.
Disclosure: We were invited to 2019 Social Media On The Sand where we were provided our stay at Beaches Resorts. All opinions are 100% our own.
Shelley is a boy mom, marine wife, and is blessed with an amazing family. She loves sharing recipes, travel reviews and tips that focus on helping busy families make memories.